Hoping to provide distinct community presence from its new public home in Baltimore's Locust Point neighborhood, Southeastern Roastery is also teaching the neighborhood how to blend.
The woman-led roasting company, which tends to focus on coffees sourced from women-run farms, recently opened the doors to the Southeastern Roastery Coffee Lab, a presently limited retail space with much larger aspirations for community programming and engagement.
One of the first public activities to be offered by the three-plus-year-old Washington D.C.-area company is a workshop on custom blending led by owner, roaster and certified Q-grader Candy Schibli.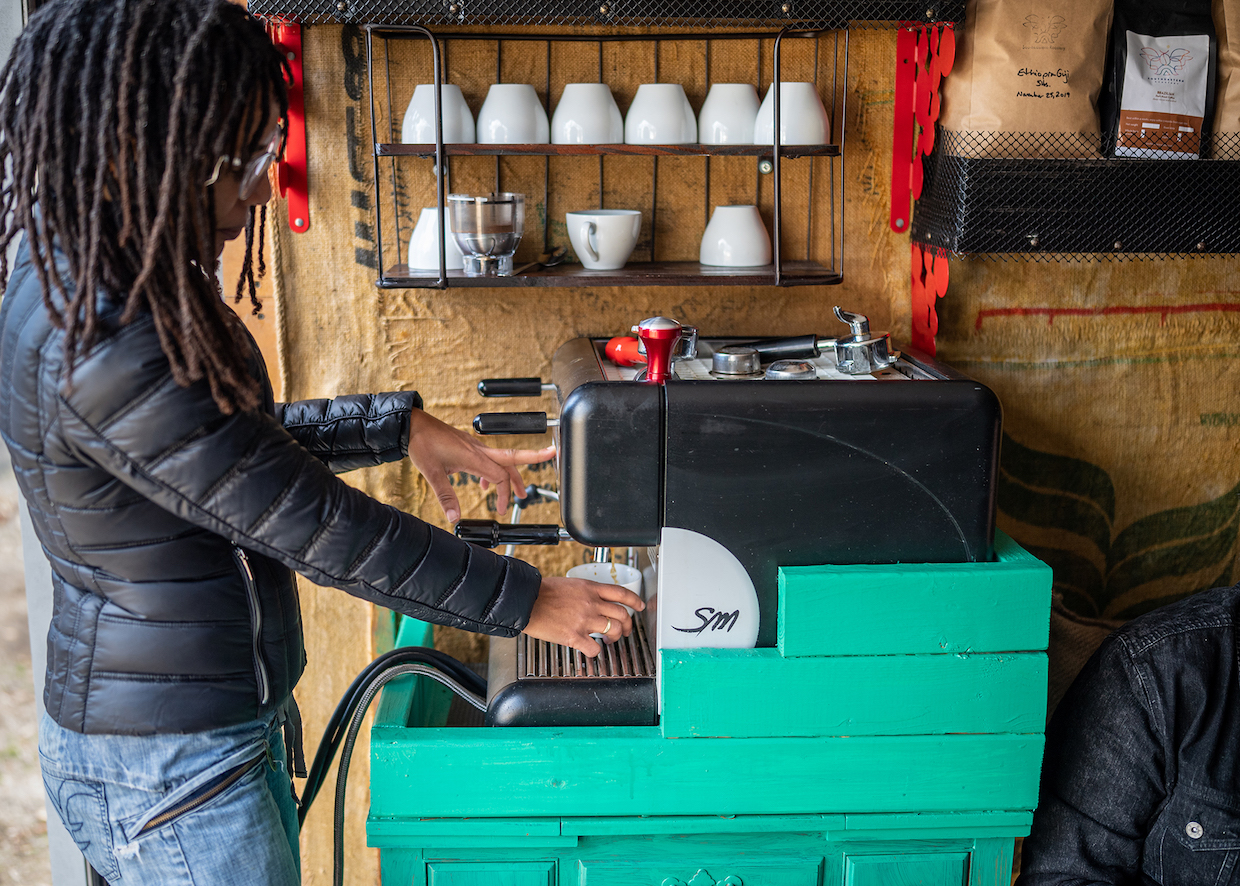 "We are planning to offer coffee blending sessions where customers can make reservations to learn how to taste coffee and tea, to be able to blend a product specific to them, individualized," Schibli told Daily Coffee News. "We'll offer this virtually as well, and are working with a UX/UI company in getting this together."
The online version of the blending workshop was an idea that predated Maryland's stay-at-home order and social distancing norms due to COVID-19, although the health crisis certainly pushed the idea along. For $85 online, customers can now receive a variety pack of coffees, a French press brewer, a grinder and a 1-hour virtual session with Schibli.
Southeastern Roastery also sells whole bean retail bags and subscriptions online, as well as gift cards and merchandise. A current fundraising effort offers recipes for treats that pair well with coffee, with donations going to the Power of Ten Initiative.
Southeastern's coffees are roasted up to what Schibli described as a feminine edge.
"These are coffees that are taken to the brink of sweetness, without tipping over the edge to burnt," said Schibli. "Our goal is to reduce our customers' desires to reach for the cream and the sugar or any flavoring. It's healthier and really allows the tongue to take a rest from the sugar inundation that we get so readily from so many other products."
While dining in-house is still prohibited in Maryland, patrons are still welcome to enter the 750-square-foot shop during its current soft-opening phase for socially distant takeout orders. Espresso drinks are prepared on a single-group San Marino machine paired with a Mazzer grinder, while drip coffees issue from a Fetco XTS system alongside manual methods such as pourover and French press.
"We are intentionally keeping equipment minimal, as space is minimal," said Schibli. "Additionally, as times are continuously changing, we're letting the new normal, as well as our mission, guide our customer-facing approach to coffee, focusing on customer experience [without] a traditional 'coffee bar.'"
Despite the current limitations affecting customer experiences everywhere, Schibli nonetheless is aspiring to impart a sense of creativity, comfort and community to the new space.
"I want people to feel like they are entering a kind of natural yet eclectic safe space that's fresh and spacious," said Schibli. "So, I've incorporated light and airy fabrics from Indonesia and Ghana, a large print photo from the Oromia region of Ethiopia, and traditional green coffee burlap sacks and green plants."
For additional safety in the COVID-19 era, most items are kept behind the counter for limited exposure either to patrons or to workers. Sealed retail coffee bags remain accessible, though all cups, lids, sleeves etc. remain out of sight.
With its original Mill City at the company's previous home in Washington D.C., and borrowed time on other Baltimore roaster's equipment, Schibli will soon be at the helm of a vintage French-made 12-kilo Samiac roaster within the new space.
While still setting up menu boards and preparing for the Samiac, Schibli said she wanted doors to be open for the community to get to know her, watch the shop's progress and feel invested in its development, as an extension of their homes. She also hopes space can eventually serve as an incubator for small-scale vegan and vegetarian businesses and a hub for local artists.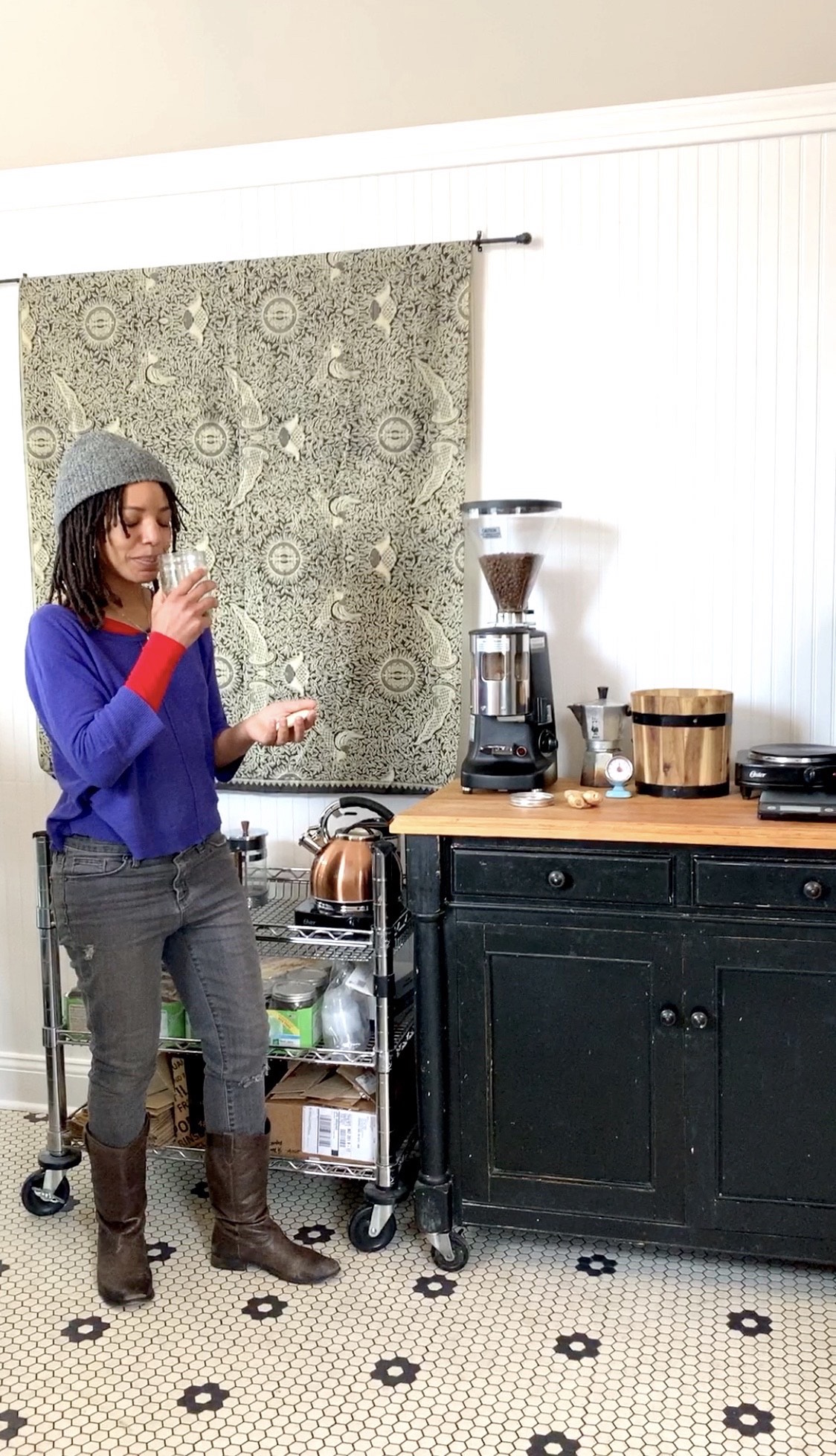 "I'm talking to a few folks now about trying to create a visual art gallery and space for musicians and other artists to record live streams," said Schibli. "I really like the idea of collective community safe space that stimulates the senses, whether it be through taste, sound, or vision. I want to incorporate all of these, and use them as a conduit to encourage more mindfulness. I think we've lost some of that in our society."
Howard Bryman
Howard Bryman is the associate editor of Daily Coffee News by Roast Magazine. He is based in Portland, Oregon.