As cities nationwide continue to emerge from various forms of social and commercial lockdowns, Unlocked Coffee is a sight for the sore eyes of coffee seekers in Greenville, South Carolina.
The new coffee company roasts coffees on site in a Colombian-made roaster using beans sourced from fellow Greenvillian importer Ally Coffee, among others, for drinks inside the new 60,000-square-foot Poe West mixed-use development in the Village of West Greenville.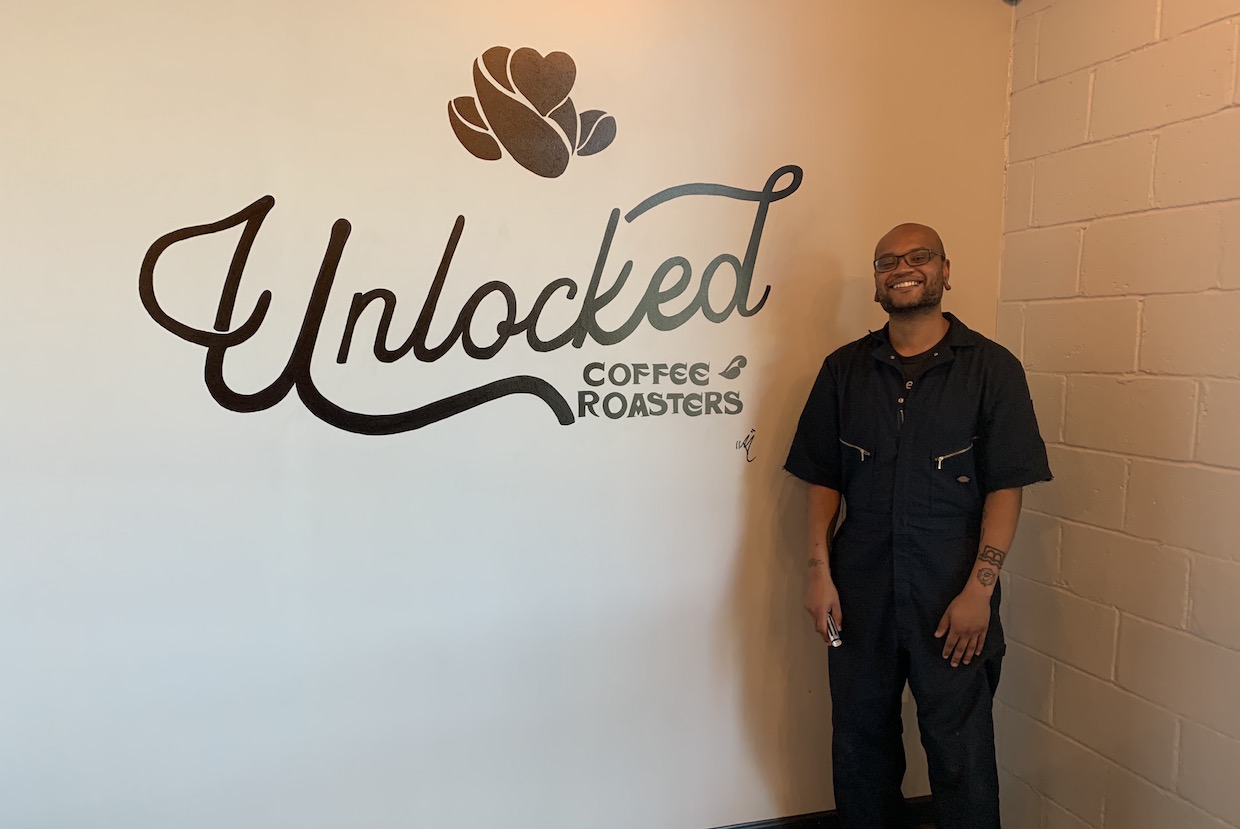 The food-focused facility has Unlocked Coffee right next door to a chocolatier, while forthcoming neighbors include a brewery and a distillery. Beverages coming from Unlocked prepared through a La Marzocco Linea PB espresso machine paired with Nuova Simonelli grinders, and a Fetco batch brew system sends water through grounds issued by a Mahlkönig EK43.
Unlocked Coffee Co-Owner Rocío Salazar told Daily Coffee News that the coffee company maintained the building's overall modern-industrial vibe within its own 1,700-square-foot interior, which includes exposed brick walls, concrete floors and metal piping. Some wood surfaces add a natural element under geometric pendant lighting, while the bar features a tile mosaic that invokes the owners' Latin American roots.
"The bar is probably one of my favorite elements of the shop," Salazar, who along with co-owner and spouse Andres Camargo originally hails from Colombia, told DCN. "It transports and appeals to tropical or Mediterranean style, which is something that you can find all across Latin American cultures."
With occupancy currently halved to a temporary maximum of 25 people, the Unlocked cafe nevertheless makes an effort to support local farms and bakers with its menu of toasts, smoothies, bowls and other breakfast items. This is especially true of its fresh and traditional Latin American-style pastries, sourced from Hispanic bakers in Greenville and curated specifically for pairing with coffees grown in the countries where particular pastries are popular.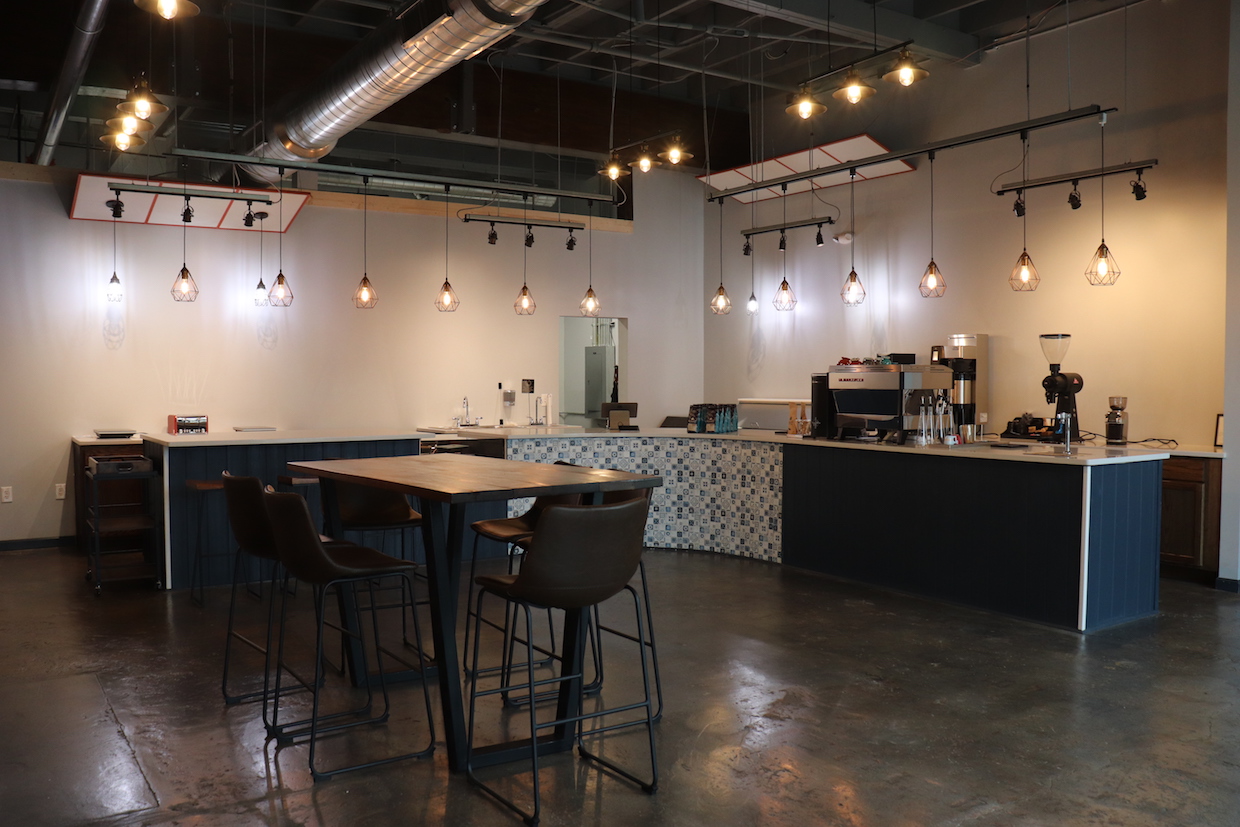 Since opening to the public last month, the company has expanded its retail roasted coffee program into an online subscription system for its single-origin coffees. Yet as more of its neighbors open and attract more customers to area, Unlocked looks forward to more service over its rounded, blue and white L-shaped bar.
"Little by little, people are coming back," said Rocío Salazar. "Just as everyone else, pick-up and online sales become the core. We are excited for new tenants arriving to the Poe West, so the crowd is getting bigger."
Unlocked Coffee is located at 556 Perry Ave, Ste B116, in Greenville, South Carolina.
Howard Bryman
Howard Bryman is the associate editor of Daily Coffee News by Roast Magazine. He is based in Portland, Oregon.