After managing to survive thus far through the great business slowdown precipitated by the novel coronavirus pandemic, Florida's Narrative Coffee Roasters has entered a new chapter.
Not to be confused with multi-roaster Narrative Coffee of Everett, Washington, the Cape Coral, Florida-based company turned the page from its strictly wholesale and online  beginnings, opening its first coffee shop inside the Mercato shopping center in Naples, Florida.
Having taken over a 1,300-square-foot space previously occupied by a Second Cup franchise location, Narrative now tells the long, winding tales of how its seasonal, single-origin coffees evolve from seed to cup. For the moment, those narratives are unfolding through the masks of Narrative baristas.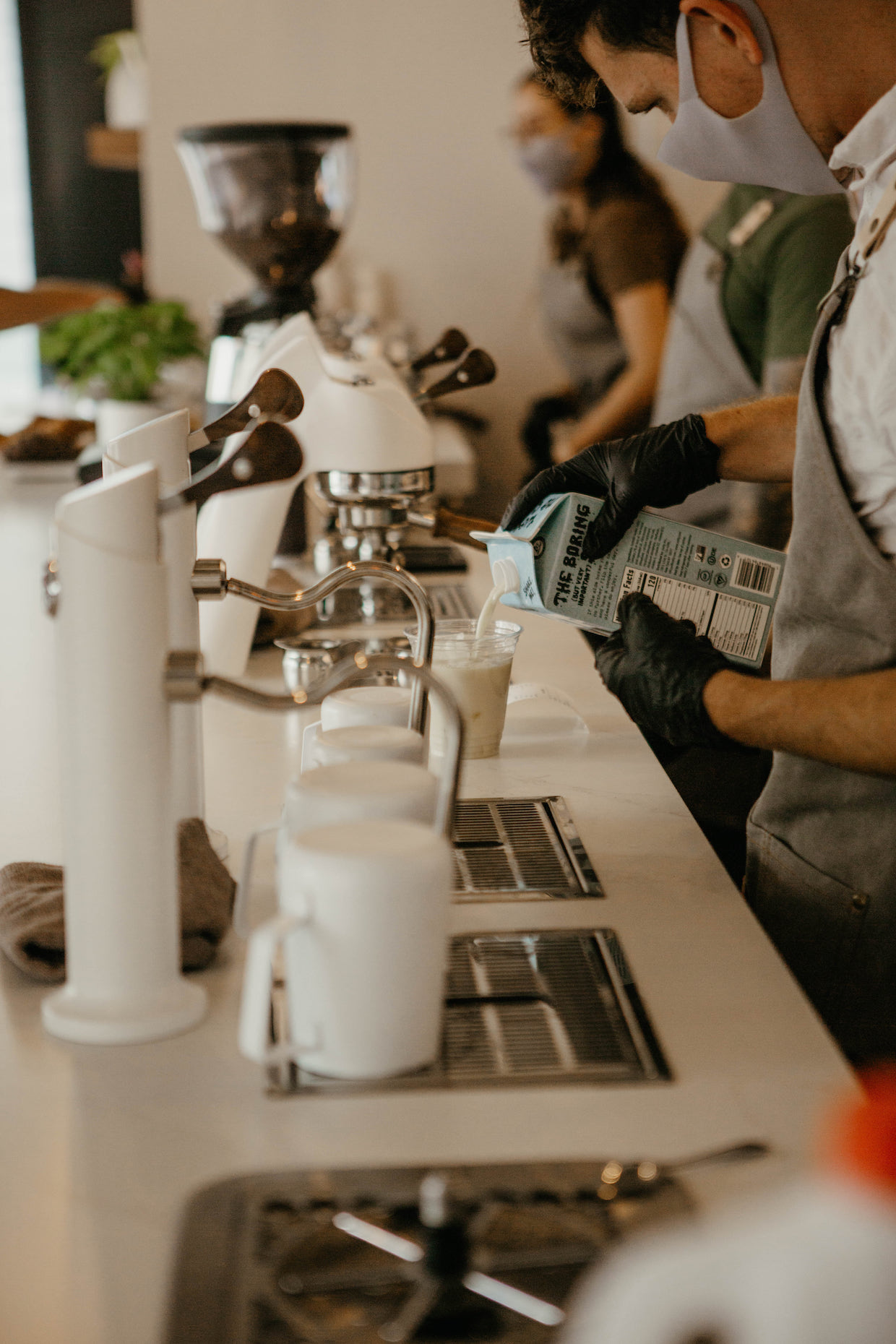 "The shop wasn't open during [the initial impact of] COVID-19 so the effects were all with the roasting operation," Narrative Owner and General Manager Caleb MacPherson told Daily Coffee News. "Our wholesale orders fell to about 10% of what they were prior. We shifted to predominantly retail at that point, and offered large-format lattes and home delivery, although we have seen that taper off already quite a bit."
Beans roasted offsite on the company's Mill City Roasters machine are now being ground by one of three Mazzer Robur grinders or a Mahlkönig EK43S prior to extraction on either a 2-group Modbar AV system with steam wands and integrated scales, or a Ground Control Cyclops batch brewing system.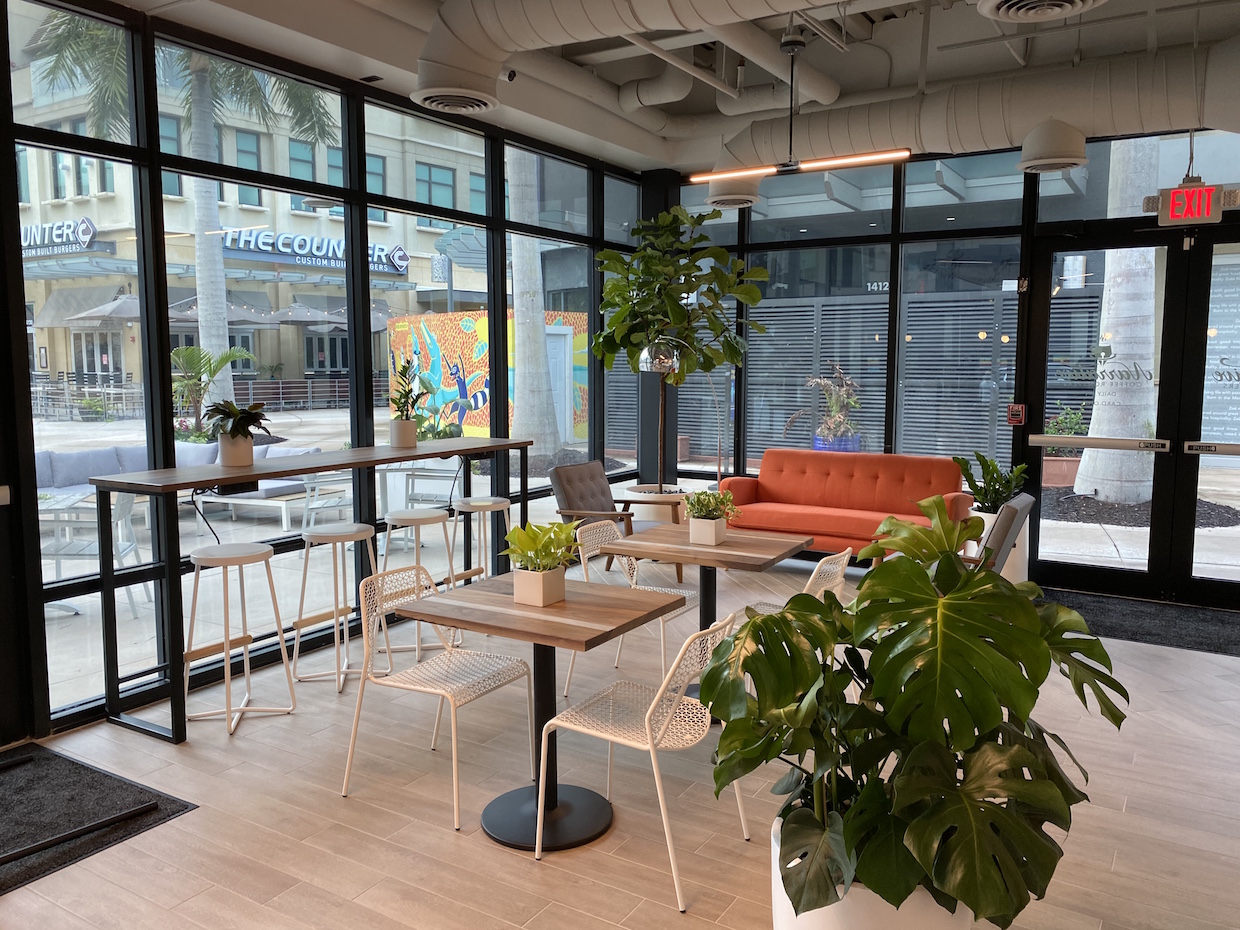 The currently half-capacity crowd can enjoy the natural light pouring in through three walls of glass as they approach the bar, beneath which waterfall tiling cascades onto the floor.
"We were going for something really bright and open, with lots of greenery," said MacPherson. "The biggest goal was attempting to bring the customer in on the coffee-making process, which is why we went with so much under-counter equipment."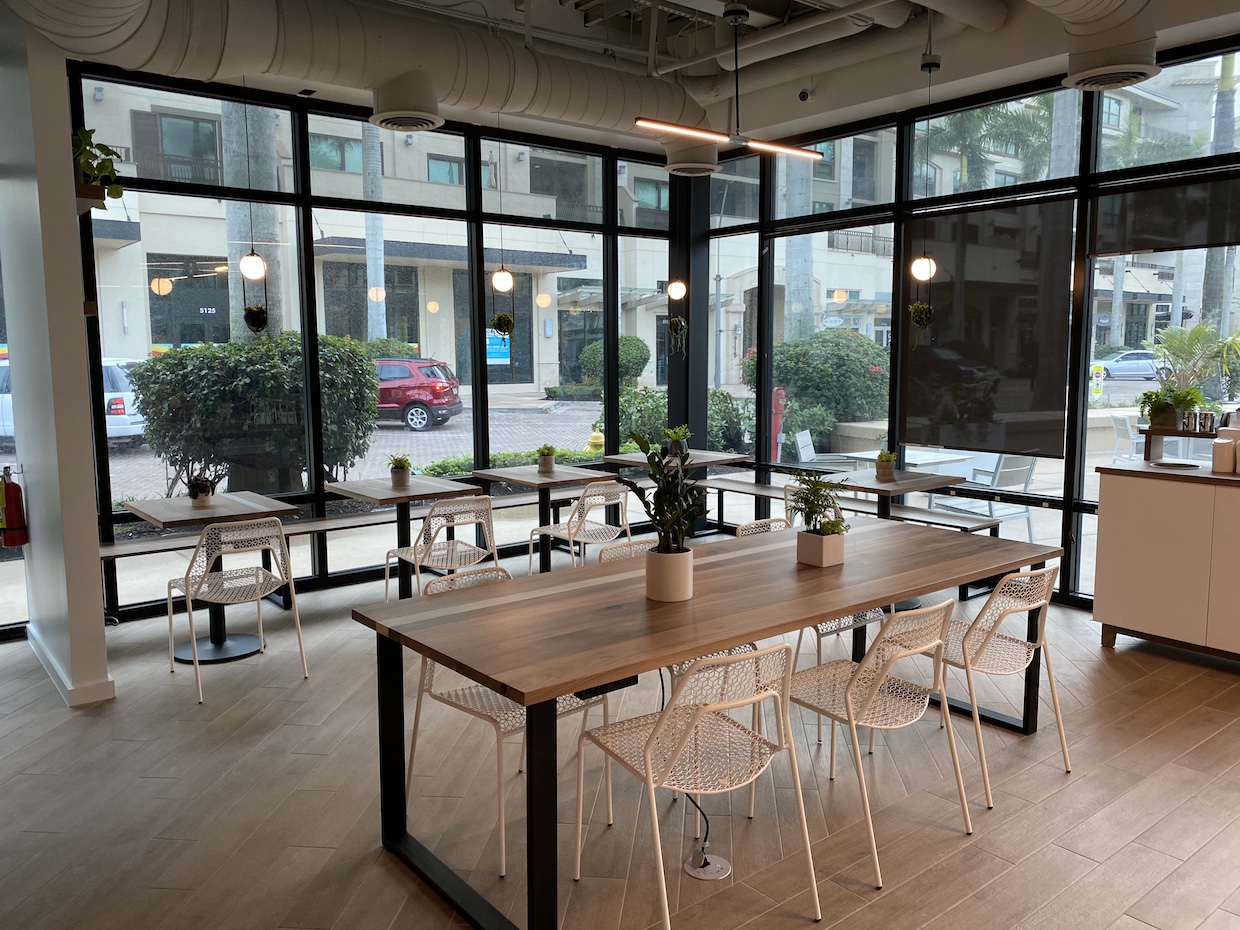 MacPherson said the 13-month journey to achieve the retail opening was "well worth the ride." As public health restrictions continue to scale back, Narrative intends to extend its hours later into the evening while it also plans to relocate its roastery to a larger space that may include a second retail bar.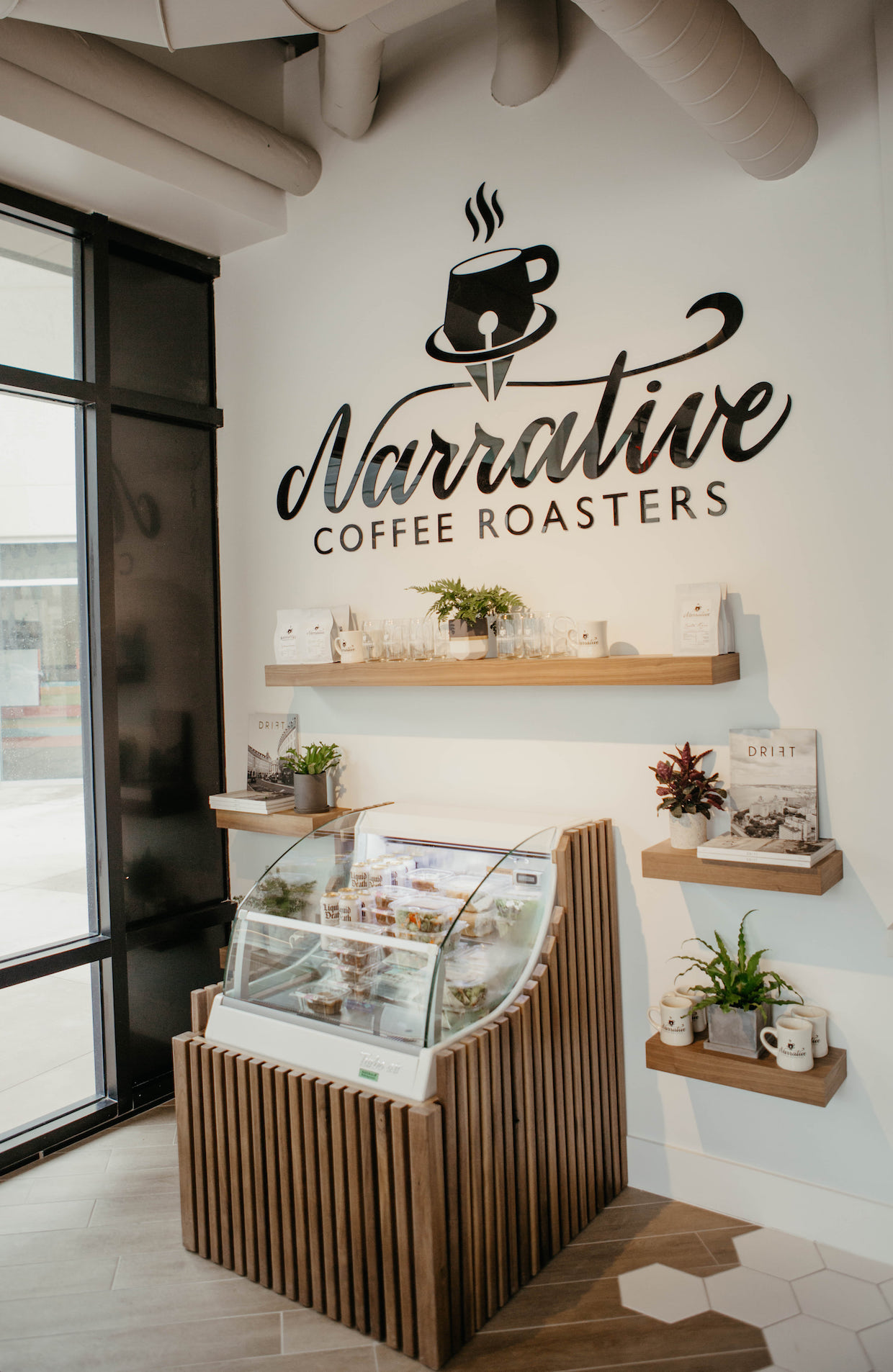 Narrative Coffee Roasters is now open at 9106 Strada Place in Naples, Florida. 
Howard Bryman
Howard Bryman is the associate editor of Daily Coffee News by Roast Magazine. He is based in Portland, Oregon.