Italian grinder and burr manufacturer DRM has launched a brand called Grindie with an innovative new commercial espresso grinder called the Solo, which is newly available on the international market.
The Solo's naturalistic wooden face conceals a bevy of advanced technological features, including an available hybrid flat and conical burr system and a grind-by-weight system that is also used to recognize individual portafilters by their tare weight for automatic dispensation of pre-programmed doses.
Noise from the machine is dampened by through sound-absorbing blocks separating the motor from the frame and by anti-vibration feet that isolate the grinder from the countertop.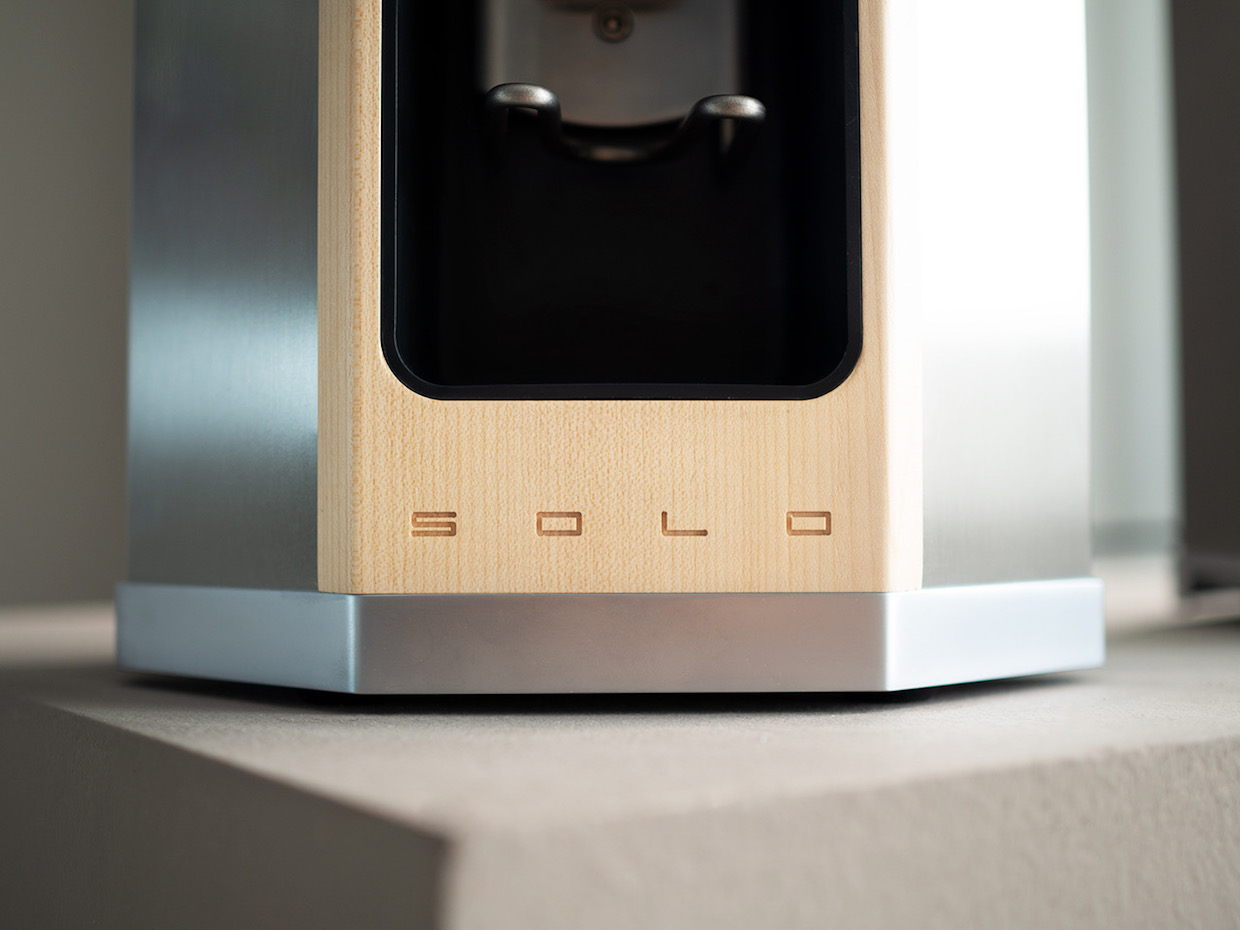 "We measured decibels in different situations and they were lower than declared values of other manufacturers," Eleonora Bardoni, business developer for Grindie, told Daily Coffee News. "However, they are not data measured in a lab or test, so I think it's not serious from our side to declare [specific decibel levels] here or anywhere else."
A motorized adjustment system for the Red Speed-coated burrs offers 0.01-mm increments set digitally through a touchscreen display that also provides more than 20 different maintenance-related notifications. A system of fans and interior temperature sensors  maintains cool operational temperatures under the hood, according to the manufacturer.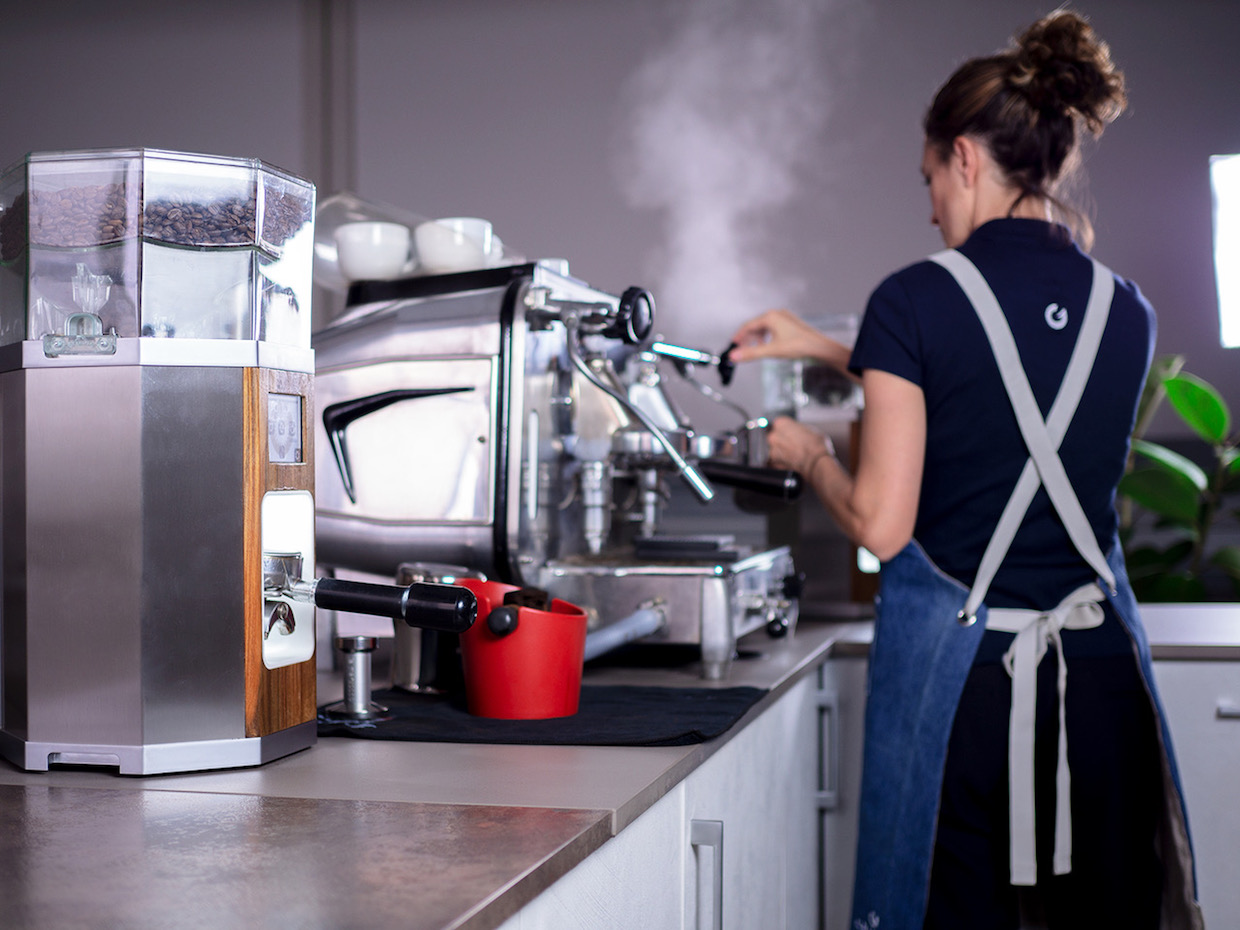 From its headquarters in the small town of Garlasco located a little over 20 miles southwest of Milan, Grindie started developing the Solo in 2015, according to Bardoni, revealing an early prototype at the HOST trade show in Milan in 2017. It has appeared in further iterations at multiple trade shows since then, gaining additional features over time.
"We recently presented at HOST 2019 an integrated and automated CO2 cleaning system for our grinder, so that you can easily remove all retention from the grinding chamber and burrs whenever you want, just pushing a button," siad Bardoni. "Our goal is now to industrialize this option, and develop a nice surprise for HOST 2021."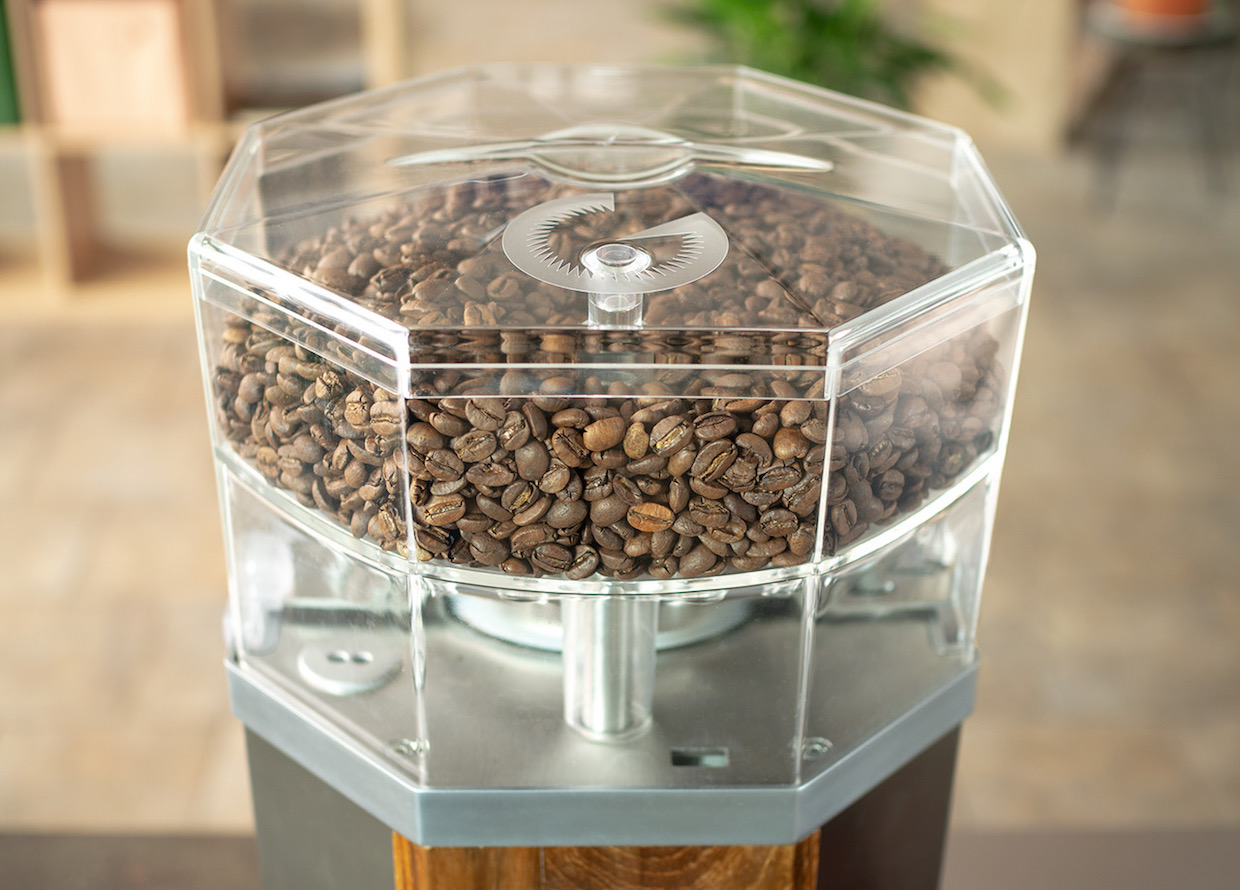 Grindie has set a retail price of roughly $3,800 USD, though Bardoni said its dealer partners may adjust that upon launching sales in the United States. Those relationships are still in the works as the company addresses the final details for potential UL certification.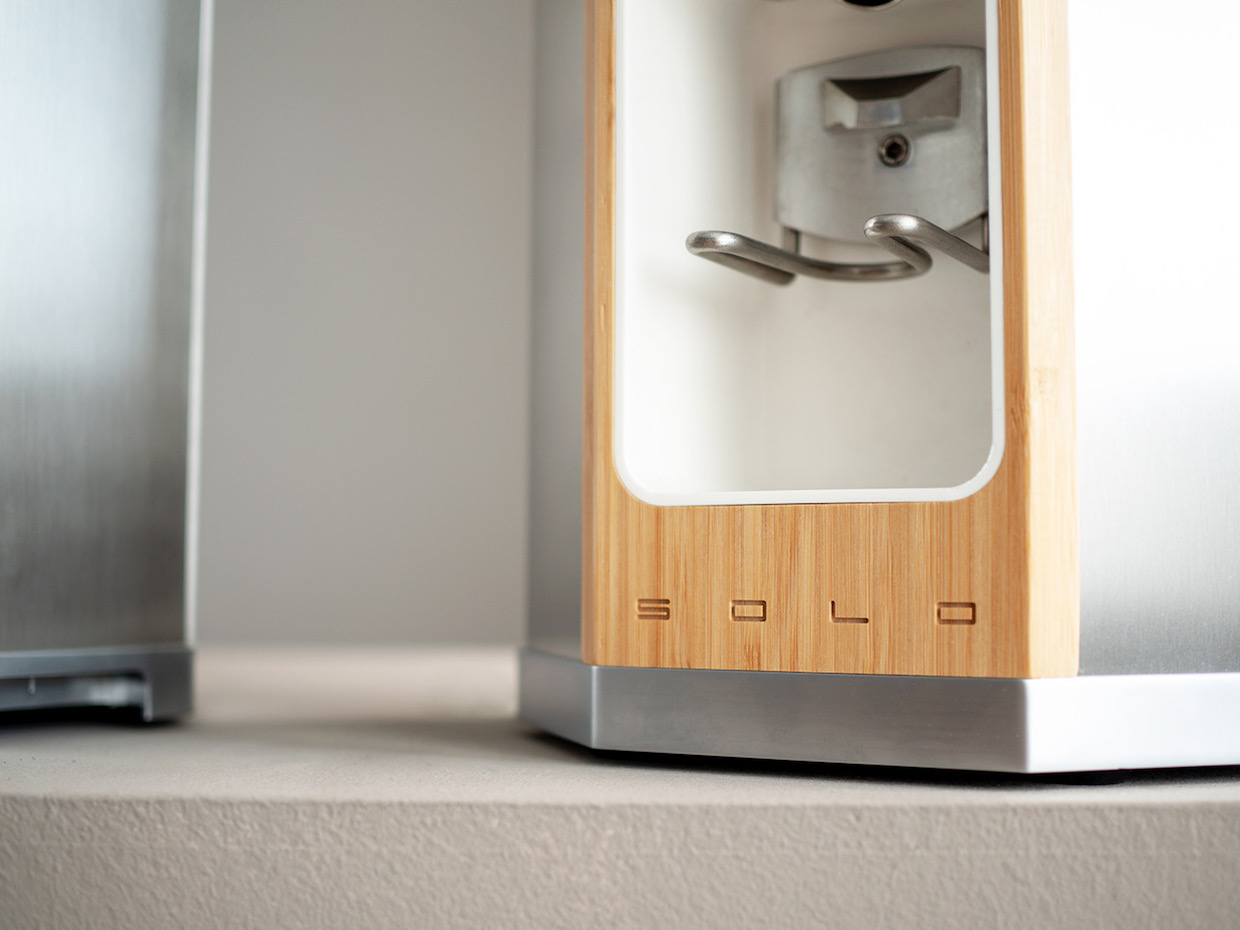 Howard Bryman
Howard Bryman is the associate editor of Daily Coffee News by Roast Magazine. He is based in Portland, Oregon.