Lauded barista and former Audabe Coffee proprietor Eldric Stuart has opened a new shop in the Japantown neighborhood of Vancouver, British Columbia, called Harken Coffee, with house-roasted coffees a menu of fresh and colorful Japanese-inspired breakfast and lunch foods.
From within a sparse space punctuated with greenery and designed with help from local firm CÒMH A, an entirely vegan menu emphasizes fresh, local ingredients through such dishes as curries and porridges, seasonal miso soup, a TLT (tempeh, lettuce, and tomato) sandwich with sesame mayo and Japanese ketchup and a morning meal available on weekends.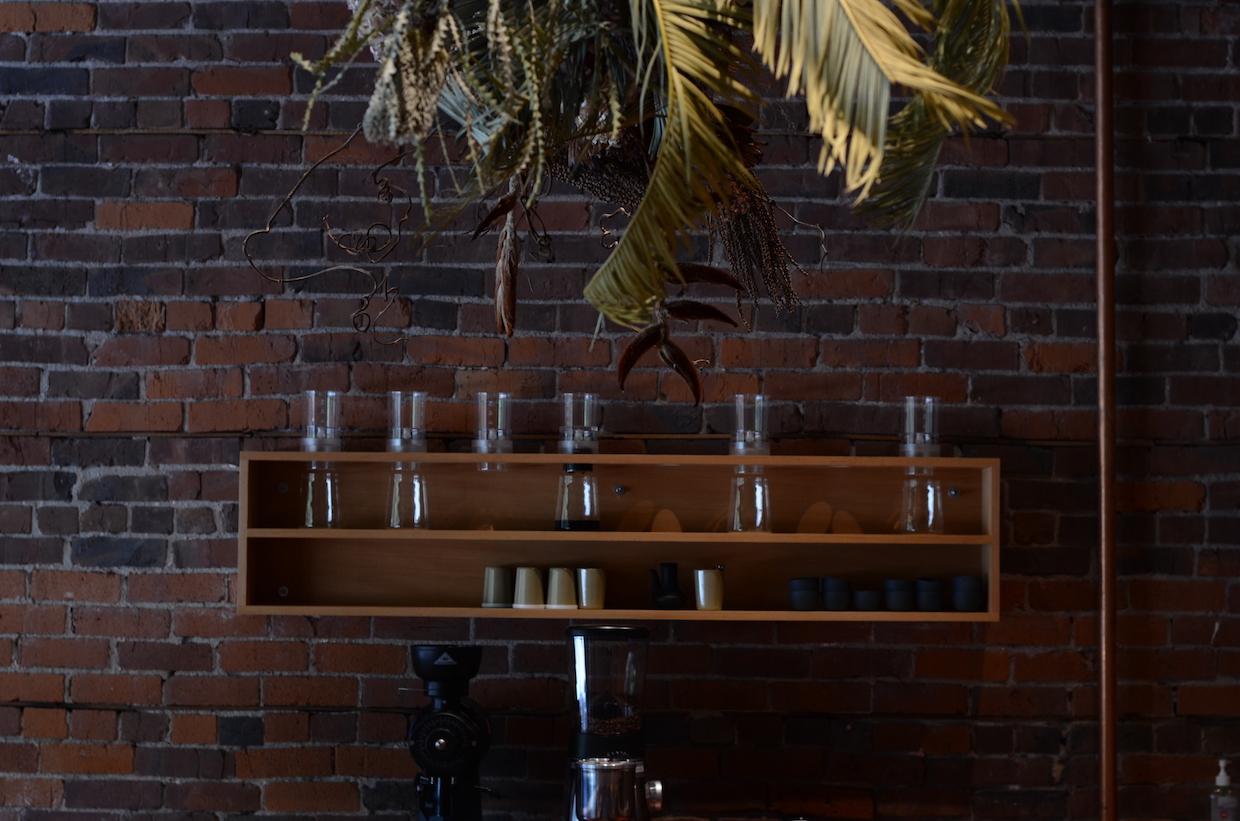 "The influence of Japanese design in our Powell Street location is primarily because of the history of the neighborhood it's located in, and us wanting to honor that history," Stuart told Daily Coffee News. "We wanted to do it in a way that was authentic and didn't culturally appropriate, while also recognizing that we could never build a truly authentic Japanese space. With that in mind, we hired an amazing Japanese chef, Tomoko Tahara, who has crafted our food and baked goods menu, and while our menu is neither 'fusion' nor authentic Japanese style, Chef Tomoko has introduced some traditional cooking methods and approaches to cooking, [such as] local ingredients, flavor balance [and] thoughtful preparation, that strike a balance between authenticity and appealing to coffee consumers in Vancouver."
Kunie Inaba, a Japanese transplant to Canada who has since been rising in the ranks on the latte art competition scene, is one of two baristas preparing drinks on the 1,300-square-foot shop's Modbar AV espresso installation and Mazzer Kold grinder. The shop's Fetco batch brewer is also tucked away under a counter, as is a Marco under-counter boiler system supplying hot water for the shop's pourover bar.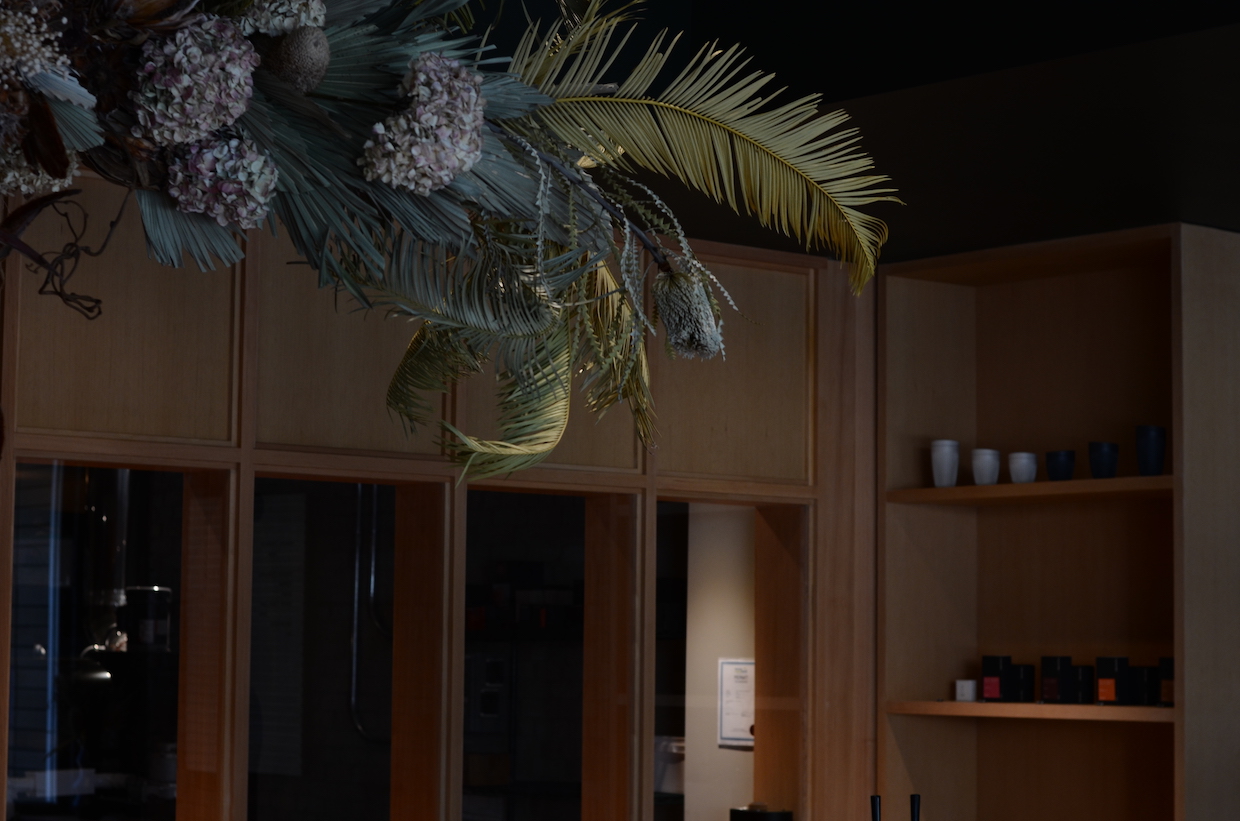 Working the Diedrich IR12 roaster and Ikawa sample roaster is head roaster Stacey Lynden, formerly of Vancouver's Pallet Coffee Roasters, who steadfastly cups and sets profiles for greens sourced through importers Shared Source, Collaborative Coffee Source and WestCoast Coffee Traders. Along with a range of single-origin coffees, Harken has launched with four blends, each named for a season, though not in relation to when the coffees were harvested, nor even necessarily for the specific flavors often assumed to be associated with foods eaten at different points on the calendar.
"It's more about using something familiar that people can relate to, to convey a feeling," said Stuart. "We wanted to use design to inform rather than words, and the goal was for people to just see a box labelled 'Summer' with its soft blue and pink colors and have their brain instinctively create a response, giving them an idea of what to expect from the coffee. That way it's entirely based off their own experiences and preferences rather than us telling them what we taste with the expectation that they should also taste the same things."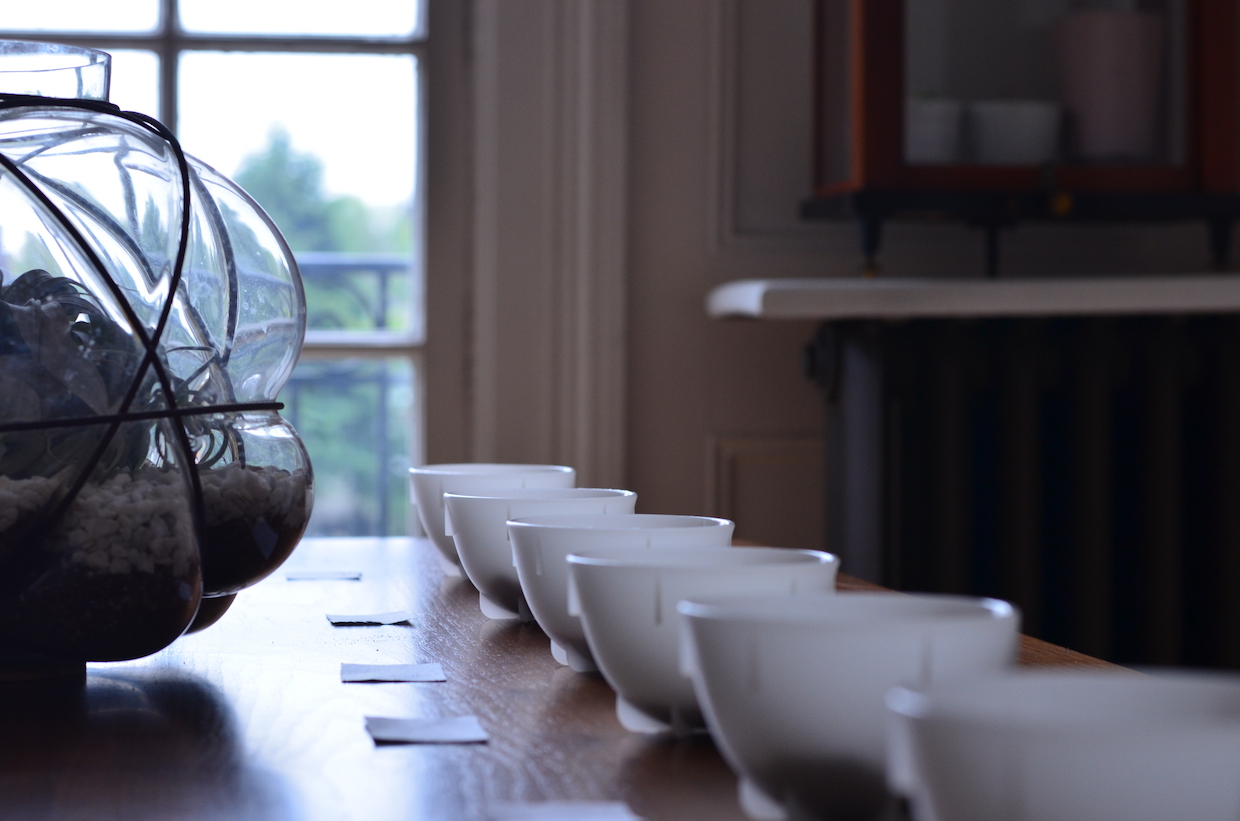 The idea is that, because each individuals' palate will be informed by a entirely different references, the way people internalize the flavors they perceive will inevitably vary from any pre-existing or prescribed lexicon.
"I, for example, don't often pick up tropical fruit notes in coffee, because I grew up in rural Ontario where I didn't eat a lot of tropical fruit growing up, so I don't have that framework of experiences and reference points for memories to associate with," said Stuart. "So the coffee may taste different to one person than it will to someone else, but the hope is that it still evokes similar feelings."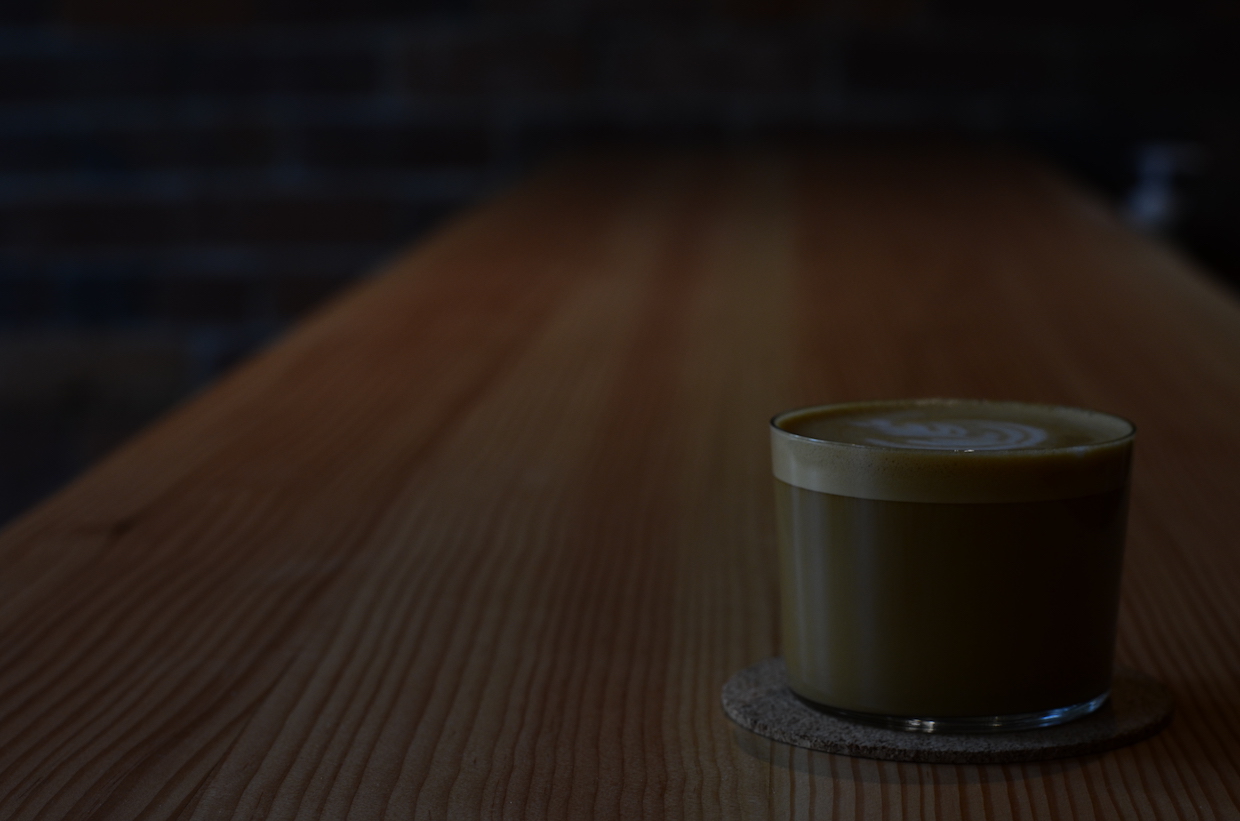 Though delivery of food and drinks to tables is technically happening now at Harken, it is not at all as originally envisioned according to Stuart, due to health and safety measures in response to the novel coronavirus pandemic and associated slow flow of traffic. Hours are reduced, seating is limited and all items are served in to-go containers only. Staff sanitize every surface touched by any customer after every interaction, from menus to doorknobs to payment terminals.
"It's a lot of extra precautions, but well worth it," said Stuart. "At Harken, we wanted to build a really intimate, cozy space, and so most of our seating is right at the bar and our staff are surrounded on all sides by customers. Because of the pandemic, we have obviously had to change this. It means we aren't able to really give people the experience as intended, but we are hoping that we can still do [something like it] through our enthusiasm for coffee, through the design of the space, and by roasting coffee that they can take home and create some wonderful new experiences with."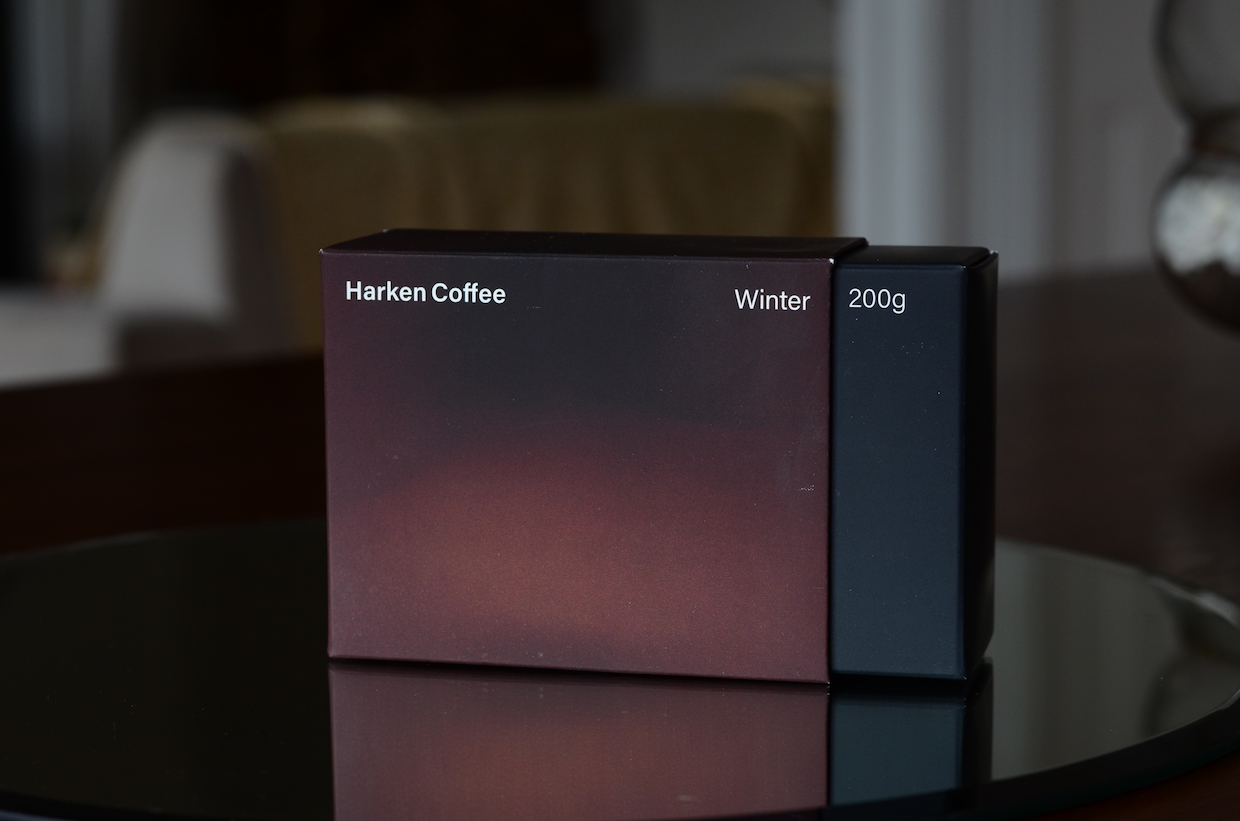 Harken Coffee is open now at 338 Powell Street in Vancouver, BC.
Howard Bryman
Howard Bryman is the associate editor of Daily Coffee News by Roast Magazine. He is based in Portland, Oregon.