The coffees presented by professional baristas on the stages of coffee competitions are intended to be exceptional. Cultivated, processed and roasted with extreme care, these show-stopping coffees also tend to be exclusive by nature, with few, if any, casual consumers having the opportunity to taste them at home.
A multiroaster subscription platform born in Finland called Slurp aims to change that with a new program called Slurp Rare. Focused exclusively on high-end coffees with unique flavor profiles, Slurp Rare coffees are roasted in Stockholm, Sweden, then shipped through DHL to points across the globe on the same day.
Two-time Finnish Barista Champion and specialty coffee consultant Jarno Peräkylä helps curate the selection, in coordination with Swedish roaster and multiple competition champion Alexander Ruas, founder of Stockholm-based Standout Coffee.
Over the years, Ruas has leveraged his direct connections with innovative producers to source and roast coffees specifically for barista and brewing competitions. Since 2015, Ruas has roasted the beans used in routines that have won at least eight national championships in four different countries.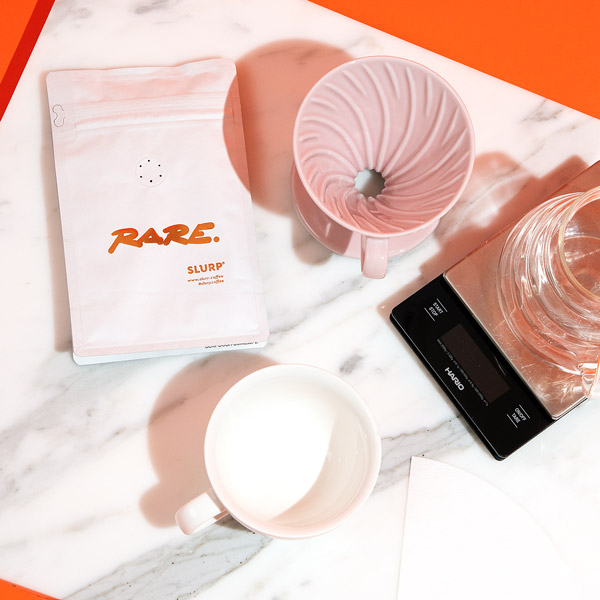 Now each month through Slurp Rare, subscribers receive a 100-gram bag of an exclusive, high-end coffee roasted by Ruas, along with a brew guide, a note from the roaster and a newsletter with comprehensive information on the coffee variety, production and processing details, and the farm and producer from which it came.
"We reveal the next month's coffee always one week before the cutoff date," Peräkylä told Daily Coffee News. "The only rule we have is that the coffee must be exceptionally good tasting."
Peräkylä said that while it's not a rule, per se, Slurp Rare coffees are likely always to be fresh crop coffees, with an emphasis on post-harvest processing methods or other differentiating factors. All of the coffees being cupped now for the subscription's Fall roster are from 2019/2020 crops, according to the company.
"Right now, the coffees are exclusively [for] subscribers," said Peräkylä. "In the future, we may add possibility to buy previous months' coffees from a web shop."
Customers in the United States can expect to receive their coffees from overseas less than two weeks off roast. The monthly subscription cost, which includes a 100-gram (3.52-ounce) bag of Slurp Rare coffee is € 27.9 (about $31 USD as of this writing), with free shipping.
Howard Bryman
Howard Bryman is the associate editor of Daily Coffee News by Roast Magazine. He is based in Portland, Oregon.