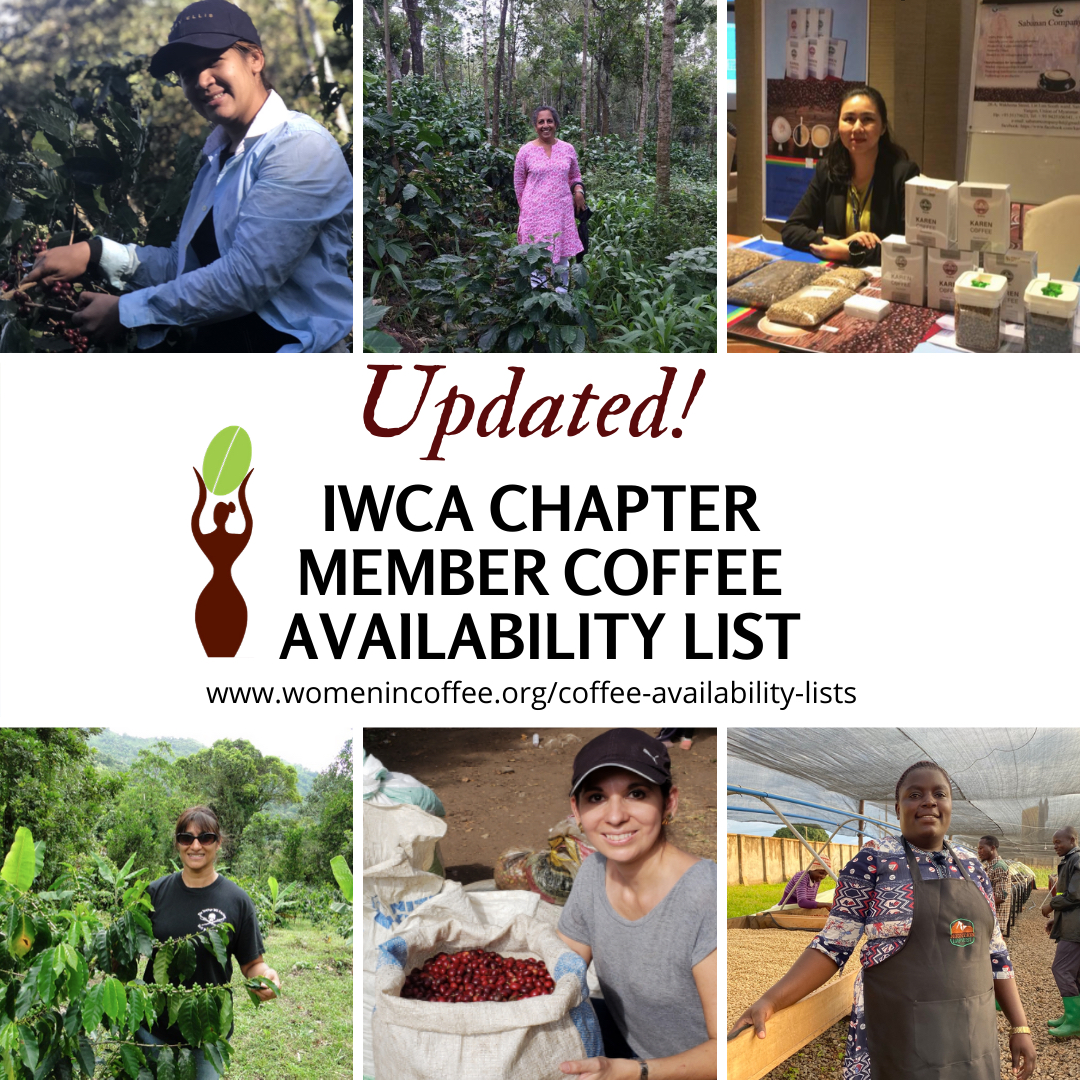 The International Women's Coffee Alliance (IWCA) has introduced a new coffee availability list called CAL 2.0, featuring the women and IWCA chapter members who produced the coffees.
The nonprofit IWCA, whose goal is to empower women across the coffee value chain, is not a broker or trading company, but it does have a vast membership network across 25 chapters in mostly coffee-producing countries.
Since many of those members are women involved in coffee production, the group has been compiling a member-submitted list of currently available coffees. While the full list is still available in text form, the online CAL 2.0 puts the focus more on the producers, with a photo of the chapter member who produced each coffee, plus vital statistics about each lot and a brief personal description.
A simple contact button below each listing allows potential buyers to contact those producers directly via email. Dozens of coffees from all over the world are currently available.
IWCA Chapter Manager Blanca Castro told DCN that CAL 2.0 was developed in response to insights collected from IWCA this past Spring relating to how COVID-19 is affecting coffee communities.
Castro said that more than 80% of IWCA members identify themselves as producers. Therefore, she said, the group's "COVID Pivot" program began with the needs of producers, and this new coffee availability list is a direct result of that.
"This evolution of the program better supports IWCA Chapter members because it amplifies their visibility," Castro wrote. "At present, the three key areas in which the IWCA Global Organization achieves empowerment are: leadership development, strategic partnership, and amplified market visibility."
The IWCA coffee availability lists are currently available here.
Nick Brown
Nick Brown is the editor of Daily Coffee News by Roast Magazine.