Deviation Distilling has teamed with Copper Door Coffee Roasters to create a new line of coffee-flavored whiskies that began distribution throughout Colorado earlier this month.
Each of the new whiskies incorporates coffee from a different producing country, providing a spirited new context in which to appreciate the natural differences in coffees. The fellow Denver-based and woman-owned craft beverage companies have so far collaborated on three styles of Barista Spirits.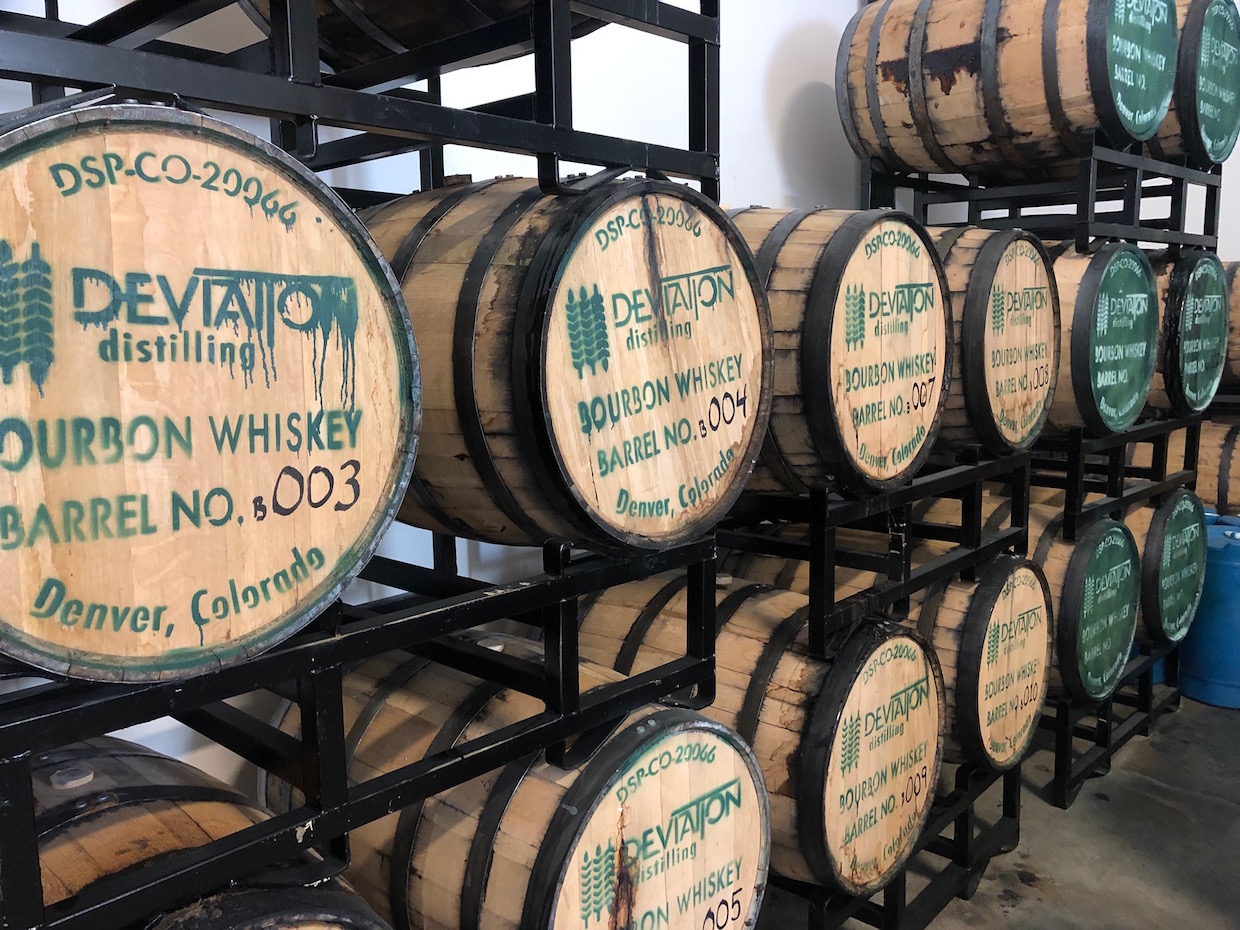 Americano Whiskey is a straightforward combination of bourbon whiskey and a Guatemalan coffee that, as it happens, includes some of the bourbon coffee variety; Mocha Whiskey adds the essence of a coffee from Brazil along with roasted chocolate to a millet-based whiskey; and Aztec Whiskey aims for complexity and nuance through the addition of Ethiopian coffee, Saigon cinnamon and Madagascar vanilla beans to a base of rye whiskey.
Copper Door Owner Hannah Ulbrich told Daily Coffee News that all three coffees were natural-processed greens roasted by Nathan Dela Cruz in Copper Door's Diedrich IR12. Ulbrich, Dela Cruz and Deviation Distilling Co-Owner and Head Distiller Dave Gade all joined the cuppings.
"We kept true to our regular roast methods," Ulbrich told DCN of its procedure. "[Gade] told me the basic ideas of what he was looking for and I put together a table of the coffees I thought would work best."
Cindi Wiley, co-owner of Deviation, told Daily Coffee News that Deviation then took the whole beans and crushed them by hand prior to submerging them into the various spirits. The coffee and other ingredients were combined into mesh filter bags and then set to rest inside the whiskies for about a week, give or take some time depending on the strength of flavor they were going for in each final product.
"We chose to work with Hannah because we really wanted to stay local with our ingredients when available, and as Deviation is a woman-owned business, we love to partner with other local woman-owned businesses as well," said Wiley.
The first seal was broken on a Barista Whiskey in late February at the Deviation Distilling cocktail lounge in the Baker neighborhood. That spot reopened earlier this month with outdoor and indoor socially distanced seating, limited hours and lower capacity.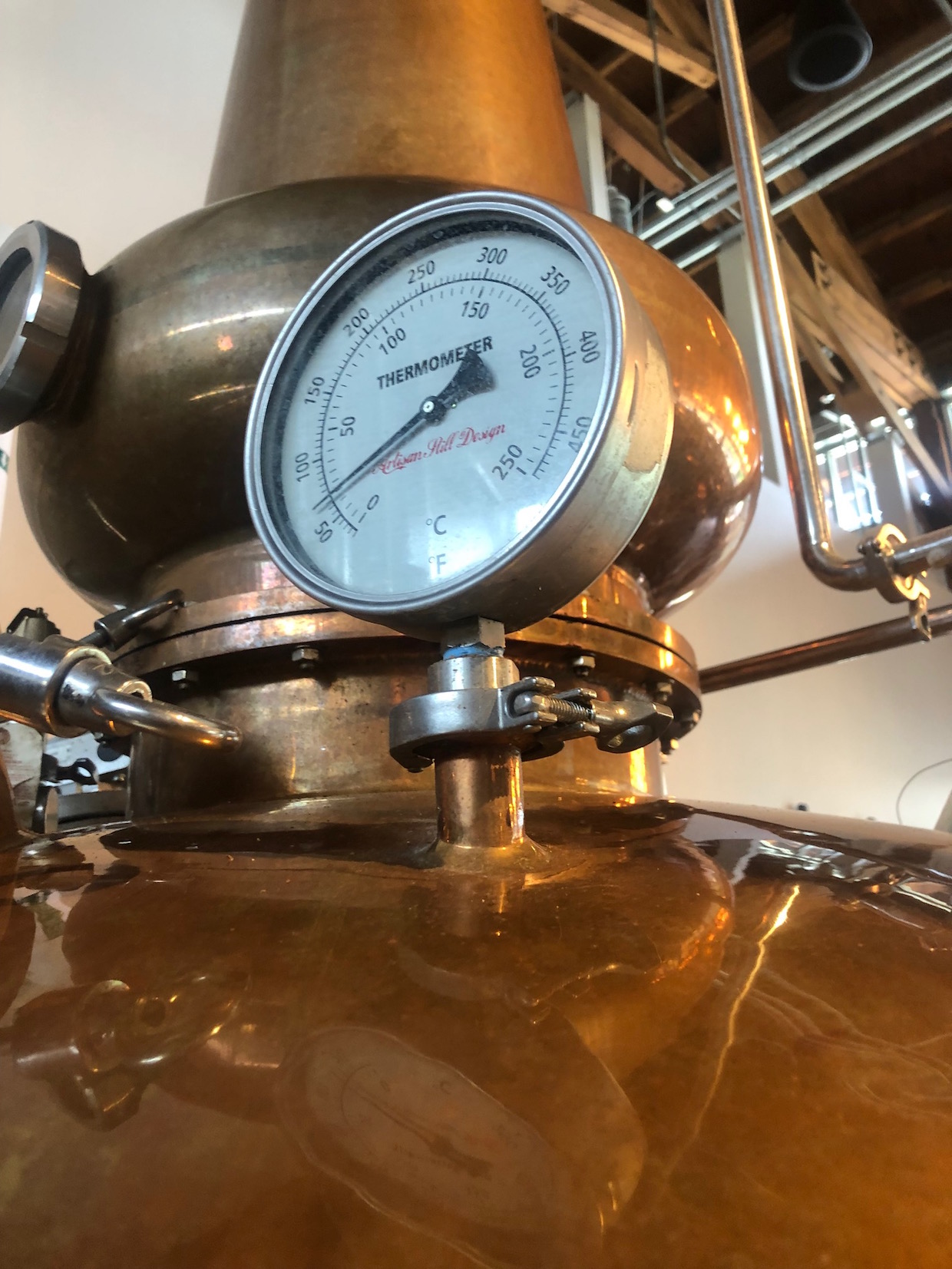 Copper Door, which also took a hit in the midst of the pandemic downturn, remains focused on some brighter horizons.
"We have been struggling, but we've been able to retain all of our employees," said Ulbrich. "Luckily, we are at the end of a year-long project to open a third location. This one is at Denver Botanic Gardens, and we are feeling really fortunate to have an additional revenue stream and place for our community!"
Colorado distributor RNDC began delivering Barista Whiskey to in-state stockists and bars on July 1. Wiley said nationwide distribution will commence later this year, and that Deviation also has more products in the works for its Barista line of coffee whiskies.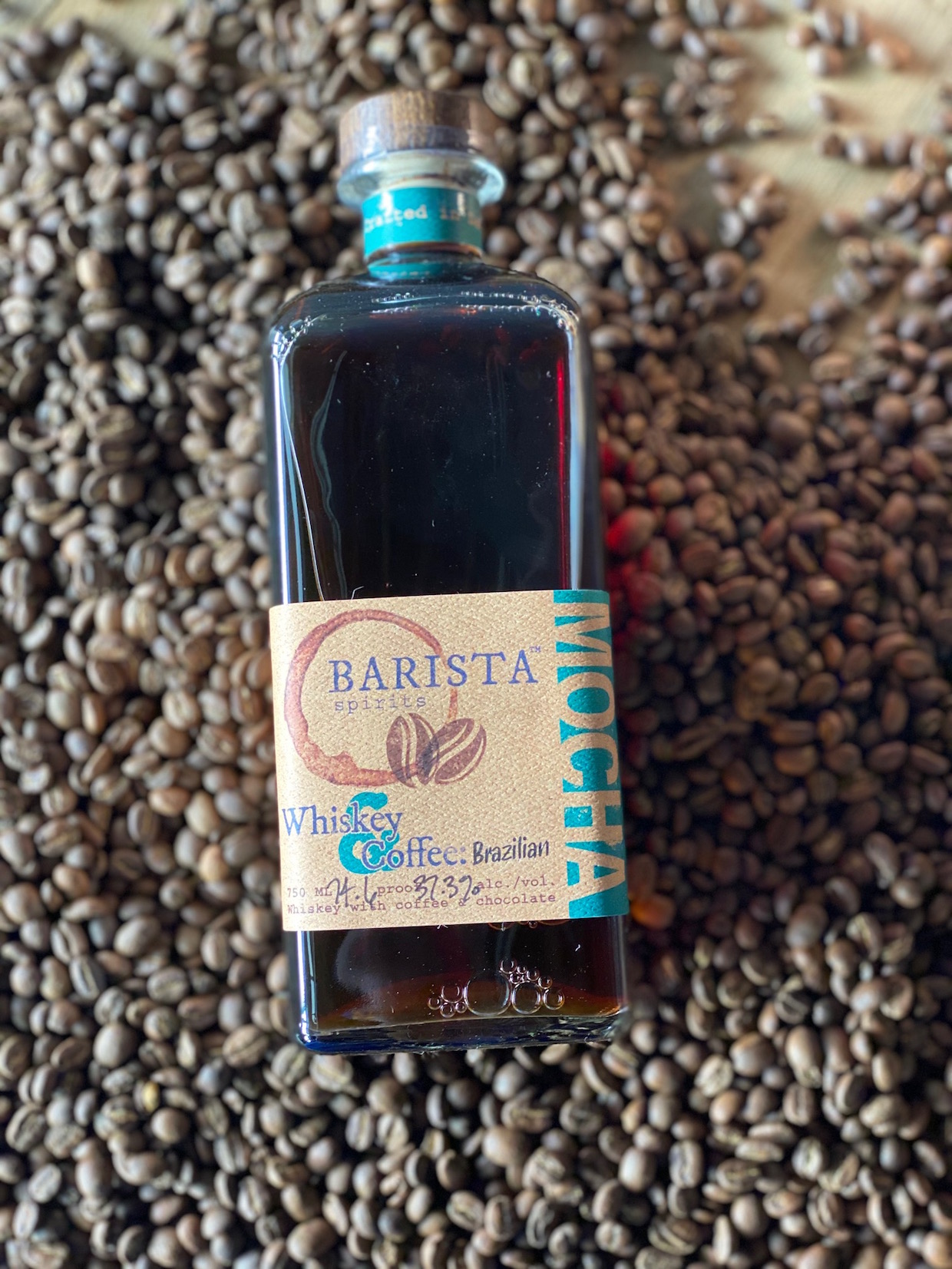 Howard Bryman
Howard Bryman is the associate editor of Daily Coffee News by Roast Magazine. He is based in Portland, Oregon.