The Chinese maker of a latte art printing machine is attempting to make an impression of a different kind with the Cinoart TP-1908 Automatic Coffee Tamper.
Cinoart brand owner Shenzhen Meshining Technology Company, based in Shenzen, has given the TP-1908 a streamlined appearance and numerous interesting features at a relatively low price.
The product is positioned as a competitor to the Puqpress, made by the Dutch company Barista Technology, which has gained acclaim among coffee professionals globally for ensuring shot consistency while reducing barista joint stress since its introduction in 2016.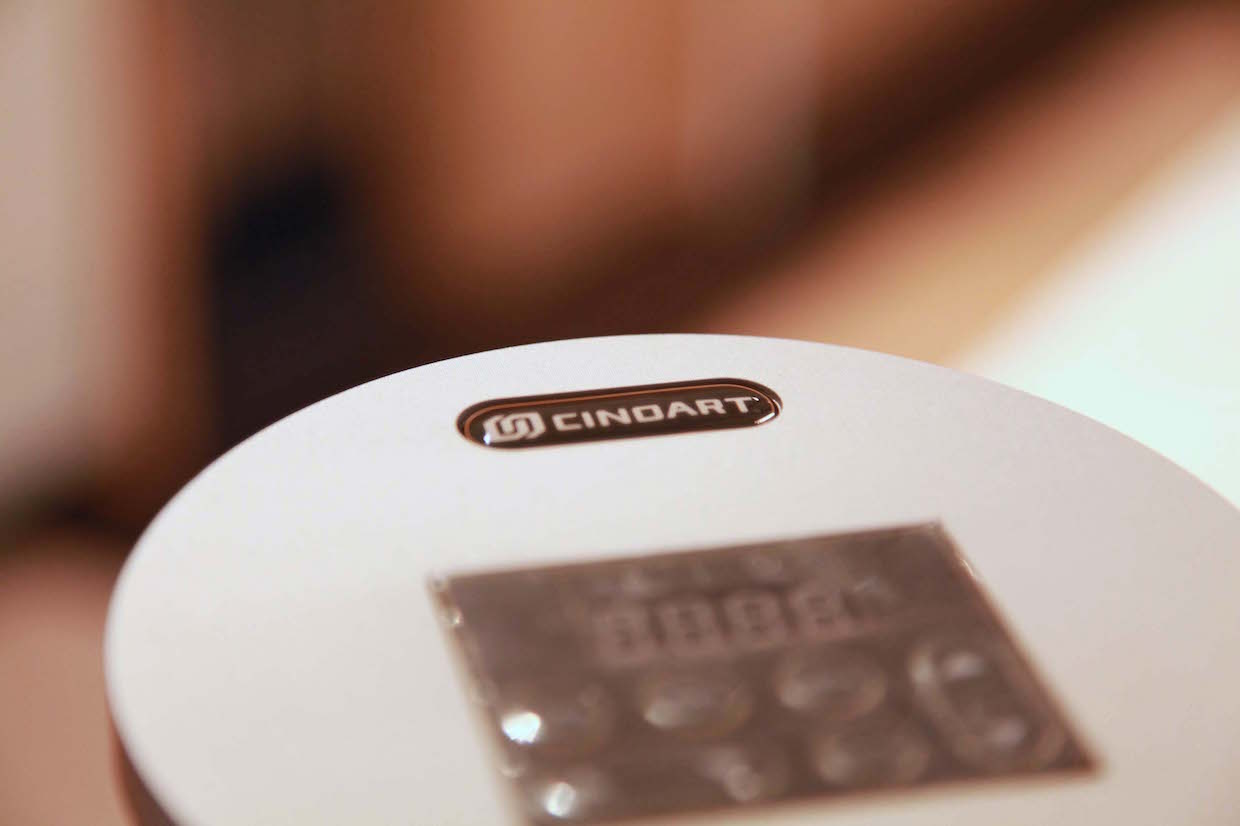 The Cinoart TP-1908 features include three buttons that allow for fast adjustments to several user-designated tamping pressures, a counter that keeps track of how many times the tamper is used, a portafilter guide to ensure a level puck, and a pressure range of 2 to 38 kilograms (4.4-83.7 pounds).
The machine's tamper surface is convex in shape and can be made compatible with portafilter basket sizes of 58mm, 58.3mm, 57mm and 53mm.
Sean Wang, founder of Shenzhen Meshining Technology Company, told Daily Coffee News that the TP-1908 spent over a year in development and was based on technology the company had originally applied to an automatic citrus-slicer that it built for Budweiser/Corona.
"After 16 months of development and over 100 tests, we've created Cinoart TP-1908, the new automatic coffee tamper that will make coffee lovers and coffee-making professionals beyond happy," said Wang. "Even though tamping is a single step, it's important."
Currently the company is offering discounted pre-orders through an ongoing Kickstarter campaign that has so far more than tripled its funding goal with several weeks remaining. Wang said shipment of those orders remains on track for October 2020, after which time the machine will retail for roughly $600.
Howard Bryman
Howard Bryman is the associate editor of Daily Coffee News by Roast Magazine. He is based in Portland, Oregon.