Though summer is waning throughout the northern hemisphere, high-end coffee equipment maker Weber Workshops has launched the Spring Clean, a new espresso machine cleaning device designed to improve the backflush.
Boasting solid stainless-steel construction, the Spring Clean is a spring-loaded cylinder with that is compatible with any 58-millimeter group head on machines equipped with three-way solenoid valves that are cleanable through backflushing.
The user adds detergent to the top of the cylinder and locks it into the group in the same manner as they would a blind portafilter, then activates the pump.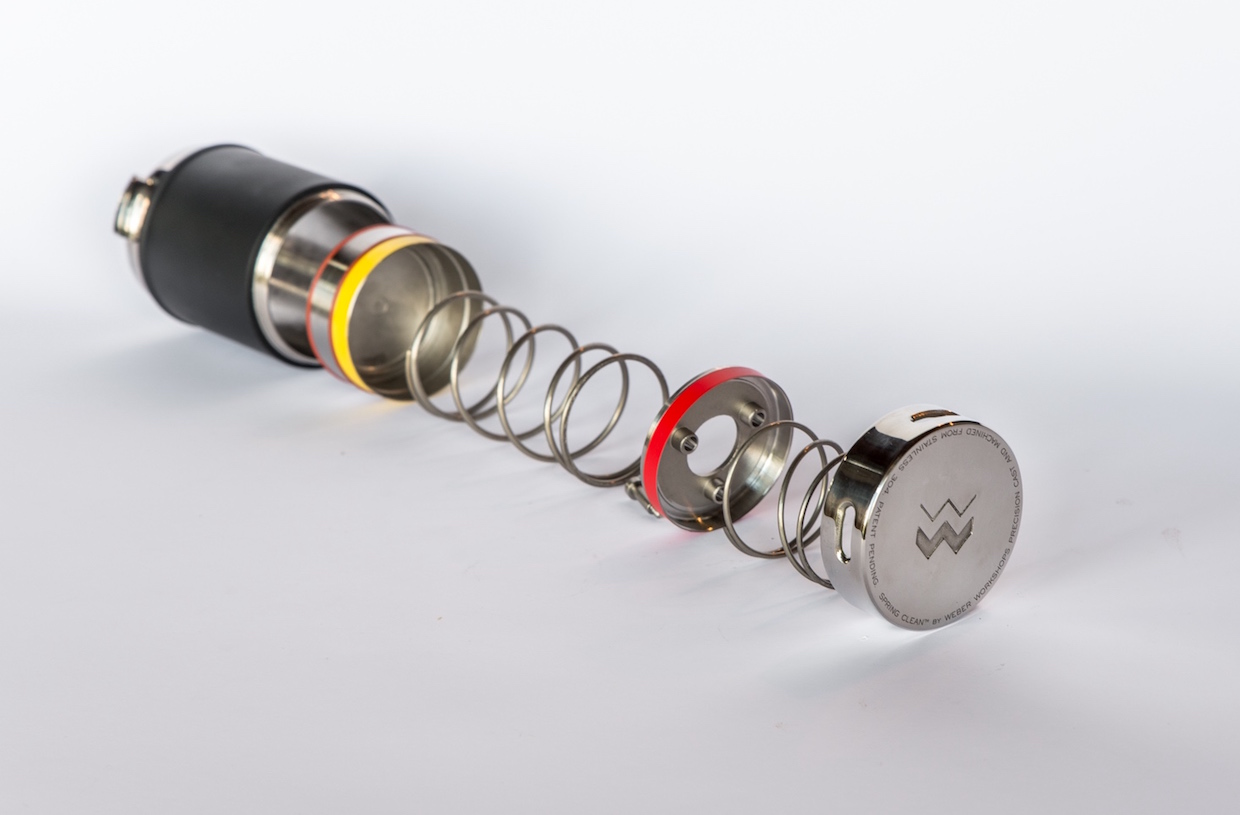 The spring, set to resist 9 bar of pressure, is gradually compressed by the incoming water up to a full volume of 250 milliliters. An indicator at the bottom of cylinder changes color to signal when full volume has been achieved, at which point the user turns off the pump, allowing the spring to push that water back up through the dispersion screen, brew line and solenoid valve for a more vigorous and extensive flush than what the machine ordinarily achieves from its own line pressure.
Repeat with clean water, and the process is complete.
"By the time it's at full volume, the detergent has had plenty of time to dissolve," Weber told Daily Coffee News. "It takes 30 seconds or so to fill it all up, depending on the flow rate of the machine. So as soon as it's full and the indicator reads yellow, it's safe to turn off the pump and let it do its magic."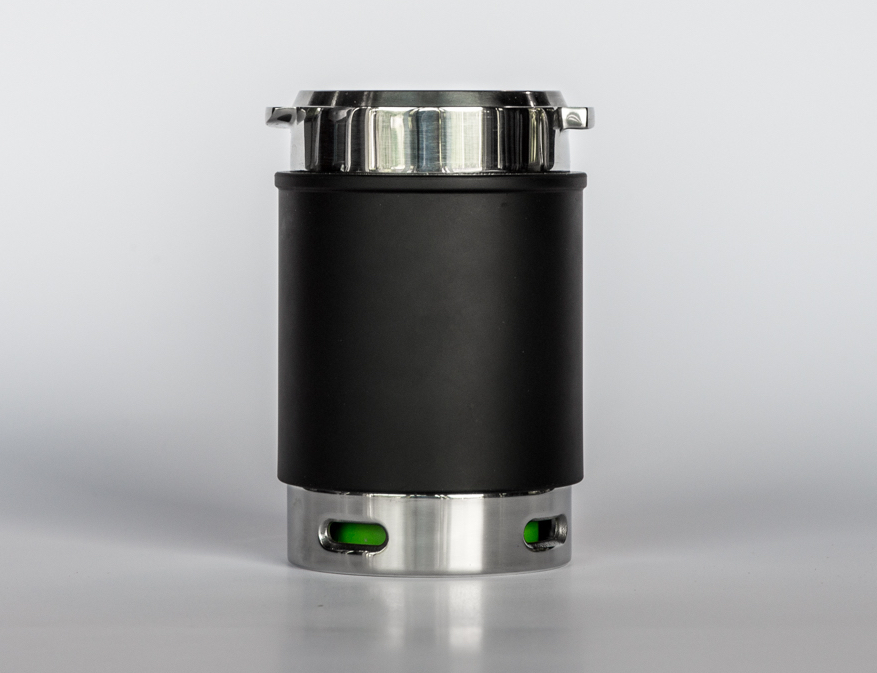 A silicone sleeve molded to fit the Spring Clean keeps it cool enough to handle for multiple cycles. Weber says another part of the effectiveness of the patent-pending device is its capacity of 250 milliliters, which he said provides a more thorough flush than the typical 10-milliliter volume of a single backflush cycle from a portafilter.
At Kamakiri Coffee, the coffee shop California-born Weber opened in February last year in his adopted home of Fukuoka, Japan, business has slowed due to the pandemic. Yet that has allowed for greater capacity at Weber Workshops, where business has picked up significantly, according to Weber.
"COVID-19 has pushed many coffee lovers back into the home, which has kept us busier than ever," said Weber. "The past six months have seen a shift more toward the home market, as cafes have been on pause for a while. In time we expect it to all even out again."
The Spring Clean is available for purchase now and shipment worldwide via the company's website for $290.
Howard Bryman
Howard Bryman is the associate editor of Daily Coffee News by Roast Magazine. He is based in Portland, Oregon.