Big changes have come to pass at Lyn Weber Workshops, the maker of the HG-1 manual single-dose coffee grinder and its electrified sibling, the EG-1, among other high-end coffee tools and accessories. Co-founders Craig Lyn and Douglas Weber have parted ways, with Weber retaining ownership in the LWW company and brand.
Last week, Weber embarked on a brand new adventure, opening Kamakiri Coffee in his home base of Fukuoka, Japan. He told Daily Coffee News that the shop embodies multiple longstanding passions: Preparing and sharing excellent coffee; displaying and testing LWW and future Weber-designed equipment in a working commercial setting; and fresh, well-crafted bread.
With a recipe based on the one published by San Francisco-based baking company Tartine, Weber said Kamakiri's naturally-leavened sourdough breads will be prepared by a staff baker with 25 years of experience using locally-sourced fresh-milled wheat flour.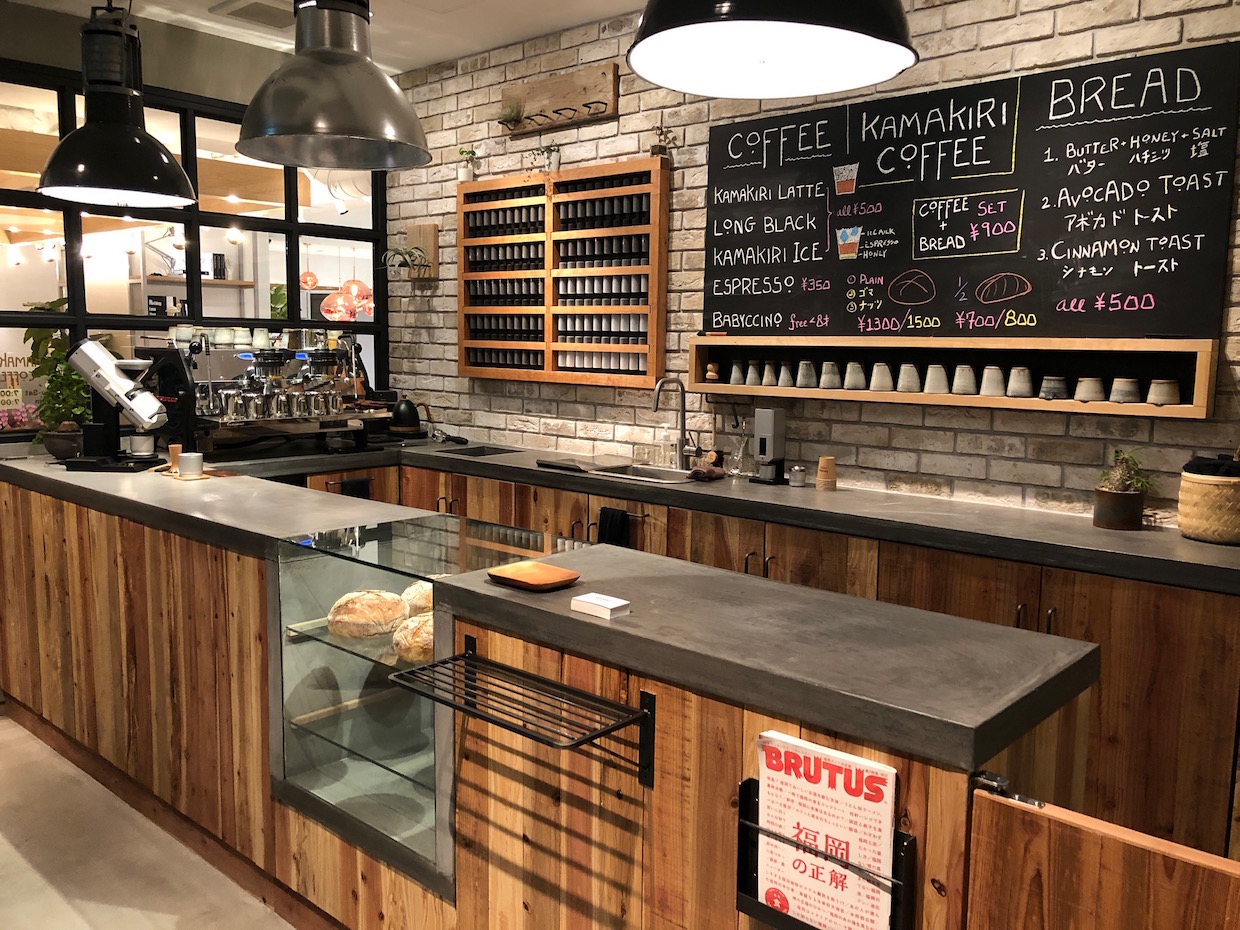 "I didn't want a whole bunch of options for types of coffee and other things," Weber said of the cafe's streamlined, straightforward menu. "I wanted it to be a place where you go and have just a no-nonsense, drop-dead-delicious espresso or macchiato, and true artisan bread."
From inside an efficient 230-square-foot shop adjacent to a coworking facility that seats about 30 people, open-faced tartines adorned with fresh spreads and toppings will be served alongside espresso roasted by Fukuoka-based Honey Coffee, ground by Lyn Weber EG-1 grinders, and extracted for now on a 2-group La Marzocco Strada that is soon to be replaced by the prototype of an espresso machine Weber is designing himself with intent to manufacture and sell commercially.
"I wanted [the upcoming espresso machine's] hardware to be unique and proprietary and to add some value, and to do things that take advantage of more modern materials and manufacturing processes," said Weber, who, prior to his life in coffee, was part of the original Apple iPod design team. "I want the thing to be as beautiful on the inside as it is on the outside, so when you open it up, it's not the typical rat's nest of copper tubing and stuff. If you rethink that, and think about ways to configure that differently, there's a lot of opportunity to make some big progress."
Currently the design centers on a 58-millimeter single-group machine that Weber said will be the first among a product line that will also include multi-group versions. It will be plumb-in-optional with an available on-board reservoir. Categorization beyond these specs are kept intentionally vague by the company for now, as Weber said the inner workings are a proprietary combination of dual-boiler, heat-exchanger and thermoblock technologies.
"I've always wanted the 500-kilogram gorilla machine without being an actual 500-kilogram gorilla on my countertop, having a whole bunch of thermal stability and power but designed so that it doesn't take up more space than it needs to," said Weber. "That's one of the areas where I think I can do a lot. I've packed a lot of electronics into iPods and iPhones before, and this is just doing the same thing on a larger scale with boilers and plumbing."
Weber said he may be rebranding the Lyn Weber Workshops company, which he maintains ownership of, although that potential change has been shelved given the recent release  of an updated version of the EG-1, plus a new auto-dosing bean counter.
The EG-1 V2 functions similarly to the original grinder, but with its electronic RPM controls and a digital display integrated into the base, as opposed to the original version's externally housed control unit. The Bean Counter, similar to Acaia's Orion, weighs out individual doses of coffee, accurate to within a tenth of a gram. It is intended to streamline the process of separating a full bag of fresh coffee into single doses to be stored in Lyn Weber Bean Cellar storage tubes.
Weber has been working closely with San Francisco-based Acaia for about a year on both the EG-1 V2 and the Bean Counter, the latter of which features a built-in scale for weighing the individual doses.
This year, Weber will continue to work even more closely with Acaia, not only on the new espresso machine but also on an entirely new espresso machine production facility to be developed inside of Acaia's industrial complex in Taiwan. Weber said this will involve converting some of the existing resources owned by the family of Acaia President and Co-founder Rex Tseng, which has been in the industrial scale-making industry for many years.
Said Weber, "When you think about it in terms of not just building the machine, but also building the factory to build the machines, it starts to get interesting."
Kamakiri Coffee intends to bring roasting in-house using newly developed equipment made by another Taiwan-based manufacturer, Aillio, while simultaneously hashing out a mid- to long-term small-scale franchising plan for the cafe company's expansion. The latter, according to Weber, will involve a pre-fab construction strategy with solid shipping-container-size timber products sourced in support of Japan's environmentally crucial forest maintenance programs.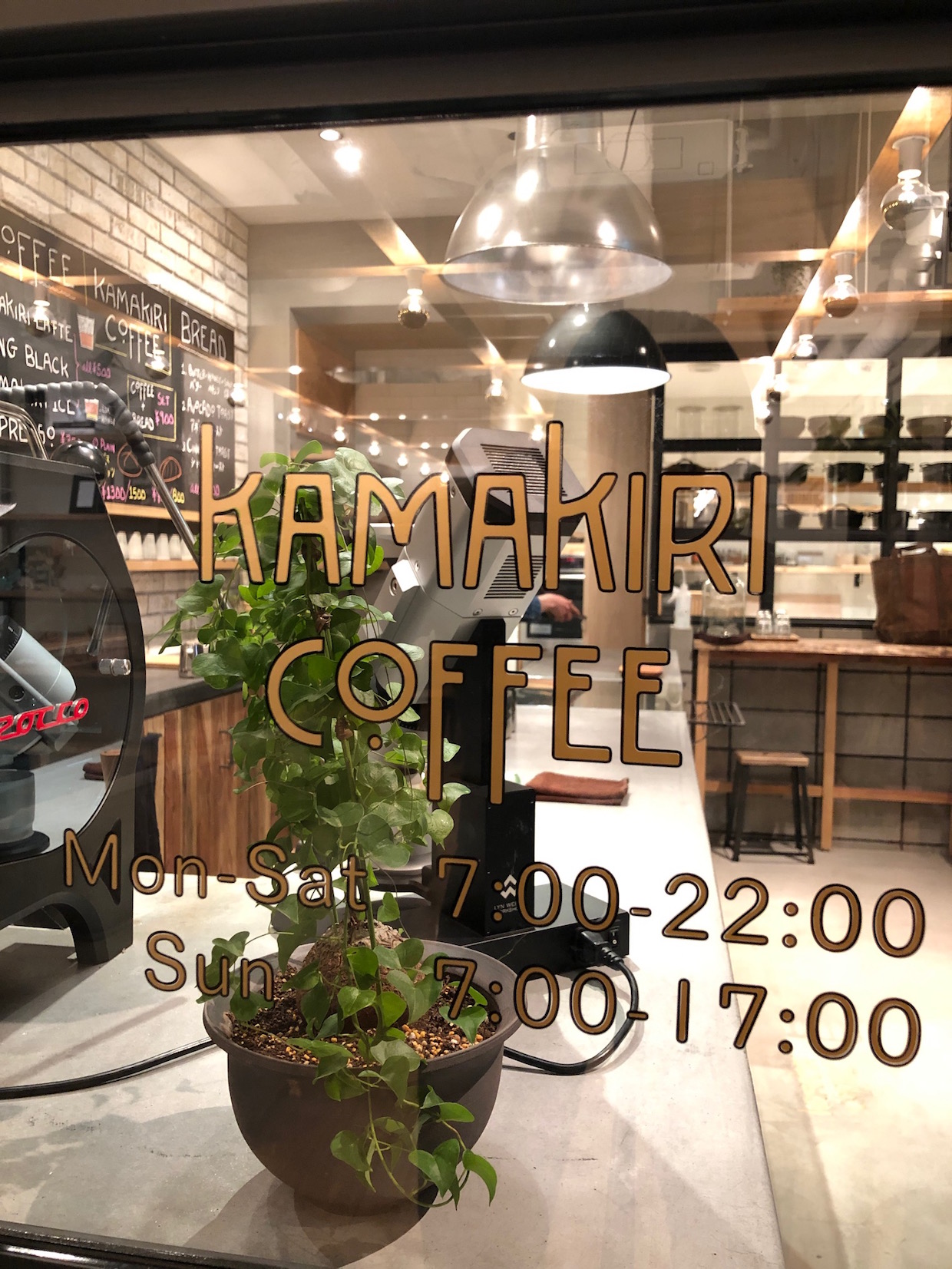 Designs for the hollowed-out shipping-container-size wood structures are being patented by a Fukuoka-based construction company that Weber said is also a main investor in Kamakiri. They'll handle the building and infrastructure of Kamakiri pre-fab franchise bars, while Weber will design and equip the interiors.
"When you buy it, you're buying a fully decked-out cafe that's already well appointed and has the best machines in the world," said Weber. "Then you can take that and put in a parking lot space or an open piece of land. Because it's movable and because of its size, you don't need to deal with construction permits and other things. It gives you a lot of flexibility."
(Editor's note: This story has been updated to clarify the new structure of the Lyn Weber Workshops company. Additionally, the story has been updated to clarify that the headquarters of Acaia is in San Francisco.)
Howard Bryman
Howard Bryman is the associate editor of Daily Coffee News by Roast Magazine. He is based in Portland, Oregon.