Too often, shiny new coffee shops are a harbinger of gentrification as opposed to being locally derived points of economic revitalization for the existing community.
Along the shores of the Allegheny River in Kittanning, Pennsylvania, a shiny new coffee shop called Ispirare Coffee hopes to provide a jolt to local coffee drinkers while also charging up the small borough, which has suffered from decades of business loss, population decline and, most recently, a pandemic that has made a few headlines.
"We're trying creating a place and a menu that would match any high-end specialty coffee shop from New York City to Portland," Mike Rizzo, who co-founded Ispirare Coffee with his wife Amber Rizzo, recently told Daily Coffee News. "We hope the shop helps bring in a new perception to town, and helps turns the area around. There was no place people could go to hang out and use wi-fi, despite still being a pretty busy town."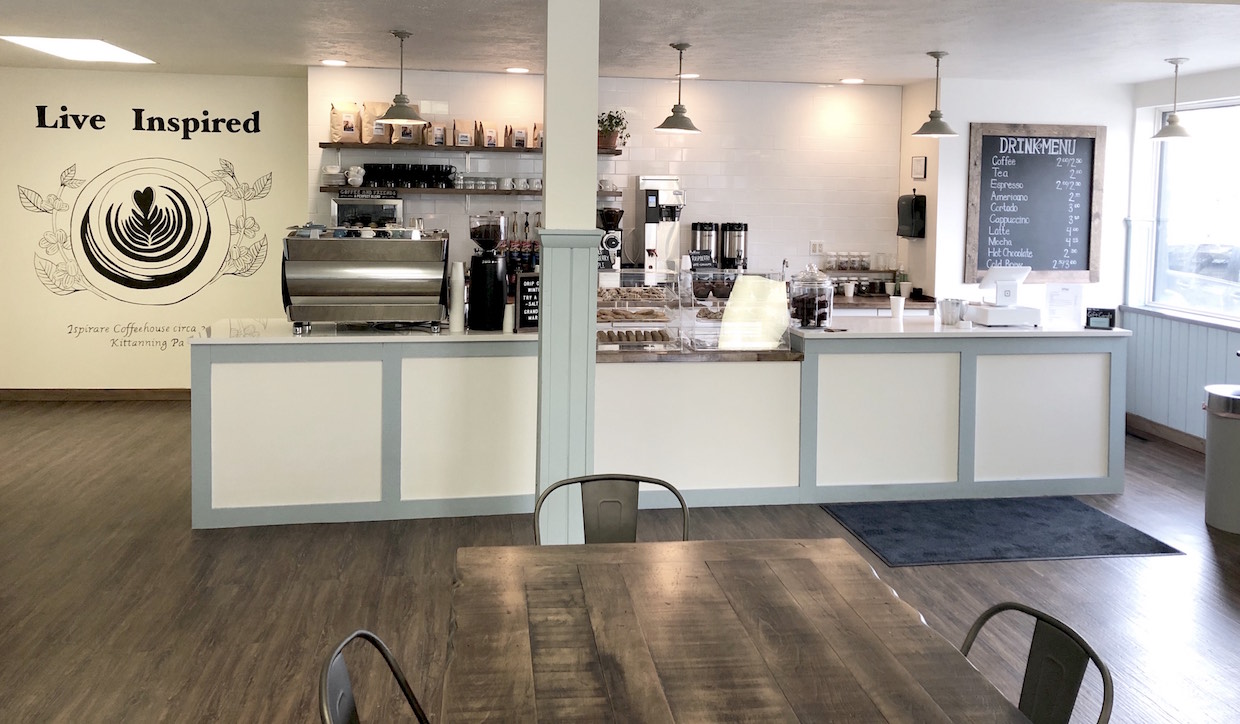 Kittanning's heyday of business came in the industrial revolution of the early 20th century, where thriving steel, coal and lumber industries were ties with Pittsburgh's industrial proliferation. As those industries declined from Buffalo to Milwaukee beginning with the Great Depression, the borough shrank in population and in wealth down to a poverty rate that's about twice as high as the national average, according to the latest census data.
"There was never a true coffee shop in town; there's not even a Starbucks in our county," Rizzo said. "We're putting an anchor store in the heart of downtown Kittanning. We want to create a vibrant community, turn the town around, and get it back to being one of the best towns in America. Everyday we've been open we served someone who has traveled over 40 miles to be here."
The Rizzos founded Ispirare Coffee — referencing the Italian word for "inspire" — back in 2017 after a trip to a coffee school in Italy. Since then, they have been creating custom blends through a partnership with the Pittsburgh roasting company La Prima Espresso for restaurants, nonprofits and other wholesale accounts.
The grand opening for the cafe came just days before the Unites States went into widespread shutdown mode due to the COVID-19 pandemic in March. Said Rizzo, "We laughed that we're probably the only coffee shop in history where coffee [mugs] have been a bad investment."
After shutting the shop down entirely for two months and four days, the Rizzos re-grand-opened, bringing new life to a central Kittanning corner space that had been vacant for nine years after last operating as a restaurant.
"We updated the bar, the countertops, painted every inch of the place, added subway tile and built wooden window bars," said Rizzo, noting that local art is featured and that the space has also been envisioned as a venue for future community meetings and speaking events. "We wanted to create a space that would feel like a big city coffeeshop, but yet be uniquely local."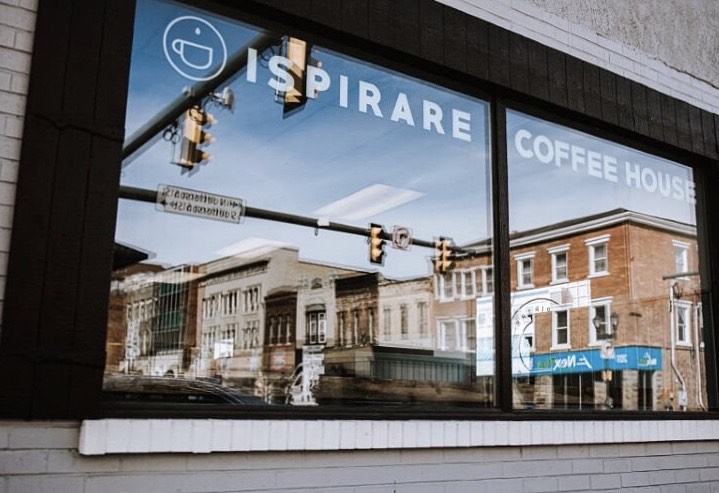 Rizzo described the beverage menu as being typical of a modern coffee house, with drip coffees and espresso-based drinks alongside teas. There's also a coffee blend for cold brews. The shop features a wide food menu as well, offering baked goods from local baker Victor Carlesi and from the Pittsburgh bakery Madeleine, along with soups, salads and sandwiches.
"Since we're in the middle of the business district with very few grab-and-go options, we're filling that void," said Rizzo. "People are very excited about that."
Ispirare Coffee is now open at 140 Market St. in Kittanning, Pennsylvania. 
Nick Brown
Nick Brown is the editor of Daily Coffee News by Roast Magazine.