Though the concept of gathering has taken on lots of new weight in 2020, a new Detroit coffee shop by the name of Gathering Coffee Co. is nonetheless hoping to bring people closer over great coffee in responsible and socially conscious ways.
The new shop, which had been coming together throughout 2019 and early 2020 before the COVID-19 pandemic precipitated some major design changes, is located in the Eightfold Collective building in Detroit's North End neighborhood.
The shop is owned and operated by Emily Steffen, who grew up in Michigan before gaining a range of professional coffee experience at Intelligentsia Coffee in Chicago. More recently, Steffen was working at the roastery of Ann Arbor's Stovetop Roasters, then as director of coffee education for Bay City-based Populace Coffee.
"When we were finally ready, COVID hit and we were sort of stuck," Steffen told Daily Coffee News. "But once we were allowed to open and serve customers, there was no hesitation, we opened immediately."
The shop has been running with a range of safety protocols and physical features, including floor stickers for distancing with QR codes that pull up the bar menu. Said Steffen, "We're also getting ready to install a walk-up window where customers can order outside."
Inside the cafe, a high ceiling with exposed hardwood contrasts the brick support beams and the original cement floor. The rounded coffee bar faces the doorway to meet customers.
"My biggest design challenge was the coffee bar," said Steffen, who contracted Detroit-based outfit Virtuoso Design + Build for the centerpiece. "I wanted it to have a raw, transparent, natural aspect to it, and for the entire cafe to have that feel and to have it be welcoming."
On one side of the bar is a pastry case serving treats from Detroit purveyor Rose's Fine Food. Adjacent is a La Marzocco GB5 espresso machine assisted by a Mahlkönig Peak grinder.
Keeping in touch with old friends, Steffen uses Populace Coffee Roasters as the staple espresso offering, while pourover and batch brew coffees are coming from Stovetop.
"Our menu was designed for all coffee drinkers," said Steffen. "There are things for someone who is a coffee connoisseur or someone who has zero experience in coffee."
The only drink not available as a takeaway option is a "build your own latte," which Steffen said involves beakers with espresso, steamed milk, flavored syrup and tonic water served independently on a wooden board. Said Steffen, "Customers can play with how much milk they want to add to their espresso, or maybe create a coffee-tonic."
Another interesting feature of the shop is a public darkroom for film development.
"Anyone can come back here and develop any sort of film they want," said Steffen, an avid photographer. "We even have a cool deal where you can get a roll of film and a shot of espresso."
True to its name, Gathering aspires to bring people together in the shop, even if that requires some additional physical separation. Recently, the shop has organized poetry readings, yoga classes, and what she Steffen described as "Self Care Sunday."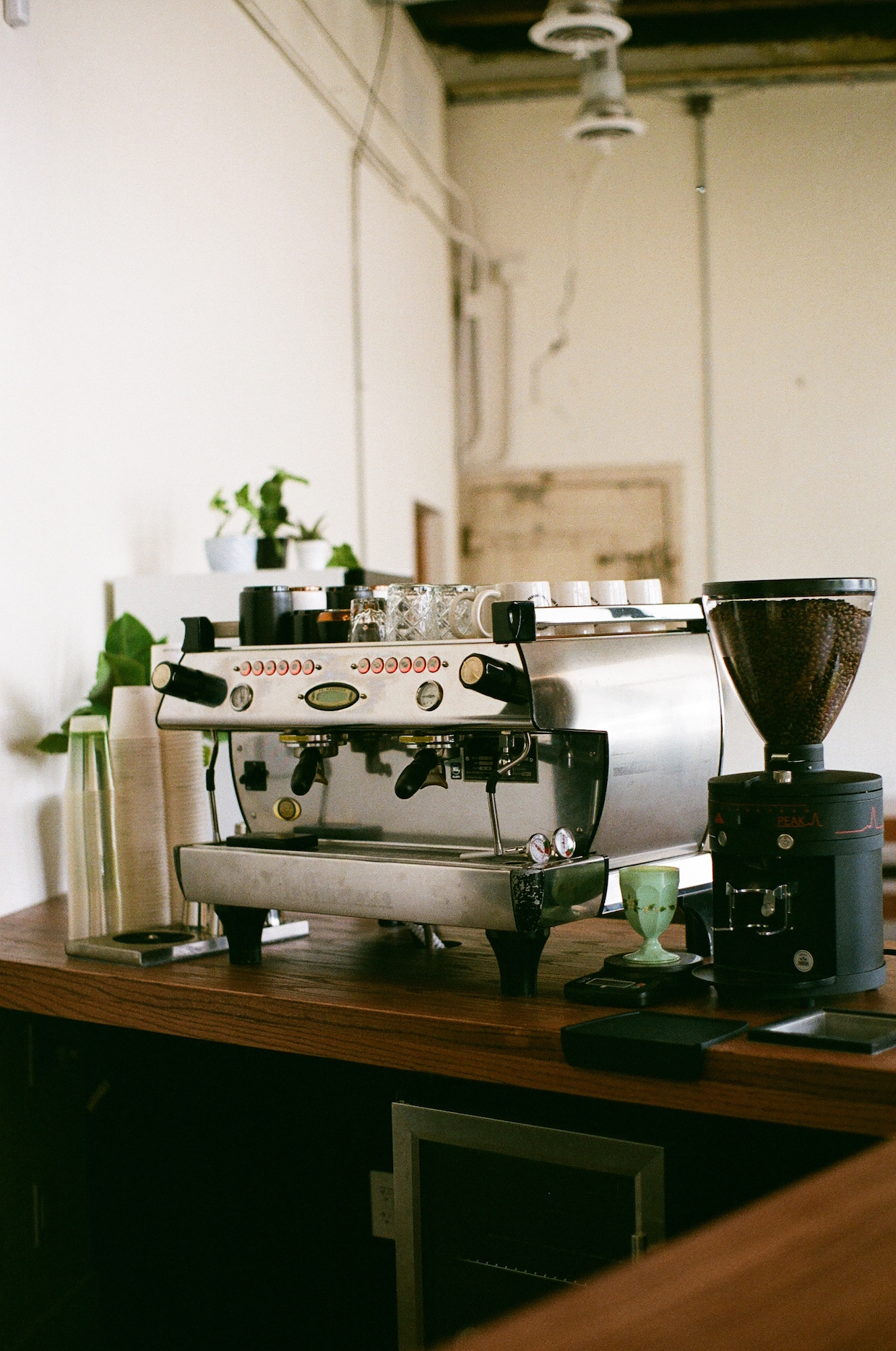 "The last Sunday of every month we're going to meet, respecting social distancing, and use it as a time to discuss mental and emotional health," said Steffen.
Gathering also plans to stream all of their events to social media for folks who cannot attend publicly.
Said Steffen, "My intention for the cafe is to be a place where we exchange ideas, build relationships, and feel respected."
Gathering Coffee Co. is located at 2831 E Grand Blvd. in Detroit. 
Craig Batory
Craig Batory is a writer, marketer and coffee professional working and living in Detroit.