A new pressurized storage system for roasted coffee and other goodies prone to staling called Stor — styled by the maker as STØR — has emerged from schoolteacher-helmed startup Precision Vessels.
Composed of a walnut base and stainless steel cylinder and lid, the Stor blocks all light and utilizes a patent-pending system for keeping contents sealed and pressurized with inert gas, allowing users to continually return their perishable items "to their 'never opened' state," after each use, according to the company.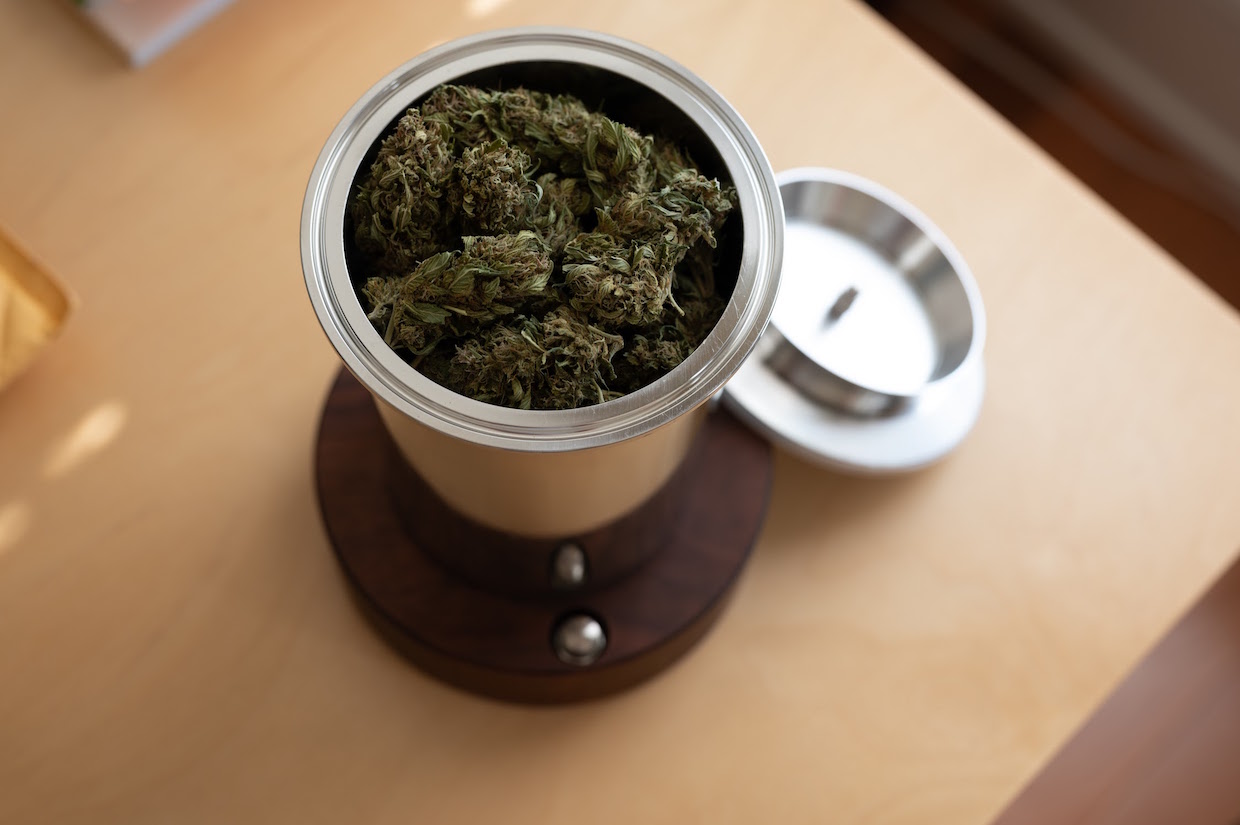 At eight inches tall and 6.5 inches wide, the Stor container holds up to roughly one pound of roasted coffee, and storage capacity can be increased through a modular design.
"Anyone who works in brewing or winemaking will recognize that Stor's design is based on industry-standard tri-clamp fittings," inventor and Precision Vessels Founder Jeff Castle told Daily Coffee News. "Which is to say, the volume of the vessel can be easily multiplied by adding tri-clamp spool segments purchased from your favorite supplier."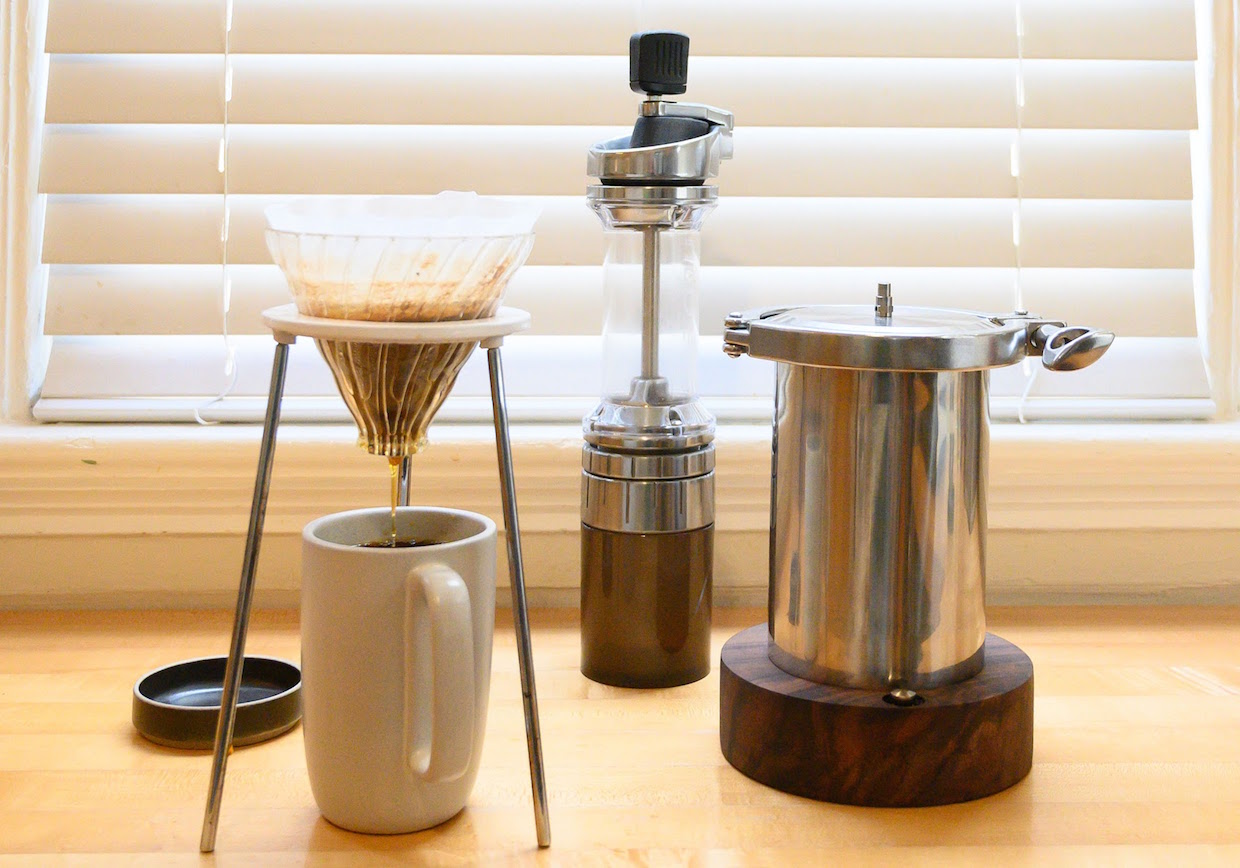 The system brings oxygen down to 2% and the atmosphere up to a maximum pressure of 15 psi in less than 30 seconds, according to the company. Users can supply their own nitrogen, argon or CO2, while the Stor comes with fittings compatible with commonly available SodaStream CO2 gas cylinders. Users can also opt for fittings compatible with commercial gas cylinders instead.
Castle, a public high school teacher and the one-man-show behind Precision Vessels, will teach two classes this year at Albany High School in the Bay Area city of Albany, California: Graphic Design, and Engineering and Design Principles. It will be his 19th year in education, but his first in guiding his own original product through manufacturing.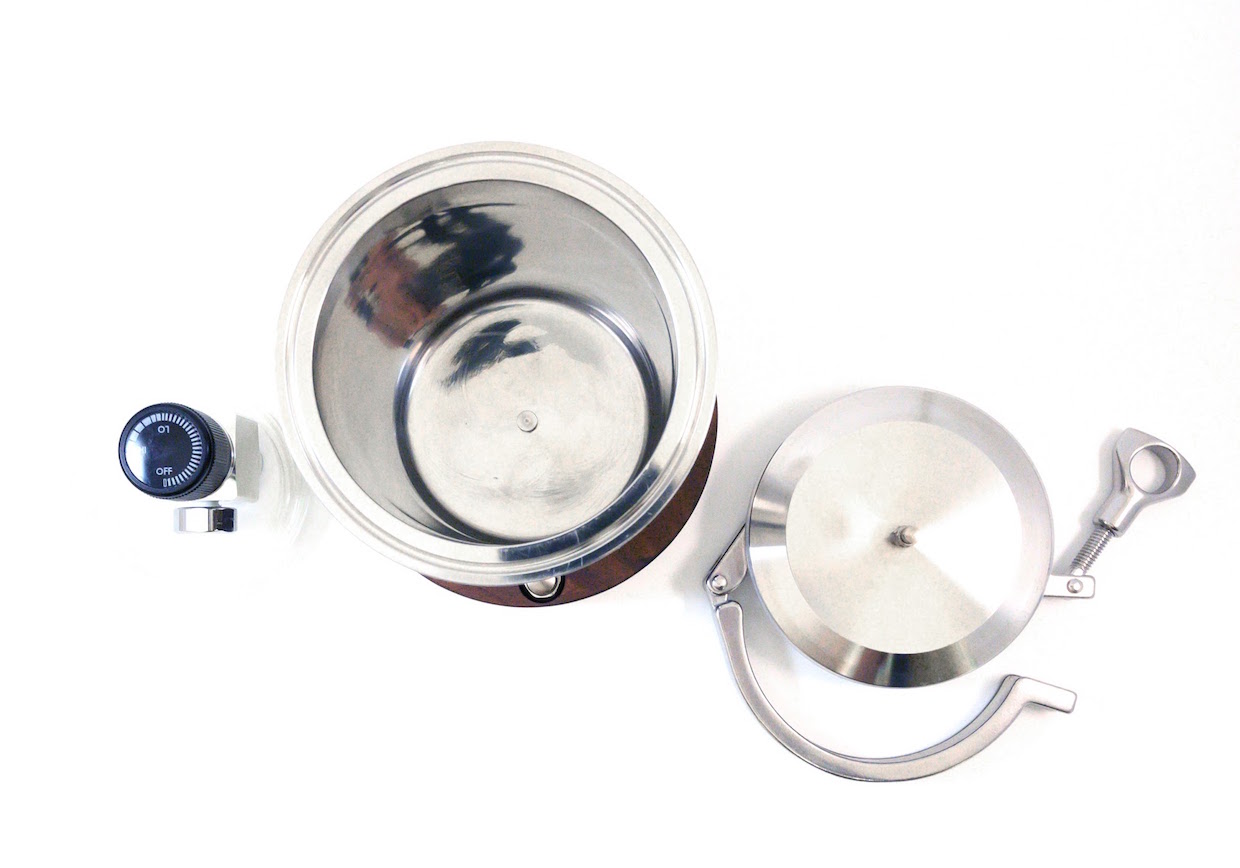 Having developed the Stor entirely on his own — from the concept to early prototypes, CAD models, custom parts and even the illustrations for the instruction manual and the patent application — Castle is now grateful to have connected with Doug and Barb Garrott of Orphan Espresso, who are now assisting with the manufacturing stage in Taiwan.
"In a world of 'they don't make things like they used to,' Orphan Espresso products stand out as proud exceptions," said Castle. "Barb and Doug have this great balance of pragmatism and fearlessness. They've become friends and mentors."
While Castle said he's kept costs down by using industry-standard tri-clamp fittings, other custom parts — such as the hand-oiled walnut bases and an inlet pressure gauge for displaying how much gas is left in your SodaStream cylinder — were deemed essential.
"The details matter," said Castle. "All my prototype testers comment on how sturdy the device is — that it instills confidence."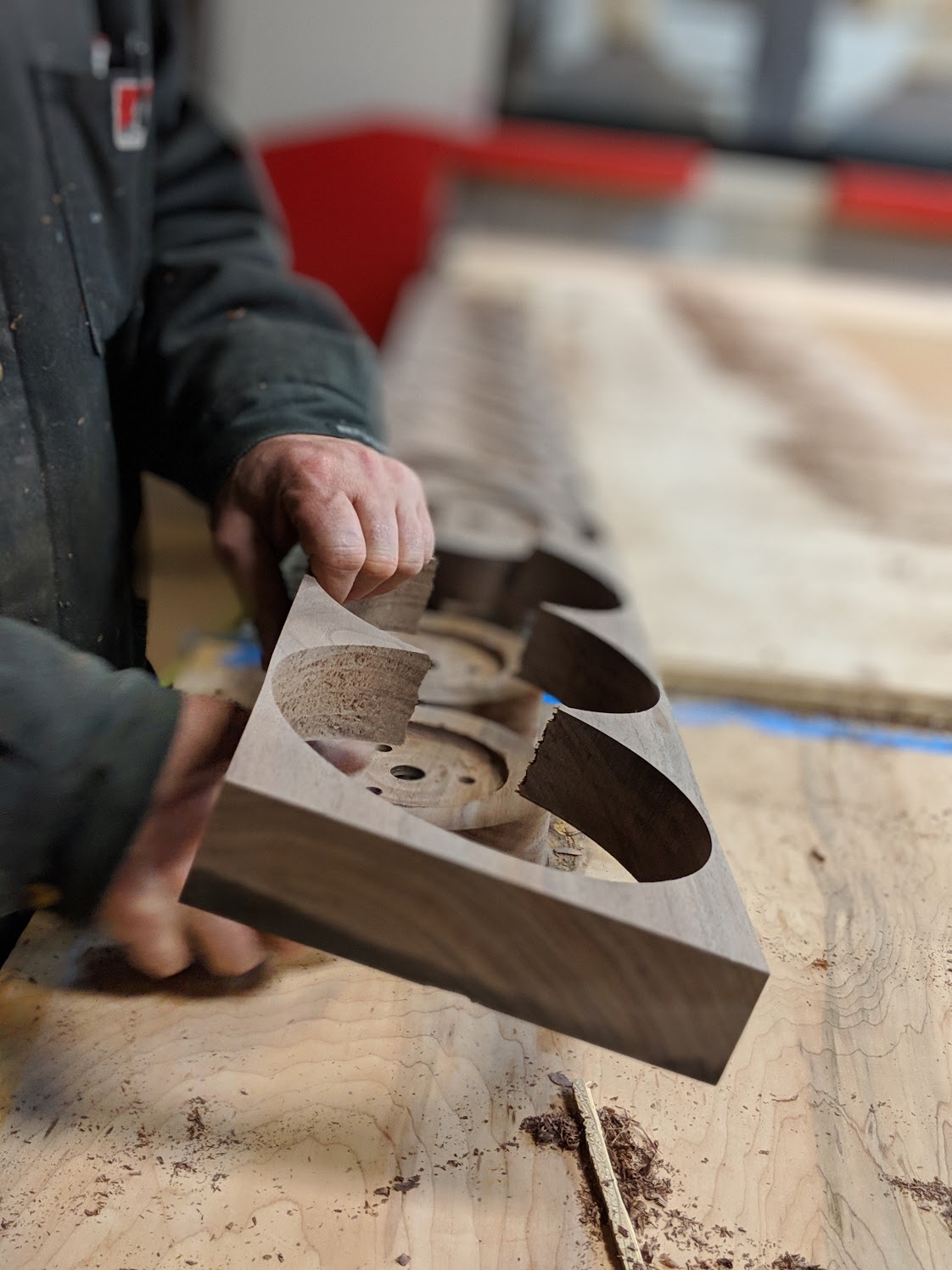 Pre-orders for the Stor are available now for $299 directly on the company's website, with an optional $20 upgraded lid with a circular flare on the surface that's easier to grip.
"This isn't some snake oil crowdfunding thing that is going to fizzle and disappear after I take everyone's money," said Castle. "There are functional prototypes out in the world that are very close to the final design. I have partners lined up. We're working on package design. Stor is happening. And until it does, anyone can request a full refund."
Howard Bryman
Howard Bryman is the associate editor of Daily Coffee News by Roast Magazine. He is based in Portland, Oregon.