A Rhode Island company that launched over the summer is forging the freshest possible connections between a family-owned coffee farm in Risaralda, Colombia, and coffee drinkers in the United States.
Newport-based Hoist and Crane Coffee has its processed green beans shipped by air via DHL directly from co-founder Ingrid Adolphs' family's estate in Risaralda to the Empire Tea & Coffee Rhode Island roasting facility, with the finished product reaching customers within weeks after the coffee cherry is plucked.
"The timeframe from the farm to our customers' hands can be as little as 12 days depending on when and how frequently our customers place orders," Adolphs told Daily Coffee News.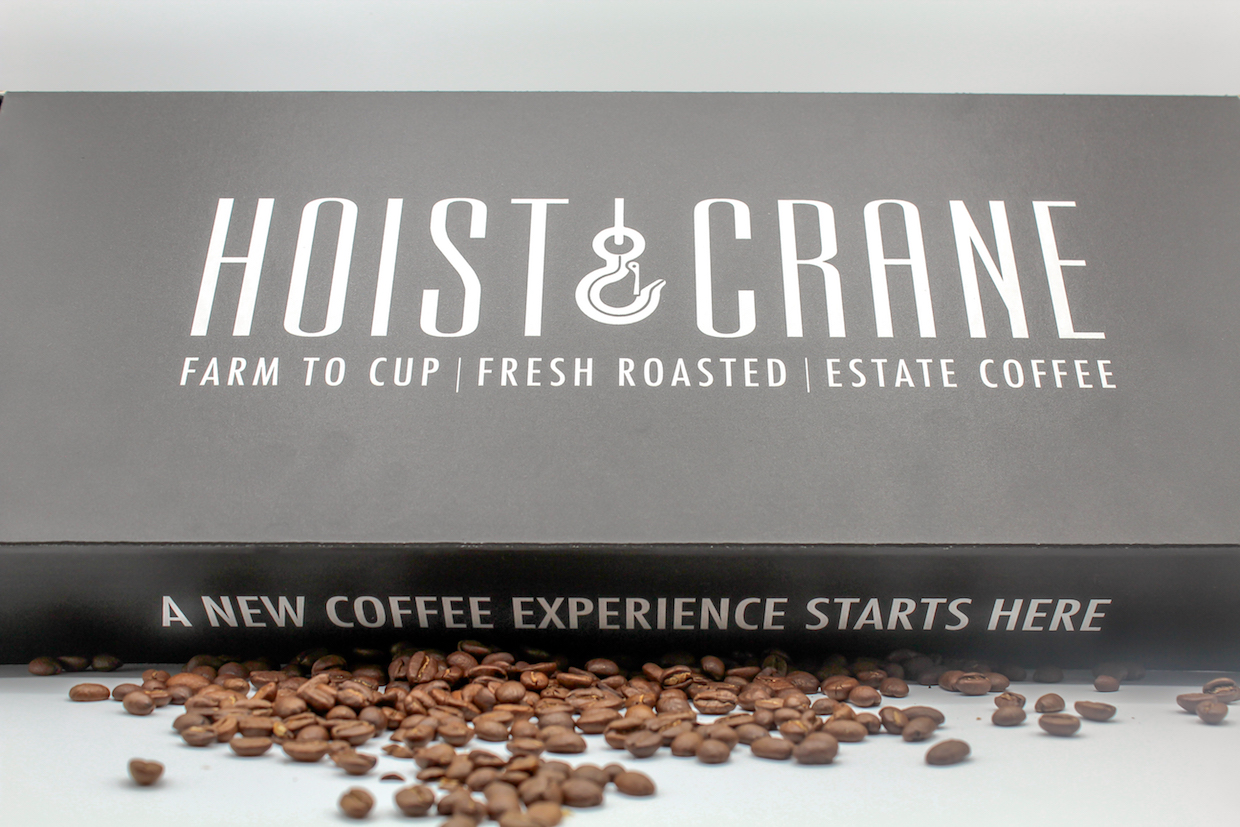 Beans are roasted in a Loring Merlin A15 Smart Roaster by CJ Barone, owner of Empire Tea & Coffee.
"He has been in the coffee business for over 15 years, and he is very well known in the local community," said Adolphs. "He and his head roaster, Tim Boughton, have been tremendously generous with their time and knowledge."
It was 45 years ago that Adolphs' uncle Carlos Adolphs set down roots in the Colombian coffee mecca of Manizales. There he quickly fell in love with the coffee culture of the region and bought Finca La Suiza. In 2000, his daughter, Ingrid Adolphs' cousin, married a man from another coffee-growing family that goes back three generations in the trade. The merged coffee families today amount to a legacy of 80 years and ownership of three coffee estates, Adolphs told DCN.
"La Suiza, Samaria and San Jose add up to about 60 acres of land where Tabi, Gesha, Wush Wush, Bourbon and Caturra plants grow, producing around six containers of premium grade excelso coffee for export a year," said Adolphs, who moved to the United States when she was 16.
After many years away, Adolphs returned to Colombia in 2018 with her husband, Hoist and Crane Co-Owner Evan Carbotti, to revisit her childhood home and meet family.
Said Adolphs, "We were introduced to the intricacies of producing coffee, and caught onto my family's contagious passion and love for the rituals of coffee."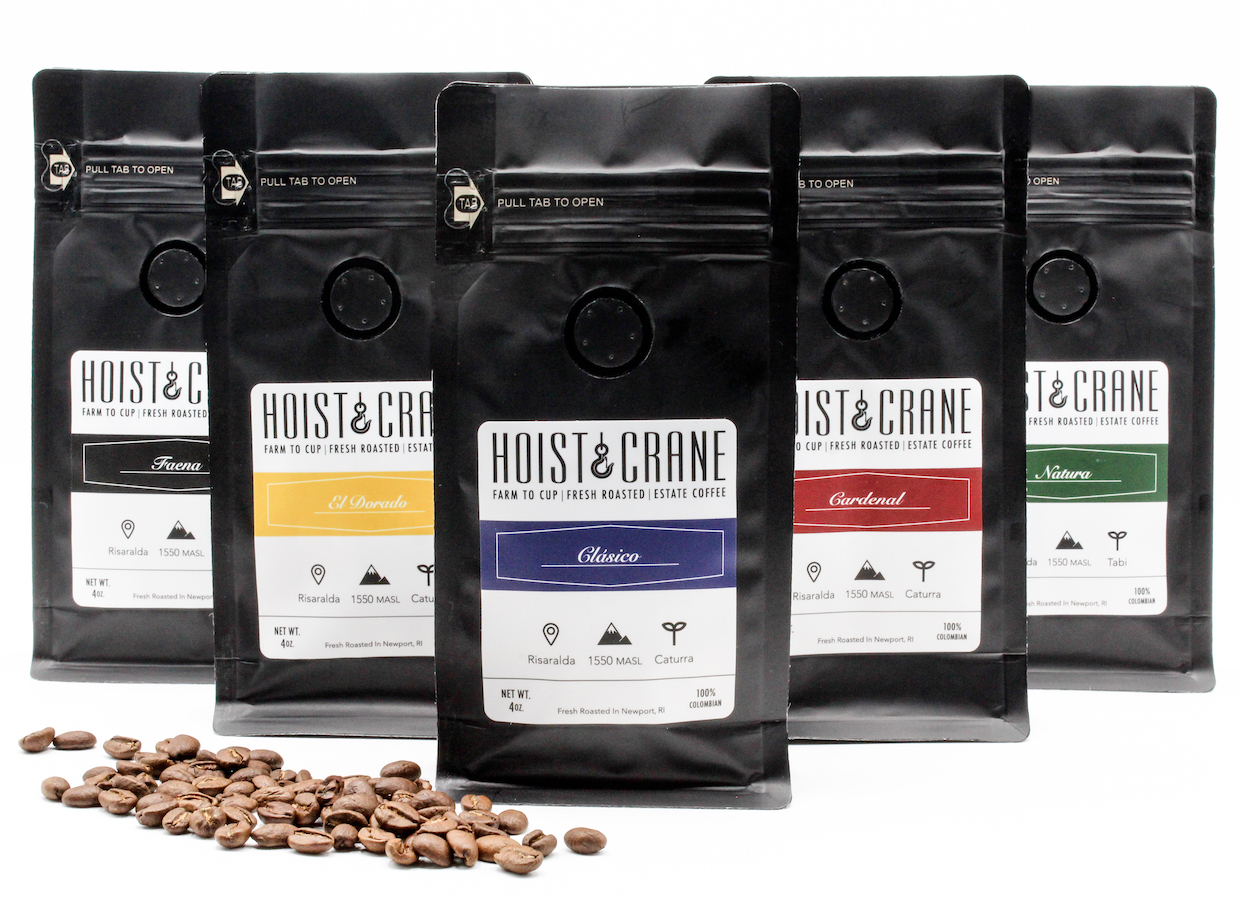 Today that passion shines through in tightly packaged, single-estate offerings direct for consumers. One current example is the limited-edition "Family Collection," which includes 4-ounce packages of coffees from Finca Samaria processed in five different ways: washed, yellow honey, red honey, black honey, and natural.
"Hoist and Crane was established on the idea of translating our own coffee experiences to our customers," said Adolphs. "It is all about discovery and excitement to learn and experiment. Exploring other farms and coffees is part of all that. The world of coffee offers ample space for growth and experimentation, and we are adventurous and excited."
Howard Bryman
Howard Bryman is the associate editor of Daily Coffee News by Roast Magazine. He is based in Portland, Oregon.