As the novel coronavirus pandemic grinds on, a high number of would-be cafe or break room coffee drinkers are attempting to recreate familiar coffee drinks at home. For anyone struggling with their coffee, technique, equipment issues or more, Intelligentsia Coffee has set up a hotline called Intelli Celly.
The customer service effort went live this past Spring as a phone or SMS hotline (see the phone number here) to which anyone can send any question about coffee and receive a prompt response from an actual human coffee professional.
Continuing to get a few inquiries every day, Intelli Celly was the brainchild of Intelligentsia Wholesale Educator Justin Lacher, Director of Brand and E-Commerce Britt Berg, and Brand Content and Community Manager Taylor Morabito.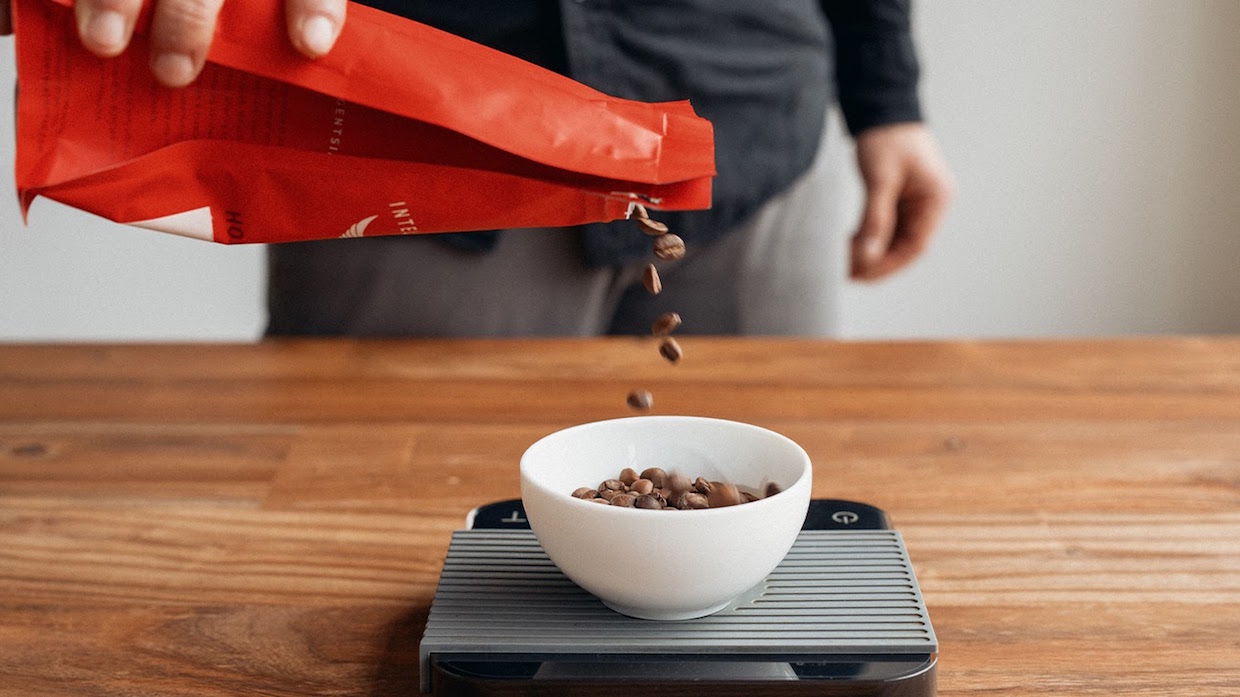 "When we had to close all of our coffee bar locations, we were looking for new ways to connect with our communities," Lacher told Daily Coffee News. "We launched another virtual program called Connecting Over Coffee, where I was hosting discussions with industry friends and inspiring folks on Instagram Live. People would tune in and ask a ton of fun and interesting questions, so we realized we needed to offer a resource for people full time."
Intelli Celly was not without precedent for the Chicago-based coffee company. Lacher recalled a dedicated landline phone that was previously positioned by the slow bar at Intelligentsia's Venice Beach, Los Angeles, location.
"We really wanted an actual comic book style red phone but couldn't find one so it was black," said Lacher. "We even had an email address and business cards printed under the name Simon Lowbar. I relayed this memory to Britt and Taylor, and we decided Intelli Celly was a no brainer."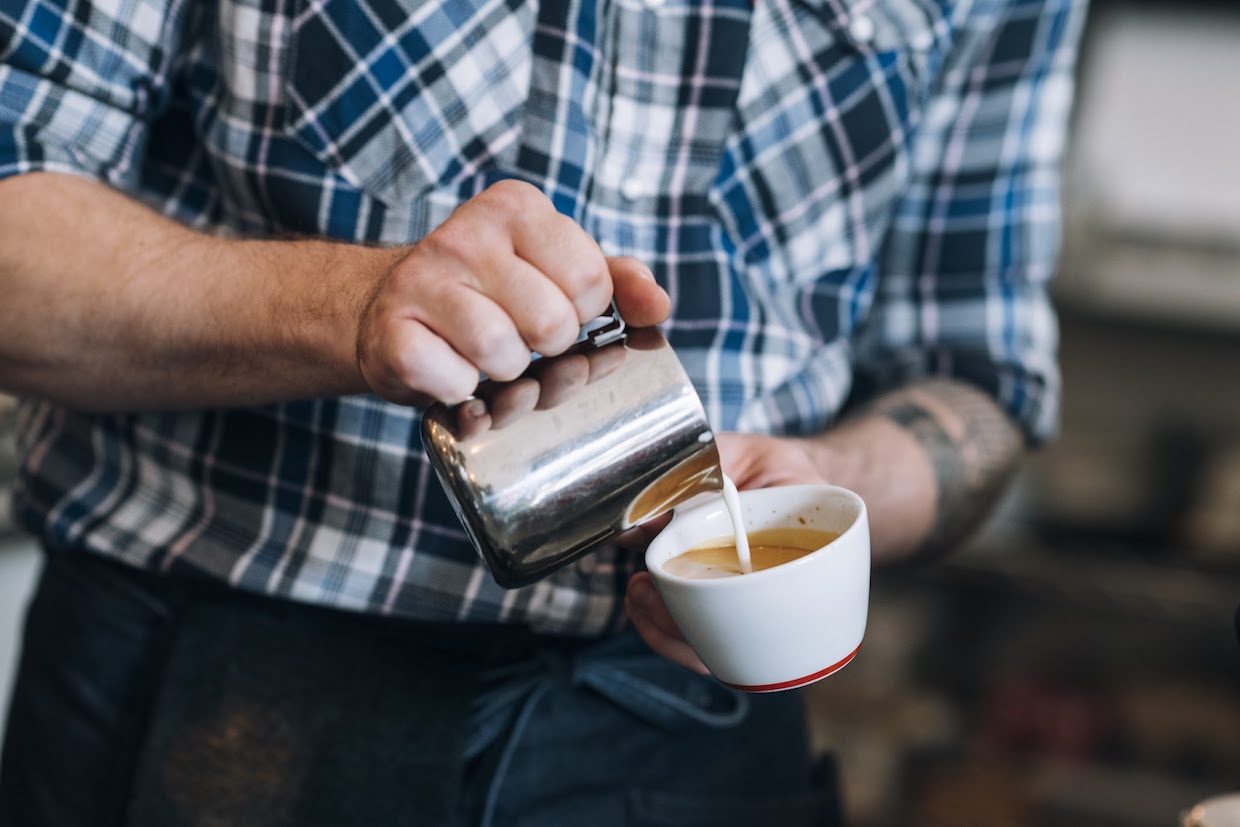 Lacher and Intelligentsia Wholesale Educator Jordan Chambers comprise the two-person team on the receiving end of Intelli Celly, and they leave no coffee drinker in the lurch. Lacher said he even once helped a caller while out hiking the Appalachian Trail.
"Topics range from general brewing tips to more specific technique questions. Some have even required video hangouts," Lacher told DCN. "Recently, I had an impromptu home machine milk steaming video class. I have never used a Breville machine, but we figured it out together and they ended up with some really silky milk foam texture."
With Lacher on the line, callers gain access to a coffee professional with more than two decades of experience, including the past 12 years with Intelligentsia. Since 2015 he has overseen coffee education programs for Intelligentsia wholesale partners across the country. Jordan Chambers has been in coffee for 14 years, according to Lacher. He owned his own cafe prior to joining Intelligentsia in 2014.
"Jordan has an incredible ability to insert himself and connect with anyone who needs coffee help," said Lacher. "He is the Meryl Streep of barista training."
The hotline is currently live during business hours Monday through Friday, while after-hours calls are fielded the next day. With cafes gradually reopening and Lacher's travel schedule picking back up, he said some more team members may be joining in as operators in order to keep the hotline going.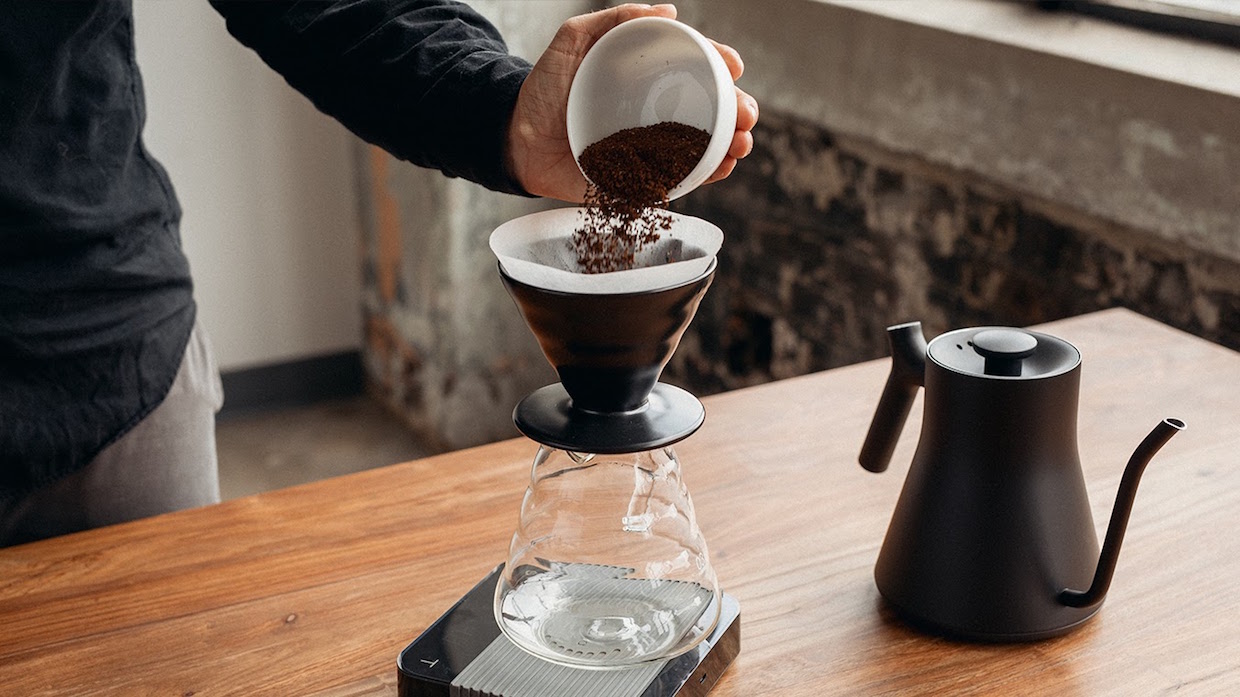 "As long as people keep using it we will be there to help," said Lacher. "Intelligentsia has always been about making coffee an agent of change and helping people drink better coffee. Our pioneering sourcing work, advanced barista training, and coffeebar innovation have heavily influenced the specialty coffee industry. Intelli Celly is simply a resource and extension of that philosophy. I'm sure there are folks I am helping who don't have a bag of our coffee in their cabinet and that is totally fine."
Intelligentsia celebrates its 25th anniversary this October with special drink offerings at its cafes and old favorite products on sale at its website. Later this Fall, Lacher said the company will unveil a line of ready-to-drink coffee beverages.
More immediately, to do its part in supporting diversity and inclusivity in the specialty coffee workforce, Intelli is providing 250 hours of free barista training to people from underserved communities, in hopes of creating new career opportunities.
"The current times have been enlightening and we have spent a lot of time reflecting on what we can do better," said Lacher. "These are completely free, in-person or virtual classes for any marginalized people, taught by our LGBTQ + BIPOC team members."
Howard Bryman
Howard Bryman is the associate editor of Daily Coffee News by Roast Magazine. He is based in Portland, Oregon.