With an affinity for one of the biggest dog breeds on earth, the owners of Dane Coffee Roasters have been building a loyal following for their small San Diego coffee business over the past six years.
The roasting outfit created by Brielle and Scott Clark officially opened its retail roastery cafe in the Grossmont Center mall in La Mesa in August, offering mall-goers a fiercely independent alternative to some nearby international chains.
"There's Starbucks and Panera right around the corner," Brielle Clark told DCN. "If people are looking for that sort of thing then they go and get that… We're offering something totally different. I don't look at it as a competition; it's just a different experience."
Brielle Clark developed her love of all things coffee over the course of 13 years of working as a barista, most notably at North Park's Caffé Calabria, where her desire to begin roasting was cemented.
Said Brielle Clark, "I learned a ton just about all the different aspects of the business."
Mostly self-taught as a roaster through years of batches in her kitchen for in-person sales and some wholesale collaborations, Clark now operates a Toper shop roaster inside the Dane Coffee Roasters space that was scheduled to open this Spring but was delayed due to the COVID-19 pandemic. Clark also had to adapt her original vision of a more speakeasy-like design in order to work within the mall space and catch the attention of its shoppers.
The new shop maintains the reclaimed wood paneling on the back wall that was leftover from the previous tenant. Its bar and bistro tables feature custom-fabricated marble tops. Gold trim throughout echoes that of the roasting machine, and a record player's spins LPs from its perch behind the bar.
"When it's safe to have more guests inside, we're going to have more comfortable chairs," said Clark. "I also want to have records hanging on the walls and have an area where customers can look through records, sit, relax, talk about music [or] whatever they want."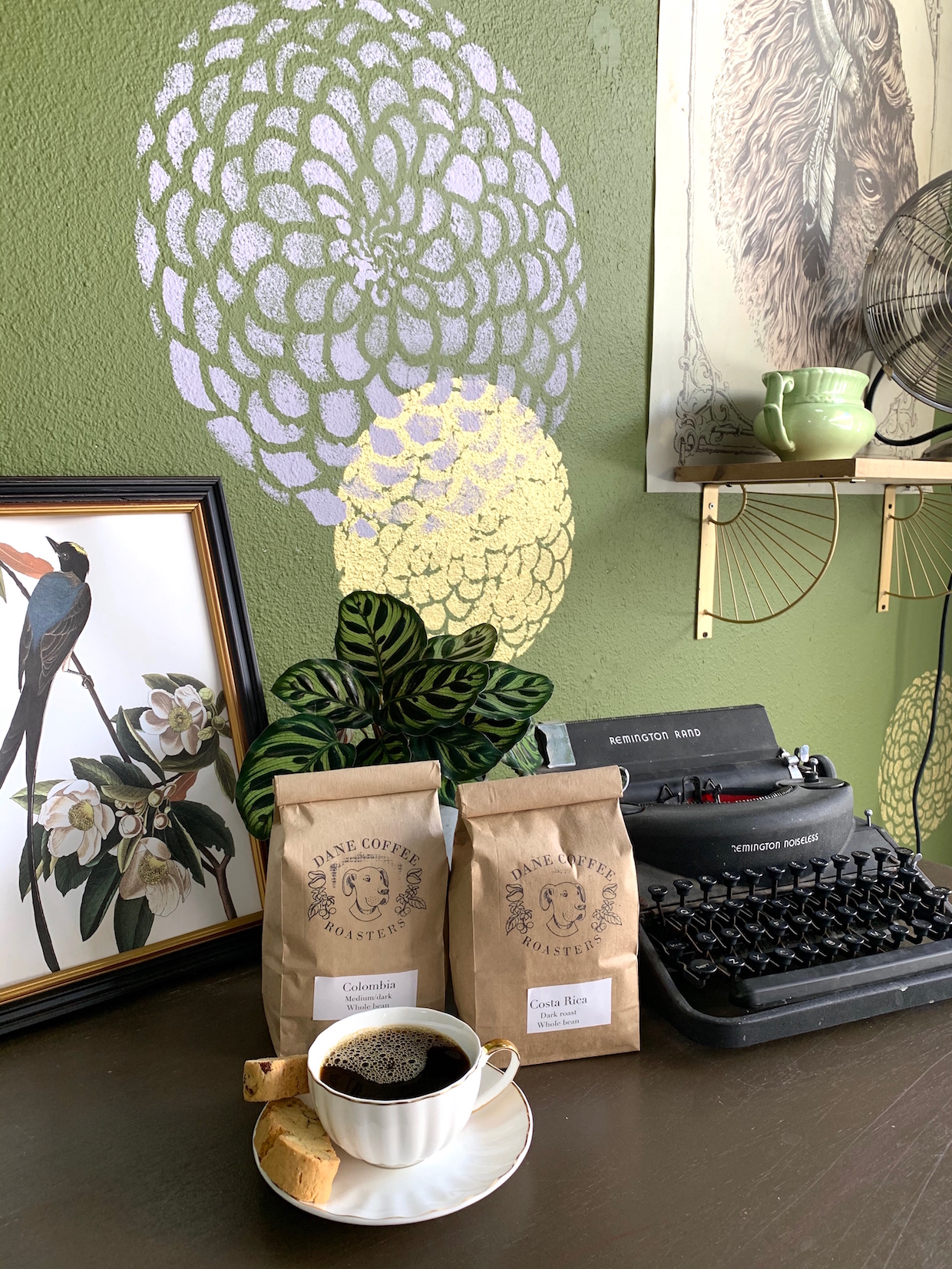 Dane Coffee currently sources its green coffees from Denver-based Cape Horn Coffees for a list of roasted offerings that typically includes four or five single-origin coffees along with a drip blend. The cafe is currently serving pourovers, batch brew and cold brew drinks, including mocktails and specialty drinks such as the Orange Blossom Cold Brew, and the Hint of Mint Cold Brew. Espresso drinks will be added to the menu upon the arrival of a single-group Quick Mill Lucca M58 espresso machine.
As it moves on from the milestone of finally opening a cafe, Clark suggested Dane will continue at the measured pace that has allowed it to obtain small but sustained success thus far.
"I want to keep everything old school right now," Clark said. "Dane has been several years in the making and I just want to bring my coffee and my community together."
Dane Coffee Roasters is now open at 5500 Grossmont Center Dr, Ste 165, in La Mesa, California. 
Craig Batory
Craig Batory is a writer, marketer and coffee professional working and living in Detroit.