Soaring quality is the goal at Skytop Coffee in Manlius, New York, which overcame challenges of pandemic proportions to open its doors this past Spring.
Founders Serena and Aaron Lerner, who started selling beans and drinks at farmers markets and other events in 2018, cut the ribbon in May for the open-concept cafe southeast of Syracuse that offers its customers uninterrupted lines of sight through all phases of production.
The modern interior is bathed in natural light that bounces off oversize white subway tiles on the wall behind the bar topped in pressed concrete and fronted with illustrative botanical tiles from Italy.
The shop's streamlined design continues with a stainless steel back counter and painted concrete floor, contrasted by a pop of red from banquet seating along the opposite wall and white, cloud-like swirls of material shaping the overhead lighting.
"One of our favorite details of the space is the suspended wooden structure over the bar," Serena Lerner told Daily Coffee News. "Everyone has their own ideas as to what it resembles. Some say the frame of a ship's hull, a dissected biplane wing, or the bones of a whale."
Skytop's team includes head roaster Eli Swick, who is currently taking sensory classes to prepare for Q Grader exams. Aaron Lerner is a licensed Q Grader and a judge at the Alliance for Coffee Excellence's Cup of Excellence green coffee competitions.
Serena Lerner, meanwhile, is an SCA Level II Barista and brings more than 20 years of hospitality sales and marketing experience to her roles overseeing day-to-day operations and directing Skytop's marketing and branding.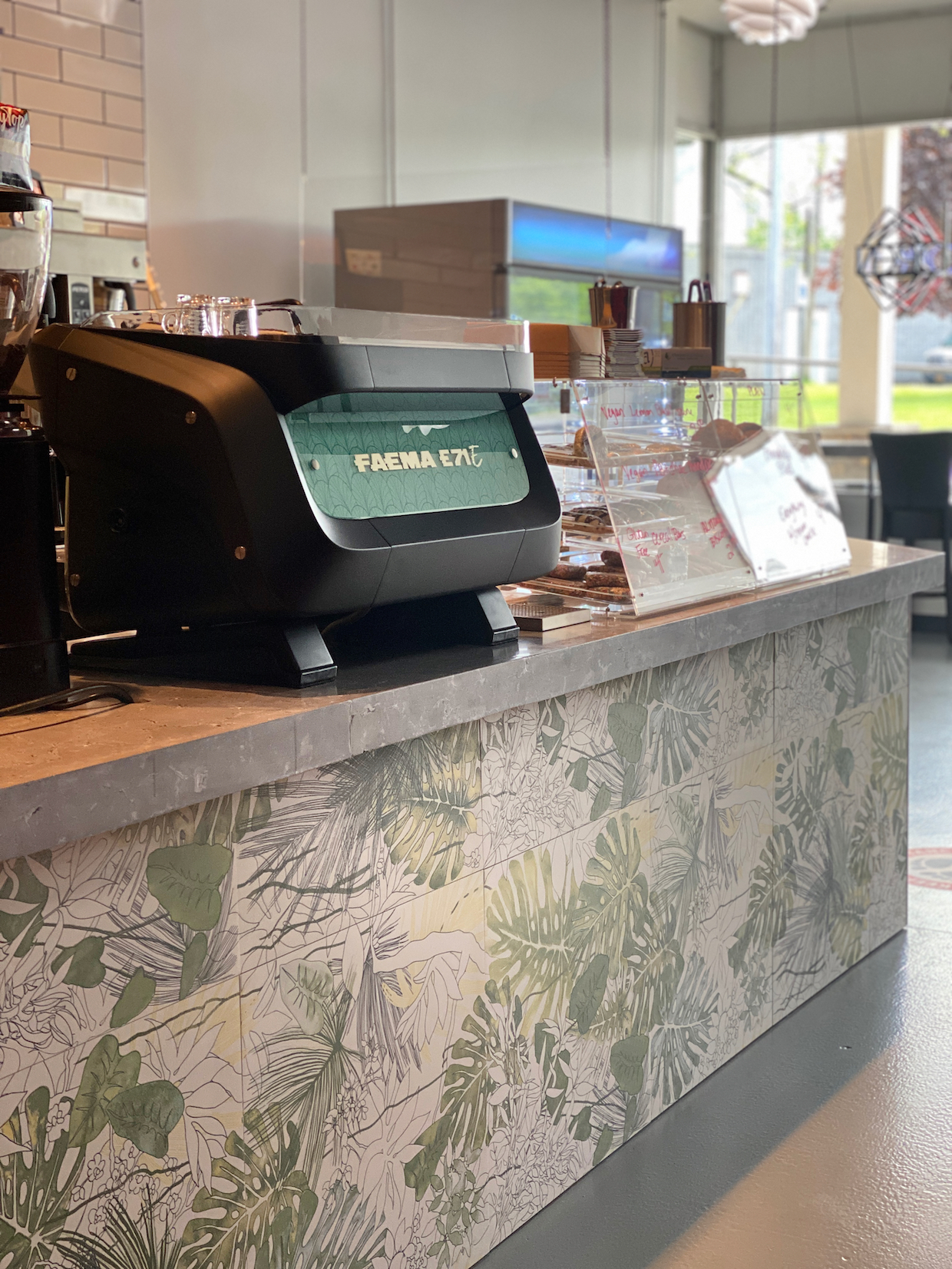 Coffee roasted on site in a new Probat P12 machine then moves through a Faema E71e 2-group espresso machine paired with Faema Groundbreaker and Ceado E37T grinders.
Lerner told DCN that positive feedback on its roasts from Coffee Review was a motivating factor in moving forward with plans for a brick-and-mortar cafe.
"Our scores were coming back in the 90s, all while holding to our 'organic coffee only' ethos," said Lerner. "Near the end of 2019 we were selected as one of the top eight new roasters in North America by Coffee Review. This was a huge catalyst for us to find a permanent location for our cafe and roastery."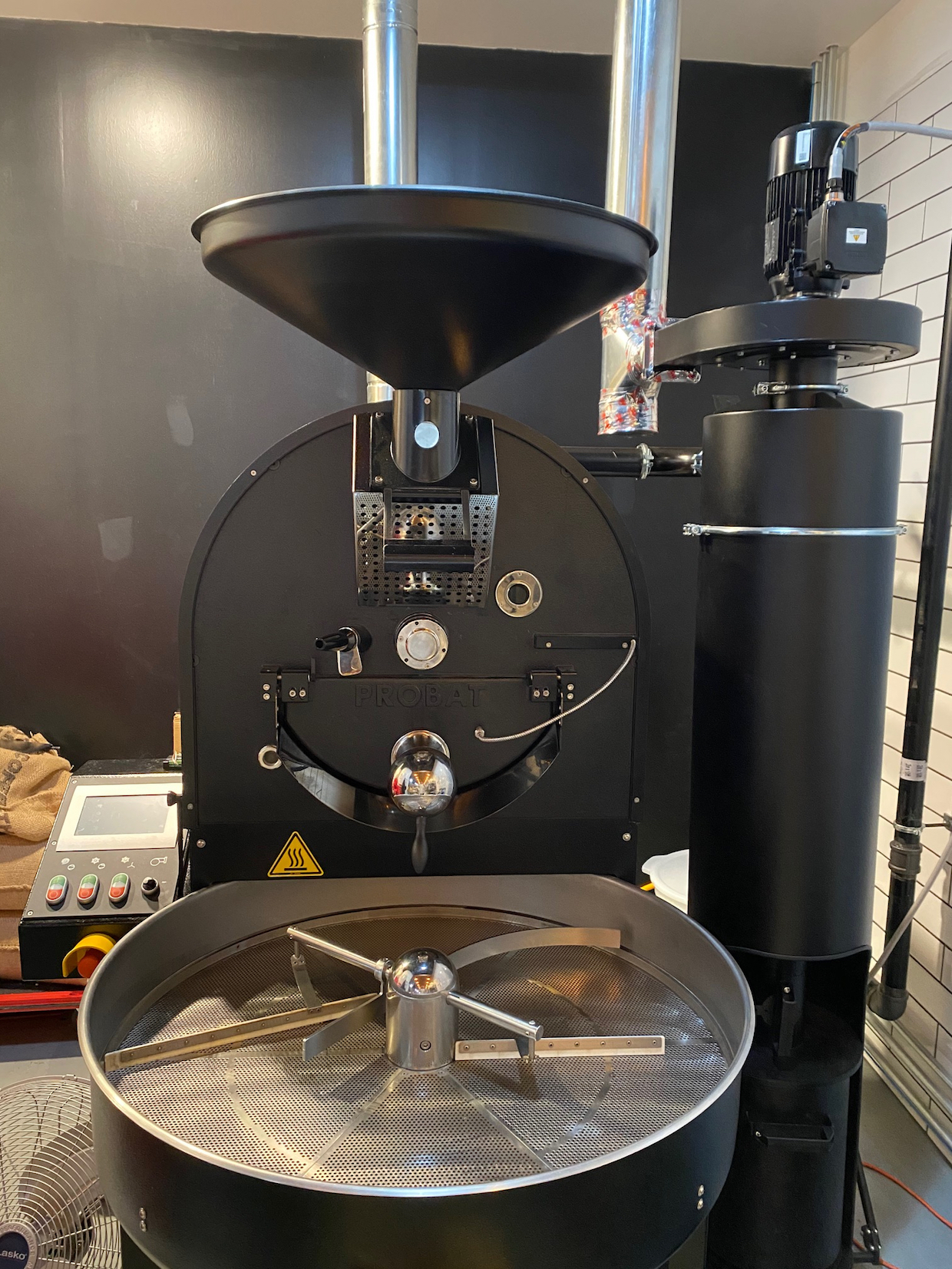 The shop's elevated "farm to fork" food program is run by head chef Mitch Malbouf, a recent graduate of Rhode Island's Johnson and Wales culinary school. As a certified organic coffee roastery, the company's passion for organics extends to its kitchen. Skytop has been working with Regional Access, a local ingredient supplier that has specialized in providing New York-grown organic foods for nearly 30 years.
Said Lerner, "As COVID restrictions lift in the future, we will be expanding our food offerings to include a seasonal tasting menu and special events that highlight organic foods from local farms and artisan producers."
Currently the shop is open for takeout and outdoor seating while the company is also engaging in a limited amount of wholesale roasting. For the latter, Skytop seeks to partner with like-minded businesses that demonstrate strong commitments to sustainability, including mitigating the environmental impact of COVID-19.
Lerner noted that one of the unfortunate side effects of the pandemic has been the amount of new waste generated by shops forced to switch to takeout-only and/or delivery models.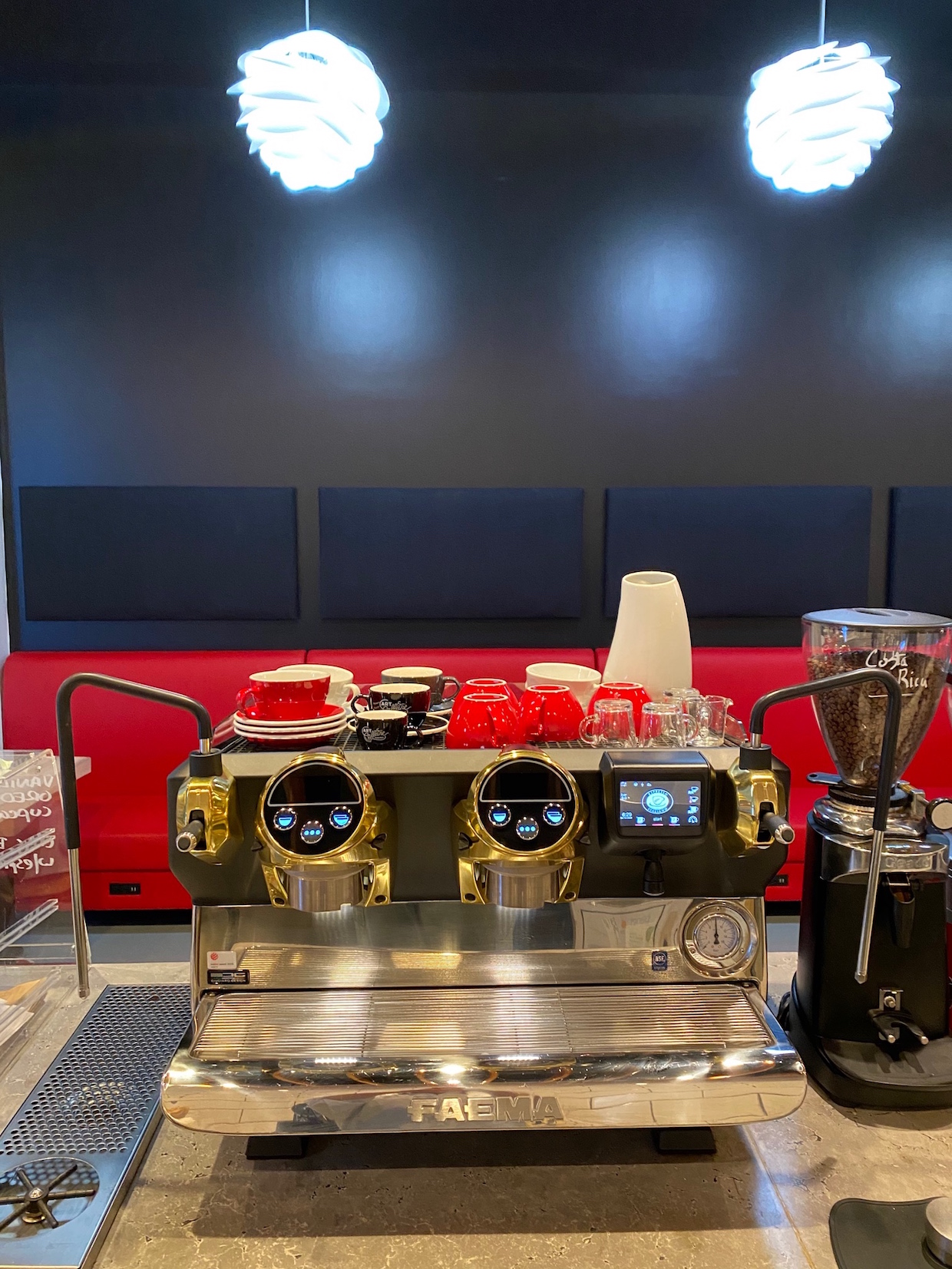 "Being environmentally conscious has always been in our plan, even before COVID, but we see the importance of it now more than ever," said Lerner. "From a sustainability standpoint, we have been using biodegradable and compostable take away items 100% since we started the company in 2018. This includes using eco-friendly compostable gloves for service. We swap out our gloves after every transaction and we couldn't imagine the sheer amount of nitriles that we would add to the already overloaded environment had we not been conscious of this piece."
Skytop Coffee (styled by the company as "SkyTop Coffee" is now open now at 119 W. Seneca St. (Route 173) in Manlius.
Howard Bryman
Howard Bryman is the associate editor of Daily Coffee News by Roast Magazine. He is based in Portland, Oregon.