With the official grand opening of its Clawson, Michigan, roastery cafe coinciding with the spooky Blue-moon Halloween weekend, Sabbath Coffee Roasters got to work offering guests fresh cups served to go.
Sabbath Co-founder Trevor Graham told Daily Coffee News the the Southeast Michigan company hopes its coffee will not only provide something delicious, but will also be part of a critical intermission in the nonstop flurry of daily concerns.
"There's something ceremonial about it," Graham told DCN. "There's a pause and respite found in a cup of coffee."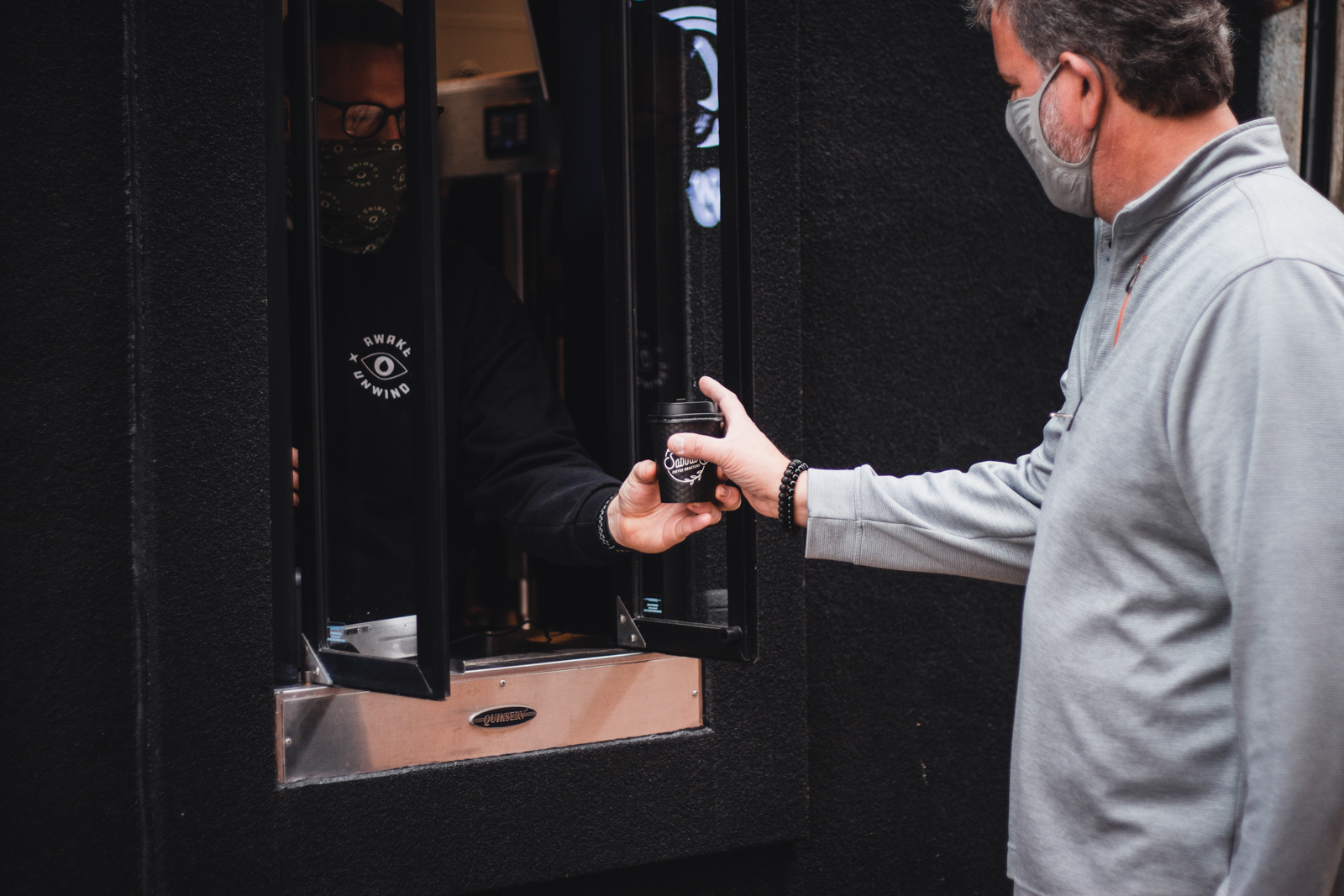 With COVID-19-related restrictions fluctuating almost daily, the indoor seating plan for Sabbath has not yet been pinned down, though a standing-height counter lines one window and another high-seated counter is being built for the green wall. Heated outdoor seating in the alleyway featuring a walk-up window is also in the works.
Through a separate street-facing window, customers can enjoy the sense of freshness coming from a wall of greenery on one side of the the 800-square-foot retail space.
The back wall is wrapped in wallpaper featuring a stylized coffee plant. The design adds liveliness and charm to the space illuminated by large globe pendant lights, and is a signature pattern that also carries over to the company's whole bean retail packaging, designed by Sabbath Co-Founder Miranda Graham, who is also a professional graphic designer.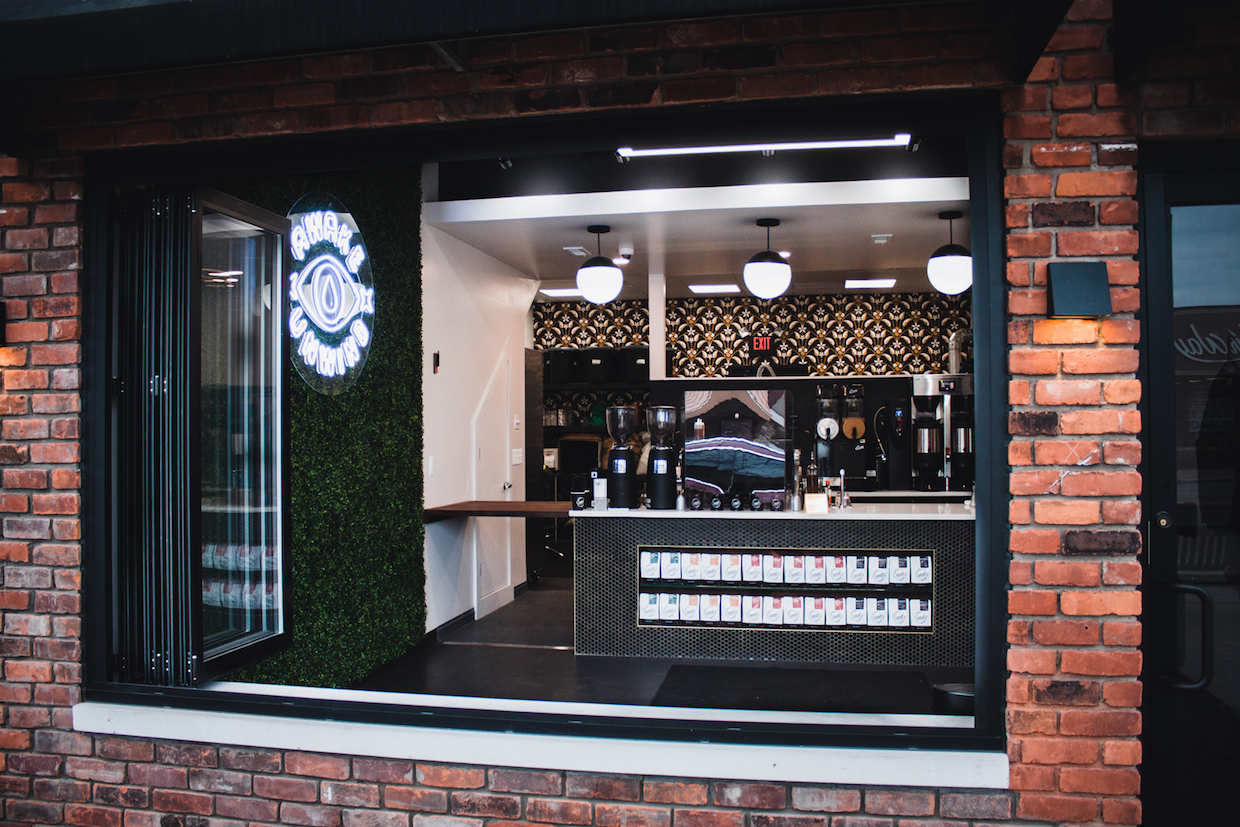 "We wanted to go for something a little more modern," Miranda Graham told DCN. "Our shop having a to-go window, we wanted to have something sleek and look kind of speedy — just get-in, get-out. A lot of our inspiration comes from the art deco era."
Small hexagonal tiles adorn the front of the counter, where Sabbath serves brews from a Curtis G4 Gold Cup brewer outfitted with UFO sprayheads, programmed by Trevor Graham to simulate his manual pourover style. A Slayer Espresso machine paired with Compak grinders turns out shots for traditional espresso drinks, as well as for fun items like sweetened coffee and oat milk slushies.
Behind the retail area is Sabbath's production roastery, where a 12-kilo Datgen roaster that was made in Turkey and modified by Usonian Systems kicks out fresh roasts.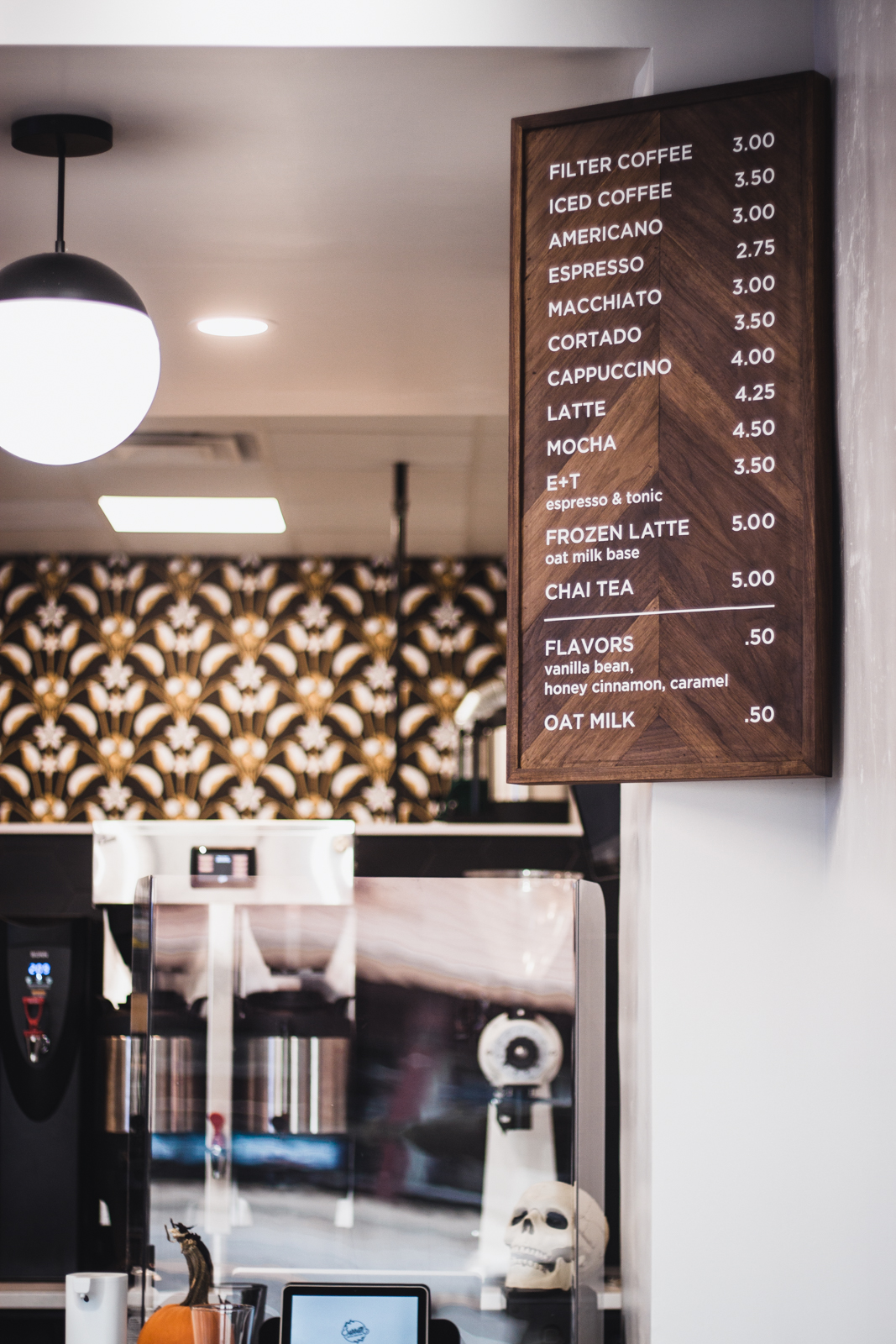 As the company builds its wholesale business from the roastery, Trevor Graham said part of the long-term vision may be another Sabbath location with a full kitchen and a chef-designed menu.
Said Graham, "Our lifelong dream is to provide the whole aspect of hospitality as food and beverage, because we love food as well."
Sabbath Coffee Roasters is located at 24 E. 14 Mile Rd. Clawson, Michigan
Howard Bryman
Howard Bryman is the associate editor of Daily Coffee News by Roast Magazine. He is based in Portland, Oregon.