Offering a time-honored pairing of two of life's most splendid stimulants, Onikah Asamoa-Caesar has opened Fulton Street Books & Coffee in Tulsa, Oklahoma. 
After serving as a policy advisor for former Senator Mike Johnston in Colorado, Onikah Asamoa-Caesar has been active in community-building since relocating to Tulsa in 2016. The bookstore cafe builds upon that spirit, promoting civil engagement, intergenerational literacy and a welcome place for people of all colors. 
"My goal with the bookstore and the cafe is to be able to tell the stories, narrative[s] and lived experiences of people of color and marginalized communities," Asamoa-Caesar recently told DCN. "Coffee is grown by people of color. I want to feature black and brown roasters and share their story."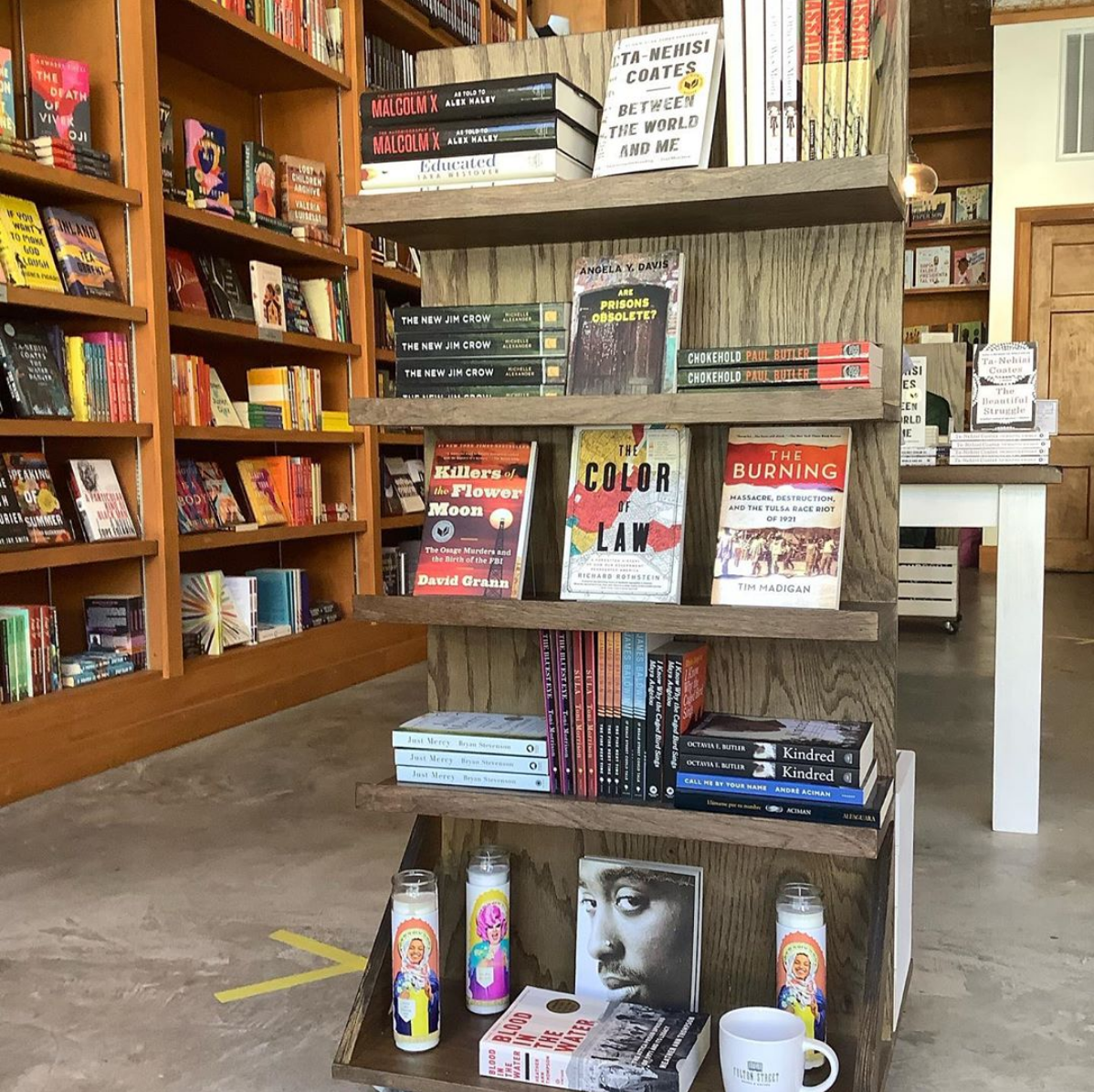 The history buff and experienced educator leased a 1,600 square foot building featuring two retail spaces just south of North Tulsa's Cheyenne Park neighborhood. The bookstore side opened in July, and the cafe came two months later.
Asamoa-Caesar worked with Tulsa's Topeca Coffee Roasters for the staple espresso blend, equipment and training. The shop will also offer a rotation of coffees from featured roasters for batch brew and pourovers. Currently, roasts from fellow Black-owned business Red Bay Coffee Roasters out of Oakland, California, are being served.
Customers can find traditional espresso-based drinks on the menu, as well as specialty drinks that might not otherwise be found in the region.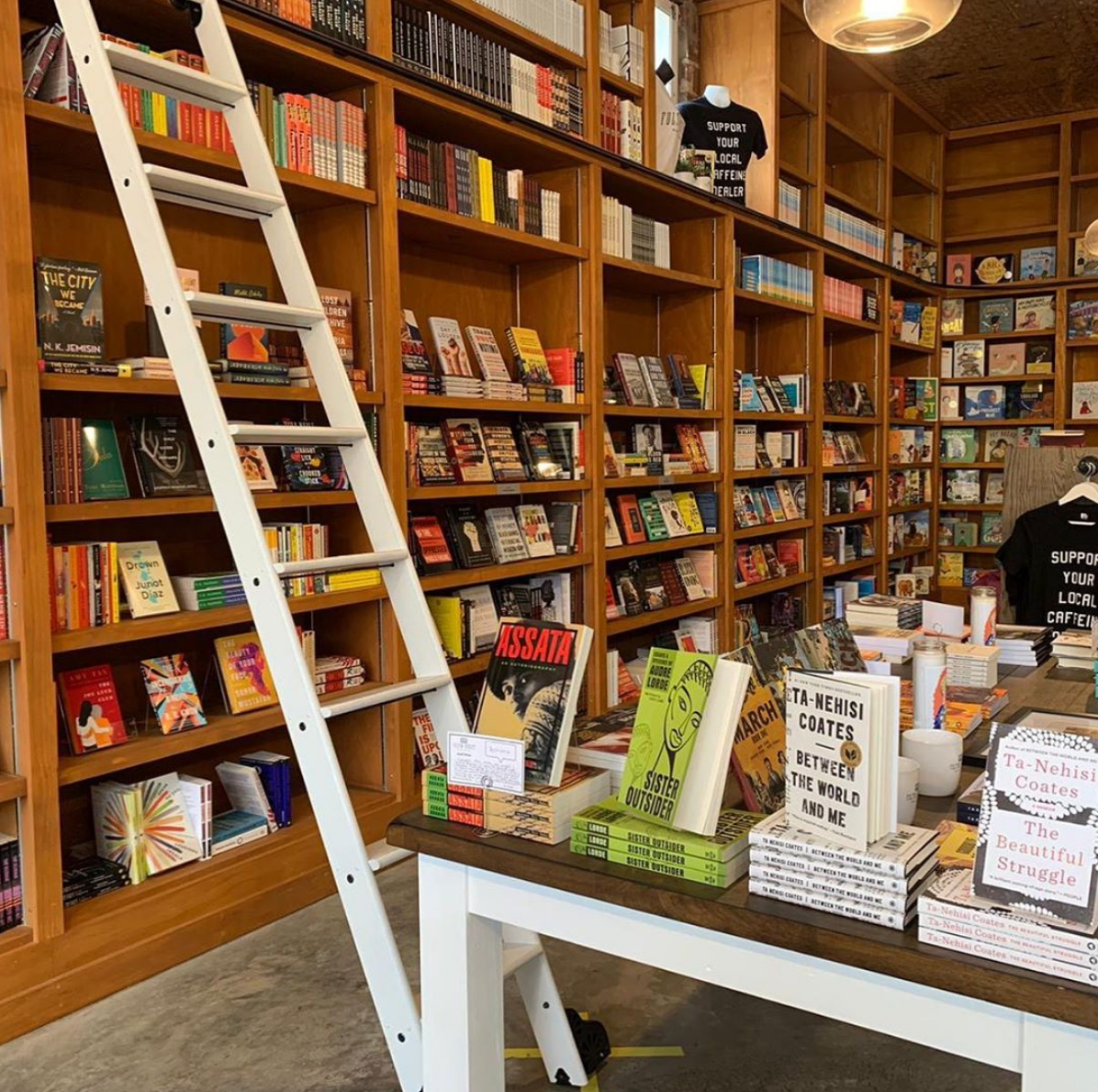 "I asked myself, 'What do cafes around here not serve?' Being from Southern California, I already had some ideas. We created an Ube Milk Tea and Iced Ube Latte," said Asamoa-Caesar. "They're actually some of our most popular drinks."
Customers can also expect to find unique add-ons like golden turmeric milk and house-made seasonal syrups. There is an extensive tea menu with offerings provided by Adagio Teas. 
With the bookstore and cafe divided by a wall and a single doorway, customers can enter on either side during business hours and are free to browse the bookstore.
"I didn't design the space with the intention of steering customers through it," Asamoa-Caesar said of the coffee shop. "Customers come in and discover the space on their own. And almost always customers visit both sides."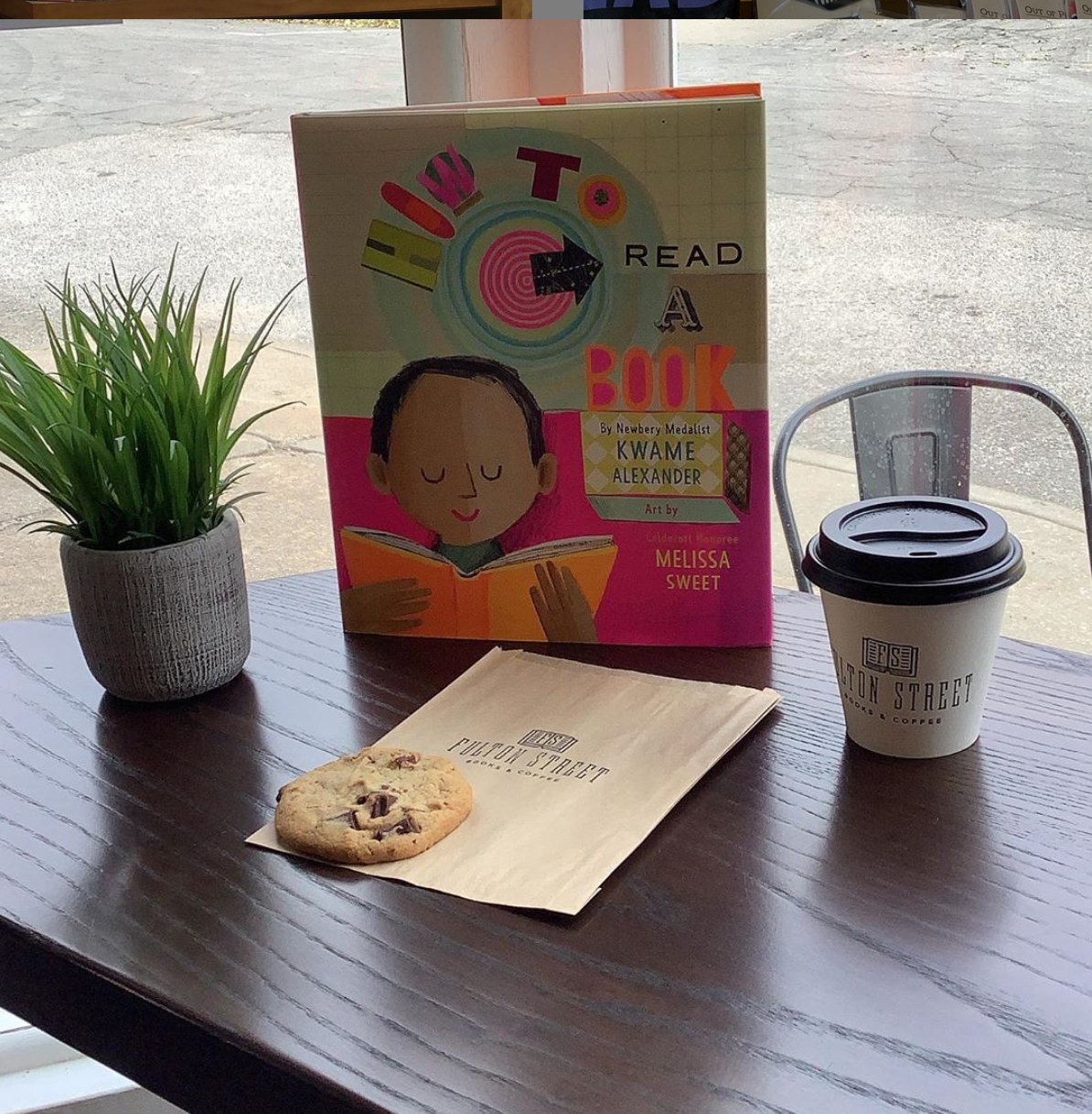 At the time this article was written, indoor seating was not made available due to COVID-19 safety precautions, but the shop does have chairs and tables outside.
The bookstore is stacked floor to ceiling with literature, with a particular focus on works by Black authors and others from marginalized communities. Fulton hasn't been able to host any in-person events yet, but Asamoa-Caesar has created some socially distant paths for community engagement and education. 
One program she created is called the "Ally Box," which involves a small curated collection of reading on racism and activism, plus access to an online hub for additional learning and community discussion. 
There's a "Syllabus" program, which Asamoa-Caesar described as a kind of "history course grounded in text, music, cinema and poetry — a whole-brained adult way of learning."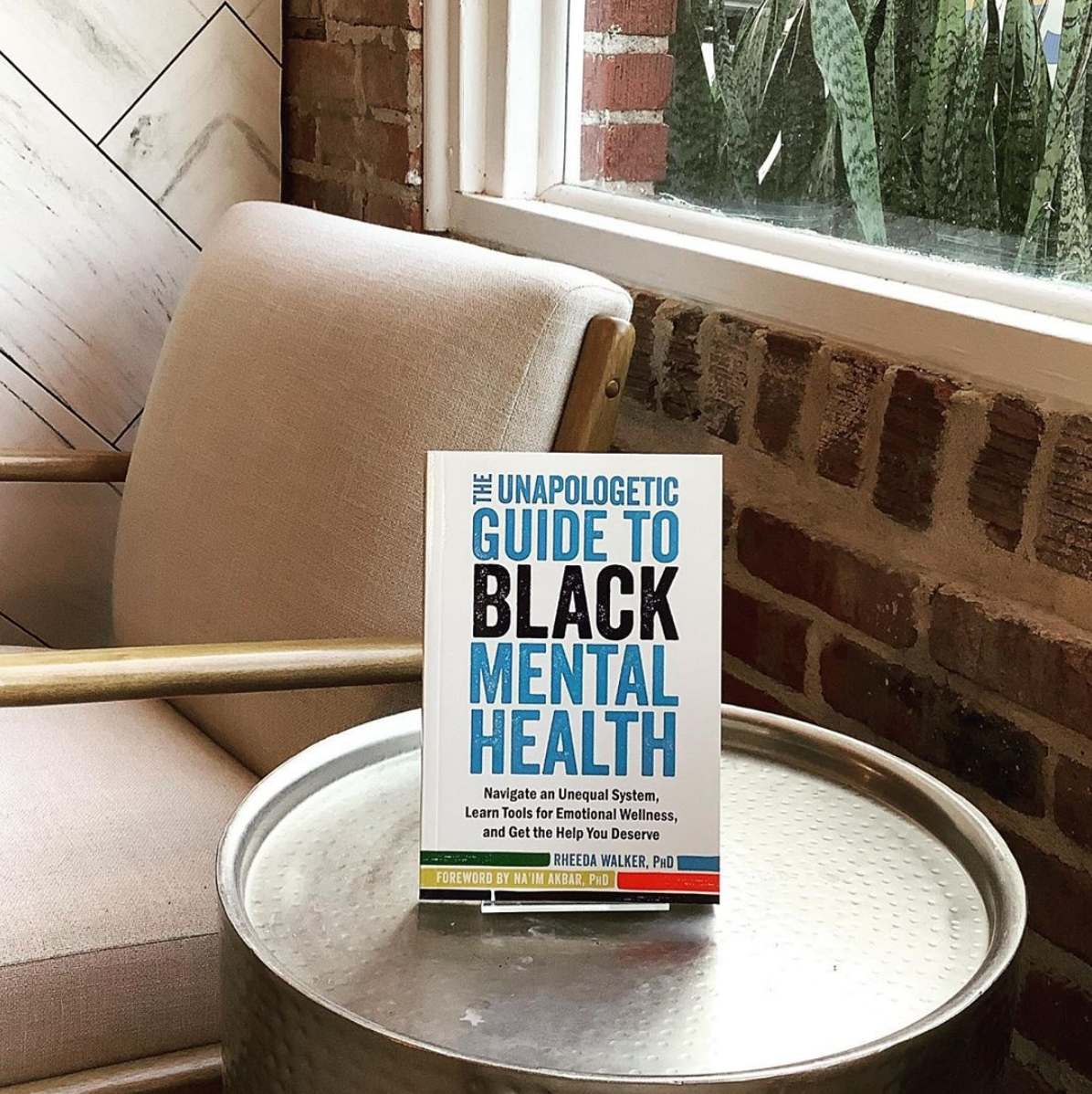 Asamoa-Caesar has also been working on a concept called the "Human Library," whereby individuals can engage in conversations in person or online with willing participants who may share different backgrounds, experiences and perspectives. 
"Since the start of the protests, I've had so many people reach out for books, learning materials, basically asking how they can be better informed," Asamoa-Caesar. "This is just one small step in that direction." 
This December, Fulton Street will begin hosting author talks live over social media, starting with New Orleans-style bounce hip hop artist Big Freedia.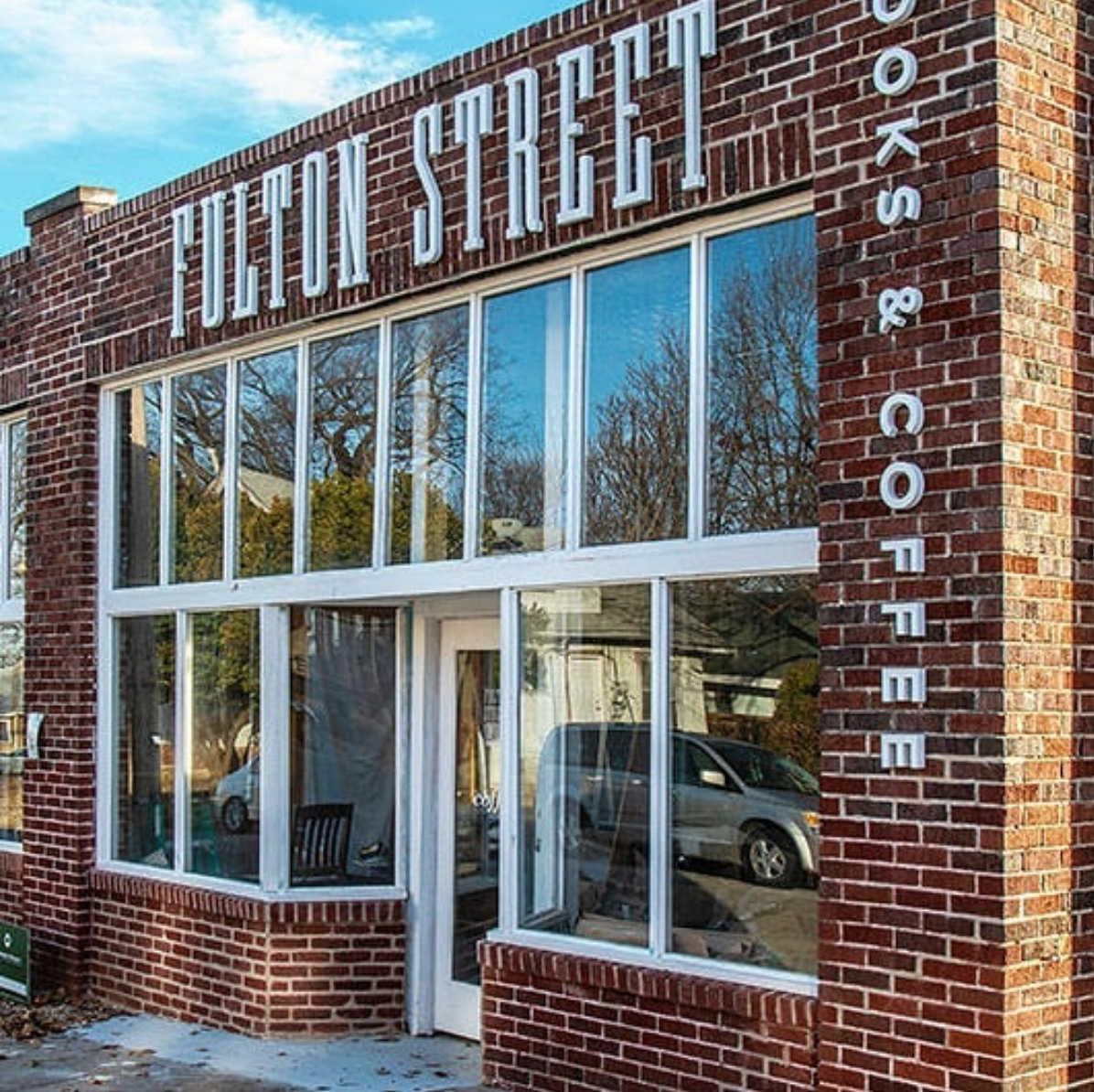 Fulton Street Books & Coffee is located at 210 W Latimer Street in Tulsa.
Craig Batory
Craig Batory is a writer, marketer and coffee professional working and living in Detroit.