Something new is stirring in the shadows of an industrial building in National City, California, with something old growling at the heart of it. That thing is Midnight Animal, the beast of a brand that blends vintage motorcycle culture and Mexican coffee roasted on a vintage Diedrich IR12 roaster.
On the southern outskirts of San Diego, Midnight Animal offers whole bean coffees as well as a traditional espresso menu for walk-ins and takeout, with a few creative, Mexican-inspired concoctions such as the café de olla, a Mexican mocha and a tres leches latte.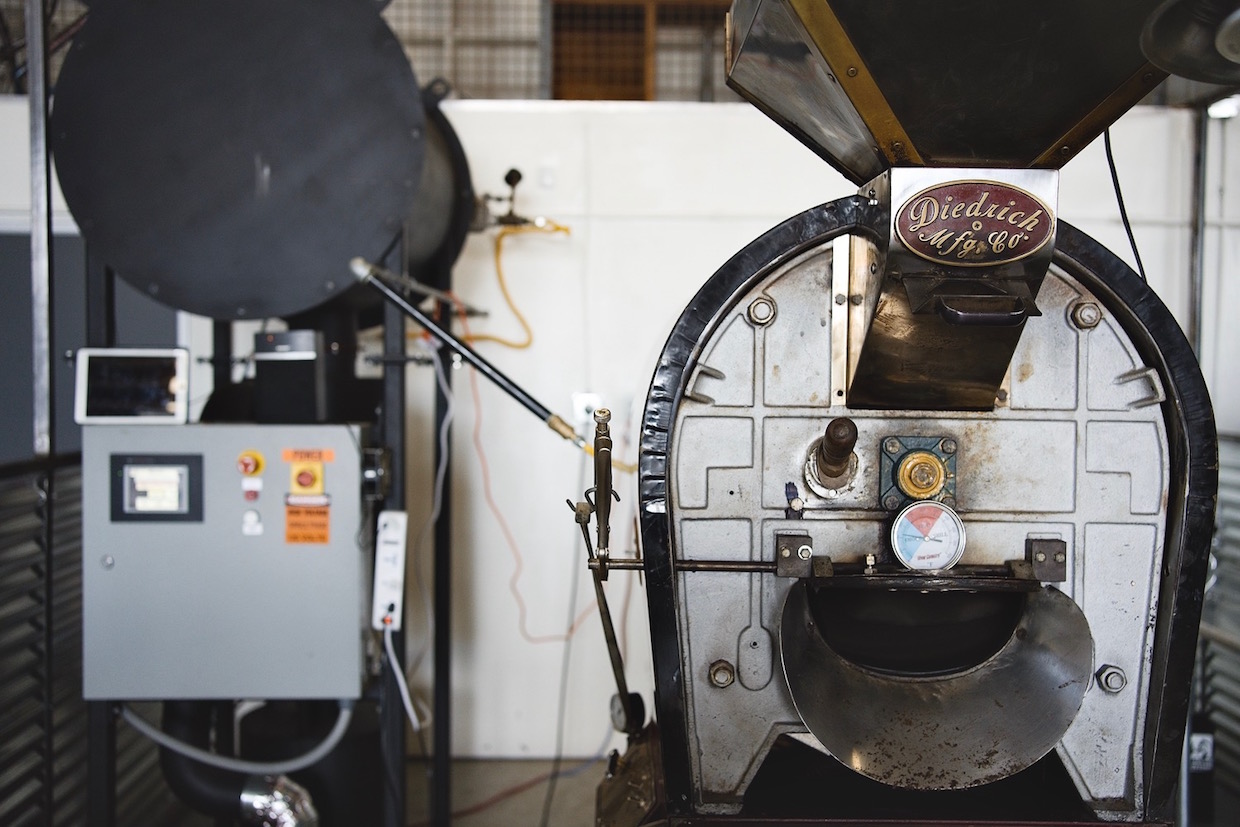 These reflect the Mexican heritage of Midnight Animal Owner Christian Ardel, whose vision and sensibilities are built into the 5,000-square-foot mixed-use space in which Midnight Animal lives.
Ardel told Daily Coffee News the building was initially divided into five separate spaces, one of which has been occupied by a surfboard-shaping workshop. Ardel took over the remaining four spaces, knocked down the main walls between them and then created less obstructive partitions between what is now an appointment-only barber shop, an Italian motorcycle customization garage, and a creative design agency.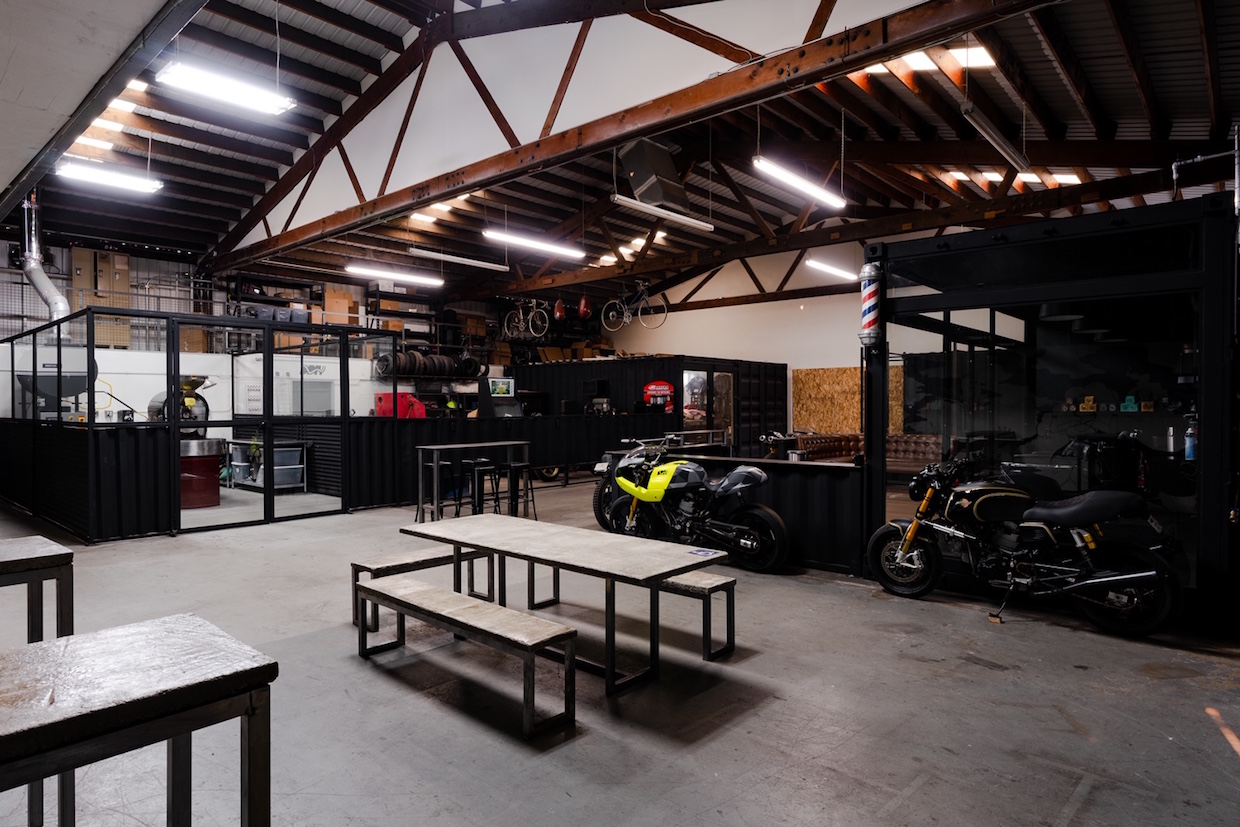 The Midnight Animal coffee cart is more distinctly walled off at the front of the building, in accordance with local health codes. The roastery is behind the cafe, visible to visitors of the additional businesses.
"I made pony walls around [the roastery] with glass, so people can't really access it but they see it when we're roasting from the shared space," Ardel told DCN. "The warehouse is an idea of a collection of things that I like. I think they work very well together."
A tattoo studio is also slated to join the fray on an upper level of the space, reflecting yet another passion of Ardel, who leads the three-person coffee team that includes a barista and his sister, who provides business support.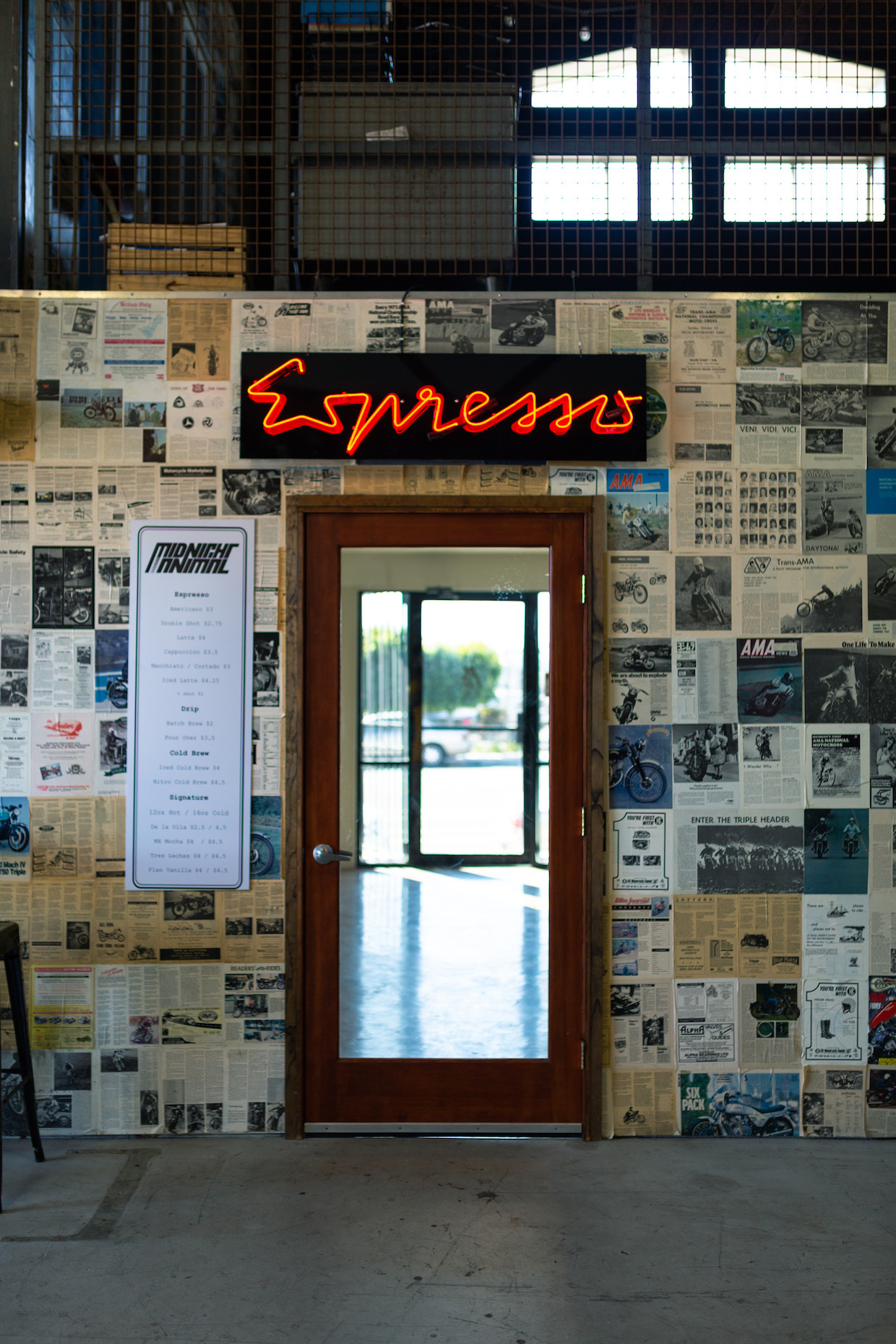 Ardel roasts several days a week on a 1987 Diedrich machine that he bought from fellow San Diego roaster James Coffee Co. after that company purchased a Loring system. For green coffee, Ardel again gravitates towards what he knows.
"Being Mexican, for most of my coffee, I go back home and I get it," said Ardel. "I just get it from Tijuana."
Ardel's sister irons out the logistics of importing and transporting coffees to the Midnight Animal warehouse for roasting and packaging into bags that recall vintage automotive designs.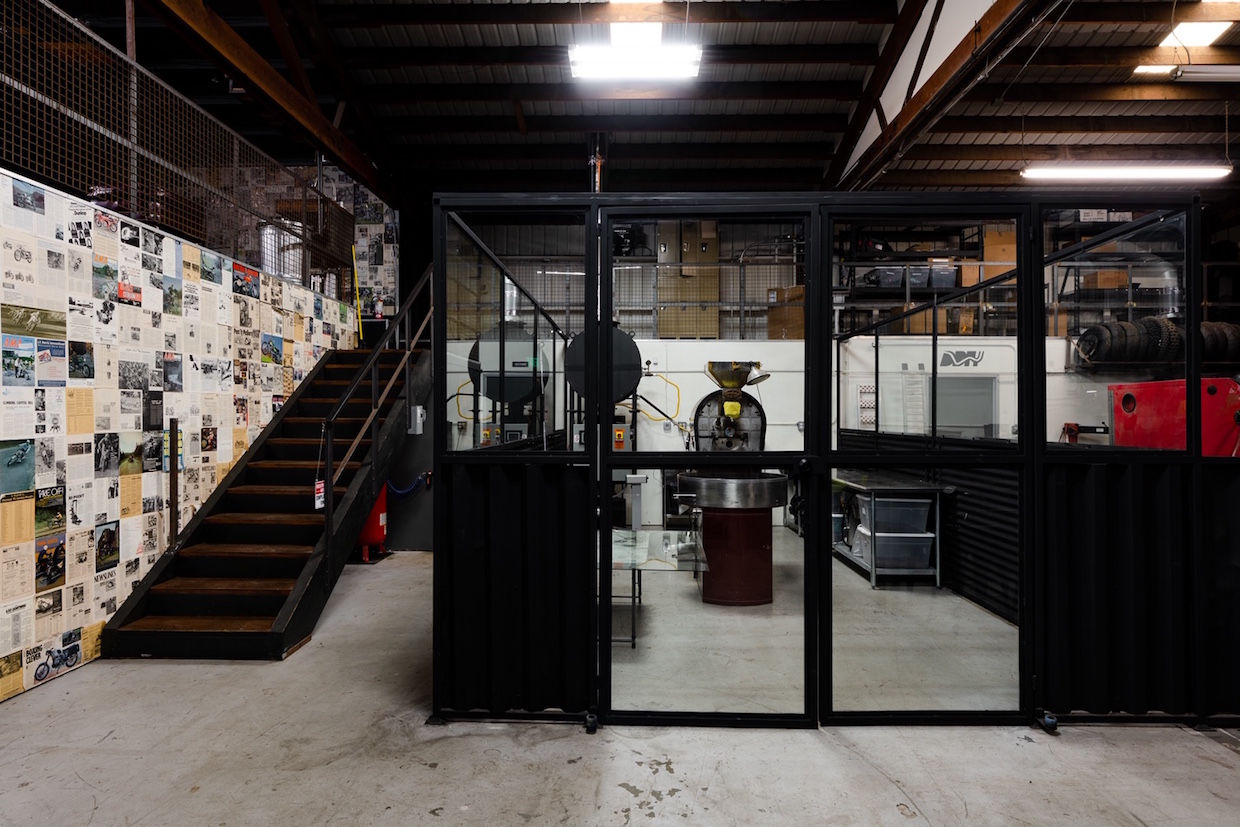 "I mainly work on Italian motorcycles and rebuild them from the ground," said Ardel. "The whole aesthetic, the barber shop, I built everything here. The coffee cart I built and welded myself, the tables, everything up to the drywall."
The buildout on the space that started in July 2019 was finished in time for an unpublicized soft-opening in September of this year. Ardel said that, COVID-permitting, they might venture a grand opening celebration early next month. Soon after will come the launch of a CBD-infused, ready-to-drink coffee in a can, and an expansion into roasting for the wholesale market.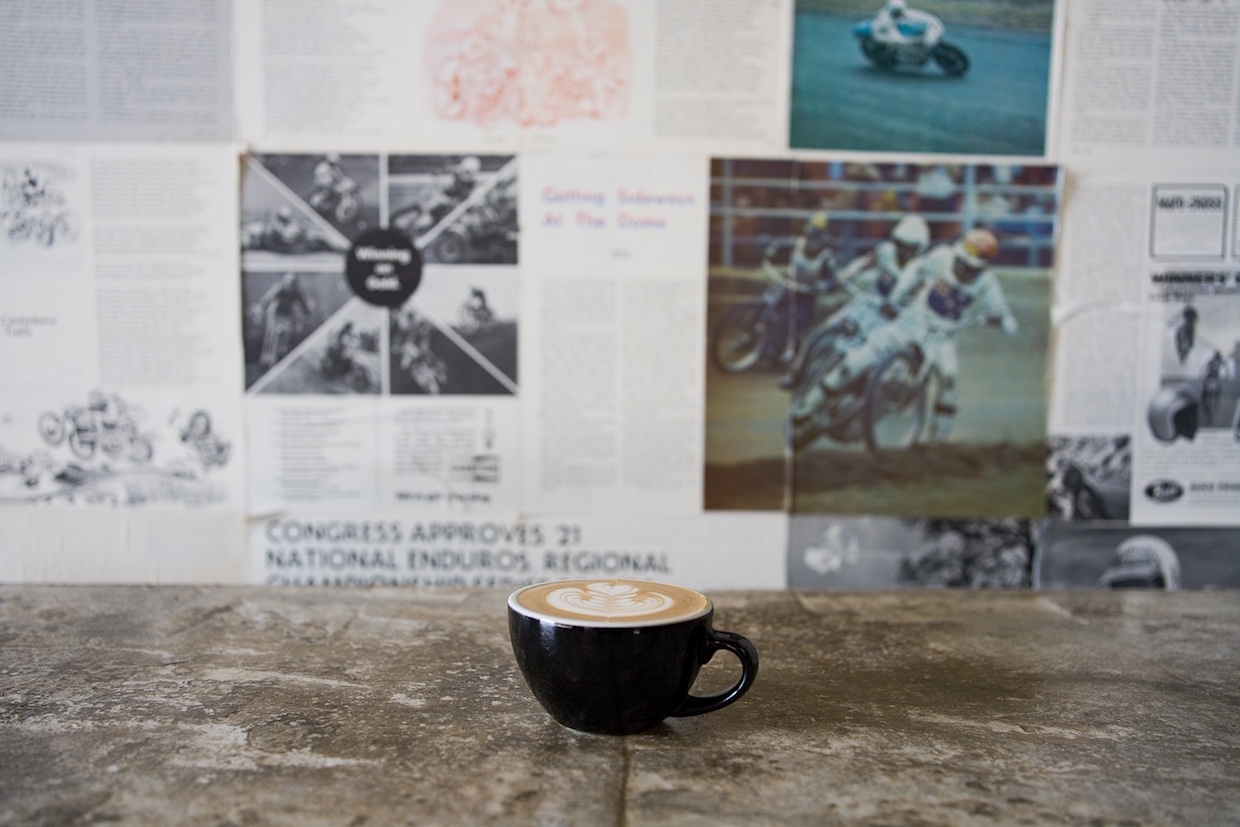 Midnight Animal is open now at 3101 Hoover Ave in National City, California. 
Howard Bryman
Howard Bryman is the associate editor of Daily Coffee News by Roast Magazine. He is based in Portland, Oregon.