Columbus, Ohio-based Crimson Cup Coffee & Tea has unveiled the flagship location of its new retail concept, called Crimson, on the city's Northeast side.
Occupying space within Columbus' 16-acre Easton Town Center retail complex expansion, Crimson is the roasting company's fourth branded coffee shop.
Beyond the pared down name, the shop is designed to showcase the fruits of Crimson Cup's longstanding direct relationships with small-scale coffee farmers, while highlighting production steps that lead to the finished cup.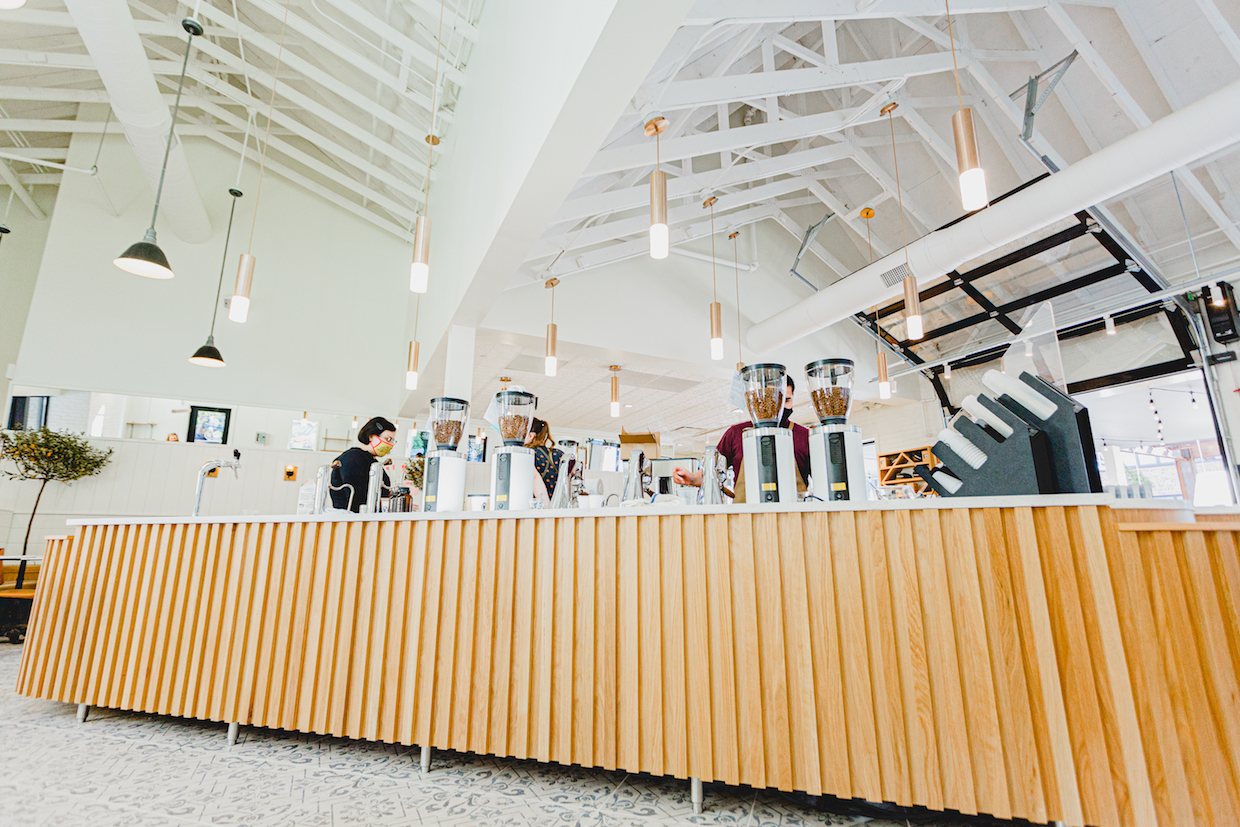 A 2016 Roast magazine Roaster of the Year, Crimson Cup maintains wholesale supply relationships with coffee sellers throughout the United States, with coffees available in some 350 outlets, according to the company's own counting. However, the coffees served at the new Crimson store are designed to highlight what the company deems the cream of the fresh crop, so to speak.
Crimson Cup Director of Sustainability Brandon Bir told DCN that baristas are being trained to be well-versed in specific coffees on offer, and also in the company's direct trade initiative called Friend2Farmer. Bir said the new shop will also create platforms for communication directly between consumers and producers through live chats or Q&A sessions.
Said Bir, "Eventually, this will include visits by producers to the store."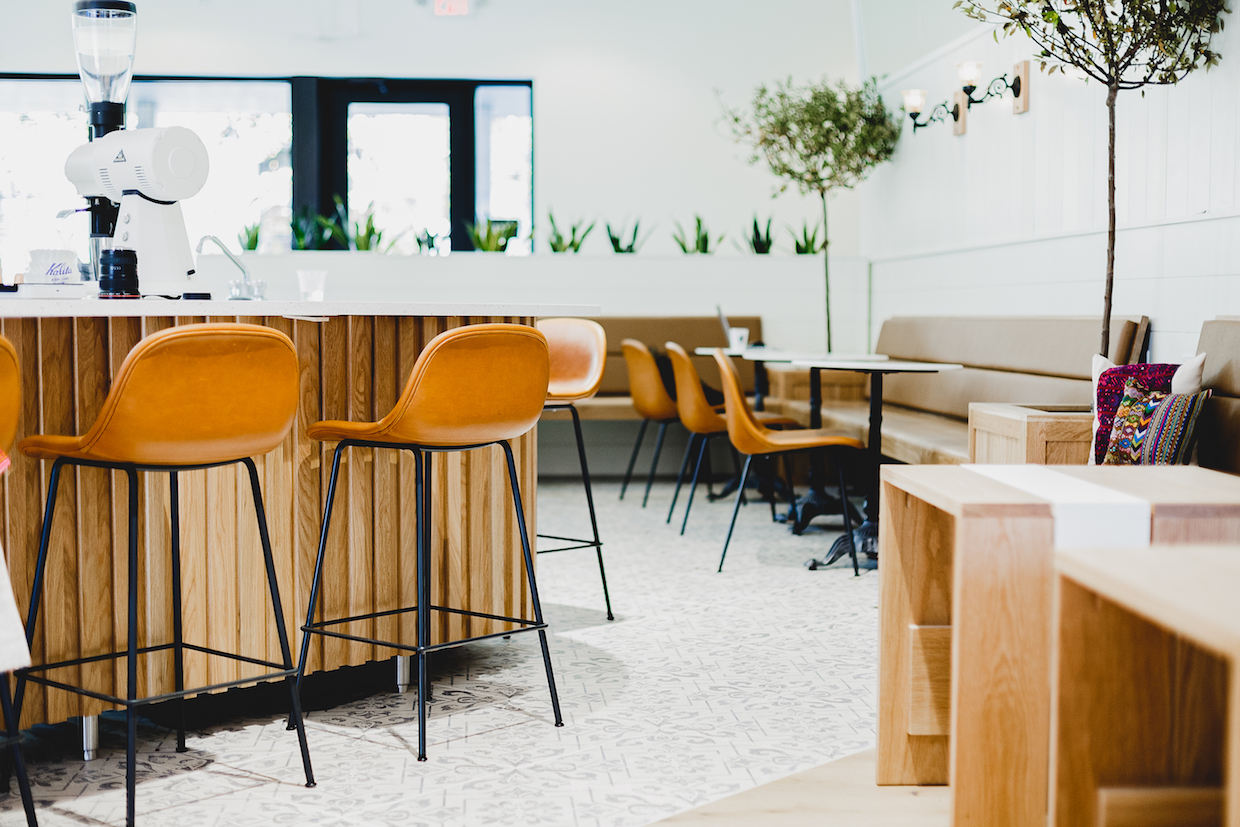 To highlight the coffees themselves, the Crimson bar utilizes a Modbar setup for both espresso and pourover coffee, supported by Mahlkönig E65S and EK43 grinders.
Beyond a traditional espresso menu, drinks may feature ingredients that have been sourced and processed with equal care, such as vanilla beans from Guatemala and cocoa from Peru, which Bir said are "both through referrals from long-standing relationships built in these countries."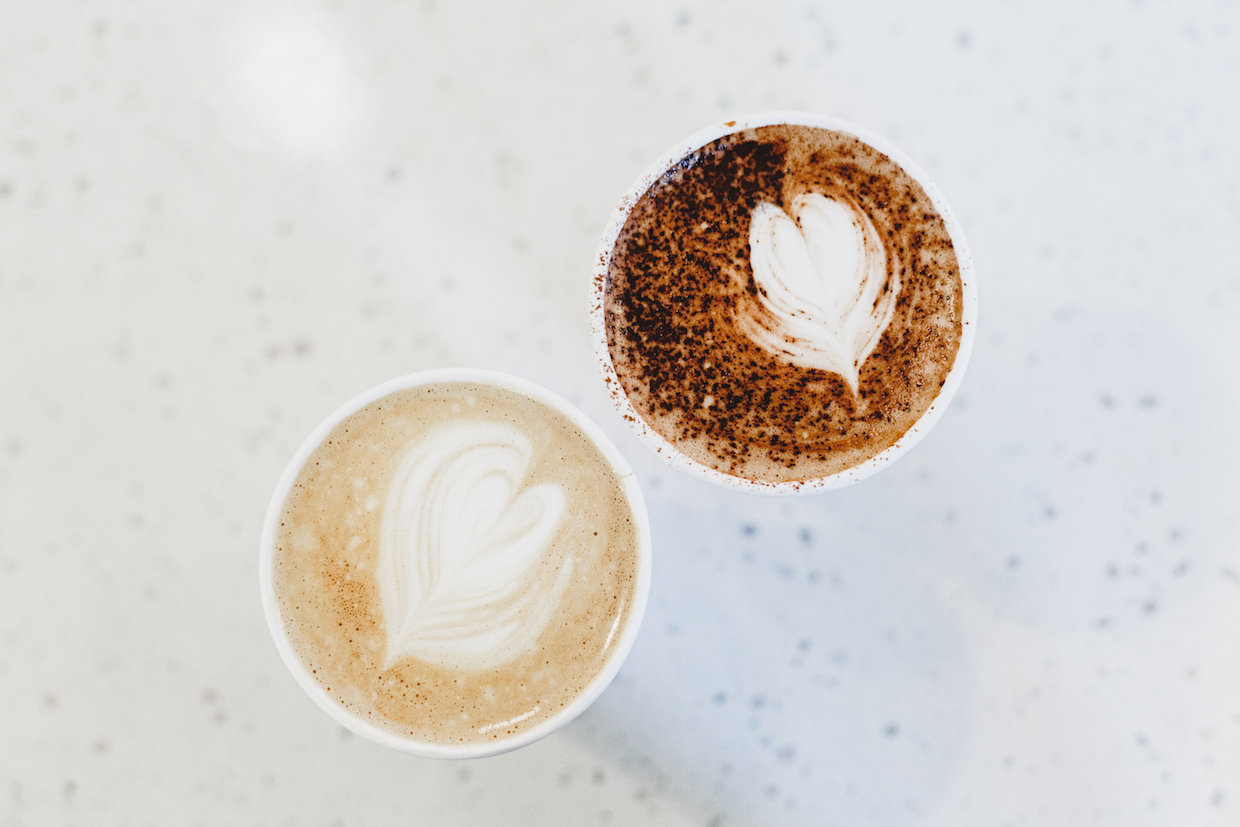 Featuring hibiscus, orange and sugar, Cascara punch on the Crimson menu showcases cascara produced by coffee producer Mario Rodas of Finca el Cadejo in Guatemala's Antigua region. There's also a Shakerato, a concoction of espresso, sugar lemon and ice.
All these products are served in an environment filled with white tile and light-hued wood designed to promote the concept of transparency.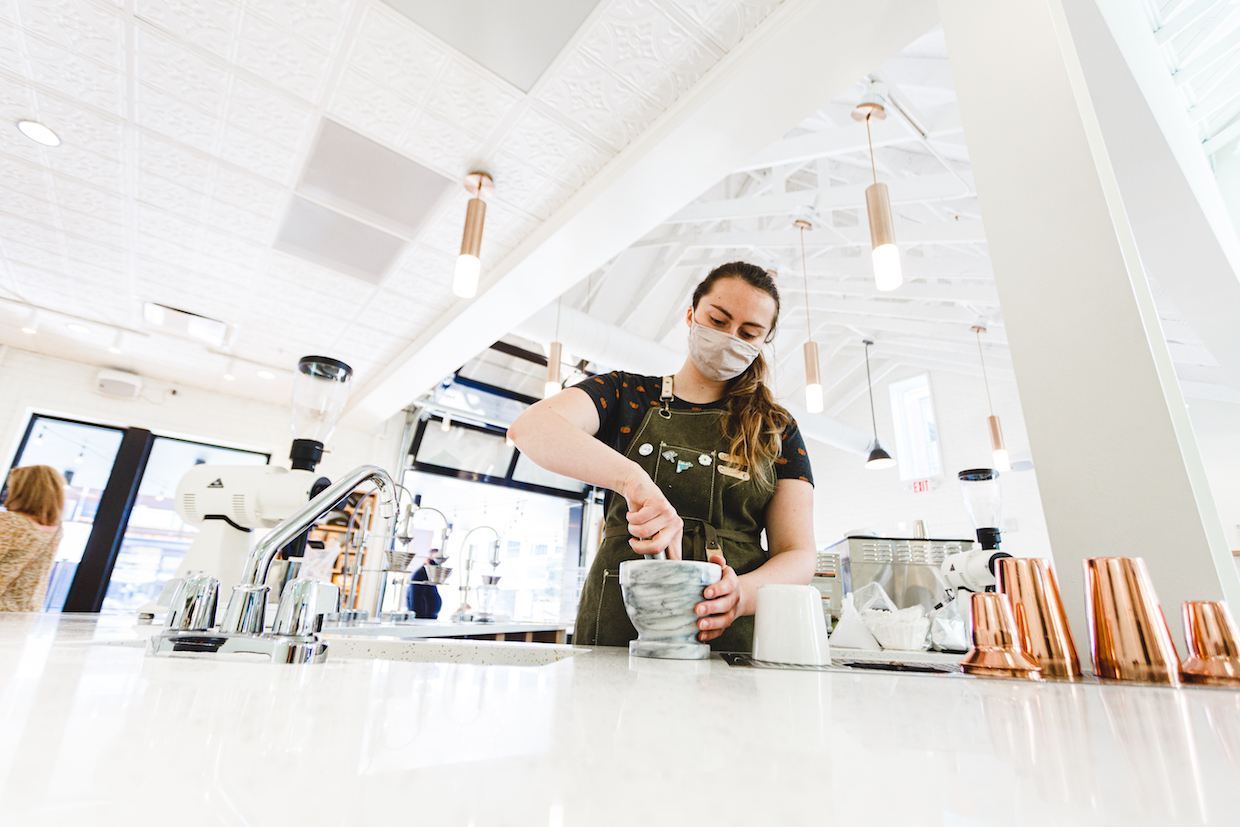 "The design was simple: We wanted to offer transparency in everything we are doing, and enable conversation and education throughout the process," Bir told DCN. "This meant removing any barriers to bring the customer 'into the kitchen,' in a way. Again, we chose Modbar because it encourages conversations between consumers and the baristas.
Crimson by Crimson Cup Coffee & Tea is now open at 4066 Worth Avenue in Columbus.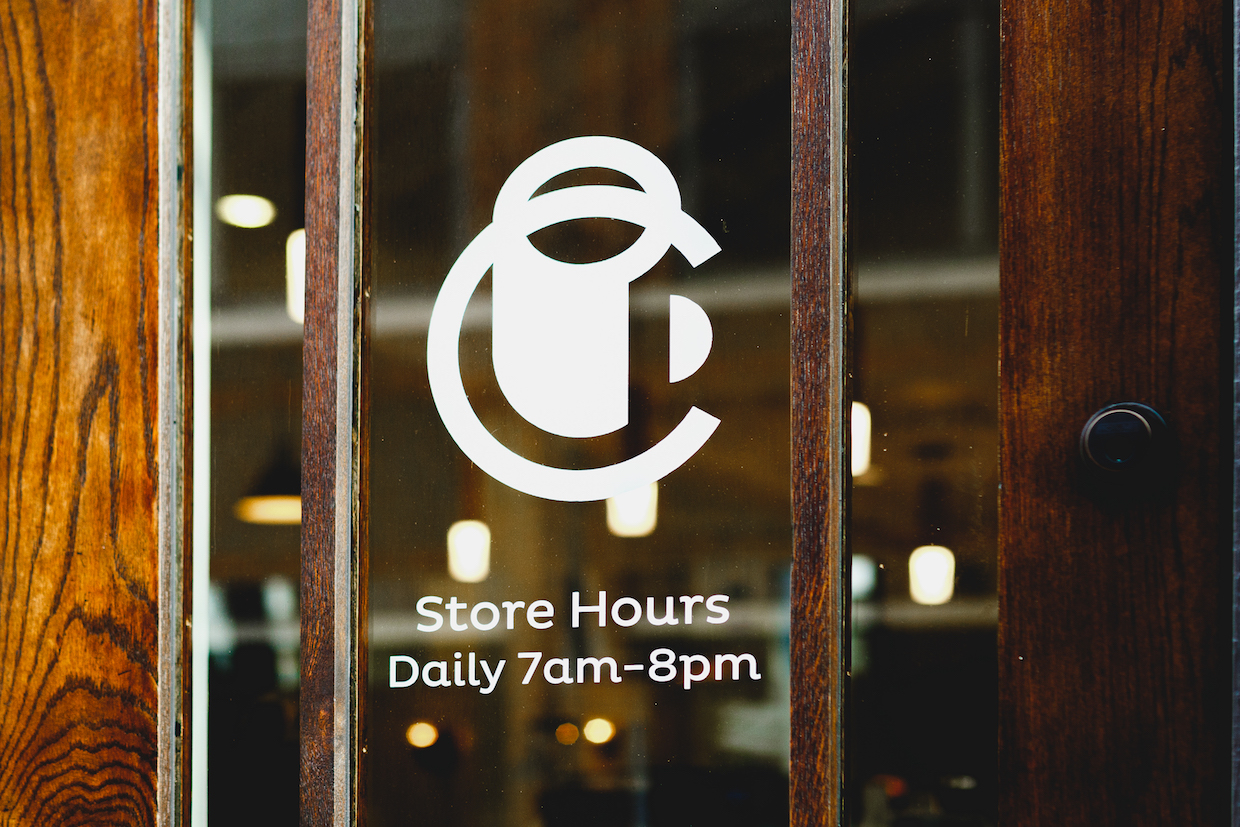 Nick Brown
Nick Brown is the editor of Daily Coffee News by Roast Magazine.