Adapting to meet changing demand has been a big part of doing business in 2020. Yet way back in the before times, in 2019, it was becoming apparent to the founders of Sips Eatery in Miami that there might be more demand for one of their core offerings than initially anticipated. Thus, last month, Sips Eatery officially became Sips Coffee Roasters.
While still offering food and a beautiful Health District cafe space in which to enjoy it, the new name puts the focus of the Black-owned family coffee business squarely on the growing coffee operation, including a full coffee bar and a roastery on site.
Founders Gail Hamilton Azodo and Uche Azodo have been roasting coffee for Sips since it opened in July of 2019. "We knew it was time to rebrand when we realized that people kept coming into the eatery asking how they could buy some of our coffee to take home," Hamilton Azodo told Daily Coffee News.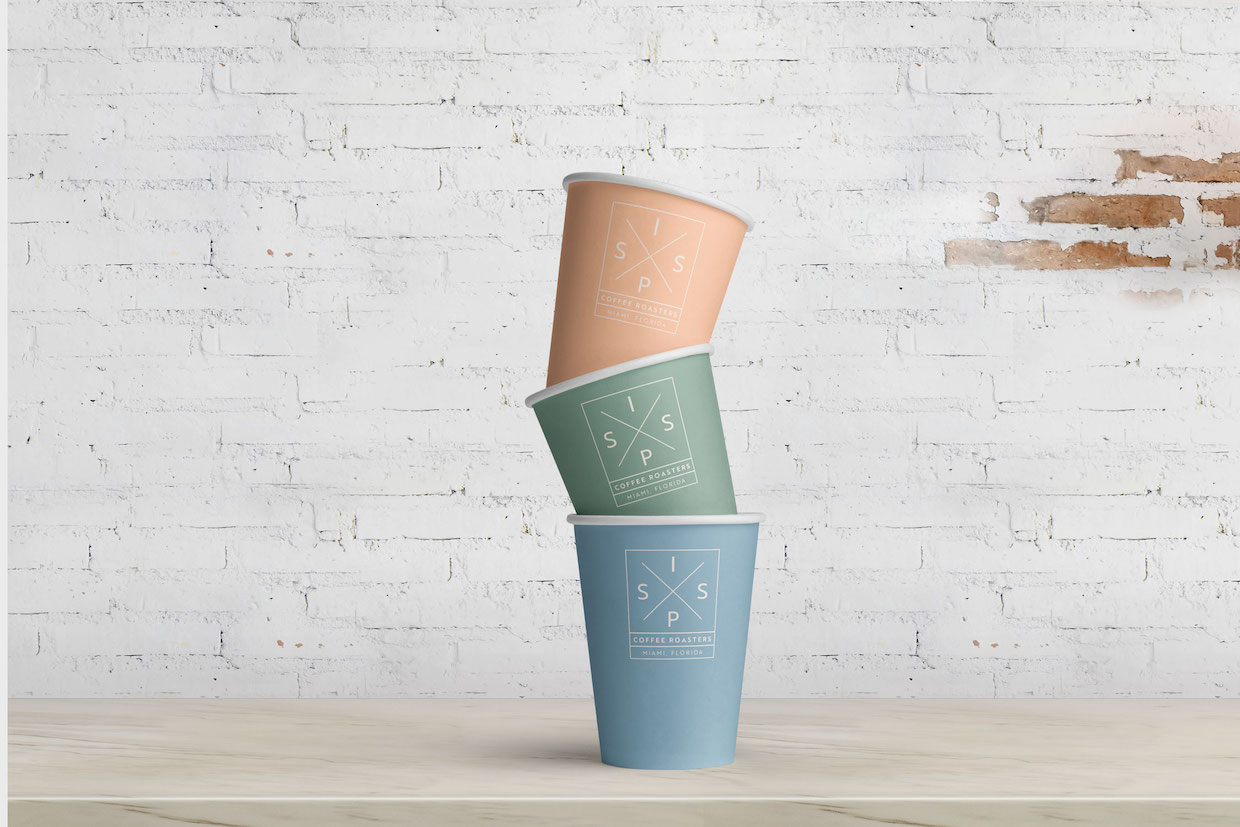 The Azodos were driving about 90 miles north of their home in Miami to access a production roastery, but about four months after opening, they decided to build a roastery right in the Sips space, which was formerly a restaurant.
"We were able to use underutilized kitchen and storage space," Hamilton Azodo said. "It worked out better than we could have imagined."
Gail Hamilton Azodo, a former brand marketer for Procter & Gamble and Bacardi, and Uche Azodo, a physician, split time overseeing the 15-kilo Ambex roaster. The two moved through about 1,000 samples before settling on nine core offerings to introduce the roastery, Hamilton Azodo said.
"We like coffee that tastes good, so roasting for us is as authentic as it gets," she added. "We are not roasting to be part of an exclusive group… We roast because we genuinely want really good coffee for everyone. We are teaching our staff how to roast now, as well. We teach them like how we learned — first showing them the basics of roasting — then we draw parallels to cooking and creating, and let them know each roast has been created with taste in mind, just like a great meal."
Those coffees are now introduced in Sips Coffee Roasters packaging designed to signal the kind of casual, approachable enjoyment offered by the finished brew.
"There's a lot of beautiful packaging out there, so we spent a lot of time looking at brands in a lot of industries to see what worked and what made us feel happy inside," Hamilton Azodo said. "You go to any of our platforms and it's all aligned from a visual standpoint — earth tones and neutrals that pop. Your eyes feel relaxed, but it's also an enjoyable visual experience."
While introducing online sales of Sips coffee to the whole country, the Sips shop in Miami has also adapted somewhat to host pop-ups from guest restaurants.
"When COVID hit, we realized a lot of local food-based businesses were either closing down or, if they were food-truck-based, didn't have an ability to reach their customers, Hamilton Azodo said. "So again, because Uche and I love adding things that improve not only our lives but the lives of others, we opened our kitchen up to other food-based businesses."
Although the pandemic has slowed some foot traffic at the shop, such local partnerships are part of a larger goal of building community around coffee — particularly in Miami, Hamilton Azodo said opportunities for specialty coffee growth abound.
"From a demographic standpoint, we are Black coffee roasters," she said. "There are no other Black coffee roasters in Miami that we know of. We support initiatives that help educate Black coffee professionals and are excited to bring more into the space."
Sips Coffee Roasters is now open at 1951 NW 7th Ave. #190 in Miami.  
Nick Brown
Nick Brown is the editor of Daily Coffee News by Roast Magazine.