Anyone concerned that cause-oriented coffee shops are a dying breed will be pleased to discover Lekker Coffee, a new mother-daughter-owned cafe in Denver that donates 10% of profits to the care and protection of endangered South African rhinos. The spirit and focus of the shop fit right in, of course, in Denver's RiNo (River North Art District) neighborhood.
"We've been so happy with the community's response and support," Kara Finkelstein, who co-owns the shop with her mother Dawn Kaprielian, told Daily Coffee News. "There's also a large community of South Africans living in Colorado, so their support has been incredible and was definitely unexpected."
The 1,300-square-foot shop is brightened by colorful throw pillows, a vivid mural on one wall and an eclectic spread of framed and other pieces on another. It opened on Oct. 1 with a gleaming red Synesso MVP Hydra espresso machine and Bunn ICB Twin Infusion Series batch brewer on the bar. Lekker's coffee is roasted by Denver's Novo Coffee.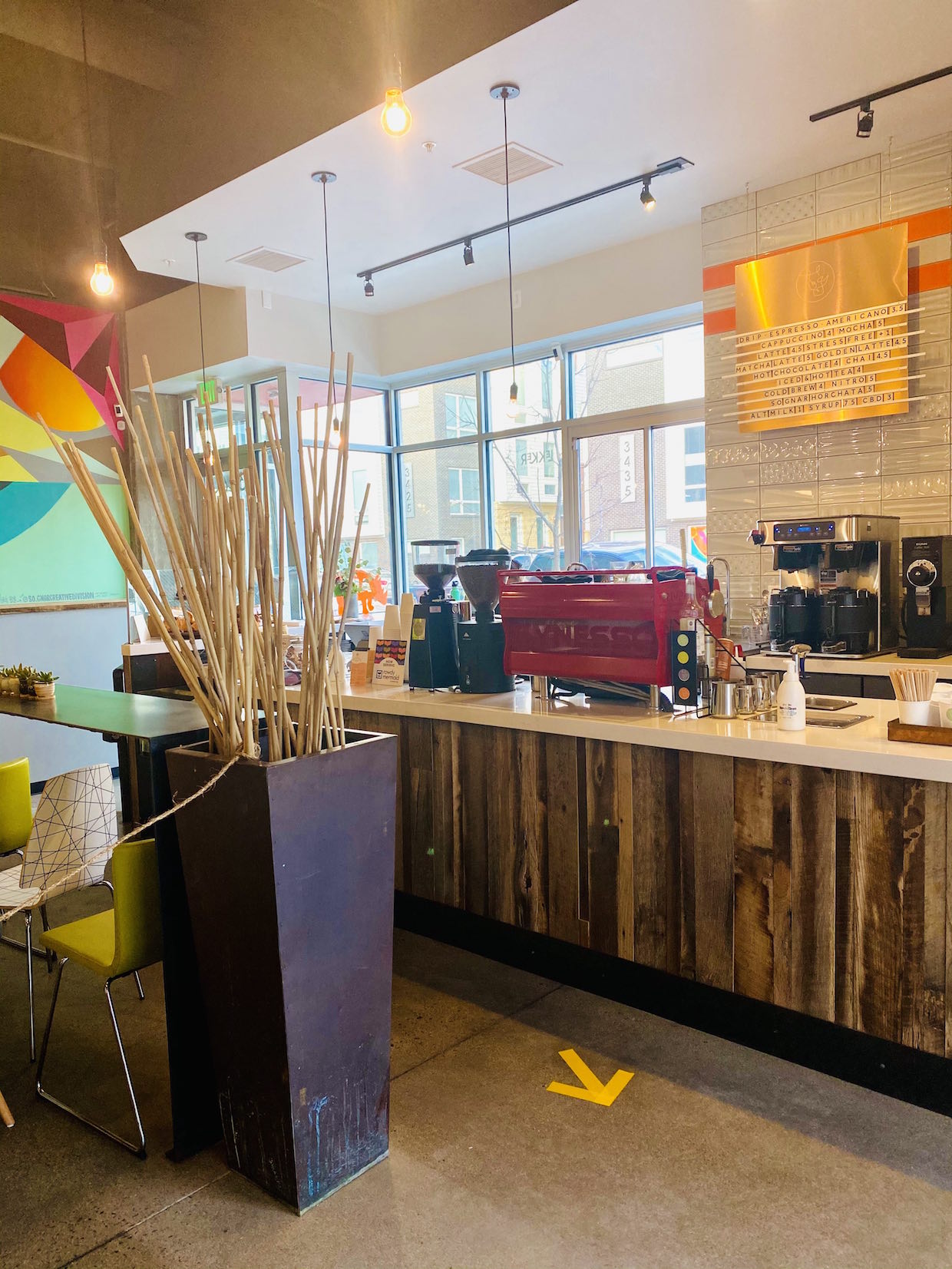 "It was a race to the finish line because we had a goal to open the doors on my birthday, October 1," said Finkelstein. "We had incorporated the business on mom's birthday in 2018, so we thought it would be cool if we could open on mine."
Of all species in need of help and protection, the motivation to save rhinos in particular came from Finkelstein's personal experience volunteering for a summer at the Care for Wild Rhino Sanctuary in South Africa, which works to rescue, rehabilitate and release black and white rhino breeding populations. It was there that she also picked up the Afrikaans colloquialism "lekker," which essentially means an enthusiastic, "yummy!"
The enthusiasm of the shop's opening has been tempered by the ongoing COVID-19 pandemic, although Finkelstein said the owners are patiently awaiting sunnier pastures.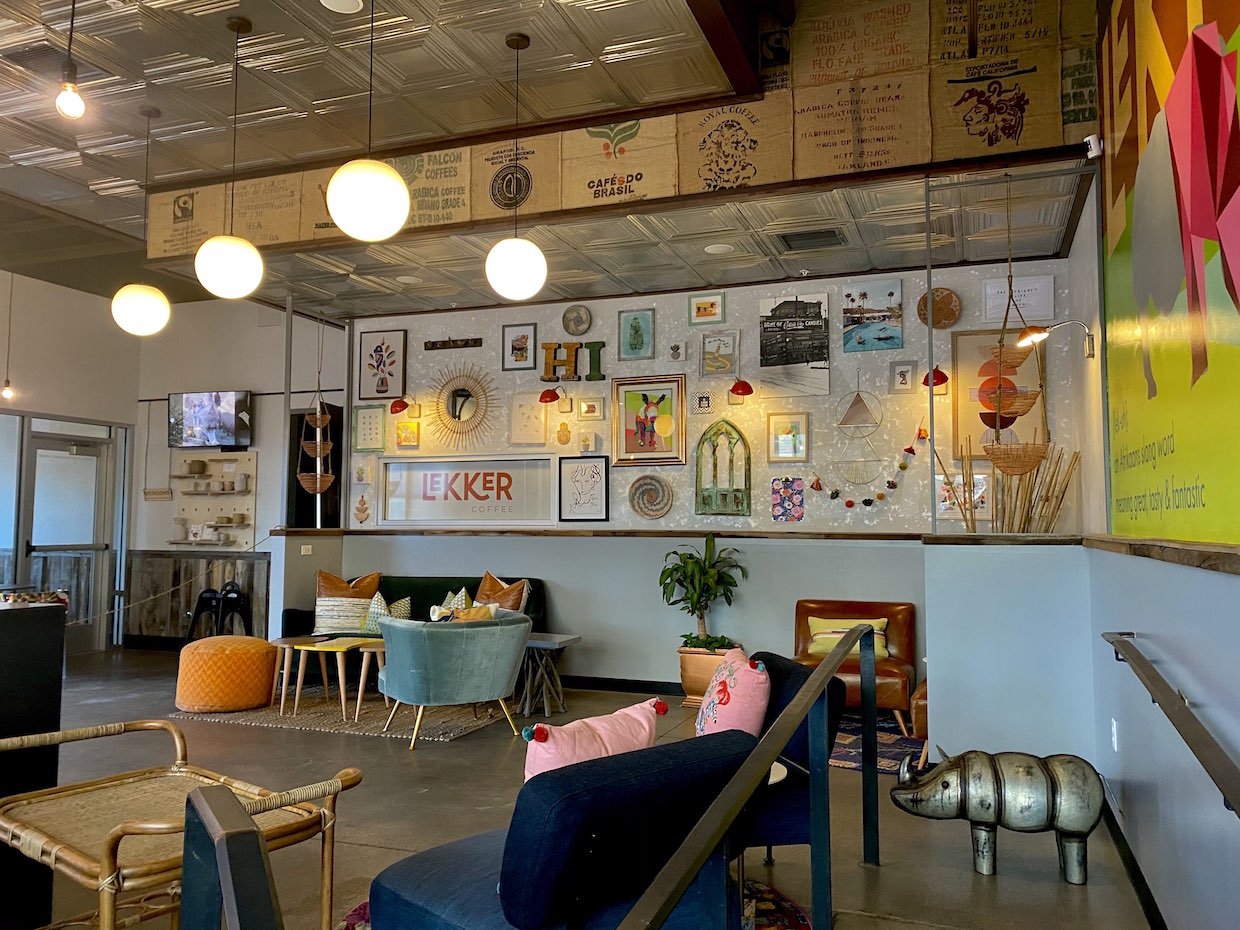 "We love the community aspect of a coffee shop so it's definitely a bummer not having anyone sit and hang with us, but we're so supportive of getting through COVID as quickly as possible," said Finkelstein. "If that means being lonely behind the bar for a few months, then so be it."
Finkelstein and Kaprielian are also both well accustomed to the ebbs and flows typical of a life in hospitality. Kaprielian previously owned and operated Lloyd & Geri's, a family bar in Parlier, California, outside Fresno, that was started by her grandparents in the 1940s, passed to her father and then passed to her. She shut it down upon relocating to Denver to start the new venture with her daughter.
Said Finkelstein, "She used to drop my brother and I off to get babysat by her dad, my grandfather, at the bar, so I grew up getting people drinks and being fairly immersed in the service industry."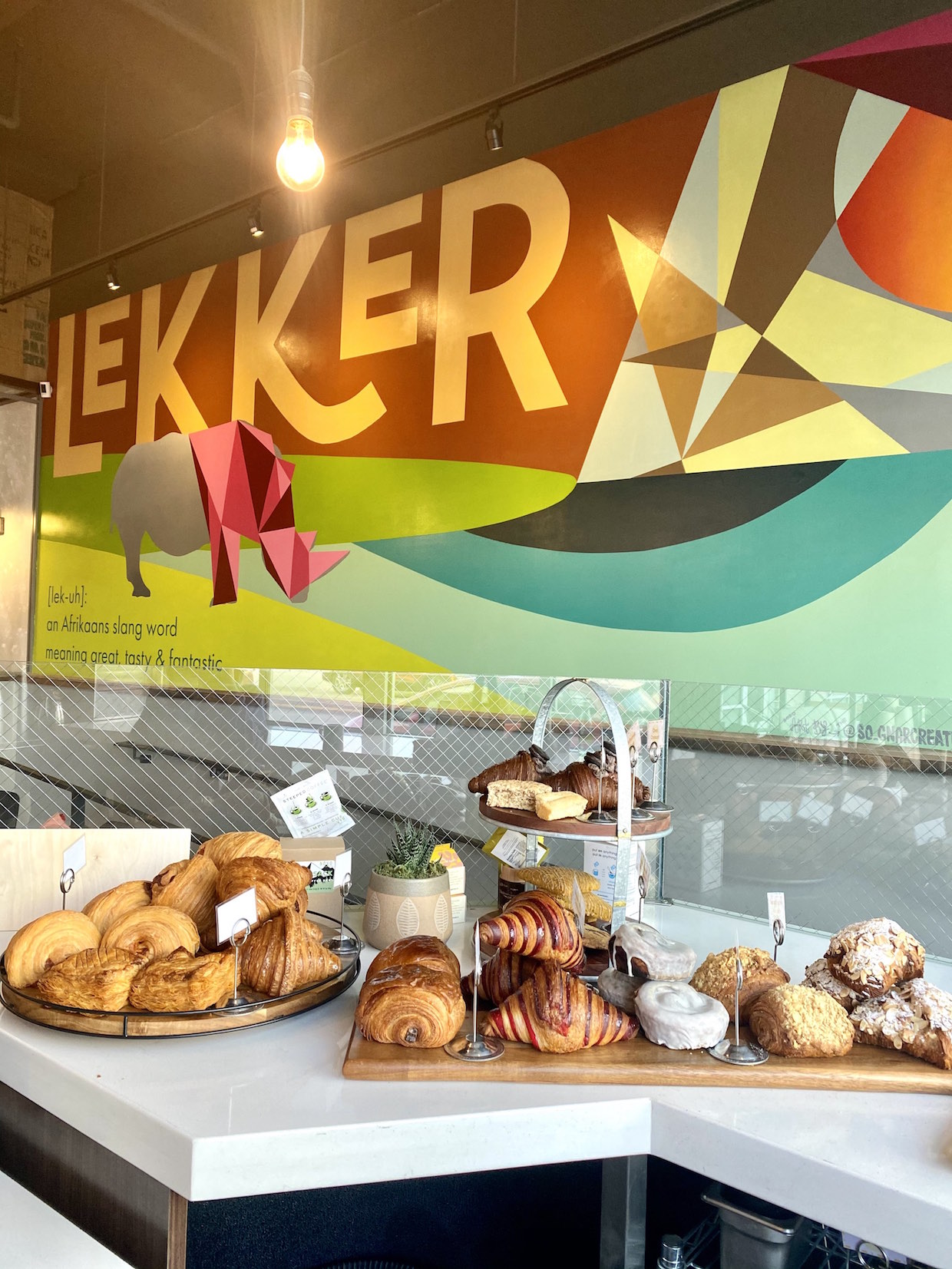 The plan for Lekker Coffee in the short term is to continue making the best of its walk-up window and patio seating for as long as patrons are willing to brave the weather. The company has also applied for a liquor license.
"We're so focused on creating a great experience during these weird times in the world that we're really taking things day by day," said Finkelstein. "We expect a slow winter. On cold days, not many humans venture out of their houses, but we planned for that and are ready to get things cranking in Spring of next year."
Lekker Coffee is open now at 3460 Larimer St. in Denver.
Howard Bryman
Howard Bryman is the associate editor of Daily Coffee News by Roast Magazine. He is based in Portland, Oregon.