Twenty-plus years after buying a farm in the Volcán Barú area of Panama and a little over one year since they began selling roasted beans, Chris and Janina McCausland have opened a brick-and-mortar store for Vía Volcán Coffee in the Old Town neighborhood of Alexandria, Virginia.
The recent empty-nesters have expanded from their booth at the Cleveland Park Farmers Market in Washington D.C. into the small roastery and coffee bar where customers can see the 3-pound-capacity Buckeye roaster in action.
On an Old Town block dominated by red brick buildings and sidewalks, customers who climb the stairs into the store find warm wood floors between white walls and a red brick fireplace. Modern furnishings, shelving and lighting contribute to the clarity of the space designed by Panama-based El Patio Architects.
"Our intent was to focus on the coffee experience with a single-origin coffee, somewhat similar to the approach of a small winery," Chris McCausland told Daily Coffee News. "Because the design and opening were done in the context of COVID-19, we wanted customers to be able to come in, quickly [understand] what makes our coffee different, make their purchases, and safely continue on their way. The next time they visit, they generally know exactly what they want."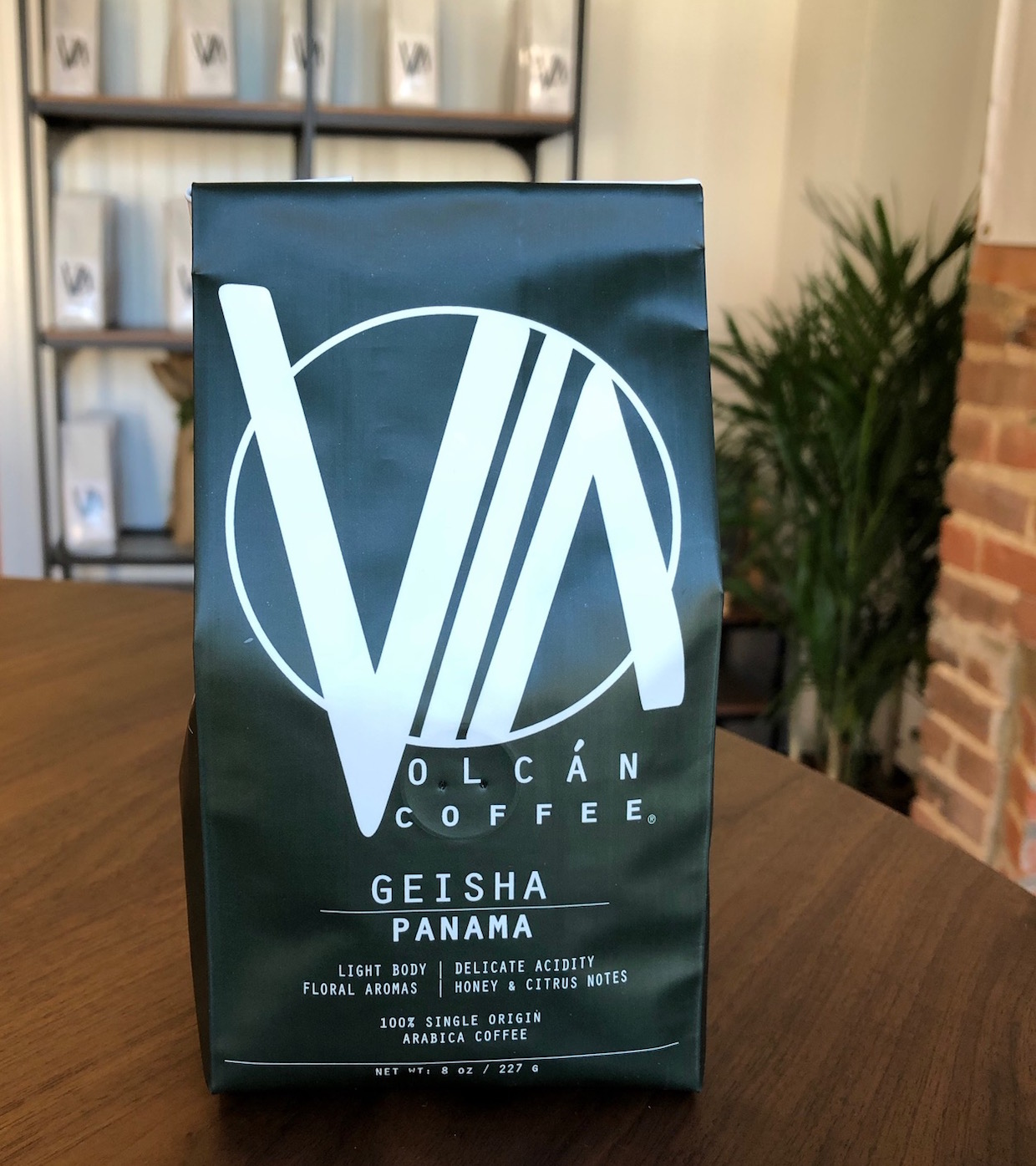 The McCausland's 23-hectare (59-acre) farm, La Montañesa, is located at an altitude of roughly 1,500 meters above sea level on the highland slopes of the Barú Volcano between the towns of Volcán and Río Sereno, roughly 10 kilometers Costa Rican border, according to McCausland.
The family invested in wet milling equipment in 2008, but didn't use it in earnest until the 2018-2019 harvest, at which time they also shifted from selling their coffee to larger local producer groups or exporters to importing the coffee themselves for roasting and selling as Vía Volcán.
"My kids grew up spending summers in their grandmother's house in Boquete, so family has always been a central component of our business," said McCausland. "Our logo, designed by my daughter, Ana McCausland, and her friend, publicist Rachel Abastillas, is meant to represent the road to the volcano."
Since 2007 the farm has been under the day-to-day management of Eloy Gonzalez, for whom McCausland is particularly appreciative right now as COVID-19 prevents the owners from visiting.
"Panama, like most other countries, has been hard hit by the virus," said McCausland. "Having sufficient harvesters available is difficult, and we have to ensure that temperatures are taken and masks are worn. The extensive movement of entire families that is traditional during harvest season is a recipe for COVID disaster, so those movements are being restricted."
Vía Volcán has grown a variety of coffee types over the years but now focuses exclusively on Caturra and Gesha varieties that have proven popular both green and roasted.
"We've sold green coffee to small roasters in quantities up to 100 pounds, but usually in 10-pound bags, in most of the 50 states and Puerto Rico this past year," said McCausland. "We've gotten great reviews for our green coffee, but we want to focus more now on the finished product."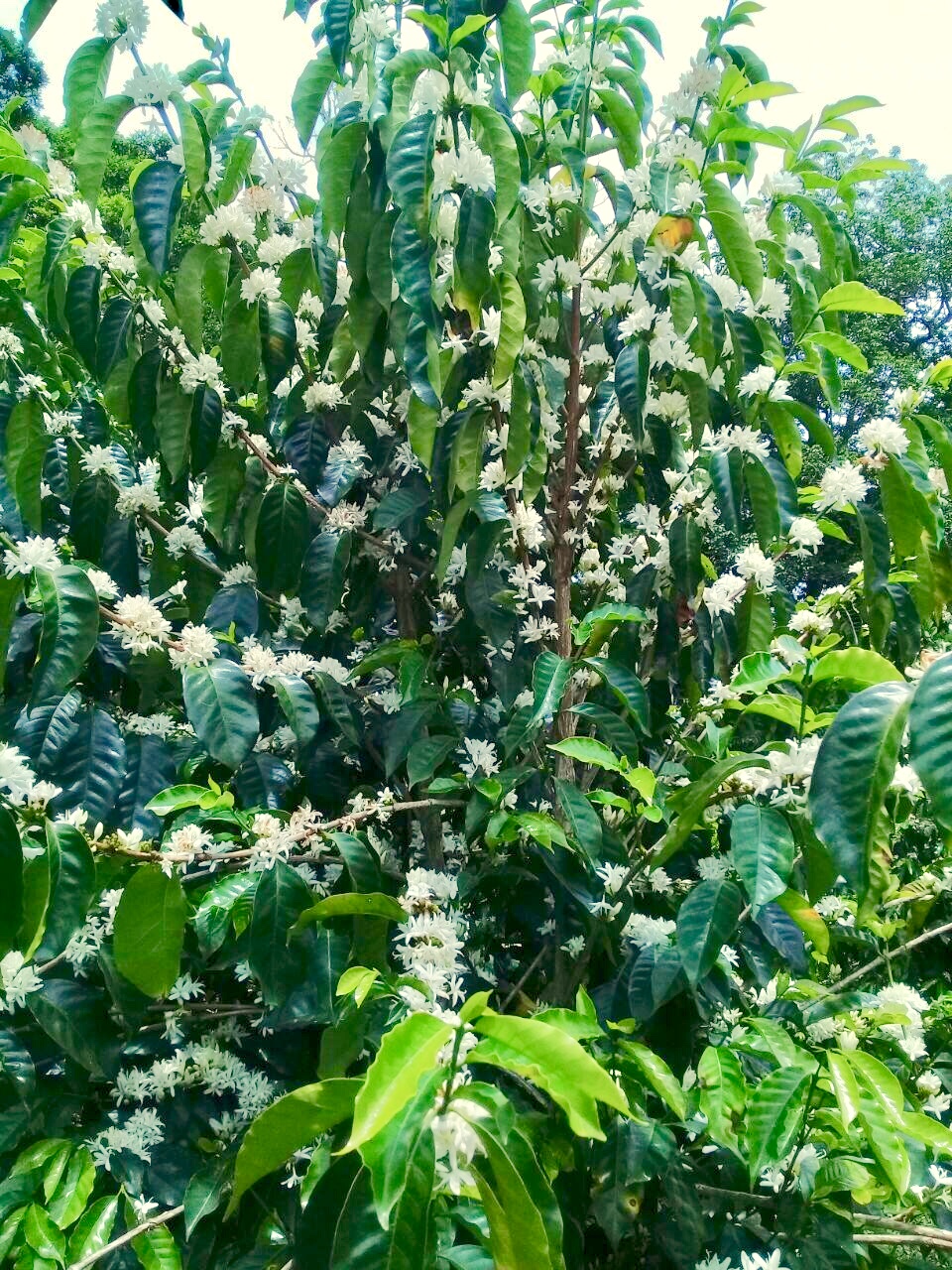 As sales at the shop begin to head in the right direction, McCausland anticipates investments in additional roasting capacity or even an off-site roasting facility within a few years.
"Over time, it appears likely that our sales will surpass the production on our farm, so eventually we may bring in coffees from other farms," said McCausland. "In the meantime, we want to offer as many people as possible the opportunity to try our wonderful coffee and keep them coming back for more."
Vía Volcán Coffee is now open at 110 S. West St. in Alexandria, Virginia. 
Howard Bryman
Howard Bryman is the associate editor of Daily Coffee News by Roast Magazine. He is based in Portland, Oregon.