With a roasted coffee, a full-length hip-hop album and a brick-and-mortar retail experience all rolling out at once, Atlanta-based vet/woman/Black-owned specialty coffee company Dope Coffee is wrapping up 2020 with a boom of Black culture, flavor and community.
The album, "Spinach," is a collaboration between Dope Coffee CEO Michael Loyd, a.k.a. Creative Mike the Rapper, and his cousin, Atlanta hip-hop producer Stace Loyd, who is also co-founder and COO of Dope Coffee. The new album is also the first to drop from the duo's new record label, Dope Coffee Music.
Along with "Spinach" comes Ethiopian Dripp, a coffee selected by Dope Coffee Chief Product Officer Chel Loyd and roasted by North Carolina-based Java Estate Roastery to match the tastes of its creators and reflect the layered ideas within the music.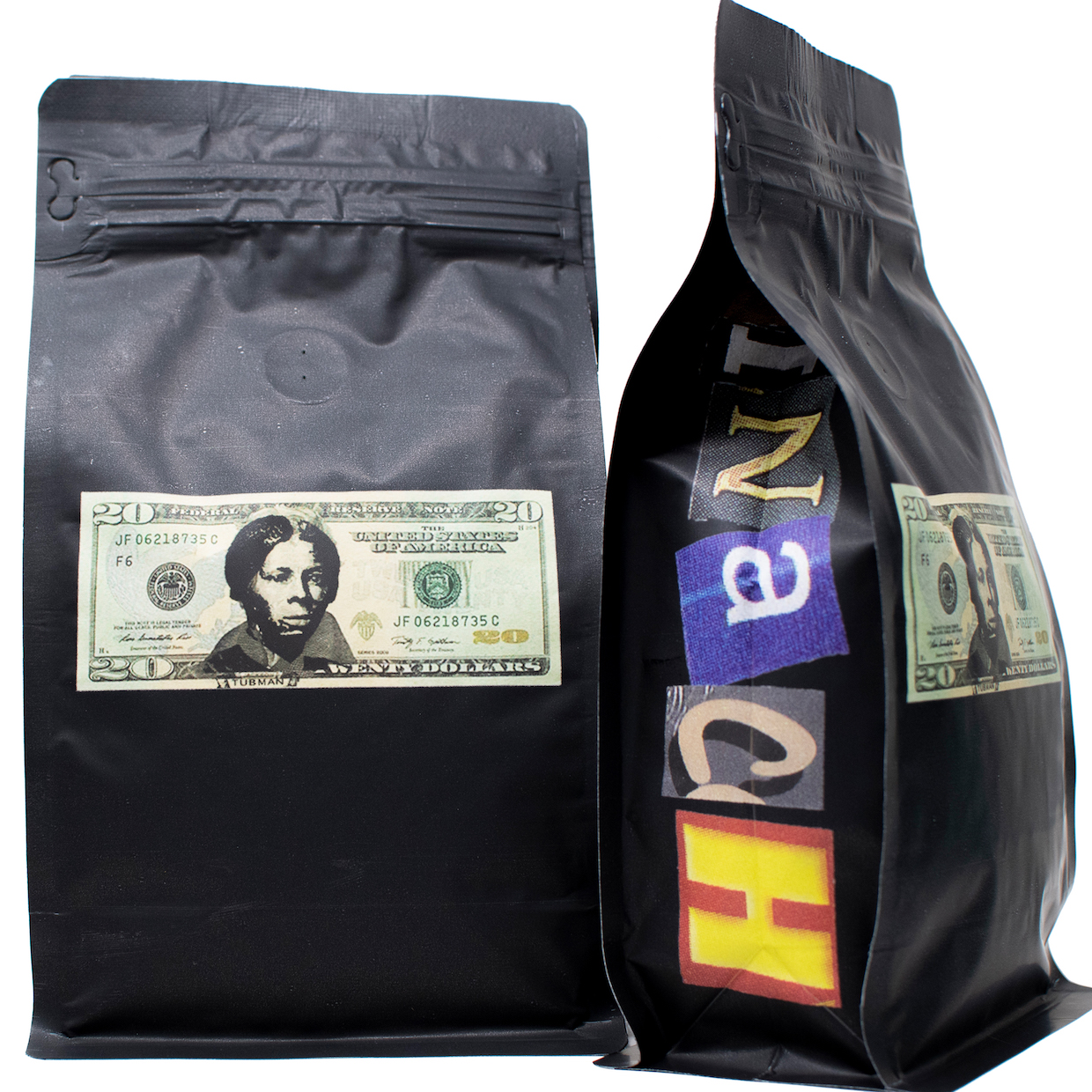 "Spinach is a bold album," Dope Coffee Press and Communications Coordinator Samantha Taylor told Daily Coffee News. "It touches on topics that many shy away from and addresses them head-on. However, it does so in a way that continues to draw listeners in. It is not overly abrasive, because you still want the message to be heard."
The coffee Loyd found most befitting of the project is an Ethiopian bean described as exhibiting "mellow and earthy tones" along with "subtle hints of citrus that spike your curiosity," taken a shade past medium roast for a full-bodied yet smooth cup.
"As with the rest of our coffees, none are roasted to be a straight light, medium or dark roast," said Taylor. "Instead, it is roasted how Chel cooks: to please the palate."
Building upon his previous experience running a coffee shop, Mike Loyd co-founded Dope Coffee in 2018 with Stace and Chel Loyd to focus on coffee-oriented products created by and for Black people and anyone interested in Black culture.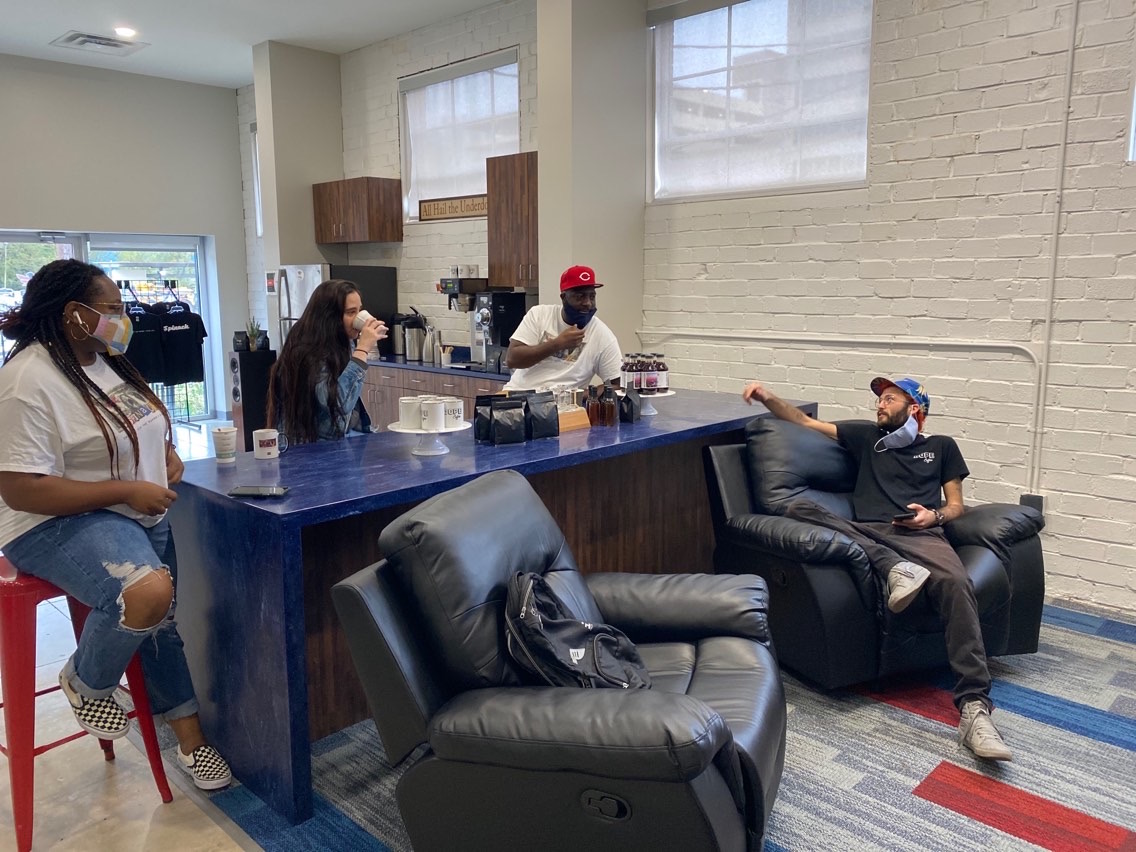 Alongside roasted beans, Chel Loyd has also developed an in-house line of coffee-inclusive health and body products, such as scrubs, soaps, a coffee-infused beard and scalp serum, and more. Dope Coffee Music now broadly expands upon that concept.
"Creative Mike decided it was time to change the pace of the coffee industry by introducing it to the world of hip-hop," said Taylor. "The best way to do so was by reaching consumers online and showing just how much the two worlds do coincide."
Last month, Dope Coffee opened a 1,000-square-foot brick-and-mortar experiential retail space in Atlanta. The shop provides comfortable couches with coffee tables, as well as a large island table with stool seating for people to spread out physically and mentally, with stimulating pops of red color around the room and a self-serve coffee station providing hot cups and samples of the roasted coffees available for sale.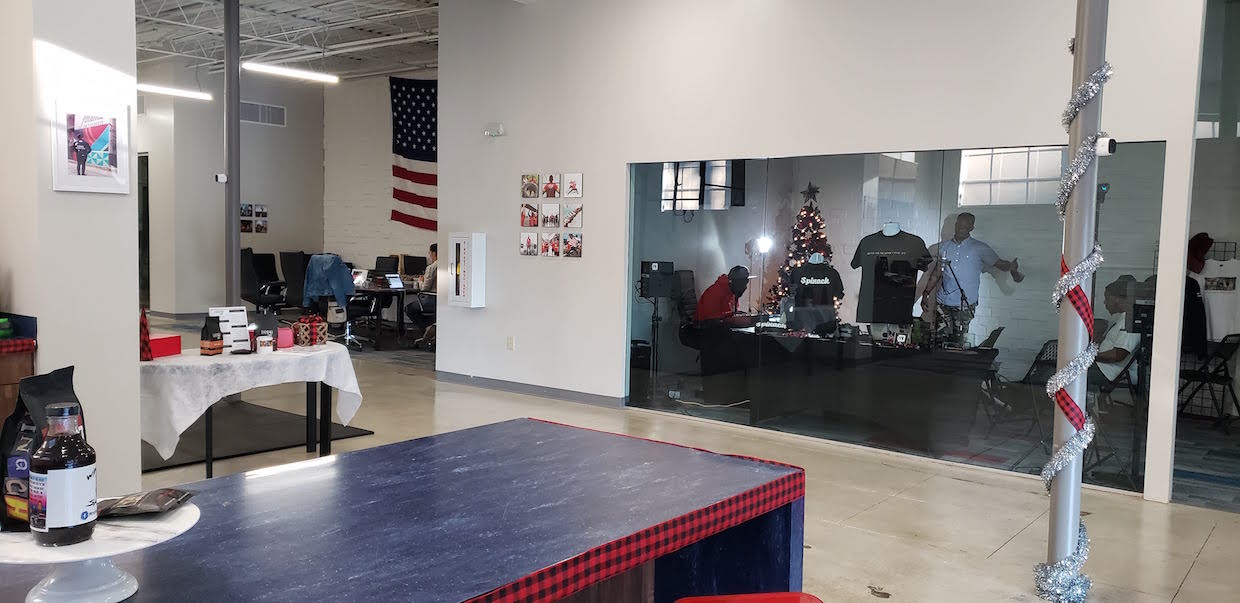 "Additionally, there is a studio in the interactive retail room where Creative Mike the Rapper, Stace Loyd and other musicians can come and express themselves freely," said Taylor. "We're all about growth and application at Dope Coffee. As a team of creatives, we have new ideas brewing every day… We are not doing what everyone else is doing. We set our own bar, our own standards. We do not want to be anyone but ourselves."
Dope Coffee reinvests in the local community by offering assistance to new new Black-owned start-ups with promotions, strategic planning, and raising capital through the Atlanta-based Black Sheep Accelerator program. The online, six-week program consists of classes on topics ranging from fundraising and attracting investors, developing a cohesive brand identity, copywriting techniques and more. At the same time, the company also hopes its own success provides inspiration for other aspiring Black businesspeople.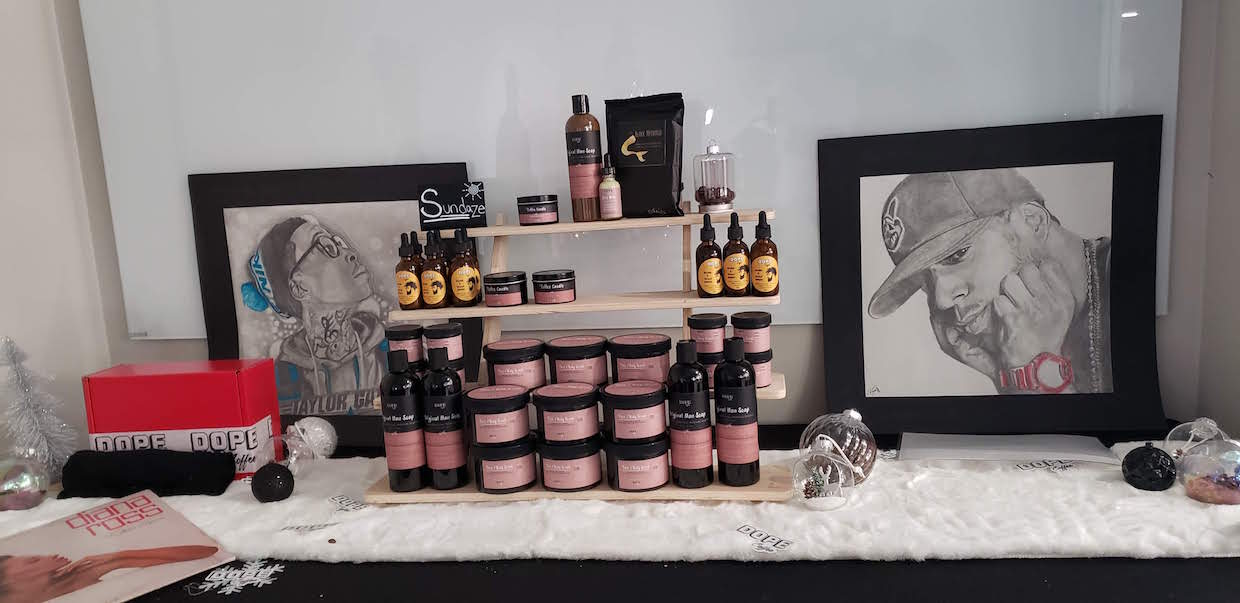 Said Taylor, "One of the main goals of Dope Coffee is to provide Black entrepreneurs with the blueprint to starting a successful business — something we did not necessarily have at the beginning."
Howard Bryman
Howard Bryman is the associate editor of Daily Coffee News by Roast Magazine. He is based in Portland, Oregon.