Vivid Coffee is beaming a bit more brilliantly after taking over the welcoming retail space recently vacated by New Moon cafe in downtown Burlington, Vermont.
After operating the cafe for more than a decade in a building they own, the owners of New Moon are moving the business one floor up to focus more on catering. That gave Vivid, which has been a regular at the Burlington Farmers Market, the opportunity to open its first brick-and-mortar cafe, quite literally.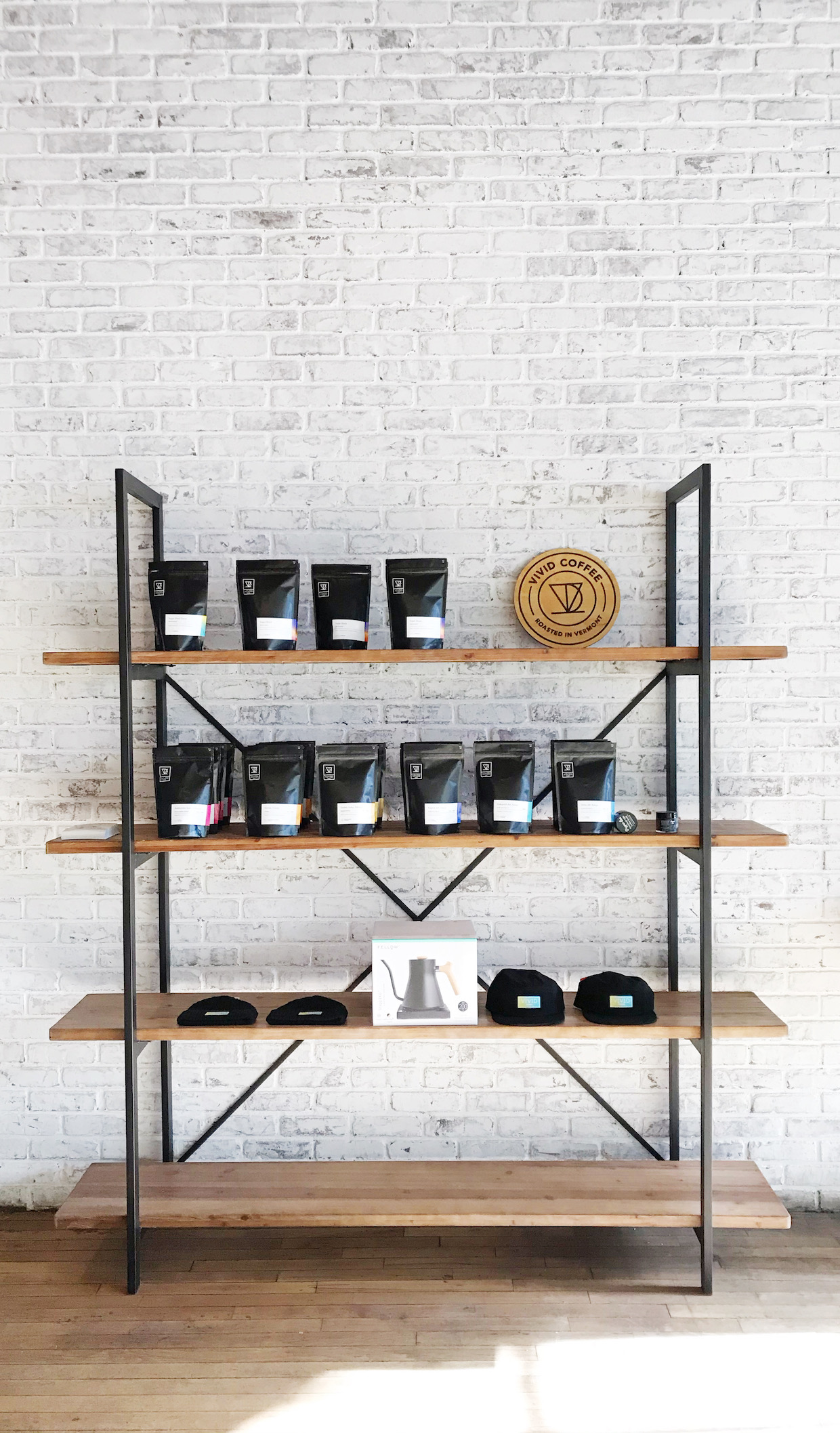 Along with other welcome vestiges such as a large hearth and an enormous chandelier, the shop's existing bright and earthy white-painted exposed brick walls will remain as they are.
"[The building owner's] family operated an artisan chandelier manufacturing business, and when they purchased the building where the cafe is located, they custom-designed the chandelier for the space," Ian Bailey, founder and owner of Vivid Coffee, told Daily Coffee News. "The chandelier isn't a part of Vivid's branding or identity, but we value the history and sentiment behind it."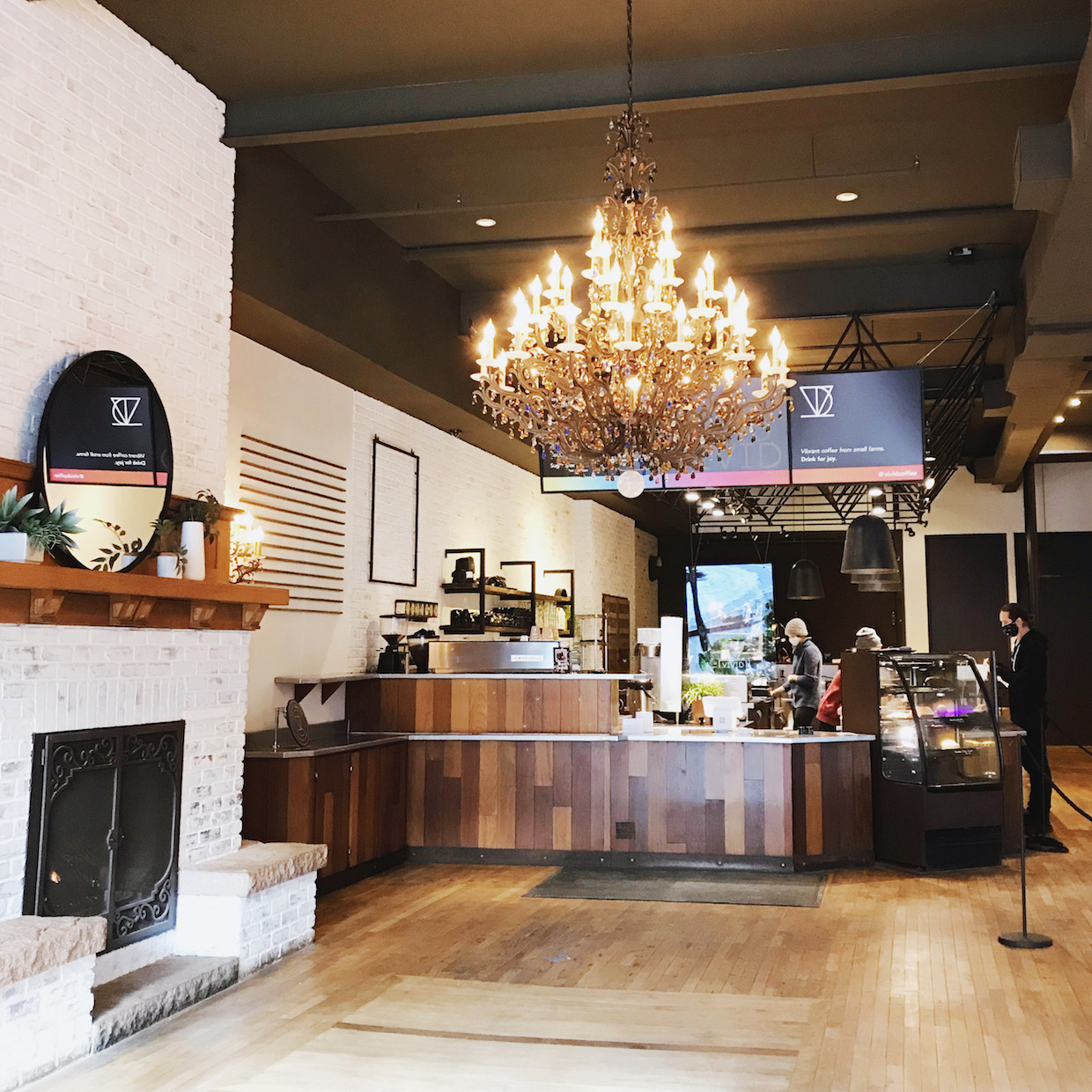 New features include a massive 16-by-4-foot maple countertop on a permanent central island that was previously New Moon's salad bar — a surface that matches that of a live-edge maple countertop in the shop's back seating area.
"The maple wood is from Shelburne, Vermont," said Bailey. "[The salad bar] was essentially a custom structure/monument that was all but impossible to move, so we decided to put the maple countertop on top of it, after removing the sneeze guards. It really opened up the cafe."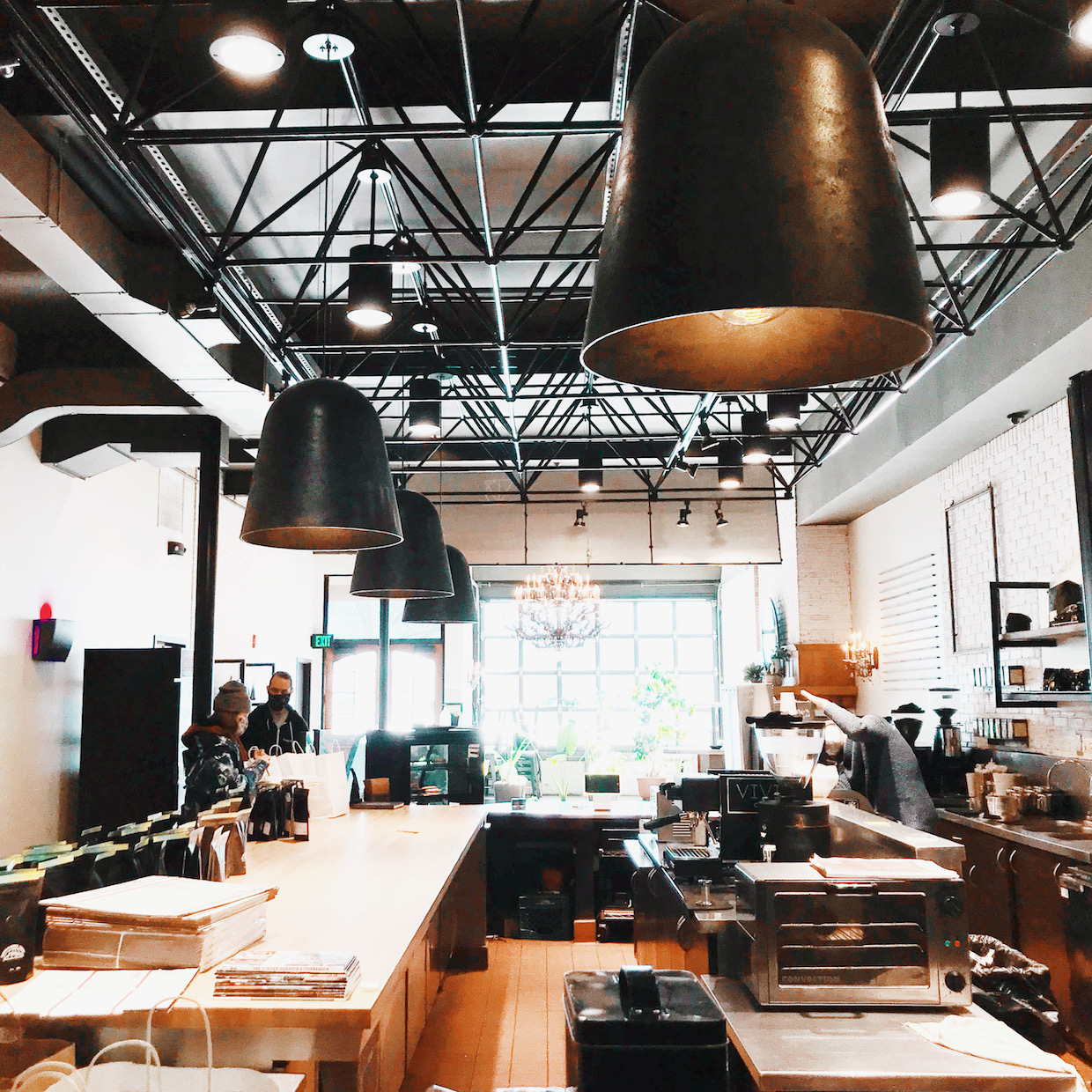 Founded five years ago as primarily a wholesale coffee roaster, Vivid continues to roast on its 5-kilo Proaster installed in its roastery located in the back of a Scout & Co. ice cream parlor and cafe cafe in nearby Winooski. Bailey looks forward to expanding its production with a new 12-kilo Probat roaster slated for installation inside the Burlington cafe next month.
In anticipation of coffee shop life after COVID-19, the Vivid bar includes two espresso stations. The primary bar centers on a 3-group La Marzocco Linea AV paired with a Mahlkönig Peak grinder, while a second bar with a Linea Mini and another Mahlkönig Peak will showcase rotating single-origin espressos.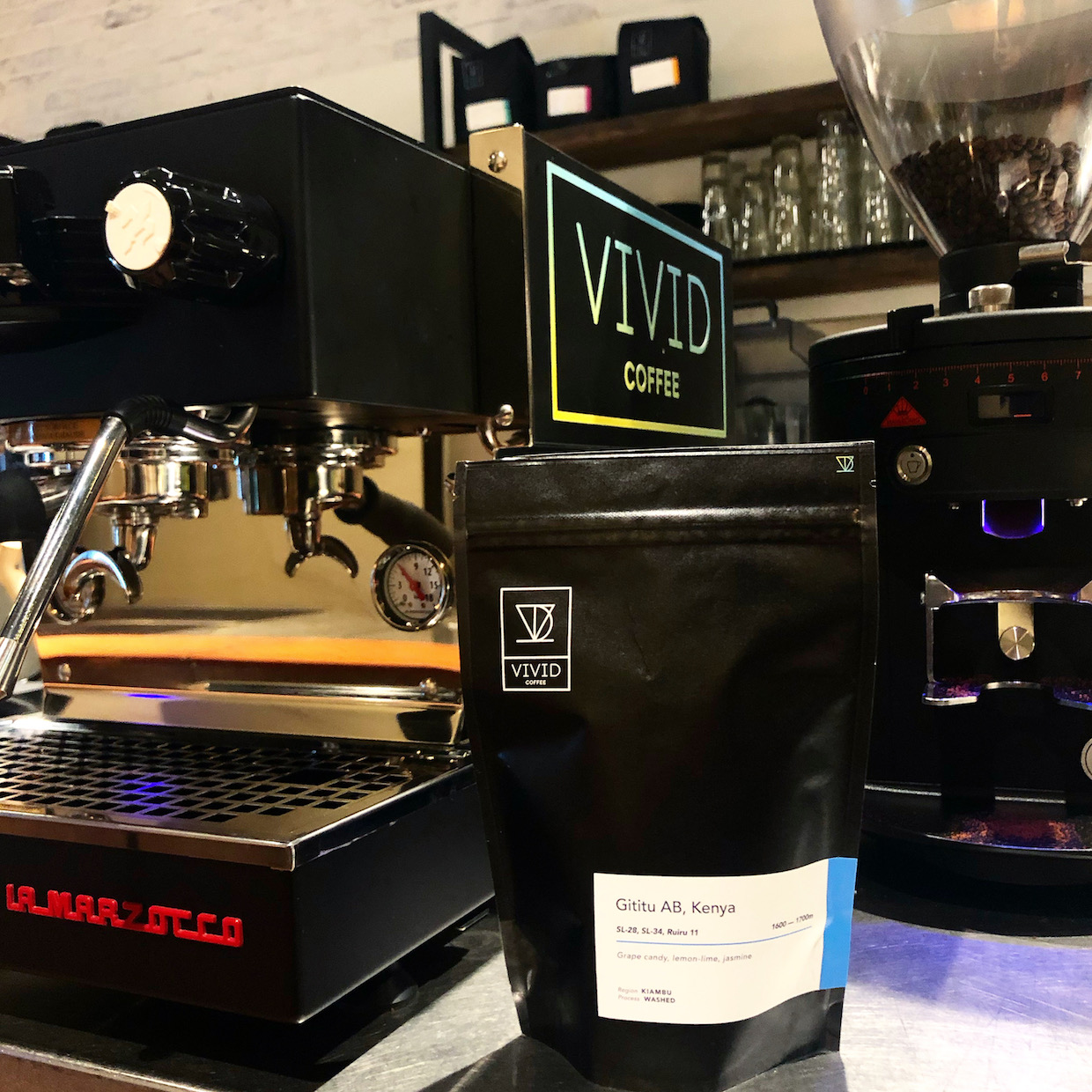 "[The Mini will be] featured on a maple countertop we had installed where we hope to have a more conversational approach to coffee service, including manual brew methods, in the future when the cafe is more than just take-out."
Prior to the pandemic, Bailey said Vivid's annual revenue was about 95% wholesale, which largely evaporated in March and April. Bailey said that inspired a push to promote Vivid's online store, which it did with help of web designer Mike Poorman.
"Fun Mike Poorman fact: he works as a drum tech for Billie Eilish, and is one of the best humans ever," said Bailey. "He really helped me out in those first few months. We weren't able to make up for the loss in wholesale revenue, but we were able to make up enough to continue to be operational and not cut any employee hours."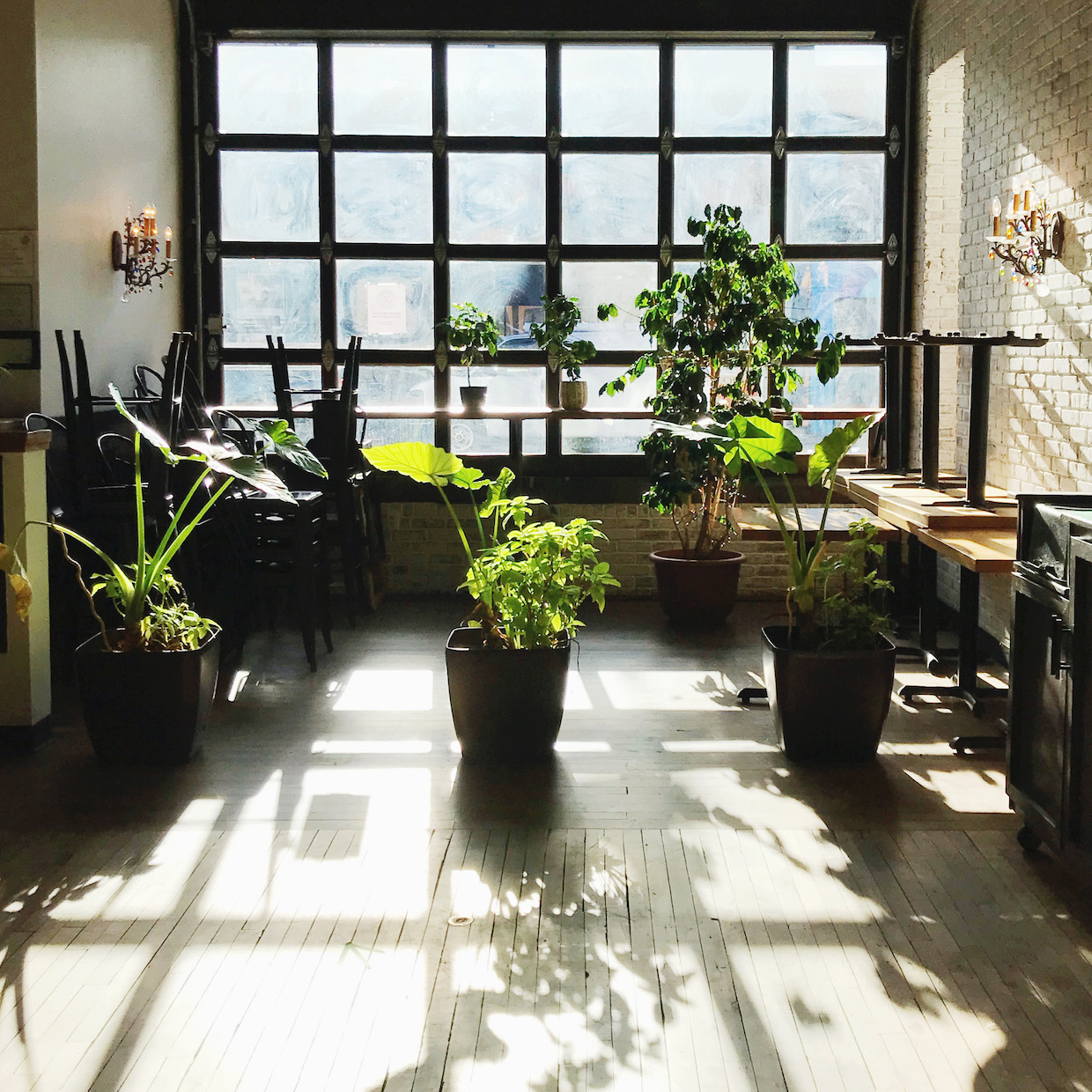 Other new efforts included a subscription service and a Snapchill canned coffee that helped them continue at the farmers market when restrictions were placed on on-site consumables.
"One of our primary concerns in the earliest months of COVID were all of our friends and baristas at our wholesale partner cafes," said Bailey. "Through the end of May, we donated $2 for every bag of coffee sold on our website to a fund that went directly to baristas of Vivid partner cafes. Thankfully many of the cafes and restaurants have been able to open up in some capacity around the time the barista fund ended."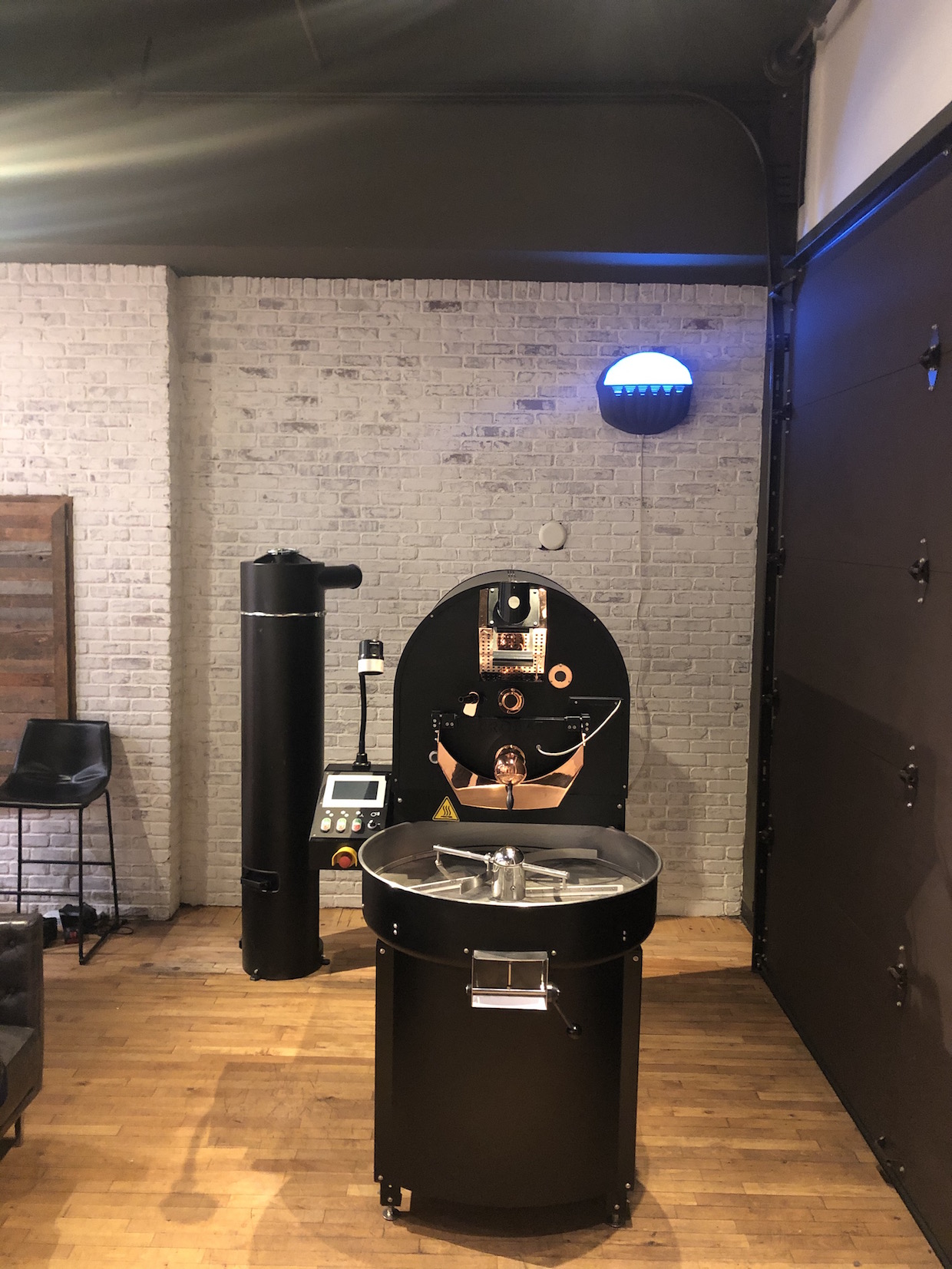 Vivid Coffee is now open at 150 Cherry St. in Burlington, Vermont. 
Howard Bryman
Howard Bryman is the associate editor of Daily Coffee News by Roast Magazine. He is based in Portland, Oregon.