Though the perils of 2020 have grounded coffee shops all over the United States, Minneapolis-based Wildflyer Coffee is ending the year in a joyful soar.
The youth-focused, nonprofit specialty coffee purveyor has officially opened in a former Peace Coffee shop in the Longfellow neighborhood on the city's south side.
Wildflyer Coffee Founder and Executive Director Carley Kammerer told DCN that the organization had intended to open in March 2020, but then you-know-what came around.
"Overall, since COVID hit, the uncertainly made it hard to plan well," Kammerer said. "In the Spring, especially, our first location fell through and we had to put everything on hold. How were we to carry on our mission when we rely on retail when suddenly that was not viable?"
The Wildflyer Coffee mission Kammerer refers to involves providing job training and job stability to youth experiencing homelessness. The idea was brought to life by Kammerer, a former coffee shop manager and youth worker, back in 2015. By 2017, Kammerer formalized a training program, and the organization was renamed Wildflyer Coffee in 2019.
Throughout last year, the nonprofit operated a mobile coffee cart, including a regular stop at the Linden Hills Farmers Market, and hosted or catered popup events designed to generate funds for a brick-and-mortar bar to expand job training and programming for even more young people. By last November, the group had raised more than $165,000.
Last month, beloved Minneapolis specialty coffee roasting company Peace Coffee announced it was unfortunately ceasing all retail operations amidst the pandemic. The silver lining was the simultaneous announcement that Wildflyer would be moving into the Longfellow shop space, while Peace would assist with training and coffee supply.
At the new Wildflyer bar, limited food offerings accompany a range of brewed coffee and espresso-based drinks. While the bar arrangement, exposed brick and wood beams will be familiar to former Peace patrons, a new painted mural with the Wildflyer bird logo along the back wall now captures guests' attention.
Since launching its coffee cart, Wildflyer has trained 15 youth, with 11 graduating from the six-month cohort program. The group connects with youths experiencing homelessness through shelters and drop-in centers, and Wildflyer now expects that the brick-and-mortar cafe will allow the organization to expand training to 20-25 young people per year. Staff at the new shop includes Kammerer, a shop manager and two shift leads.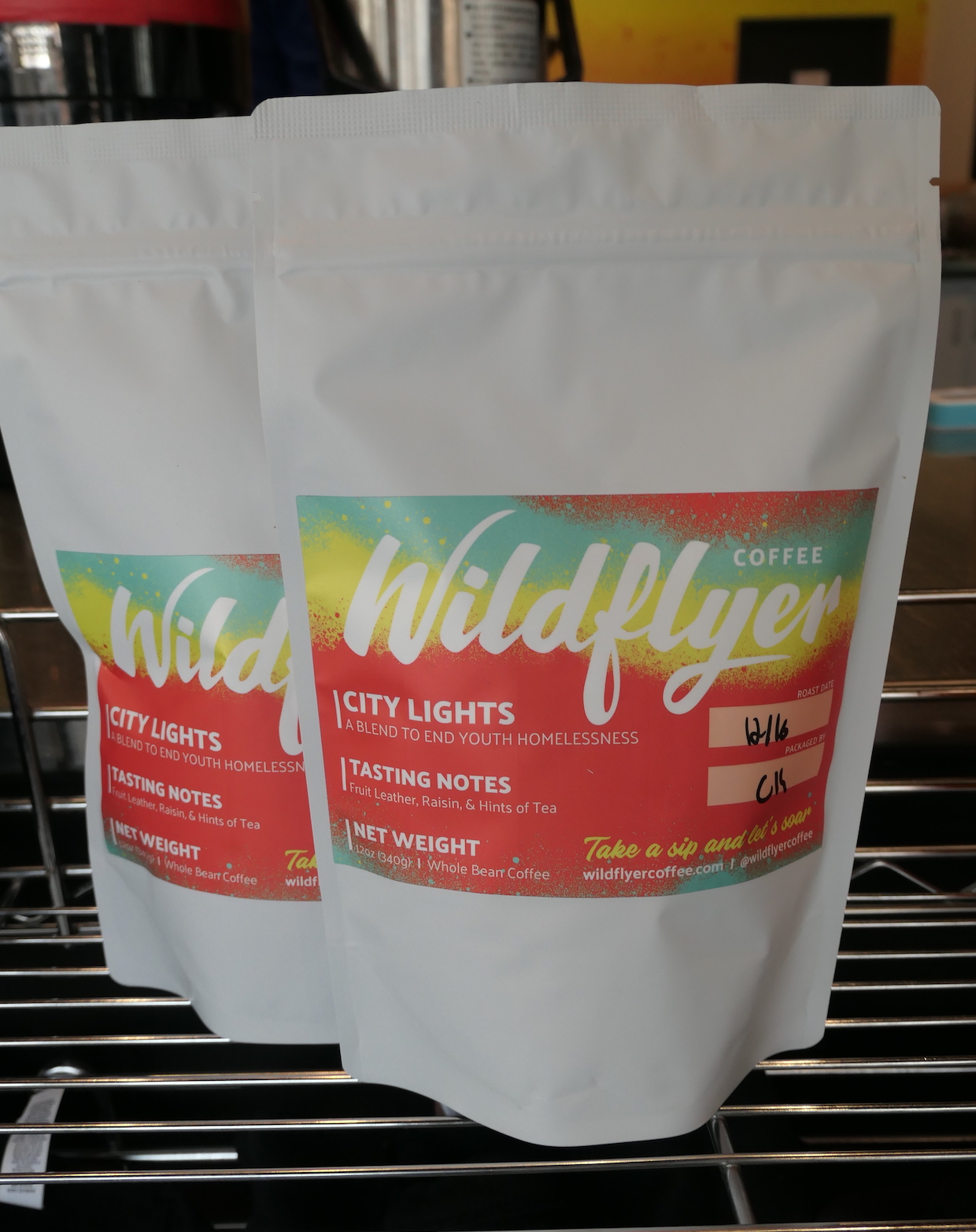 Kammerer told DCN that the hope is for the coffee operation to expand even farther, resulting in even more training and engagement.
"We hope to open other brick-and-mortar locations to support more youth," Kammerer said. "We hope to become a model for social enterprise and nonprofit work and how to do that more sustainably."
Wildflyer Coffee is now open at 3262 Minnehaha Ave. in Minneapolis.
Nick Brown
Nick Brown is the editor of Daily Coffee News by Roast Magazine.