Specialty coffee industry pioneer and Espresso Vivace founder David Schomer has kept busy throughout the COVID-19 pandemic, not only in keeping multiple Vivace coffee bars operational, but also through training and education.
As a companion initiative to the upcoming publication of the revised and updated edition of his book, now called "Espresso Perfection," Schomer has just posted an online video training course called the Espresso Perfection Seminar.
The 53-minute video delves into virtually all aspects of espresso understanding and preparation, starting with the coffee itself, including selection, roasting and storage. It includes a deep dive into grinding theory and equipment choices — a topic about which Schomer has been particularly vocal in recent years — and moves on through barista techniques regarding basket preparation, dosing and distribution, tamping and extraction, up through milk steaming and latte art demos.
A United States Air Force electronics technician, Boeing meteorologist and classical flutist, Schomer similarly embraced video as a means to promote the original publication of "Espresso Coffee: Professional Techniques" way back in 1996.
Anyone that still owns an original VHS copy of either of the two well-made, roughly half-hour instructional classics, "Techniques of the Barista" or "Caffe Latte Art," should treasure it as a specialty coffee industry collector's item.
Though the old videos' wealth of evergreen information and era-appropriate embrace of the bolo tie are still enjoyable via YouTube, Schomer told Daily Coffee News the new seminar by comparison illustrates just how much new ground has since been broken in espresso technology and theory.
"It shows much more progress, as we have been refining all aspects for 32 years now," said Schomer. "The information contained will perhaps be the deciding factor in many businesses' survival in competition with the Big Green, and other independents."
The video is available for 30-day rentals for a fee of $75, a price Schomer said was difficult to determine given the higher cost of in-person training seminars at Espresso Vivace in Seattle, where retail business has slowed due to the pandemic. However, Schomer said the shops' regular customers have very much appreciated the company's ability to adapt and remain open.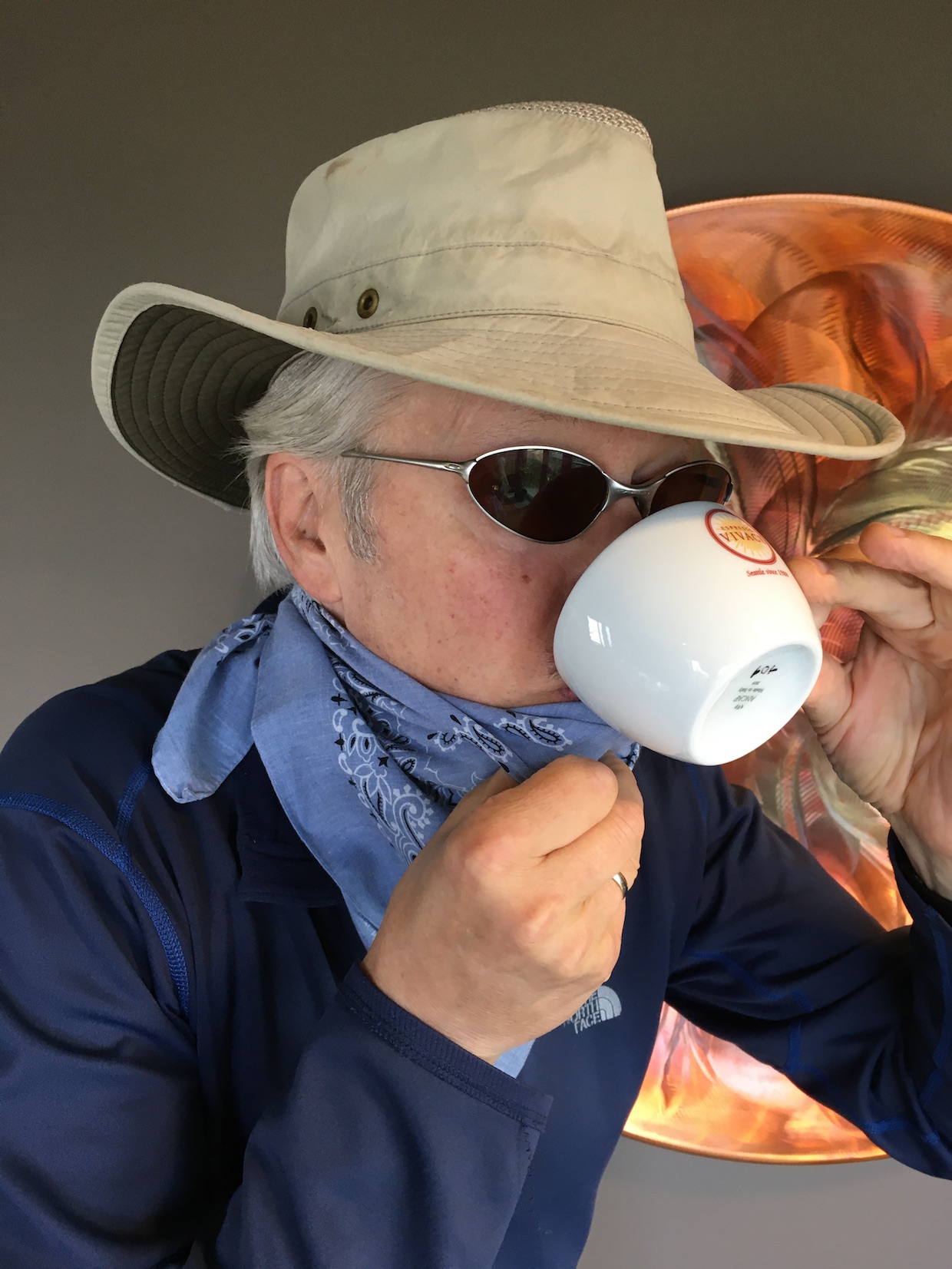 "In the coffee shops, we feel a deep spirituality in being here for Seattleites," said Schomer. "We are a bright spot and an important token of normality for our customers during a dark time. Our Christmas tradition of opening the 321 sidewalk bar was literally met with tears of joy this year. Never have I been more gratified to make this beautiful coffee for our loyal customers."
Schomer said he looks forward to traveling and ramping up his professional training and consulting efforts through the launch of Schomer Consulting later this year. "Espresso Perfection" is slated for publication later this winter. The video seminar is available now.
Howard Bryman
Howard Bryman is the associate editor of Daily Coffee News by Roast Magazine. He is based in Portland, Oregon.