Putting the "fun" back into "coffee education is fundamental," a new Canadian-born game called "Leaderboard: The Coffee Game" is encouraging coffee connoisseurship while offering a bevy of prizes.
Leaderboard has been designed as an online tasting game of sorts, with standings and winners every three months. For $79.95 CAD (approximately $63 USD, as of this writing), players receive 10 60-gram (2.11-ounce) bags of mystery coffee with 10 corresponding tasting cards, an instructions card, a quiz card, a sachet of Third Wave Water and electronic submission instructions.
Given access to video tutorials from some coffee industry experts, players are asked identify various characteristics of the coffees — such as place of origin, processing method, variety, etc. — based on their own home tastings.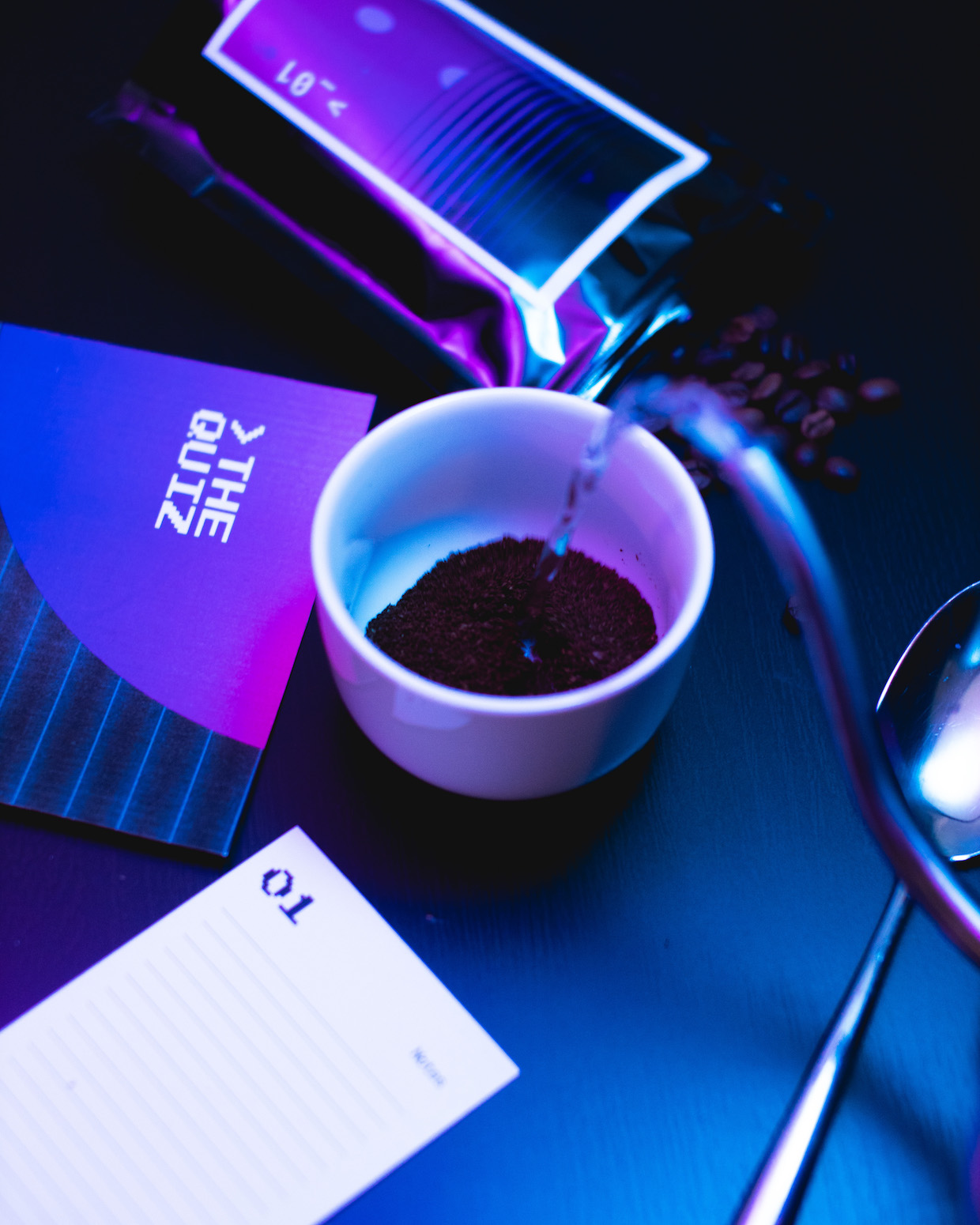 Each quarter after the submission deadline, the top 20 scores based on a 100-point format are added to the online leaderboard and the top five highest scores receive prizes, including a grand prize that includes a $500 CAD ($393 USD) package from Canadian coffee equipment seller Eight Ounce Coffee plus a Flair NEO espresso brewer, a Varia Multi Brewer, a Baratza Encore Grinder and a 6-month subscription to the subscription service The Roasters Pack. The full prize list for Season 1 of Leaderboard is shown here. 
Of course, this isn't all fun and games. It's actually a unique interpretation of the coffee subscription model, as the segment has been experiencing a rapid period of innovation that has been sped up even further by the COVID-19 pandemic.
Leaderboard is the joint creation of two Canadian coffee entrepreneurs: Suneal Pabari, co-founder of The Roasters Pack and Matchmaker Coffee subscription services; and Grant Gamble, founder of the creative and coffee event agency the Culture Coffee Project.
The co-founders said they envision Leaderboard as a means for casual coffee drinkers to engage in coffee education in a way that is entirely without pretense or intimidation, while also adapting to contemporary modes of communication in an era of social distancing.
Pabari told DCN that he's been inspired by coffee companies who have adapted to bring more of their direct-to-consumer business online in the pandemic era, particularly in the subscription segment.
"That will definitely help supplement some of the lost income while cafes aren't as reliable of a revenue stream. It's a no-brainer, and I suggest all roasters to make sure they have subscriptions on their site," Pabari said. "I think for a multiroaster subscription like what we have with The Roasters Pack, they key is, and always has been, focusing on creating a really cool experience for people. What are you doing that makes your subscription more than just coffee in the mail?"
For Leaderboard, Pabari and Gamble have enlisted the services of some true leaders in the specialty coffee game. Those "coaches" have participated in videos that help guide players through various aspects of coffee tasting. For example, Phyllis Johnson (BD Imports, United States) leads a segment on women in coffee, Ben Put (Monogram Coffee Roasters, Canada) addresses identifying coffee varieties and cultivars, and Gabby Wright Deserre (Red Fox Coffee Merchants, U.S.) helps players understand the impact of altitude. Other coaches include Lem Butler, Kay Pest, Cole Torode, Stacey Lynden, Josh Tarlo, Sarah Ball, Lee Knutila, Ply Pasarj and Sam Mazzella.
Season 1 of the quarterly Leaderboard game begins this month, with a Friday, Jan. 15, application deadline, coffee/game shipments starting Jan. 18. and a reveal of the mystery coffees/answers on Monday, March 1.
---
[Editor's note: A previous version of this story incorrectly spelled the last name of Sam Mazzella.]
Nick Brown
Nick Brown is the editor of Daily Coffee News by Roast Magazine.