A connection between Dallas and Costa Rica has grown like a verdant jungle vine with the opening of The Berni Bean Coffee Company cafe. The new downtown spot soft-launched last month, selling brewed coffee drinks and roasted Costa Rican beans in a space bursting with vibrant leafy greens, both painted and real.
The 2,800-square-foot cafe and headquarters will soon feature a neon-lit stage called the Rain Stage for live performances or pop-ups from other businesses. An on-site grow room may eventually lead to retail plant sales.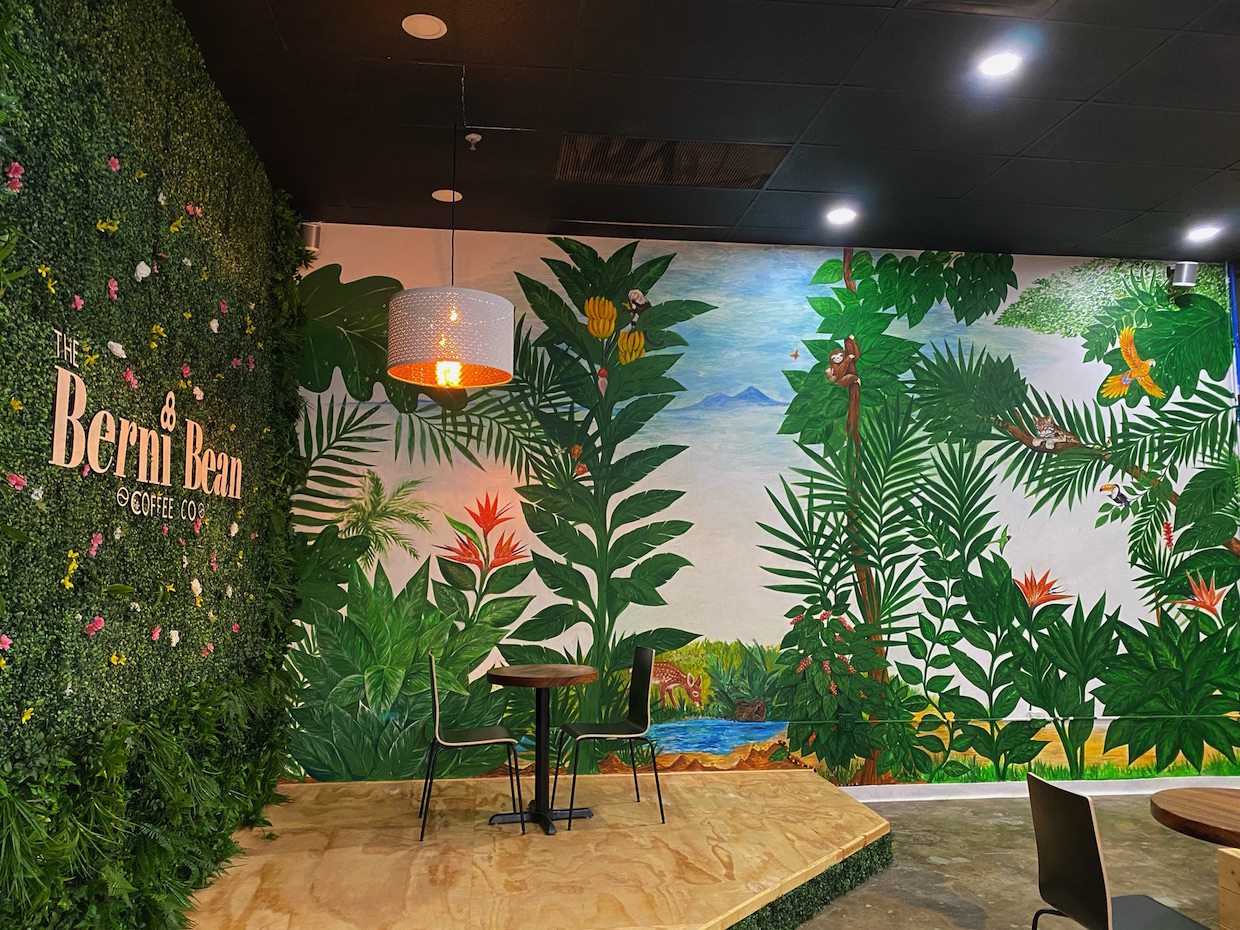 "We're trying to show Costa Rica in a small coffee shop," Giuliana Bernini, who co-founded The Berni Bean with her brother Stefano Bernini, told Daily Coffee News. "We have bamboo all over the place that we cut ourselves. Everything we've done, we've done ourselves, with our own hands. It's been a lot of hard work but we are trying to make a little Costa Rica oasis in the shop."
A mural vividly depicting a rainforest scene spreads across the cafe's entire back wall. A living wall features floor-to-ceiling greenery behind the company's logo, while the front of the bar is fully dressed in hand-cut bamboo.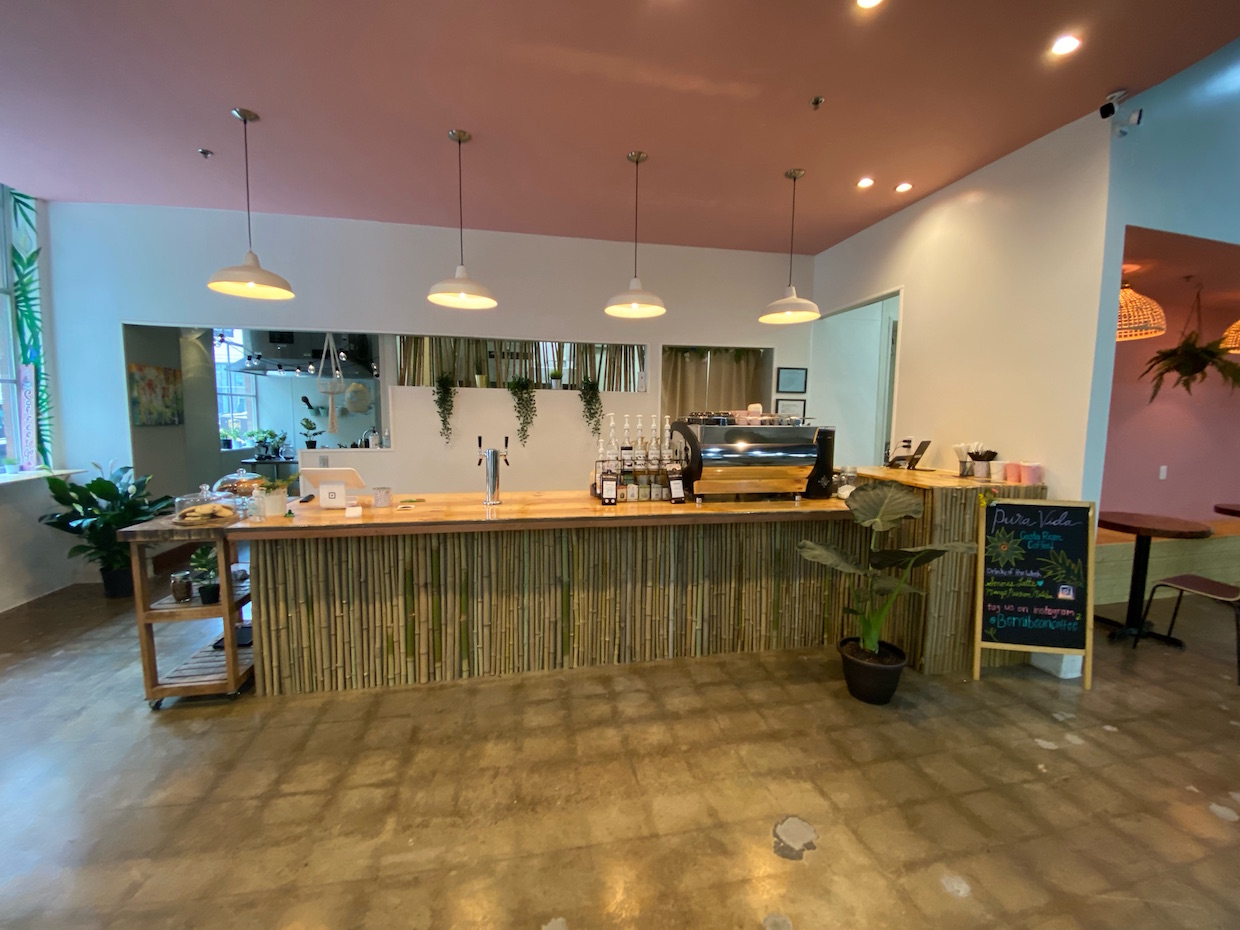 Decorative flora aside, the real star of the jungle at The Berni Bean is the Costa Rican coffee. All the beans currently coming to the shop came from farms near to or or owned by members of the Berninis' family.
"Berni Bean was founded last summer, but we have been in the coffee industry for over 150 years," said Giuliana Bernini. "We just had never brought it to the United States as our own brand. We sold it in different big brands like Starbucks or Nespresso and things like that. We decided to not only bring our coffee but also outsource from different small farms to support the Costa Rican community, [and] because we wanted to be in the niche of specialty coffee, not just general coffee."
The family affair also involves the younger Berninis' parents, and a portion of each sale goes to organizations working to preserve the Costa Rican rainforest.
"Everything we do is tributing our family, our roots, who we are and where we come from," said Bernini. "[We're] inspired by Costa Rica; we donate back to the rainforest, we want to promote tourism; we want to help our community."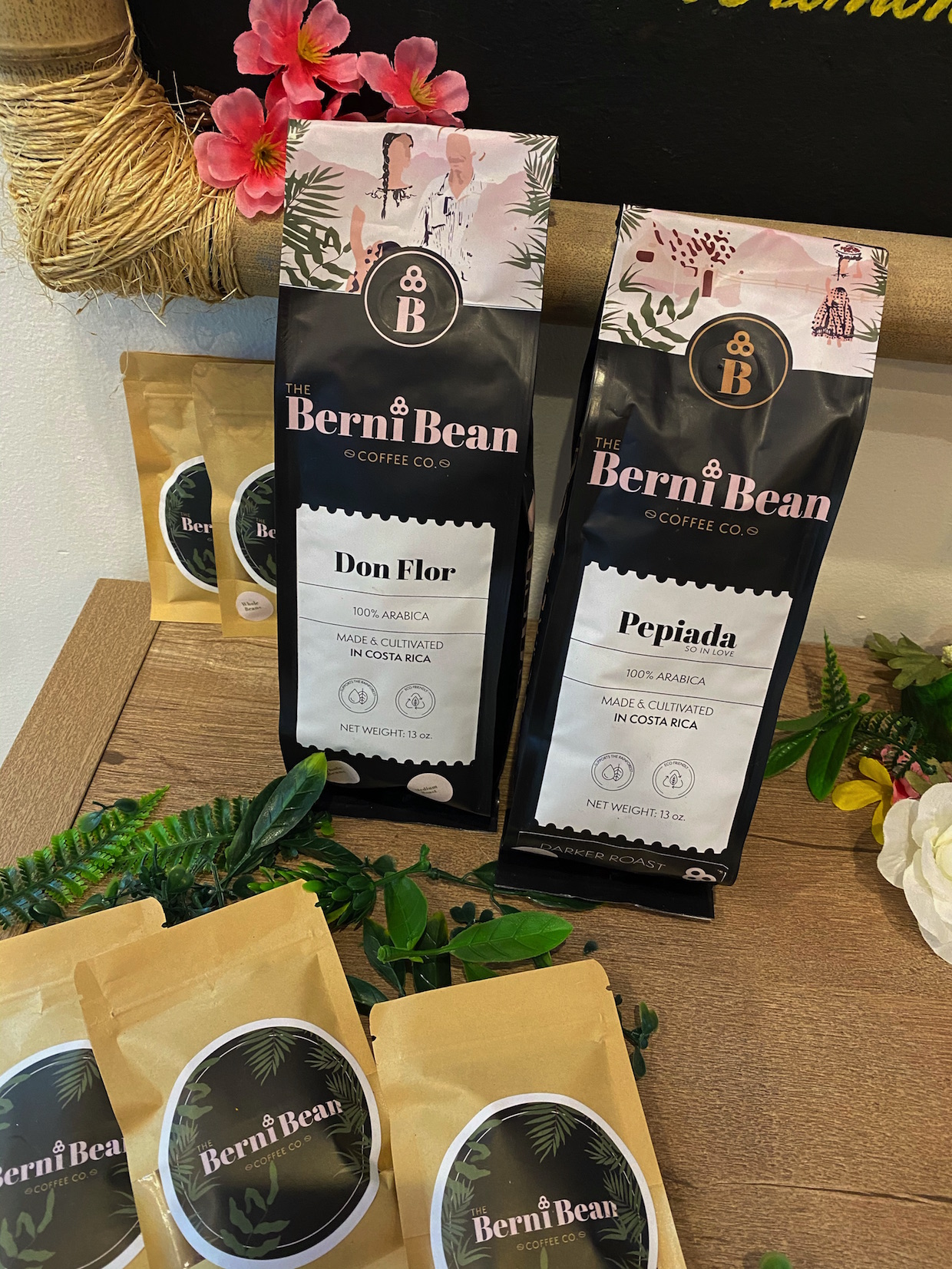 Berni Bean coffees are roasted in Austin by Roast Magazine 2021 Micro Roaster of the Year Greater Goods Coffee Co., including Catuaí-variety beans grown in the Brunca region. The Don Flor drip coffee roast is named after family patriarch Florentino Castro Soto, a prominent figure in the Costa Rican coffee trade in the early part of the 20th century. The Don Flor coffee features chocolatey and nutty flavor notes that are a further nod to Soto, whose business, five generations ago, was called Mocha Coffee.
Next month, Bernini said the company will be introducing a new roast called La Villa, a  sweet and rare yellow Catuaí that they've named after the house where her grandmother was raised by her great-grandparents.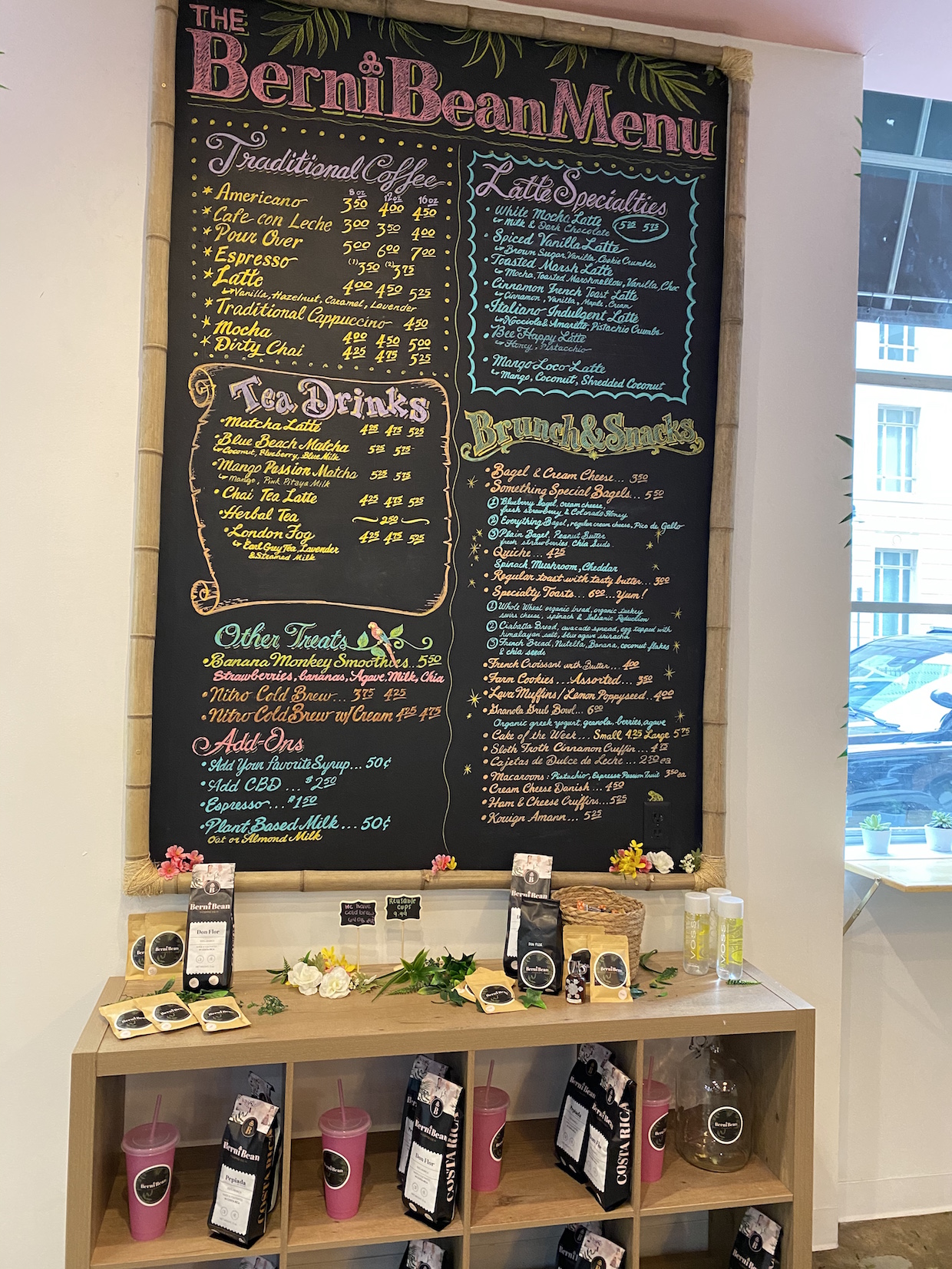 The company hopes to eventually establish a warehouse on U.S. soil for the sale of green coffees to other roasters.
In the meantime, The Berni Bean is offering downtown Dallasites its own modern take on Costa Rican coffees with brewed coffees, espresso-based drinks, specialty lattes and teas alongside a selection of sweet and savory baked goods.
The Berni Bean is open now at 400 North St. Paul Street, Ste. 120, in Dallas.
Howard Bryman
Howard Bryman is the associate editor of Daily Coffee News by Roast Magazine. He is based in Portland, Oregon.