Odd Meter Coffee strives never to miss a beat when it comes to quality coffee and service, though its managerial model freely steps off the beaten path.
Partners and Odd Meter Co-Founders Eric Moers and Angelica Chayes, who opened the cozy Salem, Massachusetts, coffee shop in January, eschew the traditional top-down, boss-to-underling structure in favor of an environment that is more collaborative and equitable.
Chayes told Daily Coffee News that while the concept of the shop has been stewing for years, the concrete steps to organize and open the business didn't occur until the thick of the pandemic and social unrest of 2020.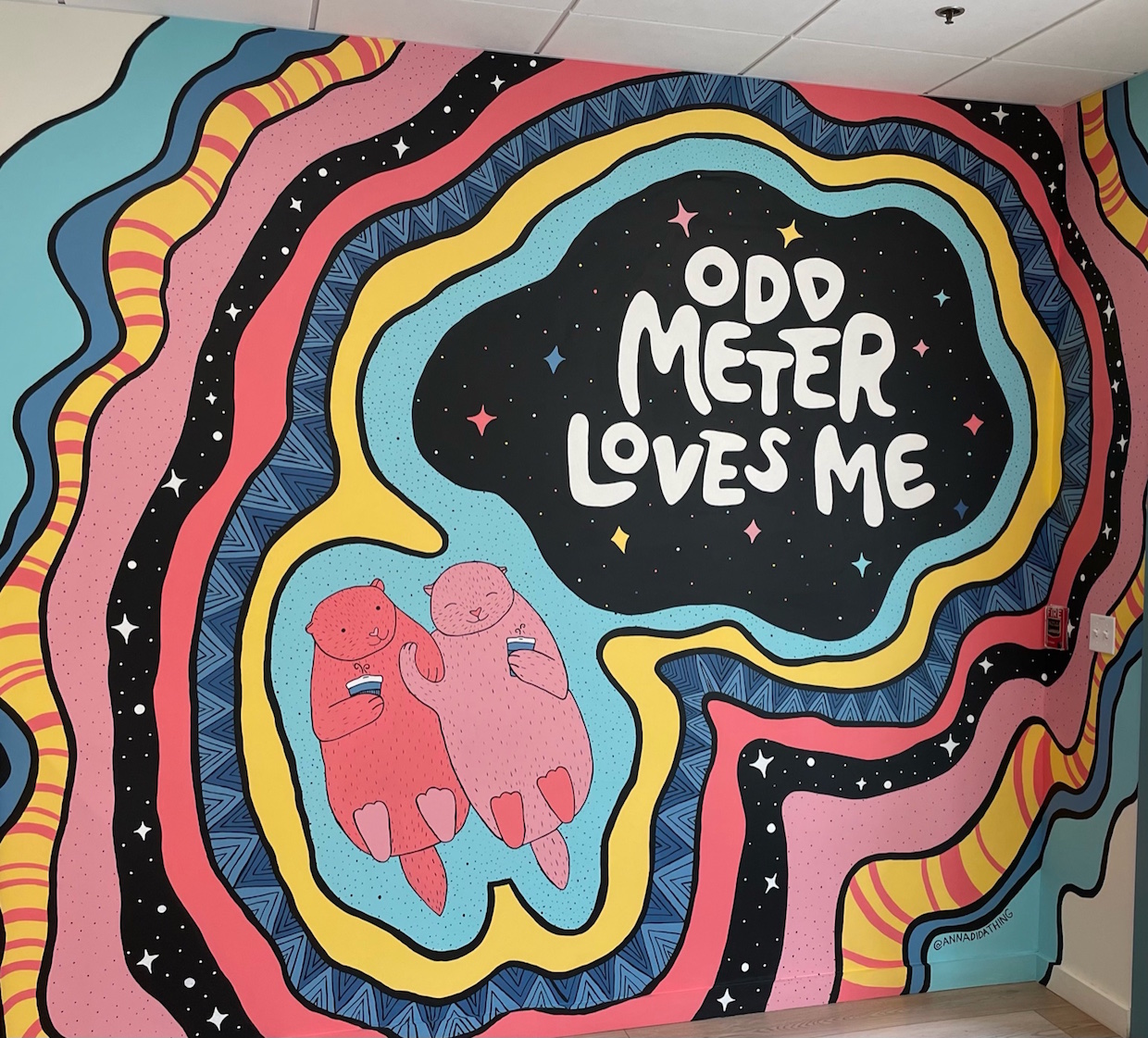 "That's the world we came into, and we're here to change it for the better," said Chayes. "We love coffee, we love people, and we believe small businesses can be a driving force to create equity, environmental harmony, and prosperity for the many."
Everyone employed at Odd Meter is a salaried, full-time worker, and all are expected not only to perform basic duties, but to leverage their strengths and skills to contribute to the growth of the shop.
"We plan together and talk through decisions," Chayes told DCN. "It can be as simple as how many bottles of milk to order in the coming week. It might be the marketing plan for the next two months, looking over the budget to see where we can make adjustments, but we discuss everything. The books are open. We all have creative oversight on the social content and graphics we use."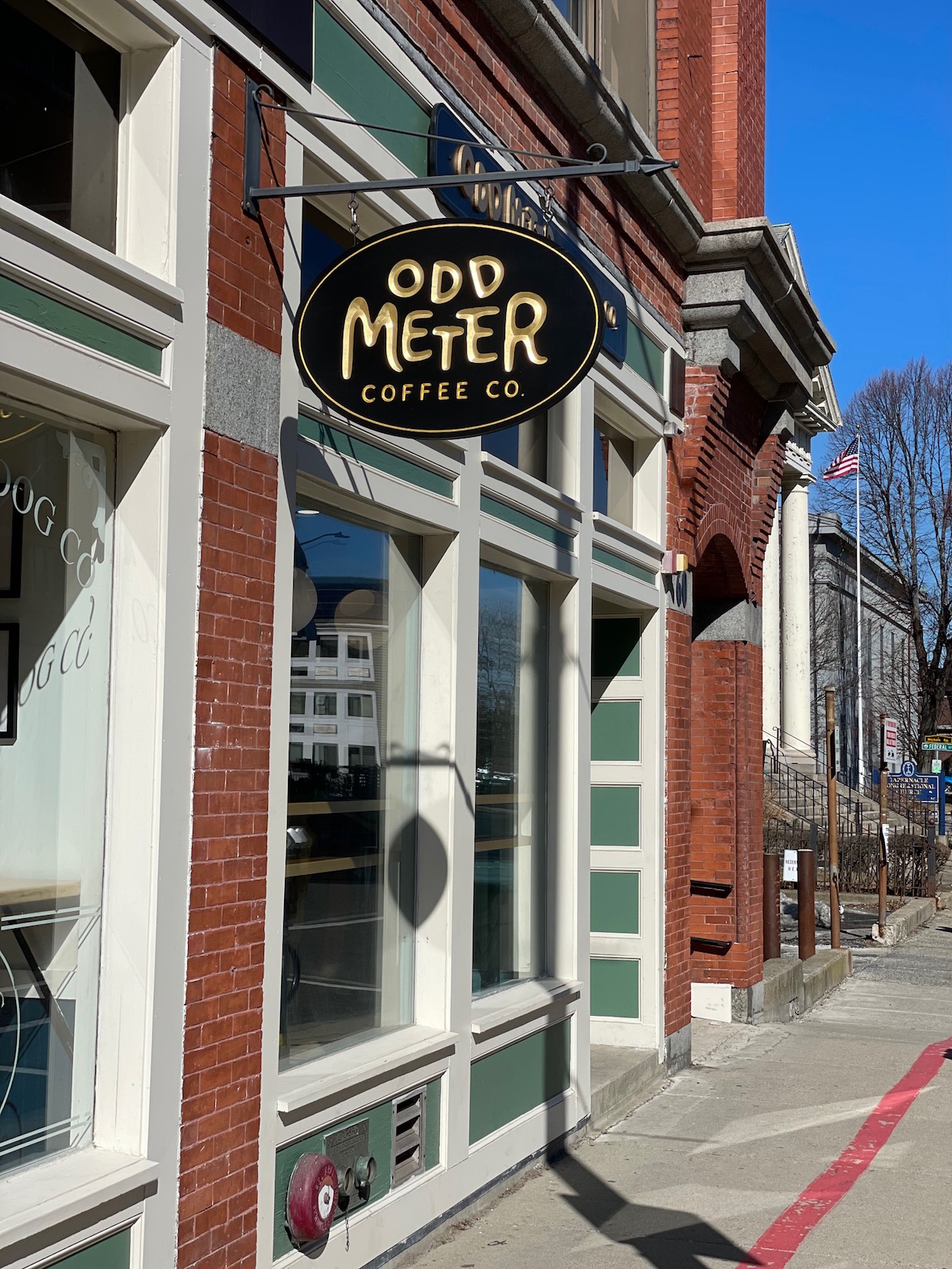 Owing to past experience, Moers typically takes the lead on the coffee program, while Chayes has abundant experience in strategy and marketing. Yet everyone chips in in valuable ways, Chayes said, including on the more menial tasks, whether that's cleaning the toilets or filling out annual reports.
The starting salary at Odd Meter Coffee is $33,000 a year, which breaks down to $2,750 per month before tips. The goal is to provide ample, stable income that considers the local market.
"We certainly don't prohibit or discourage tipping at all. That's icing on the cake for a nice interaction and is much appreciated," said Moers. "We just believe tips ought to be a bonus and not a means for customers to make up the difference in wages that businesses ought to be paying their staff."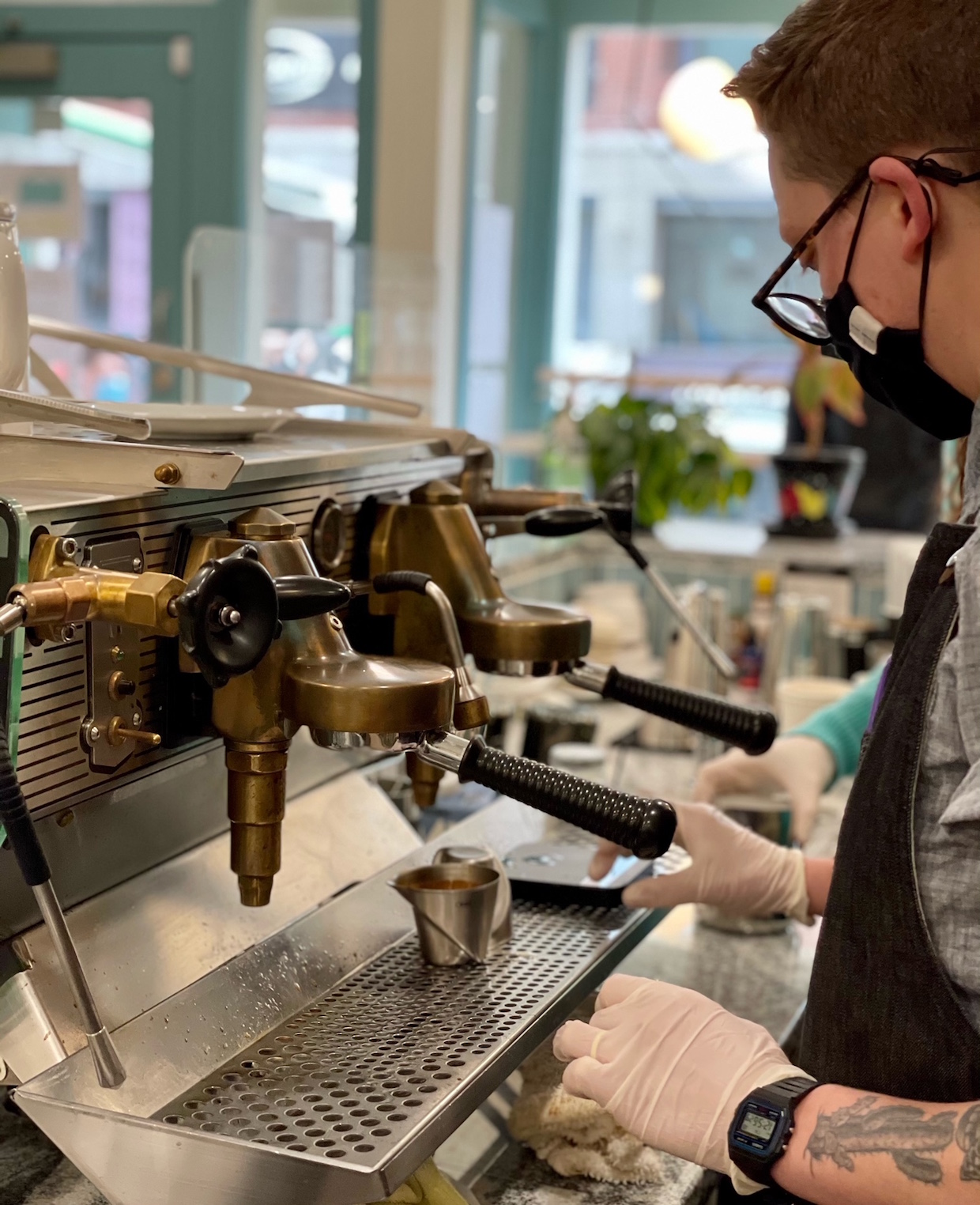 The coffee station inside the roughly 1,080-square-foot shop centers around a Kees van der Westen Mirage Duette espresso machine, flanked by Mahlkönig
Peak and K30 Air grinders. The bar uses remineralized reverse-osmosis-purified water throughout, including through a Fetco XTS batch brew system and manual Kalita Wave pourovers. A Ditting 804 grinder equipped with Lab Sweet burrs grinds for drip, Toddy immersion cold brew and a "showstopper" Oji Co. slow-drip tower that brews single-origin cold coffees.
Coffees are roasted by Boston-based George Howell Coffee, a company chosen both for its high-quality beans and for its ability to train staff who may not have had much specialty coffee experience. This is important given the shop's propensity to hire based on character and ambition rather than simply work experience, the owners said.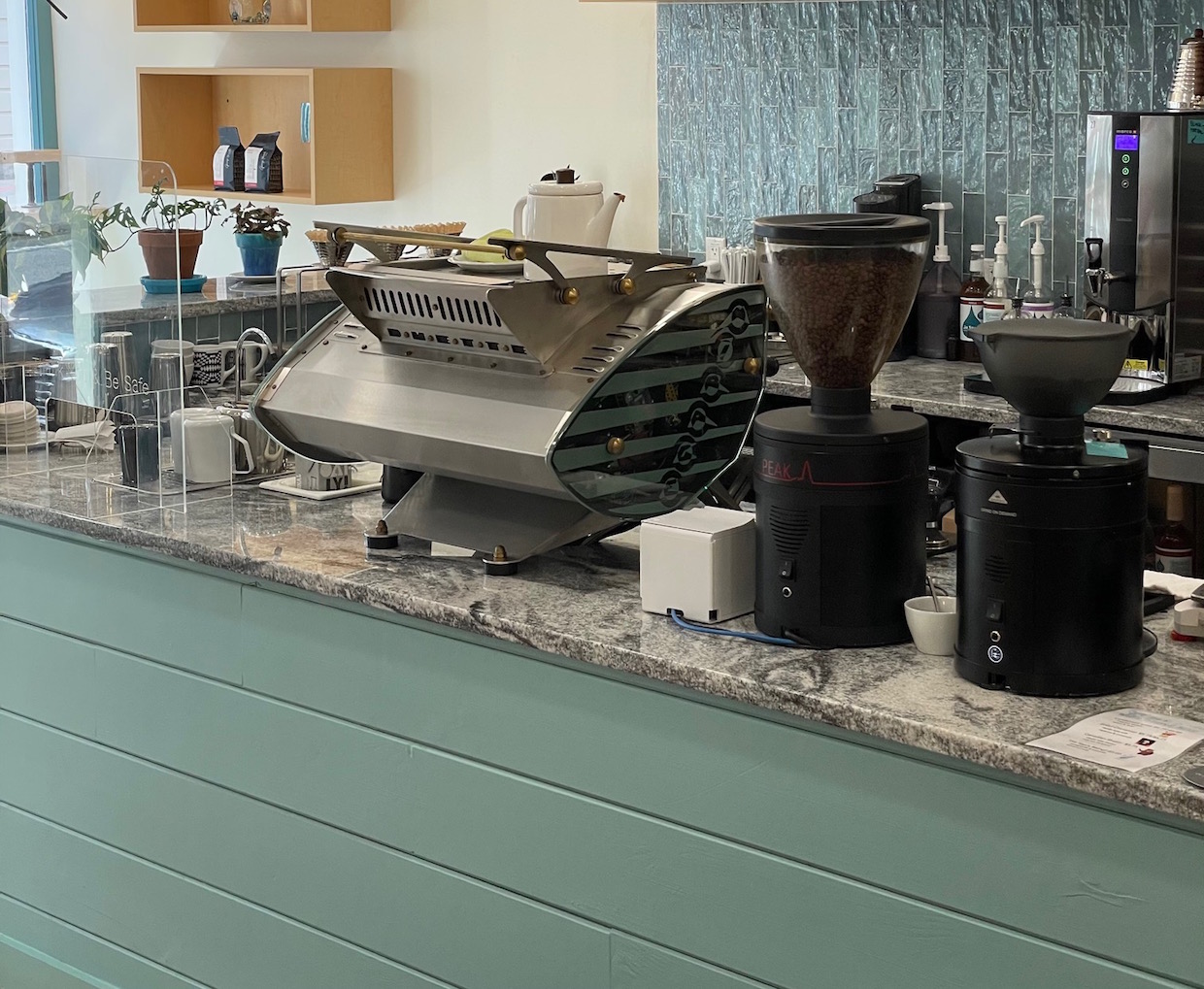 "We aren't just offering a cool compensation package. We are asking a lot," said Chayes. "People may think the culture we are creating sounds like something they've always wanted, but when it comes to living it, to really taking ownership, treating the business like it's theirs and not just some faceless corporation, speaking up when they've never been listened to before, the constant need for creative thinking, growth, problem solving, for showing up with their full selves, true interdependence and mutual care, of each other, our customers, and our community, that's more of a challenge than most people recognize in the interview process."
Odd Meter Coffee Co. is now open at 60 Washington St. in Salem, Massachusetts.
Howard Bryman
Howard Bryman is the associate editor of Daily Coffee News by Roast Magazine. He is based in Portland, Oregon.