Equipment gleams, colors pop and tantalizing aromas radiate from everywhere inside Vibrant Coffee Roasters & Bakery, the first retail outpost opened by the 3.5-year-old Philadelphia-based coffee roasting company.
Coffees for the 630-square-foot coffee bar and bake shop that opened last month in Philly's Rittenhouse Square are roasted by the 2020 Good Food Awards-winning roaster in a Loring Falcon roaster at a separate warehouse location.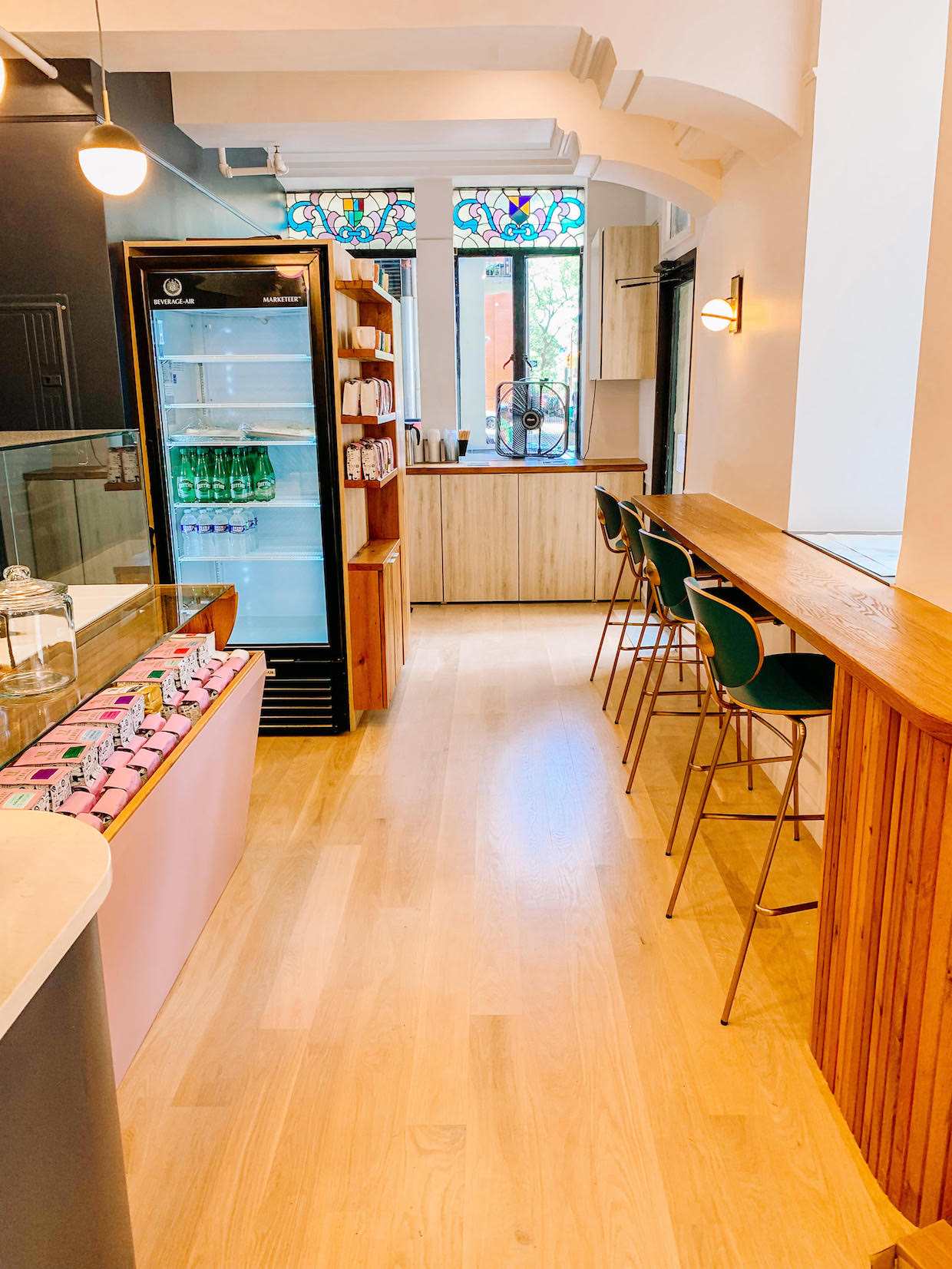 About half the shop is taken up by the onsite baking operation, while the rest comprises the coffee bar, four seats inside and another eight out front.
"It is tight," Ross Nickerson, owner and founder of Vibrant Coffee Roasters, told Daily Coffee News. "Although Rittenhouse Square, with its essentially unlimited seating, is less than half a block away."
The bakery component is a big element of Vibrant's expansion into retail, following the passion Nickerson developed in recent years through home-based dabbling in the craft of sourdough breads, croissants and brioche.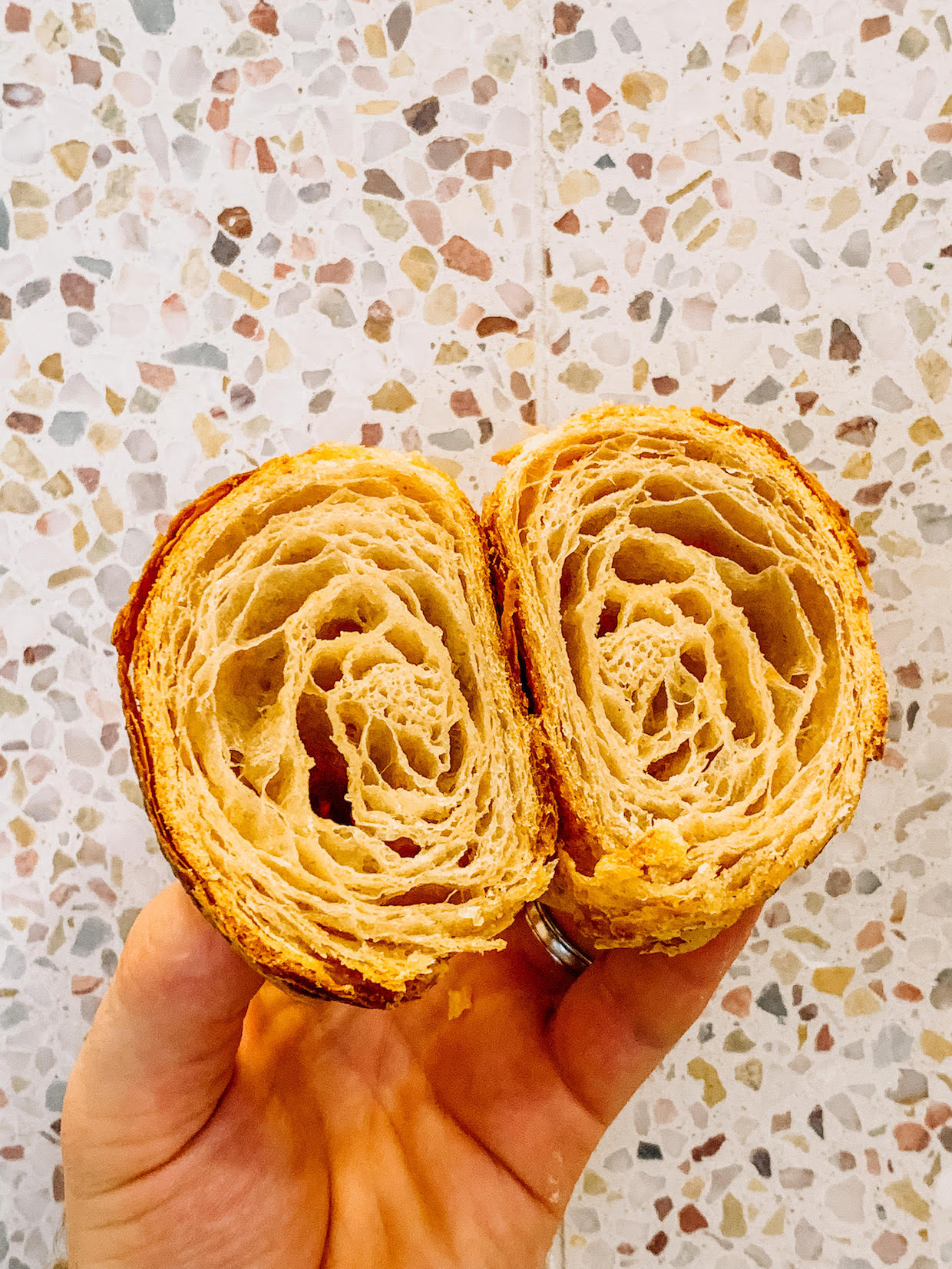 "I have had some influence on the baking program, but really our head baker Meg Linck runs the show," said Nickerson. "Jacqueline Libby and Liane Sullivan are also doing an amazing job cranking out sourdough croissants and surprising us with new items from time to time."
Both with coffee and with baked goods, Nickerson and the staff are content to cater to various tastes and levels of roastiness. The shop offers two clear options for batch brews, one rotating light-roasted, single-origin coffee and one chocolate-forward roast that skews darker.
---
Related Reading
---
"While my own personal preference is for juicy, acid-driven light roast coffee, that is definitely not what makes most people happy, so we have two coffees on batch brew," Nickerson said. "Same deal with the baked goods. While I'd love to do 100% whole grain everything and bake it all super dark, that's not what most people want… So what we do is compromise. Our sourdough croissants, for example, are 33% organic whole spelt flour and 67% organic white bread flour, all locally grown and milled, and we bake them dark enough to get good flavor but not so dark that it scares people away."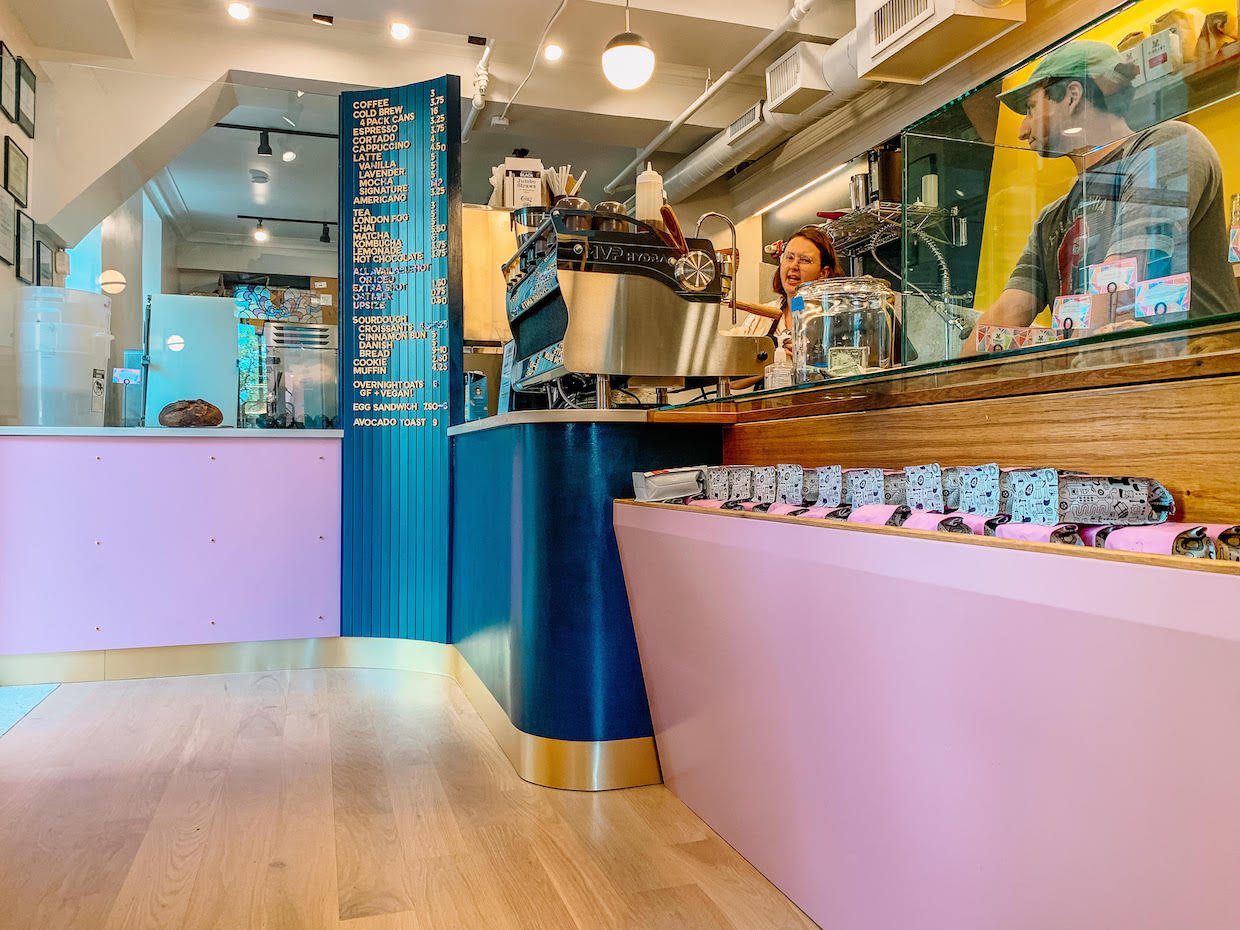 Nickerson said the shop itself is designed to reflect the high quality of the products, with attention to detail in the woodworking and finishes matching the attention to detail in drink prep, for example. Collaborating on the colorful, welcoming design were Nickerson's wife Megan McCusker and the Philadelphia firm Kole Made.
"We keep all the nerdy technical stuff in the background and just focus on providing truly welcoming service to everyone who comes through our doors," Nickerson said. "I think a lot of customers, or potential customers, look at the minimalist design cafes and think that they aren't cool enough to be there. That's the exact opposite of the message we want to send."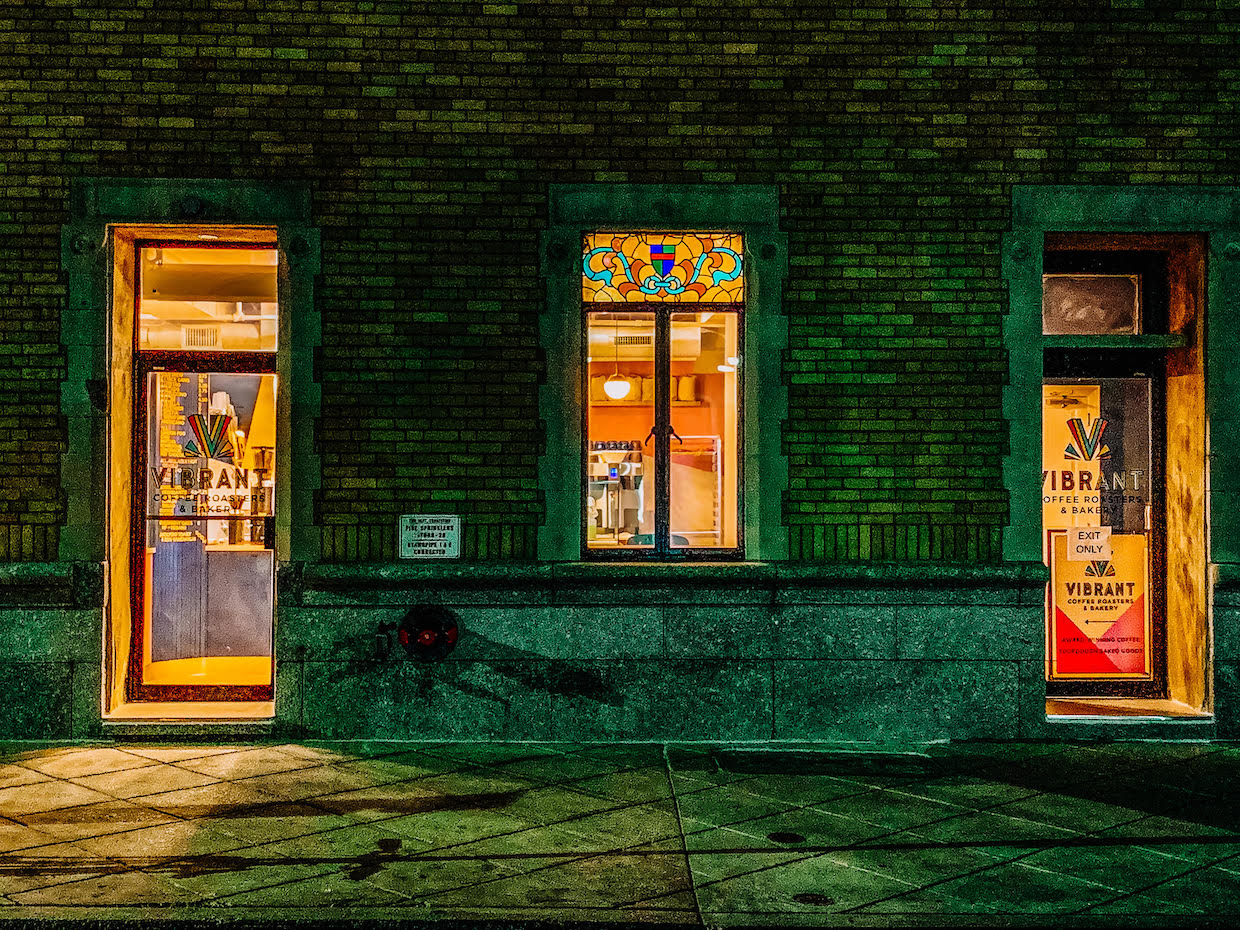 Vibrant Coffee Roasters and Bakery is located at 222 W Rittenhouse Square in Philadelphia. Tell us about your new coffee shop or roastery here.
Howard Bryman
Howard Bryman is the associate editor of Daily Coffee News by Roast Magazine. He is based in Portland, Oregon.