Despite sweeping claims made by the coffee industry's corporate giants regarding sustainability accolades, at least 10 of the world's biggest coffee roasters have failed to guarantee a living income for coffee farmers in their supply chains, according to a new report from the Columbia Center of Sustainable Development.
The 72-page report follows the Center's groundbreaking 2019 report that came amidst the coffee sector's most recent price crisis.
While prices for coffee producers have since rebounded to historically high levels on the commodities market — in part due to the misfortunes of large landowners in Brazil — the latest report warns that the sourcing practices of some of the world's largest coffee buyers are not doing enough to address smallholder farmer livelihoods.
It highlights the stark discord between roasters' broadly trumpeted sustainability claims, such as "100% sustainably sourced," and the realities that millions of small-scale producers face in their positions as "price takers."
Furthermore, the report notes that farmworkers — i.e. laborers as opposed to farm owners — represent a "gaping hole" in sustainable sourcing efforts, with none of the companies researched able to ensure "living wages."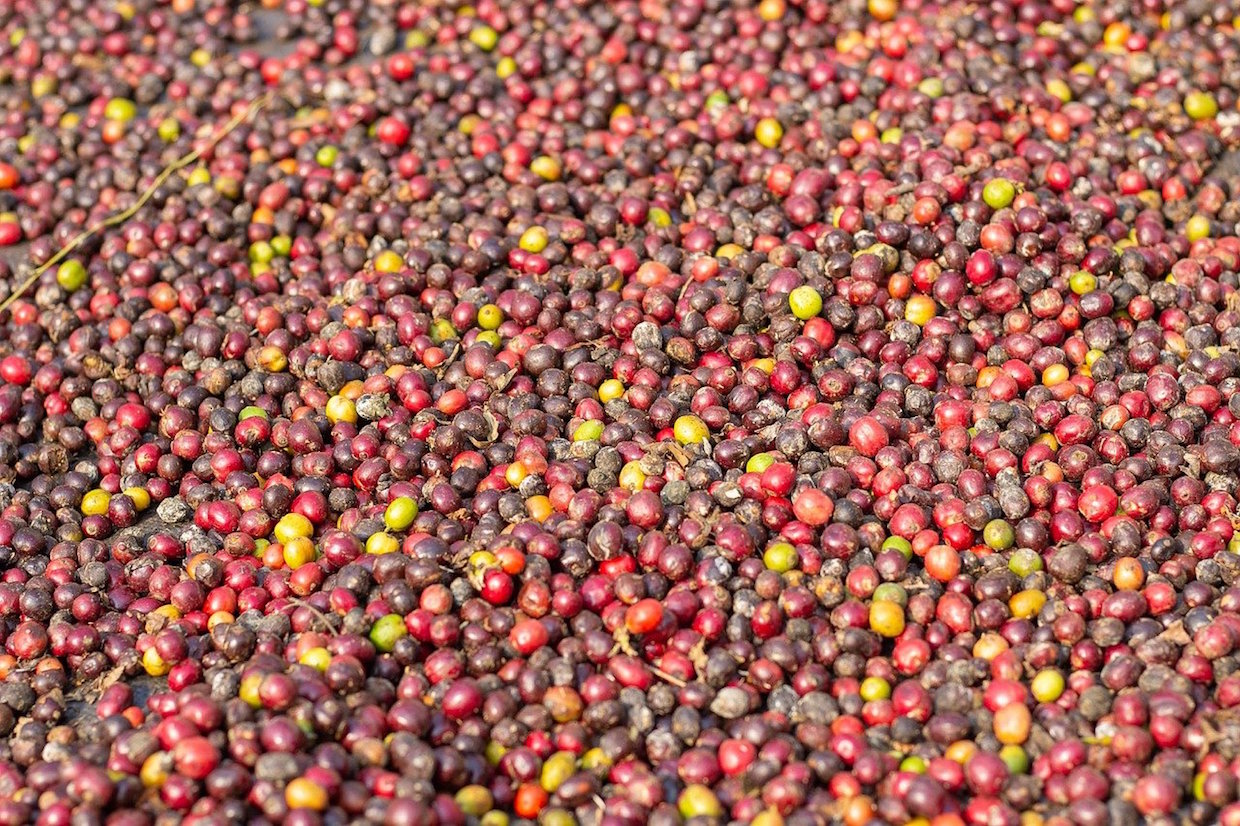 The 10 coffee companies examined through interviews and desk research were Nestlé, JDE Peet's, Smucker, Starbucks, Lavazza, Tchibo, Keurig, Costco, Tata, and Unilever.
The report relies on the notion that a living income among coffee farmers — loosely defined as an income that can provide for a healthy diet, quality housing, essential health services, education, transport, and even some farm investments or emergency cash — is an essential component of sustainable sourcing.
Work surrounding the concept of living incomes has been evolving rapidly in the coffee industry. Recent examples include Fairtrade International's first ever living income price reference points, and the "Verified Living Income" model from Heifer International, Bellwether and Sustainable Harvest.
The Columbia report compared the net annual income from coffee farming with living income reference prices for coffee producers in 10 of the world's leading coffee-producing countries. It found that coffee income was collectively at or below the poverty line in eight out of 10 countries — the exceptions being Brazil and Vietnam, where farms are, on average, exponentially larger by production volume.
"While a few companies have committed to 100% responsible sourcing, and two state that they have achieved it, these responsible sourcing commitments are not linked to metrics on producer income or farmworker wages," the report states. "And although more than half of the companies have engaged with living income initiatives, none of those companies have made a time-bound commitment on living income or living wages. The only company reviewed in this report that has made a time-bound commitment on living income and wages is Unilever, but it appears to have no plans to implement this commitment in its coffee supply chain."
---
Related Reading
---
The report outlines existing efforts among each of the 10 companies identified, while providing each a remarkably customized roadmap on how their existing sustainability efforts might be augmented to work towards living incomes.
The authors also underscored the notion that these coffee companies are not solely responsible for the coffee industry's centuries-old sustainability blight.
"We recognize the significant constraints that companies confront in addressing living income," the report states. "Producer income is constrained by farm size, production efficiency, and government support, among other factors. In most countries we reviewed, the gap between average coffee income and the living income is large, and too significant for any specific company to overcome on its own. Governments and other stakeholders also have a role to play in supporting producer livelihoods, including through policies and programs that reduce risk, improve efficiency, and support resiliency."
The report was authored by Columbia Center of Sustainable Development's Kaitlin Y. Cordes and Margaret Sagan, with contributions from Solina Kennedy. Despite its refrain that price transparency can be a useful tool in supply chain sustainability, the commissioning of the report is attributed merely to a "long-term investment manager interested in sustainability."
The full report is available here.
Nick Brown
Nick Brown is the editor of Daily Coffee News by Roast Magazine.