Featuring nine high-scoring microlots of green coffee, the first ever Taiwan Private Collection Auction resulted in an average per-pound bid of $94.50 while signaling strong interest from both domestic and international buyers.
The auction program was led by Cup of Excellence auction organizer the Alliance for Coffee Excellence (ACE) and the Taiwan Coffee Laboratory, with support from the Taiwan council of agriculture, the central government's executive branch and the Taiwan Coffee Association.
Overall, 20 companies from Taiwan, the United States, France, Japan, Canada and Saudi Arabia combined to offer winning bids totaling more than $51,000 for some 540 pounds of coffee.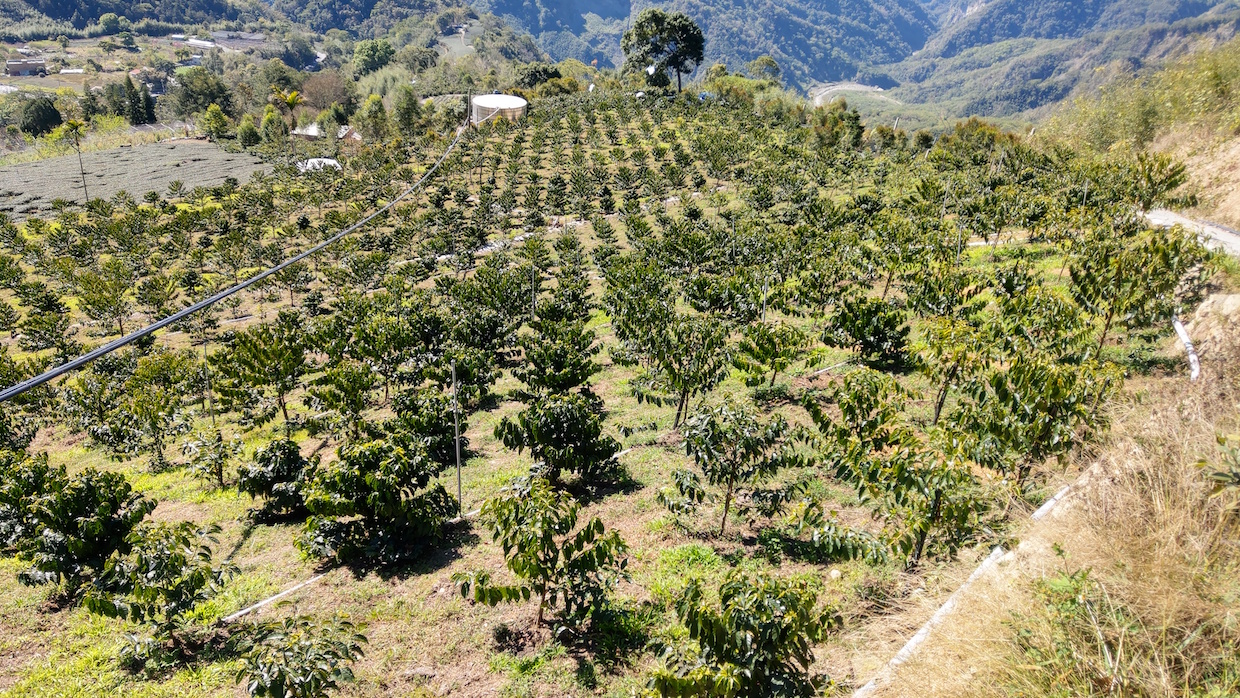 The top three lots in the competition were all purchased by buyers in Taiwan, including the top-scoring lot grown by Ting-Yeh Hsu of Zhuo Wu Mountain Coffee Farm, which earned $500.50 per pound from a consortium of Taiwanese roasters. The winning coffee, a natural-process Gesha, scored 89.77. Zhuo Wu Mountain also produced the third-place lot, a honey-process Gesha.
While Taiwan has a rapidly growing specialty coffee industry with strong consumer interest in high-end beans, the event marked a major occasion for Taiwanese coffee producers. Coffee has been commercially cultivated on the island for more than 100 years, although recent years have seen increased farm and post-harvest processing investments through various public and private schemes.
---
Related Reading
---
"This is the first time my coffee is put on an international auction. It was strange and exciting at the same time, and even more so when I watched the numbers go up during the live online auction," Ho-Te Chen of Amber Coffee Estate, producer of the second-highest-scoring lot, said in an announcement from ACE. "I am very glad Taiwanese coffee received much recognition by coffee professionals around the world, and I hope one day Taiwan will become a world-renowned coffee origin," said 2nd place winner Ho-Te Chen of Amber Coffee Estate.
Among a small handful of U.S.-based and Canadian buyers — including Paradise Coffee Roasters, Carrboro Coffee, Hatch Coffee, Rogue Wave Coffee and Coffee Project NY — was Blue Bottle Coffee, which dropped $50.50 per pound for a natural-process SL34 grown by Shin-Yuan Yeh of Ching Ye Coffee Estate.
"There was a wide range of profiles on the table, which was very nice to see," Blue Bottle Coffee Sourcing and Relationship Manager Shaun Puklavetz said. "Overall, our favorite lots displayed a level of complexity that, frankly, I wasn't expecting. The lot we purchased was very fruit forward and floral, but was very refined."
Nick Brown
Nick Brown is the editor of Daily Coffee News by Roast Magazine.