Architect: Taste Space
Client: PAGA Microroastery
Location: Bangkok, Thailand
Photography by: Jinnawat borihankijanan / Natthakit Chanthrasut
Opened earlier this summer in a corner building in the central business district of Bangkok, Thailand, PAGA Microroastery stands in white mountainous contrast to the busy streetscape.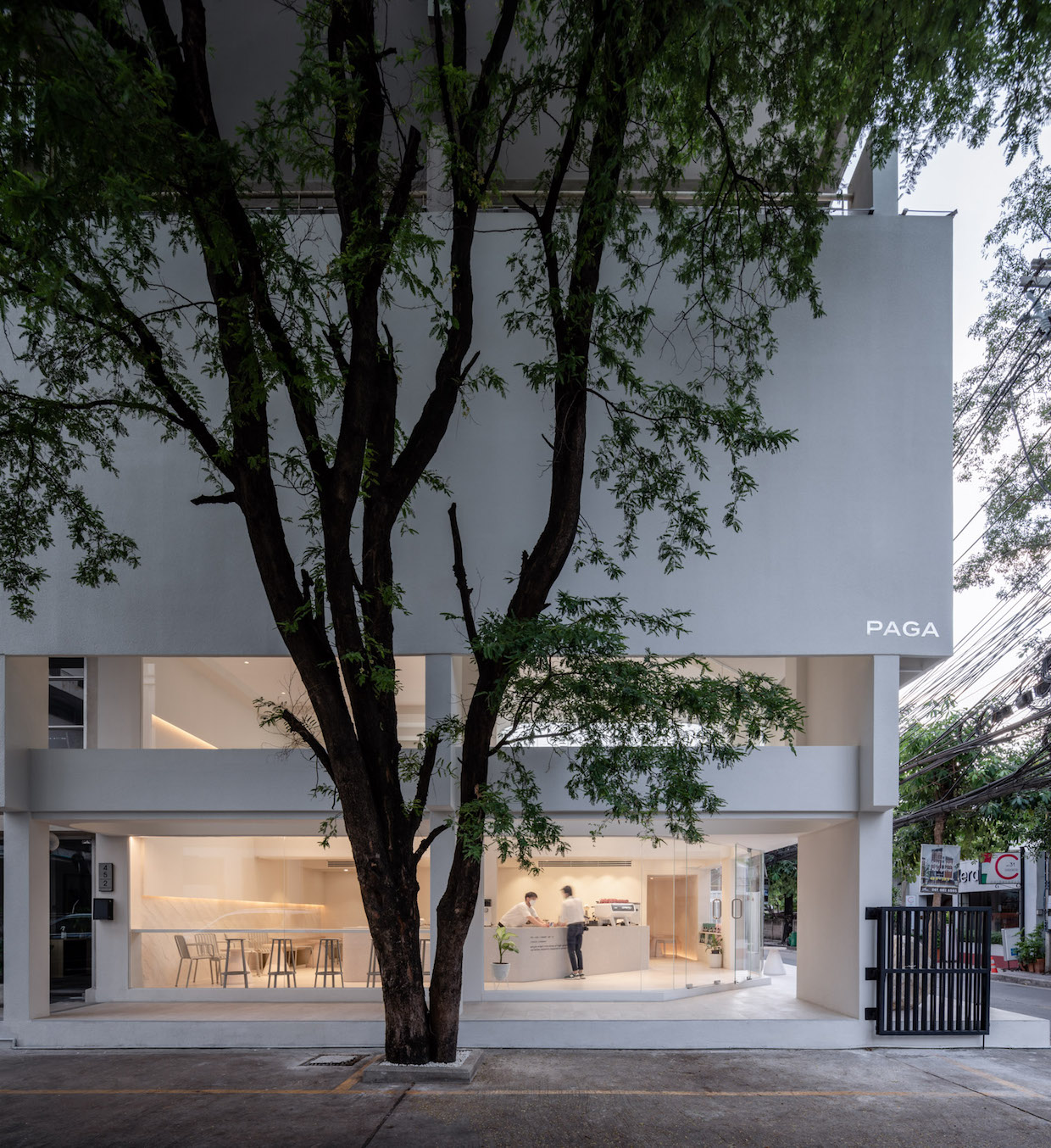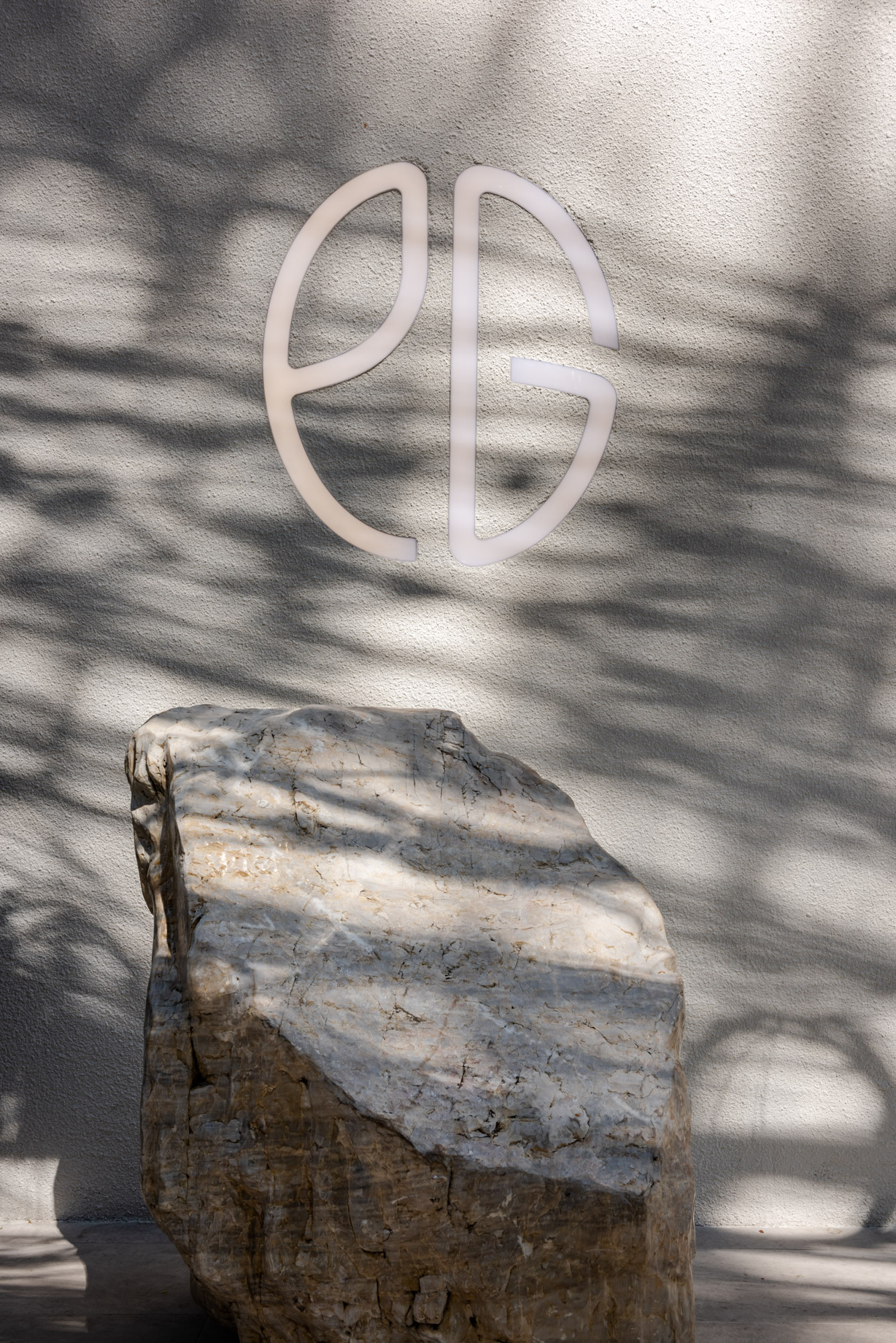 Designed by Bangkok-based firm Taste Space, PAGA's mountainous elements — including a large boulder at the entryway, white stone expanses at every turn and vertical orientation with a naturally curved stairway — are intended to reference the hilly landscapes in which coffee is grown while providing a color-neutral backdrop for the vibrant activities of coffee production and preparation.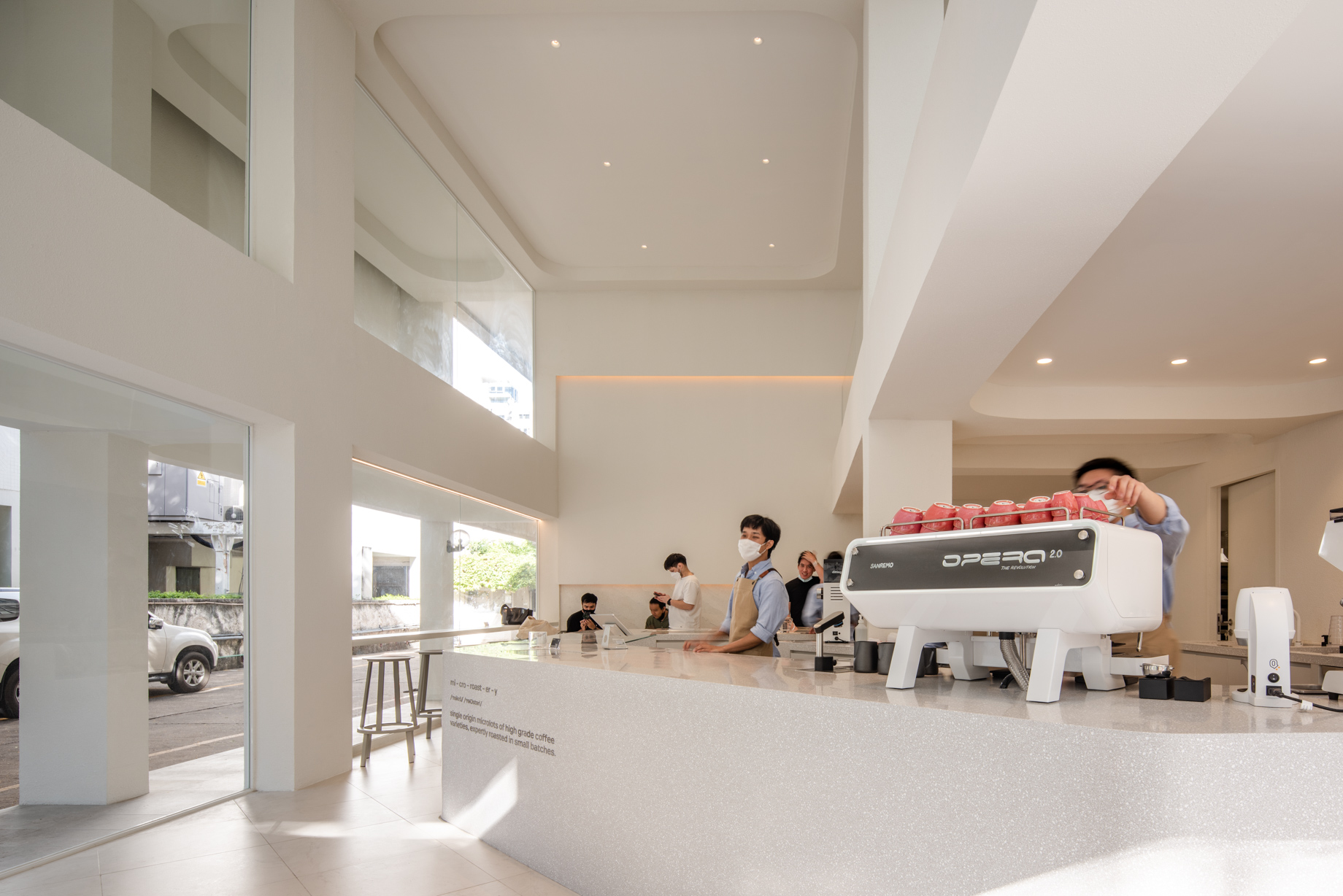 "As consumers step inside, the synergy of modern simplicity and nature can instantly be felt," the architect said in a project description shared with DCN. "To resemble the nature of mountain, designer infused the space with texture on the wall, curvy ceiling design, rounded and warm tone furniture; soften the neat white structure. The highlight is a solid surface curvy triangular coffee bar that physically given out more space for baristas to perform and communicate micro coffee culture with customers in friendly proximity."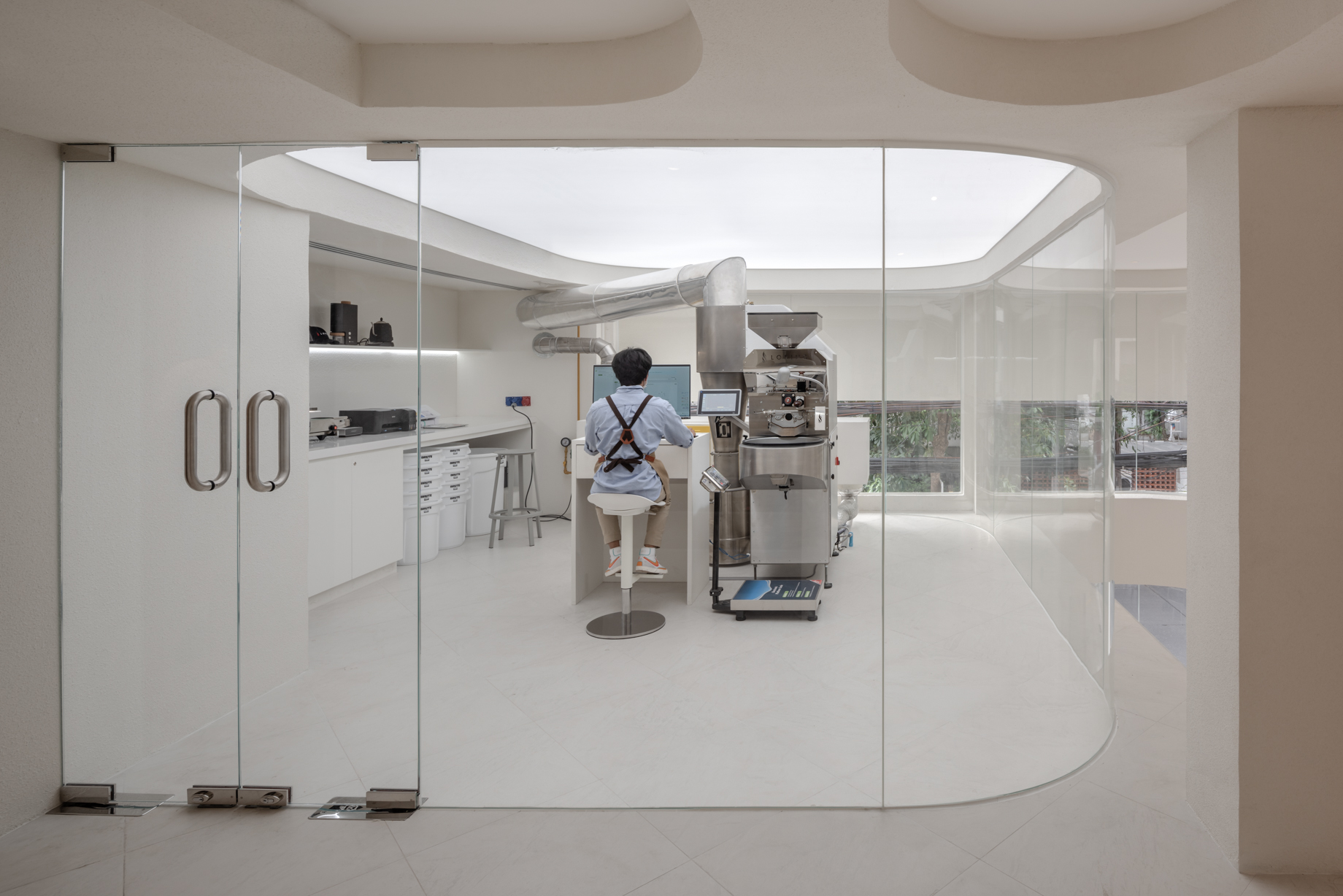 PAGA was co-founded by two-time Romanian Brewers Cup Champion Gabriel Carol, who oversees a Loring on the second-level roastery above the main bar, as well as a third-level training area. For the training room, the designers created a gap between the building's main structure and facade that enlivens the space with natural light patterns.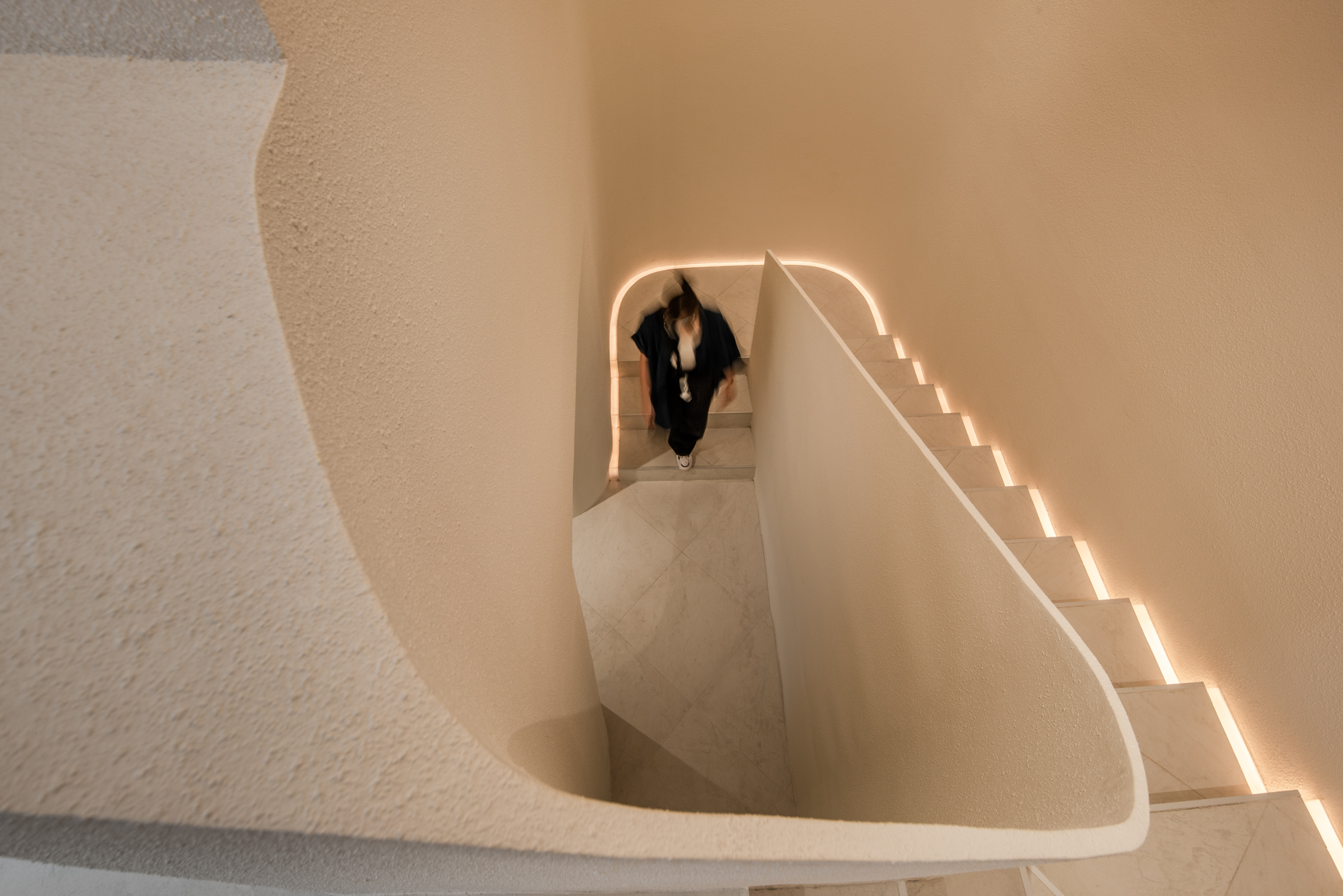 ---
DCN's ongoing Design Details series highlights specific details in coffee shop/roastery interior design or coffee-related packaging and branding. Learn more or share your Design Details for consideration here.