The rhythmic hum of a white La Marzocco espresso machine pump establishes the flow for the customers of the new Lekko Coffee in Cleveland.
Opened by a former classical musician, Matt Ashton, and an architect, Laura Ashton, Lekko offers drinks composed of coffees roasted by Matt, either on an Arc Roaster or off-site at a rented facility.
Lekko's cafe occupies the space recently vacated by another specialty coffee shop, Foyer, in Cleveland's bustling Ohio City neighborhood.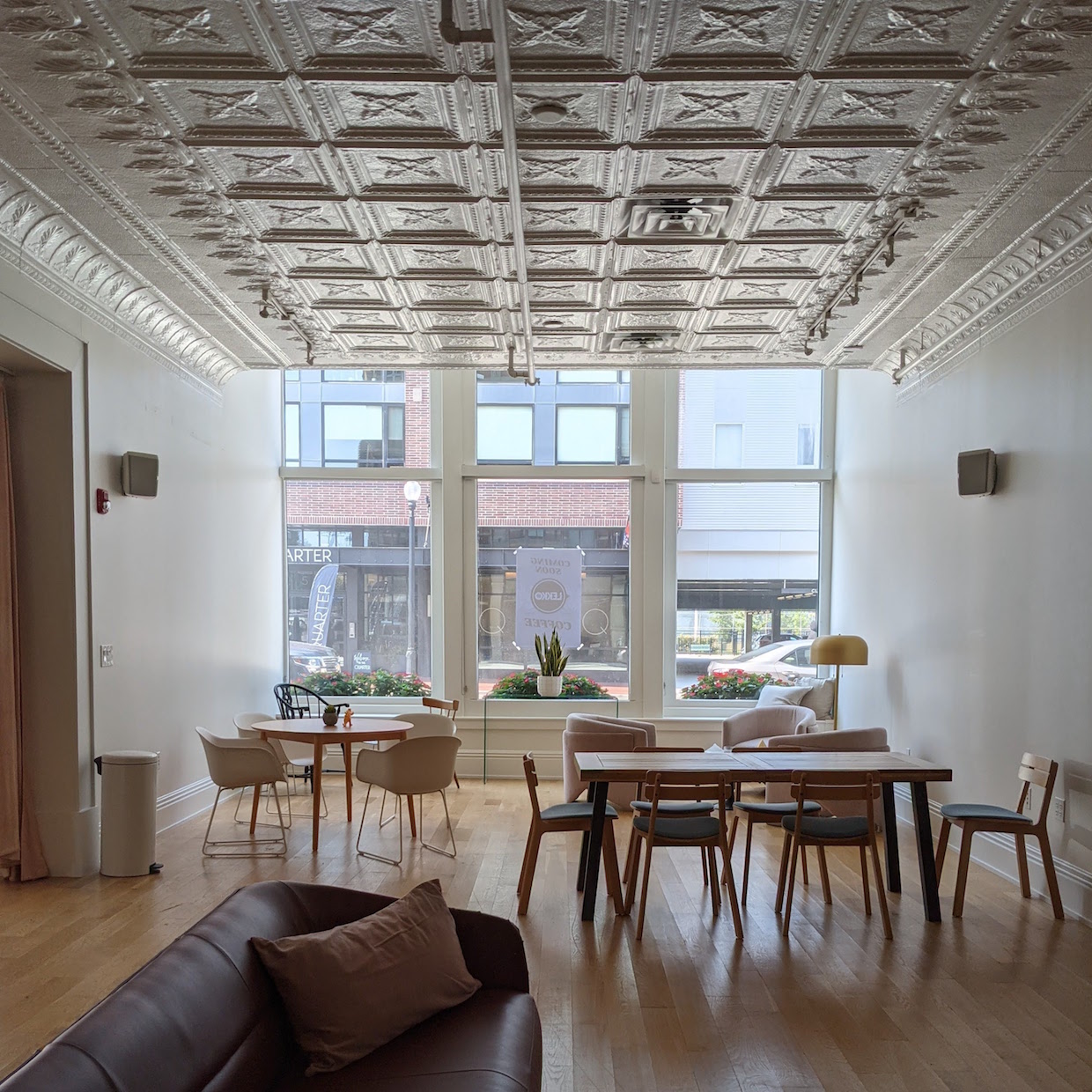 For Matt Ashton, the tempo change from working as a performing musician to becoming a full-time coffee shop proprietor was made less abrupt by his previous practical coffee experience.
Through years of playing music by night, Ashton roasted coffee by day and wore  various hats for Cleveland companies such as Solstice Coffee Roasters and Rising Star Coffee Roasters.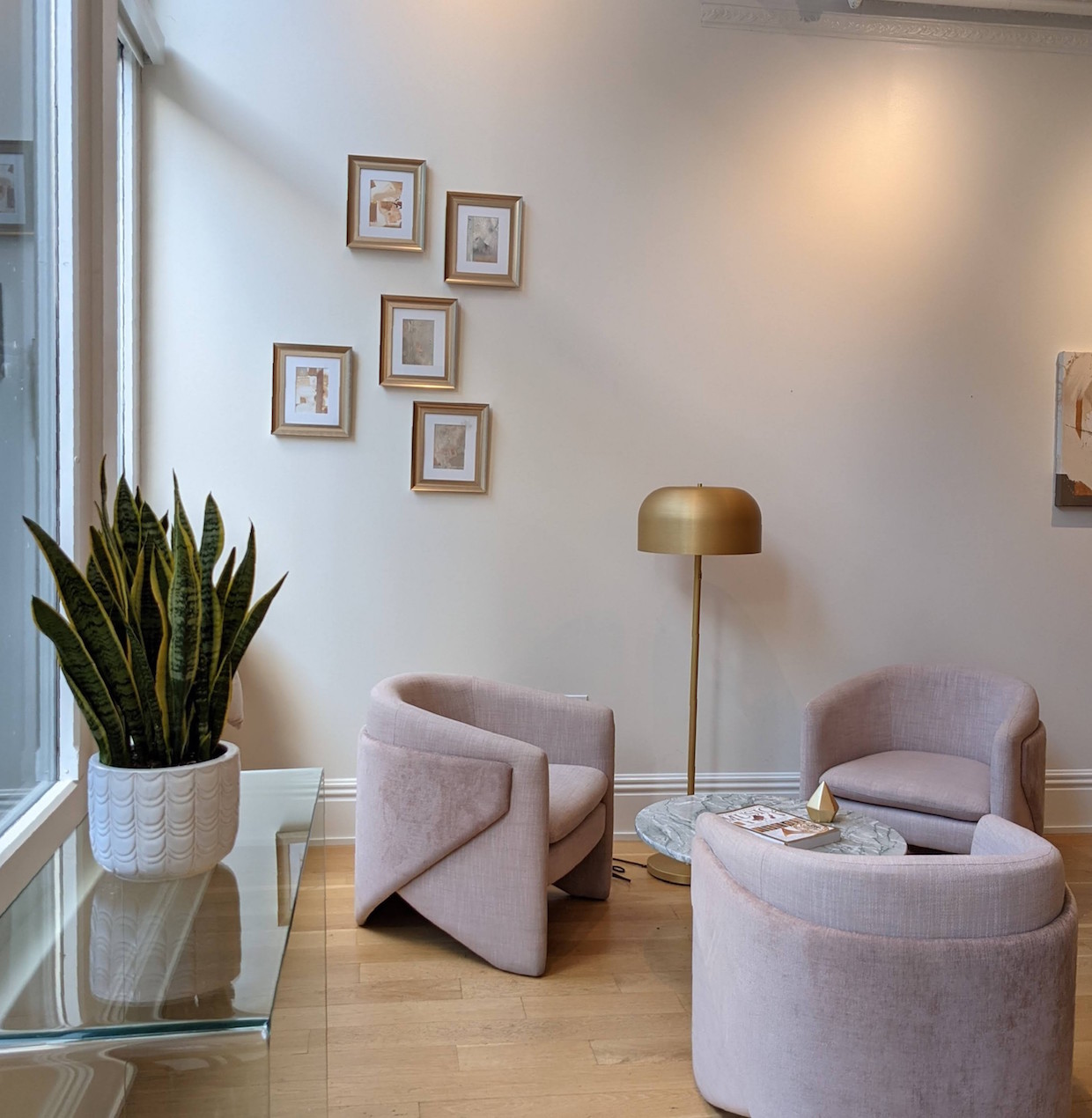 "I started studying coffee like I studied music, and translating those hours into another industry felt very familiar," Matt Ashton told Daily Coffee News. "Sometimes my customers get to listen to classical playlists that I have created over my years of study. Maybe after the business is on a roll, I will find time to get playing once again. We also are interested in hosting live music in the space at a later time."
Laura Ashton, meanwhile, also sees the sensory parallels between the two crafts.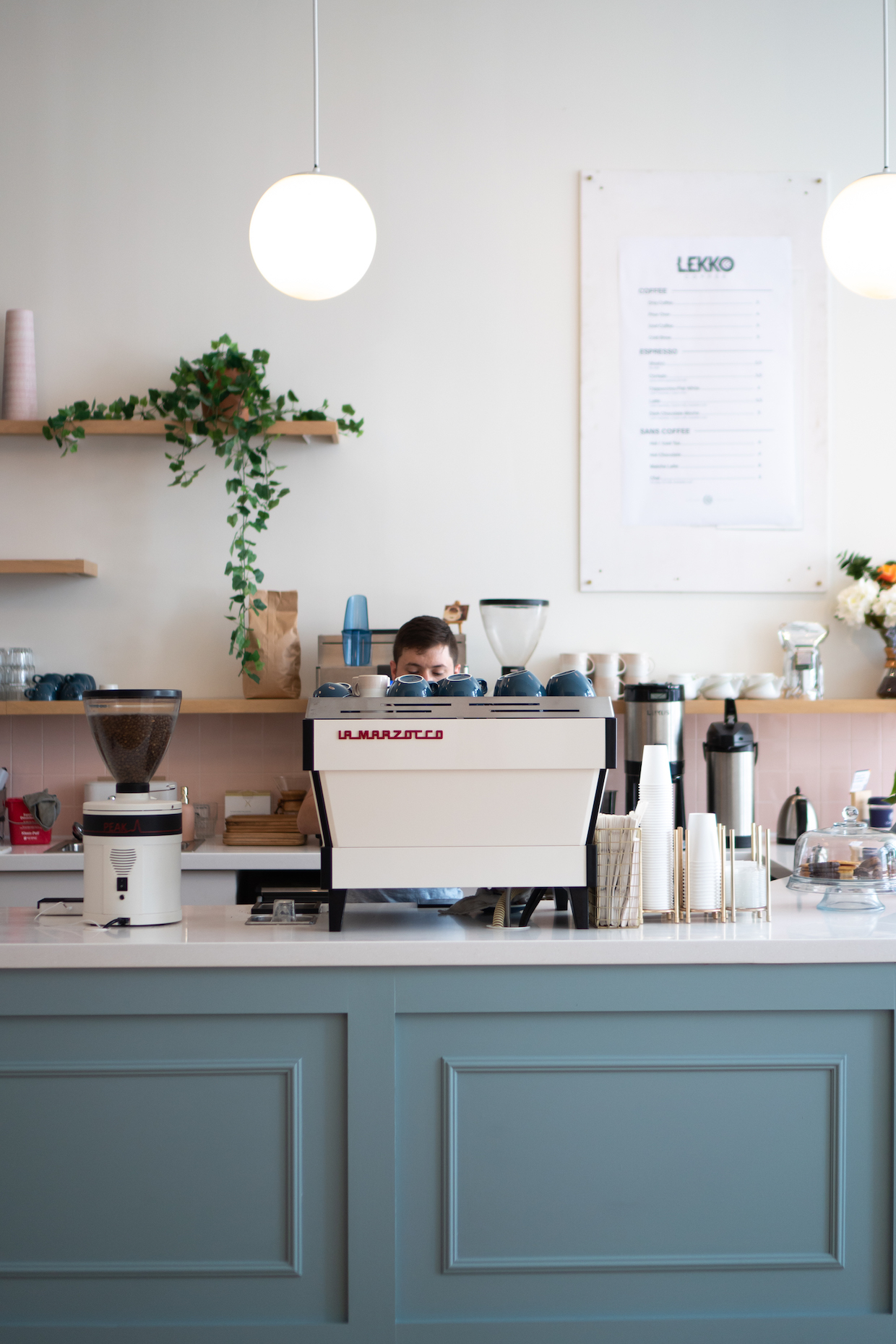 "Excellent music speaks to us on a human level, and a great experience at a coffee shop depends a lot on the emotional experience," Laura Ashton told DCN. "Being greeted warmly by a favorite barista, the physical warmth of a mug of hot coffee, and sitting in a comfortable and attractive chair is all essential to a good coffee experience. Both industries craft experiences that help us feel more connected to ourselves and others."
Taking advantage of the 2,000-square-foot space's abundant natural light, pre-existing bar, and charming original tin ceiling, Laura Ashton led the interior remodel of the former Foyer shop.
---
Related Reading
---
"One of our design goals was to create a space that was not gendered male or female," Laura Ashton said. "So we use hues of blues, maroons, pinks, and oranges along with soft metal tones that help the space feel both grounded and carefree."
Green coffees for Lekko come entirely by way of Brookyln, New York-based importers Crop To Cup, with coffees designed to appeal to a range of palates, regardless of their experiences with specialty coffee.
The company says it prioritizes green coffee purchases that provide a living wage for the farmers, while the Asthons attempt to do the same for baristas in the shop.
"This is the right thing to do morally," said Laura Ashton. "It also is good business practice, to ensure the supply chain is strong and our employees want to stay with us."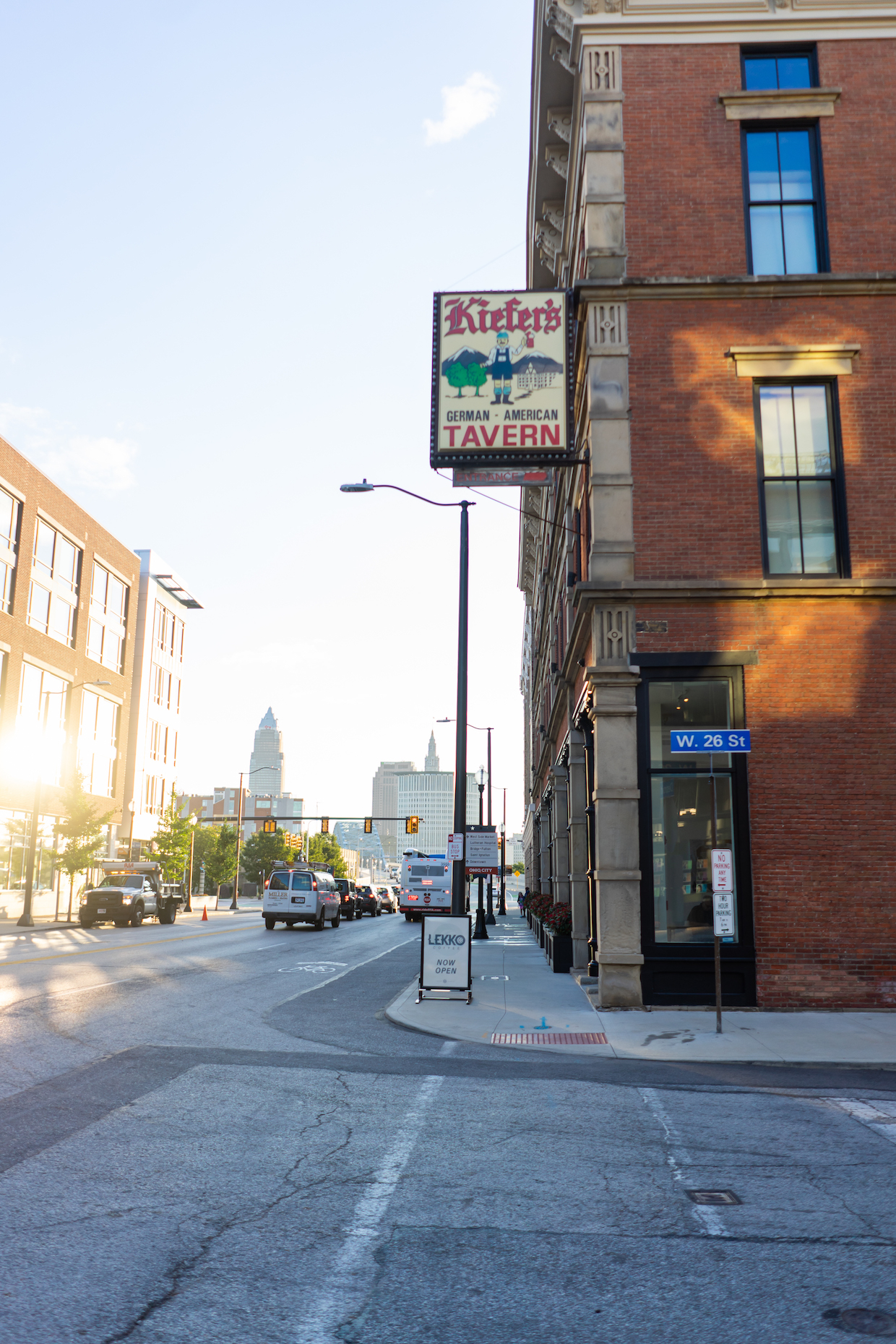 Lekko Coffee is located at 2529 Detroit Ave. in Cleveland's Ohio City neighborhood. Tell us about your new coffee shop or roastery here.
---
[Editor's note: An earlier version of this story incorrectly stated that Lekko recieved some of its roasted beans from a partner roaster. In fact, Lekko rents time at another roastery to roast all its own beans.]
Howard Bryman
Howard Bryman is the associate editor of Daily Coffee News by Roast Magazine. He is based in Portland, Oregon.