From the people behind Brooklyn, New York-based Crop to Cup Coffee Importers, a sister company called Showroom Coffee has launched to offer small volumes of green coffee, as well as equipment used to roast and cup it.
Targeting low-volume roasters such as individual cafes or even advanced home-roasting enthusiasts, the company is offering the Arc line of coffee roasters as well as greens in packages of 2, 10, 33 and 66 pounds, plus full 60-kilogram bags. The company also sells quality control tools such as cupping bowls and aroma kits.
"Over the years we've found that serving the needs of commercial and home roasters has been difficult all under one brand," Crop to Cup Co-Founder and President Taylor Mork told Daily Coffee News. "Creating annual sourcing plans with larger roasting businesses is an altogether different beast from serving small-scale and home roasters who are looking for an e-commerce shopping experience that can quickly ship small packs of green coffee and equipment. Having dedicated sales and operations channels will allow us to better serve these different communities and streamline the operations necessary for each."
Mork added that the crossover in interests between these two markets may aid both brands. Home roasters get the benefit of the quality control and traceability through a specialty coffee importer, while commercial clients also have the option to dip into the smaller, unique and experimental nano lots sourced with the boutique audience in mind.
The Arc 800 roaster, which was previously sold by Crop to Cup, is now a product carried under the Showroom Coffee brand. And just as it moves over into the purview of the sister company, the 800-gram roaster is getting a sibling of its own: the Arc S Sample Roaster, launching right now.
The Arc S is a 50-gram-capacity sample roaster offering the option to connect up to four units together on shared gas and airflow lines while maintaining individual environments of heat, airflow and cooling. Other features include speed drum variability, ports for connectivity with roast profiling software, stepless airflow adjustment and an interface designed for intuitive use by roasters of all experience levels.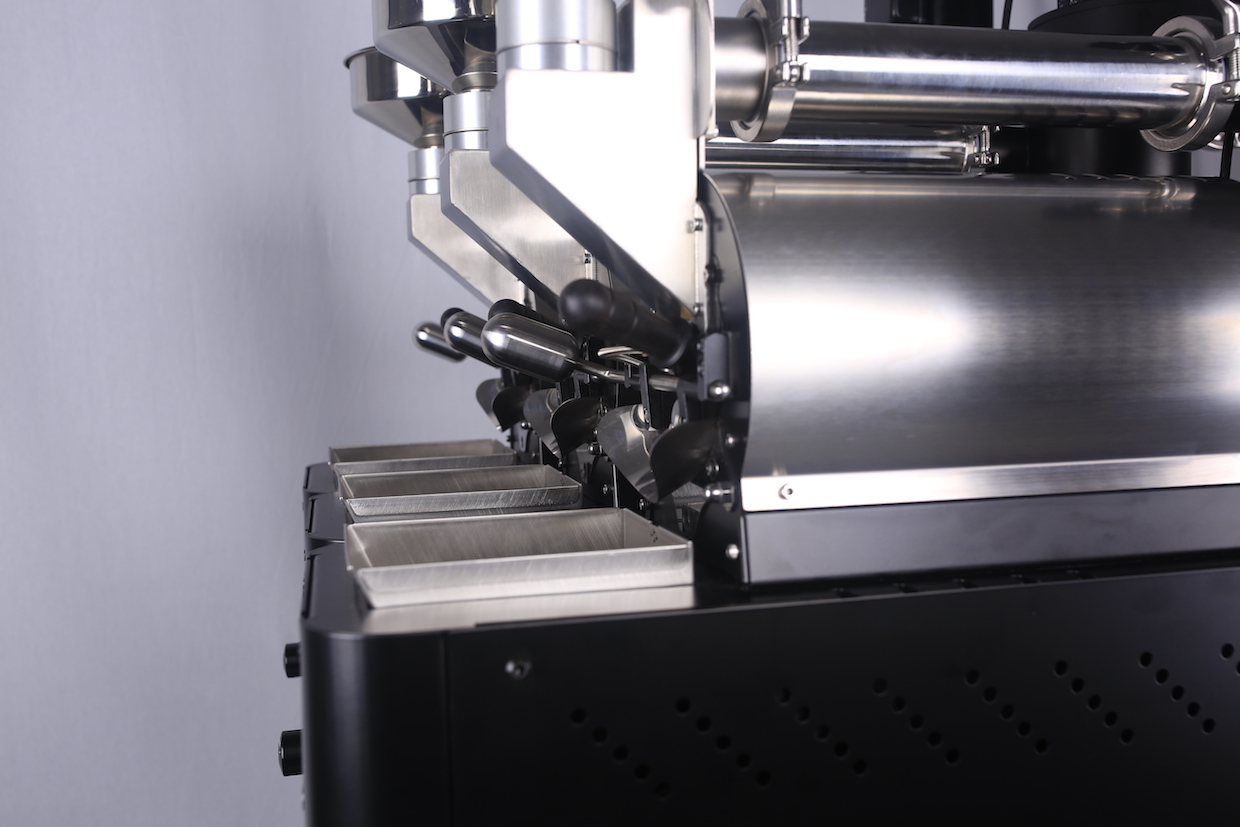 "It could definitely be used by a consumer/hobby roaster, but our target audience will be players across the supply chain," Director of Marketing at Crop to Cup Cait McGehee told Daily Coffee News. "That is one of the most unique aspects of the Arc S. We will employ it at origin for producers and exporting offices, importers, and roasters. The ultimate hope for this roaster is for everyone along the supply chain to taste the same coffee, roasted the same way, and communicate effectively about it."
Mork said the hope is that the more accessibly priced Arc S will make its way to more points throughout the supply stream, particularly where coffee is grown and processed.
"It's no secret that most coffee farmers don't have the means to evaluate their own coffee, and have to rely on labs to tell them the quality (and by proxy, value) of their coffee," said Mork. "Crop to Cup has tried to bridge this power gap with various initiatives over the years, but we kept hearing statements like, 'a lab is too expensive or 'we need four drums to find the good lots, but we can only afford one.' We knew there were great high-end sample roasters out there; our partners just couldn't afford them."
After launching the Arc 800 in 2016, Crop to Cup Director of Operations and Head of Quality Control Dan Shafer started dreaming of applying this technology and manufacturing initiative to the cause of correcting what Crop to Cup saw as a critical imbalance of power in the supply chain.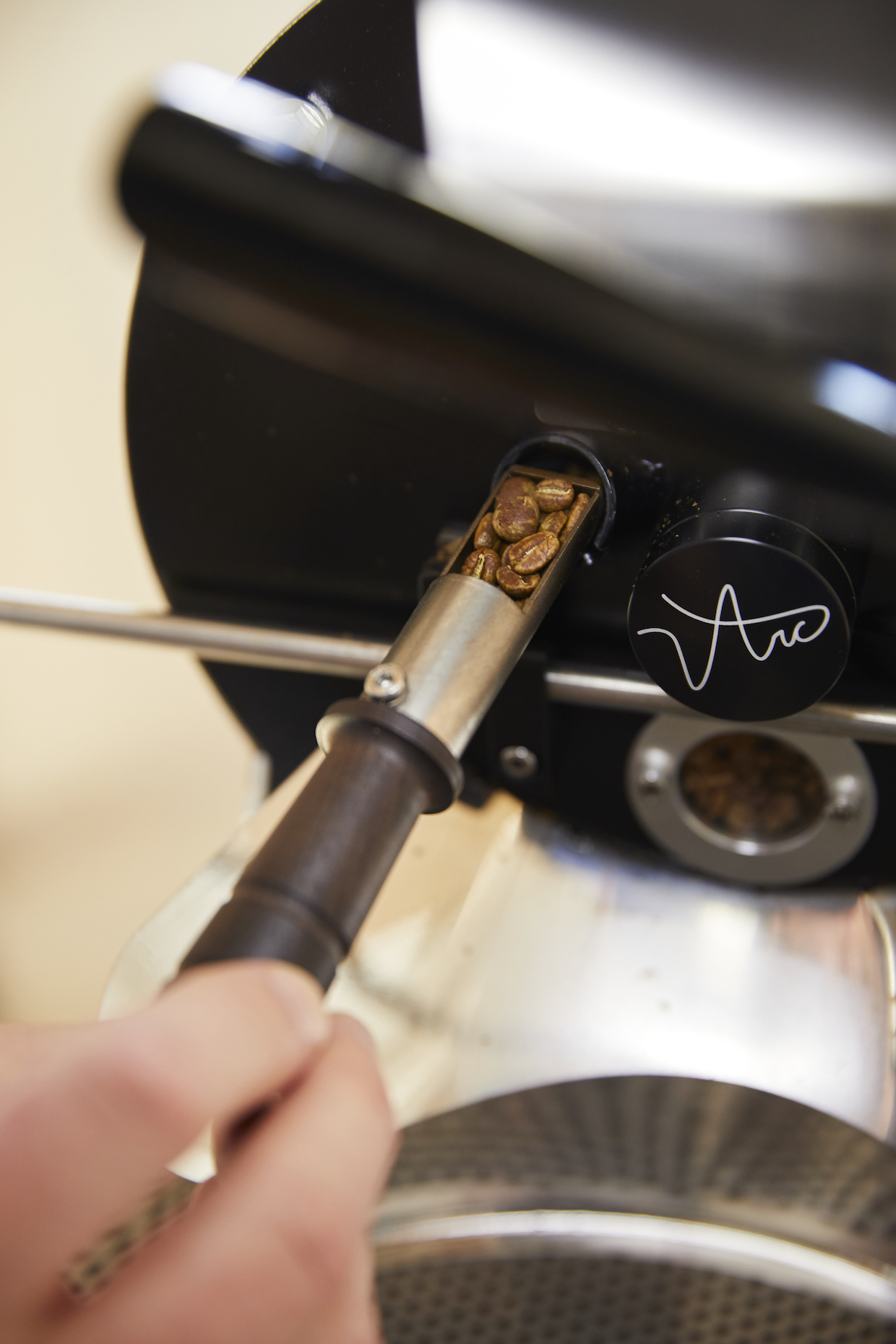 "A high-quality sample roaster gives you an opportunity to understand the potential of a coffee, and in doing so empowers you in the buying/selling process," Schafer told DCN. "It is an unfair power dynamic for coffee farmers when only buyers have access to this tool. Finding specialty coffee lots means roasting/cupping many lots throughout the harvest, and that often requires multiple drums to realistically evaluate a large number of lots."
Pricing for the Arc S Sample Roaster is set at $2,900 for a single barrel, $6,200 for two, $8,990 for three or $11,890 for four. The 800-gram Arc roaster starts at $3,790.
Howard Bryman
Howard Bryman is the associate editor of Daily Coffee News by Roast Magazine. He is based in Portland, Oregon.