In the formerly industrial and now trendy neighborhood of Karlin in Prague in The Czech Republic, repurposed construction materials including a clear corrugated plastic wall have been used to create transparency between roasters, baristas and guests.
The roastery cafe project, called Grounds, is the brainchild of Prague restaurateur and Rusty Nails Coffee Roasters Founder Rene Kralovič. It opened to the public last December.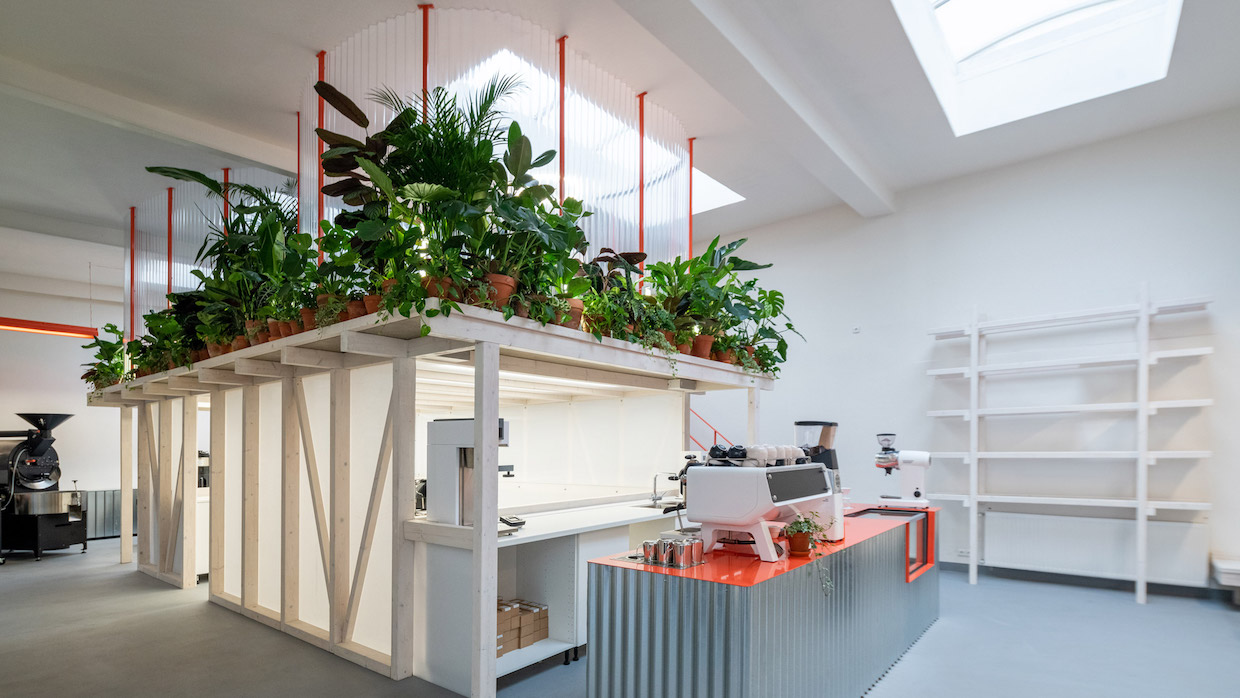 The design itself was brought to life by the Prague-based firm KOGAA and a team composed of Tomáš Kozelský, Alexandra Georgescu, Viktor Odstrčilík, Kateřina Baťková, Josef Řehák and Kateřina Čenovská.
KOGAA has described the facility — which opens to an inner courtyard of a mixed residential and office building — as a coffee hub, where the various stages of coffee roasting production and preparation are intertwined, with each touched by skylight moving through the center of the space.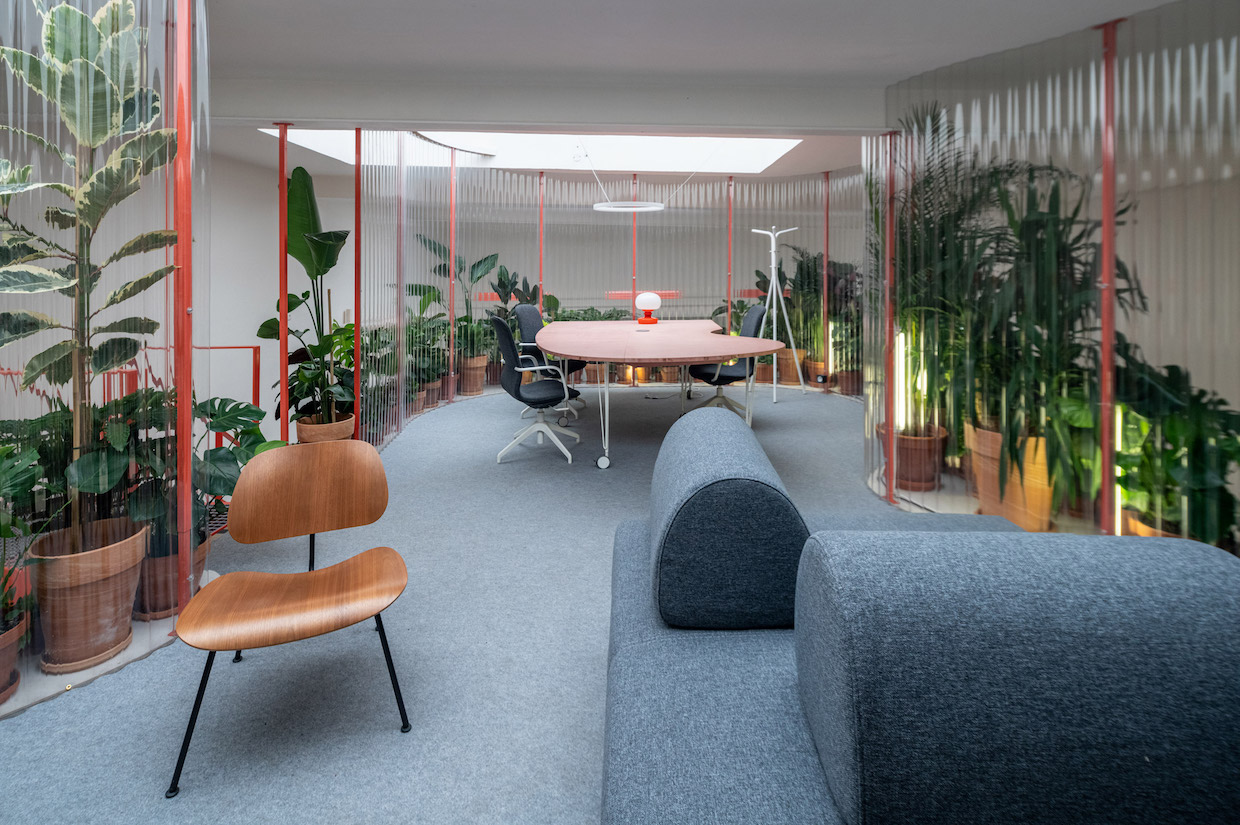 The inner room on the lower level serves as a showroom, quality-control room and education space, while roasting production activities are relegated to the flanks of interior. The front near the entrance is a retail bar and sitting area while a tangerine staircase leads up to the offices on the second floor.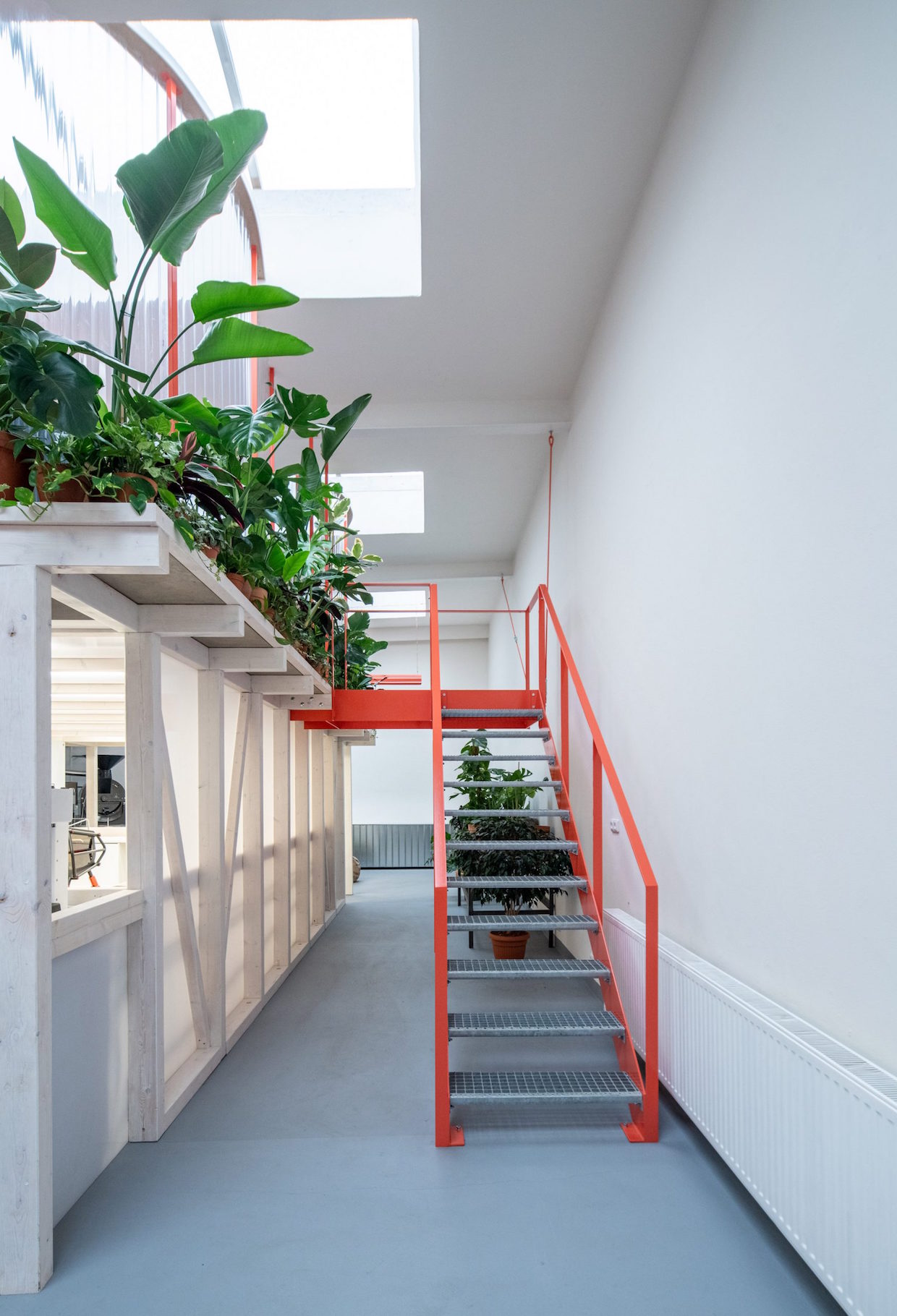 KOGAA said that the project utilized 80% construction site waste from a separate defunct project, while suspended lamps were repainted after their previous use in a now-inactive weapons factory.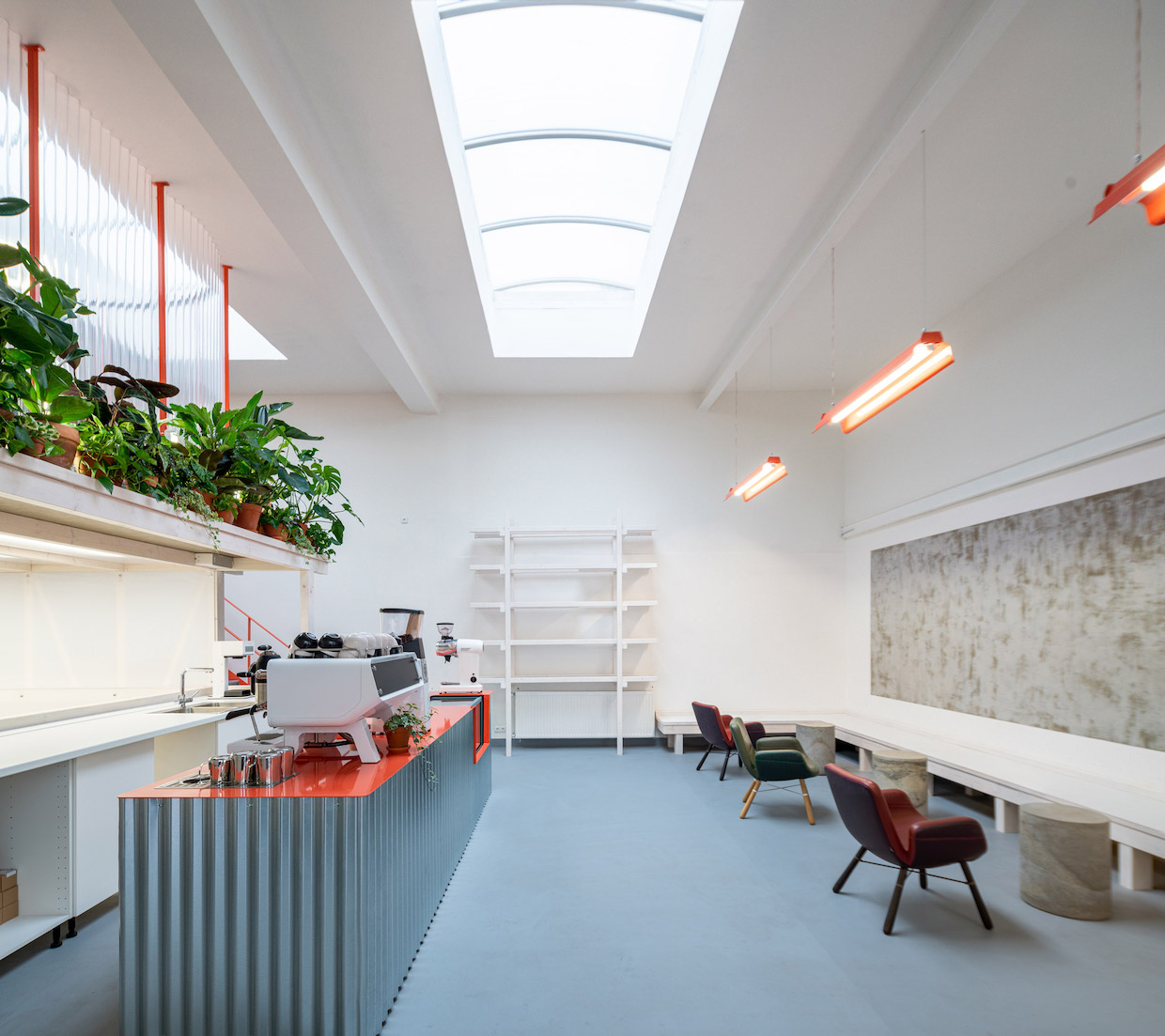 ---
DCN's ongoing Design Details series highlights specific details in coffee shop/roastery interior design or coffee-related packaging and branding. Learn more or present your Design Details for consideration here.