Grinder maker Baratza has introduced the next generation of its consumer-oriented Vario grinders, the Vario+ and its grind-by-weight counterpart, the Vario-W+.
As the Bellevue, Washington-based company sunsets the original Vario models — first developed in partnership with Mahlkönig, which previously offered a version to European buyers — improvements sought by Baratza in the new generation are in the areas of durability, consistency and user experience.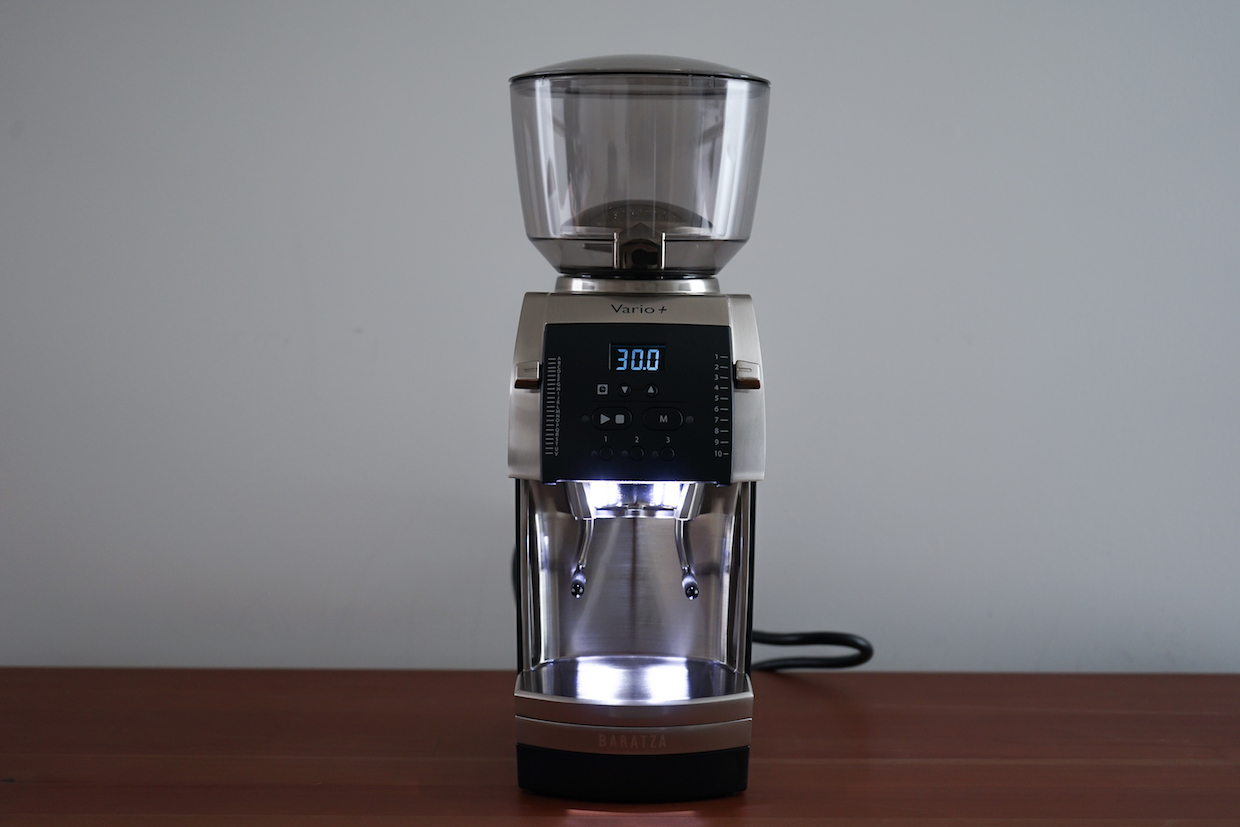 "The Vario's been out in the marketplace since about 2007. It's been an interesting placeholder to bring this kind of micro-adjustability to home users — and the partnership with Mahlkönig certainly helped us earn some credibility," Baratza Co-Founder Kyle Anderson told Daily Coffee News. "It's been quite a crowd pleaser, and we've looked at it in terms of feedback from consumers, resellers and our own support team and service guys who are servicing 10-year-old grinders for people… What can we do to improve on an already really darn good grinder?"
Chief among the upgrades for the plus (+) models are solid metal grind chambers and upper burr carriers — the same as were previously standard only inside Baratza's commercial-grade Forte model grinders.
---
Related Reading
---
While theoretically more durable than the plastic parts of the original build, the new parts also open the door to what some gear enthusiasts have referred to as "hyper alignment," a modification that involves disassembling and carefully reassembling Baratza Forte or Vario grinders.
"We're not saying that people should go out and 'hyper align' their burrs, because from the factory, they're great," Baratza Marketing Manager Joyce Klassen told Daily Coffee News, adding that blind taste tests among Baratza's staff of brews made from coffee ground by hyper-aligned machines found either imperceptible or subtle, subjective differences. "It was just more, in the Baratza way, to say that if you want to do more, we're making it possible for you to do more."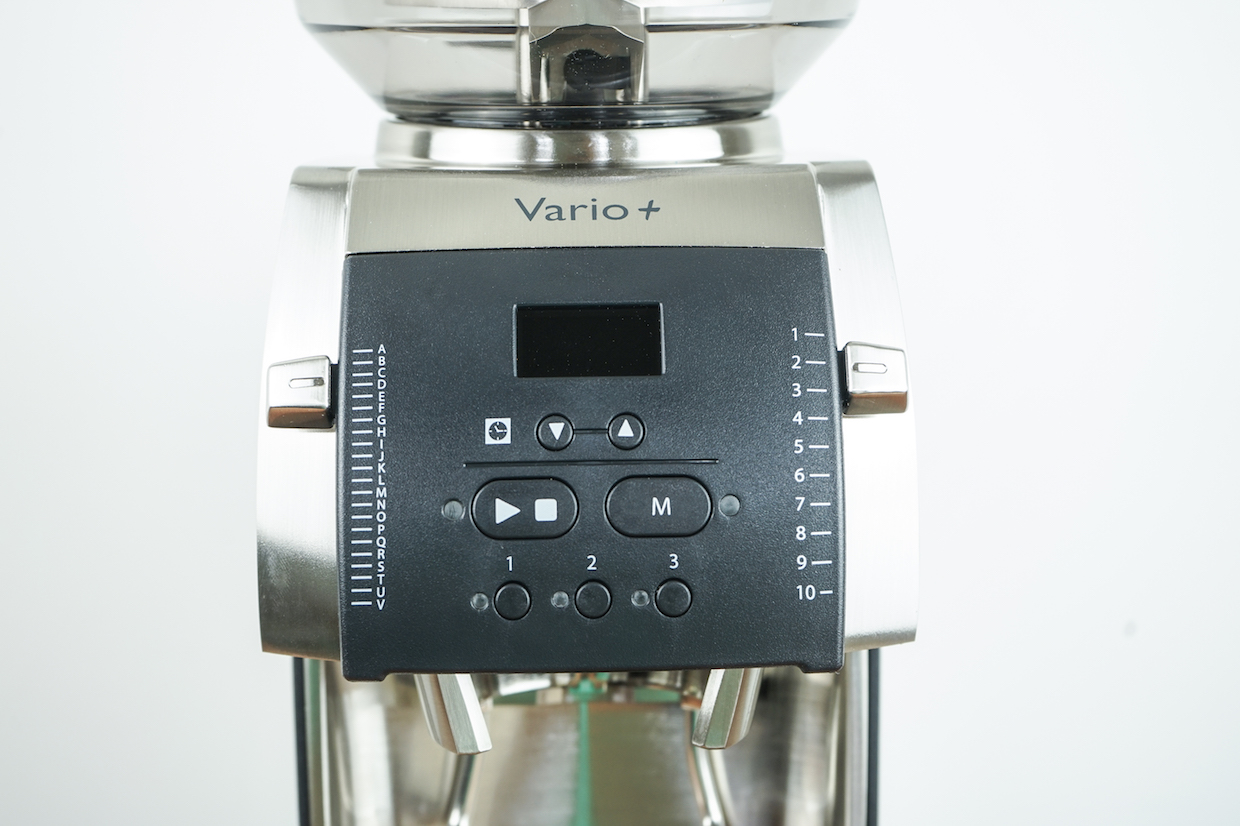 Other internal parts that have been upgraded are the shafts and pulleys driven by the motors, which went from sun gears to more durable D-shaft systems. On the outside, the plus-model adjustment knobs feature heftier metal construction, and the LCD screens pop more with backlighting and white numerals.
LED lights by the exit chutes illuminate the output of both plus models in the same manner as in Baratza's Virtuoso+, while the Vario+ ships with the improved shut-off hopper that has been standard on the Forte and Vario-W for some time.
The Vario+ is calibrated for espresso by the factory and ships with an all-metal portafilter holder and Baratza's 54-millimeter flat ceramic espresso-oriented burrs. The Vario-W+ comes calibrated for filter-brewed coffee, with a plastic grounds bin and the steel, brew-oriented burrs introduced in 2017. All burrs and receptacles are interchangeable and can be purchased separately.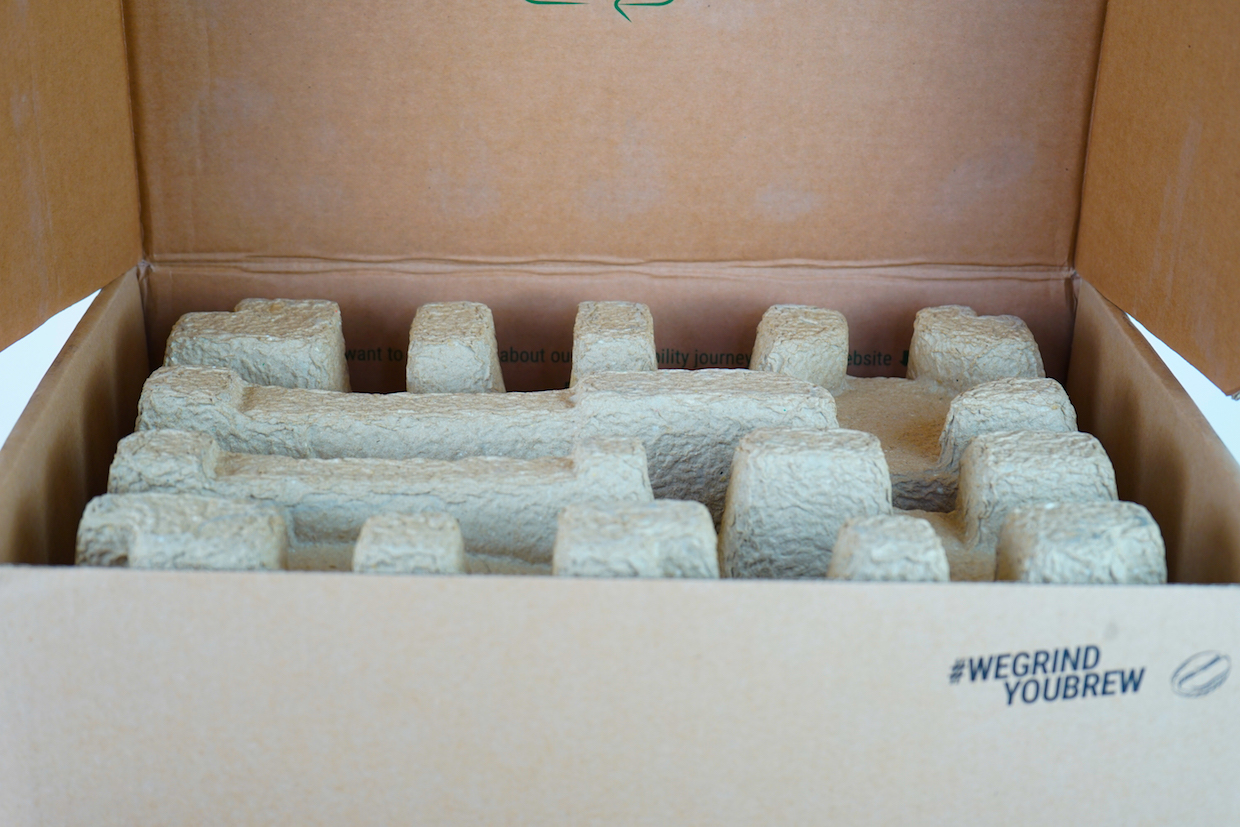 With this release, Baratza is piloting new packaging in the North American market designed to cut down on cardboard, with molded pulp and compostable plastic bags inside a single brown cardboard box.
"We've never ever used Styrofoam in our packaging, but we have used a fair amount of cardboard," said Anderson. "Even though it was all recyclable, we're reducing the volume of what's going to be recycled and the ease of recycling it."
The rollout also marks the first major Baratza product launch since the company was acquired by Australian global kitchen appliance manufacturer Breville last year for $60 million.
"It's been kind of fun because the tail has been wagging the dog over at Breville," said Anderson. "They're now looking at getting rid of all their Styrofoam and going to pulp packaging. Obviously they've got hundreds of SKUs, but they've taken notice and they're embracing this, so it's been kind of fun to have Baratza changing Breville instead of Breville changing Baratza."
The Vario+ and Vario-W+ will both be available in either black or white, at a price of $529 for the Vario+ and $599 for the Vario-W+. Grinders are expected to ship by the end of November.
Howard Bryman
Howard Bryman is the associate editor of Daily Coffee News by Roast Magazine. He is based in Portland, Oregon.