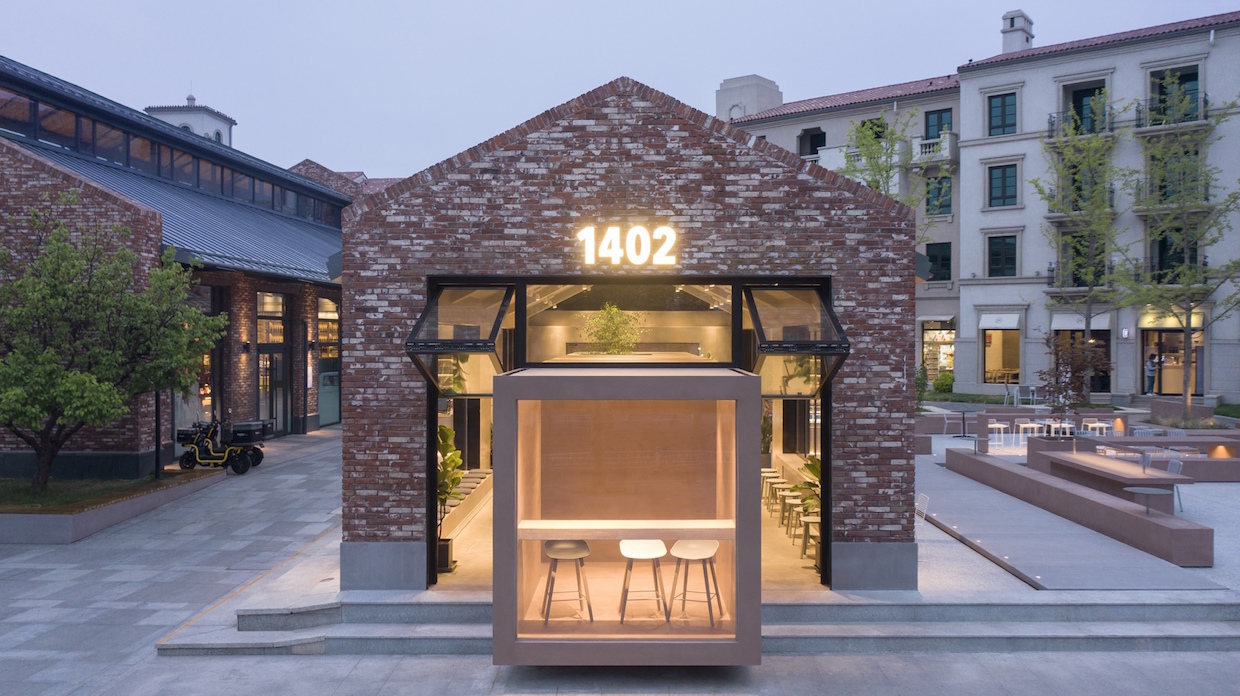 Design Architect: B.L.U.E. Architecture, Shuhei Aoyama, Yoko fujii, Jiaxi Li
Client: 1402 Coffee
Location: Changli, Qinhuangdao, Hebei Province, China
Photography by: Zhi Xia
Embracing old and new, indoors and out, 1402 Coffee beckons from the main road on the western entrance to the domestic tourist-heavy Aranya district along the Bohai Sea coast.
While the original red brick exterior of the old building remains, the interior volume features a variety of new forms for functional coffee delivery and seating, while opening through a new glass facade to a reimagined courtyard.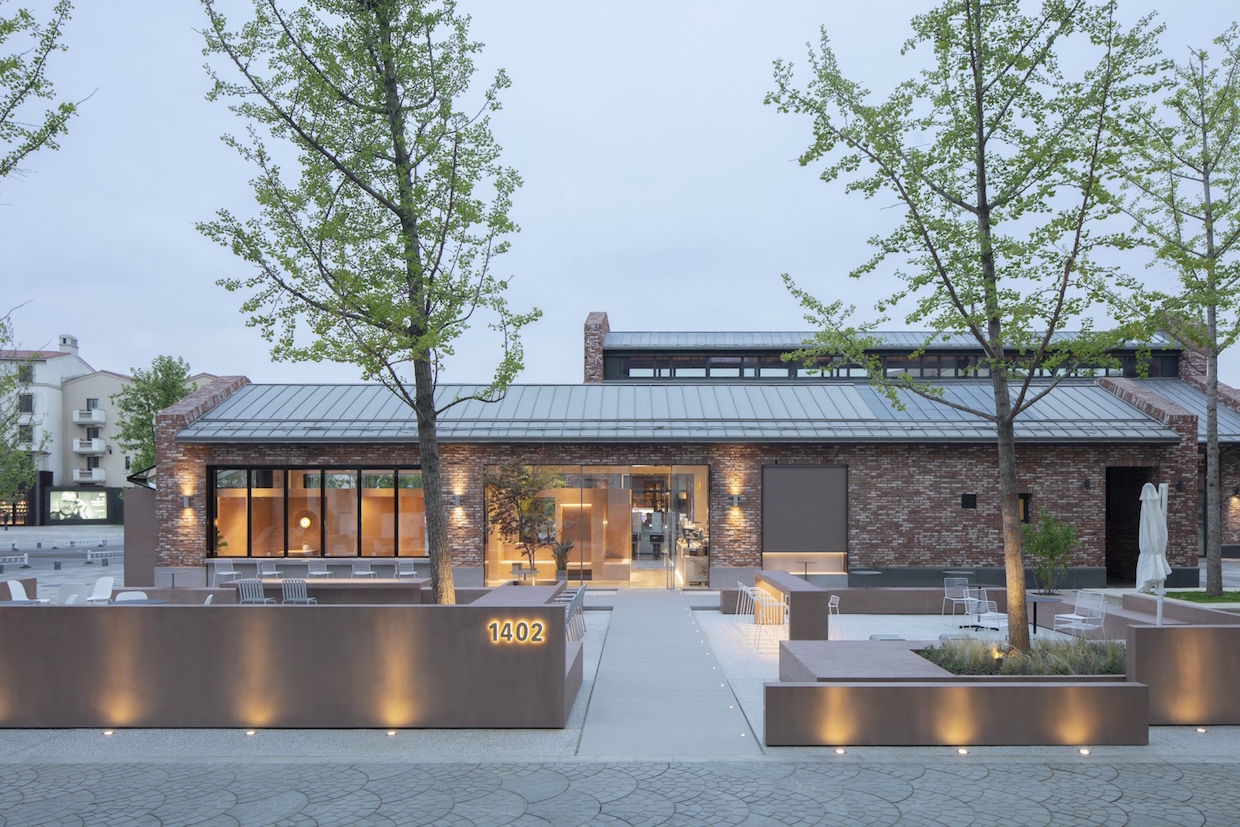 Taupe pigmented cement further connects interior and exterior elements while providing various spacial relationships for socializing or working.
"The core zone of the box is divided into semi-private seating and spaces with different scales," B.L.U.E. stated in a project description shared with DCN. "The spatial strategy promises comfortable sense of scale for guests from those who want to be alone to a couple of close friends."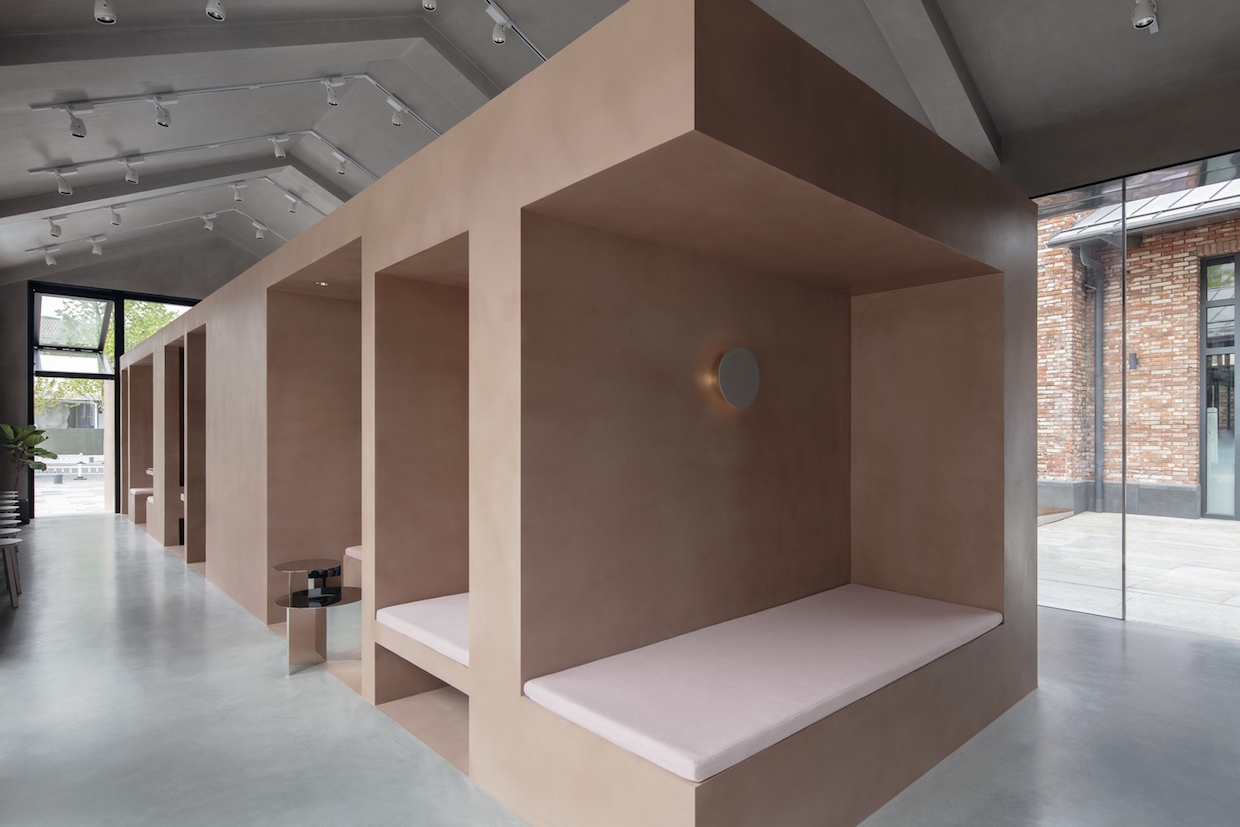 Separate from the main bar, a manual pourover bar stands in the center of the earth-like cement box, for quiet enjoyment or communication with baristas. Meanwhile, a platform seating area that extends beyond the shop's walls further blurs the line between the interior and exterior.
"We strategically arrange outdoor partition walls with different heights, seating, tables and bar tables to create a sense of spatial enclosure and dynamic layering of space," the firm stated. "In addition, the light grey exposed aggregate concrete for the exterior floors presents a soft and natural atmosphere of outdoor courtyard."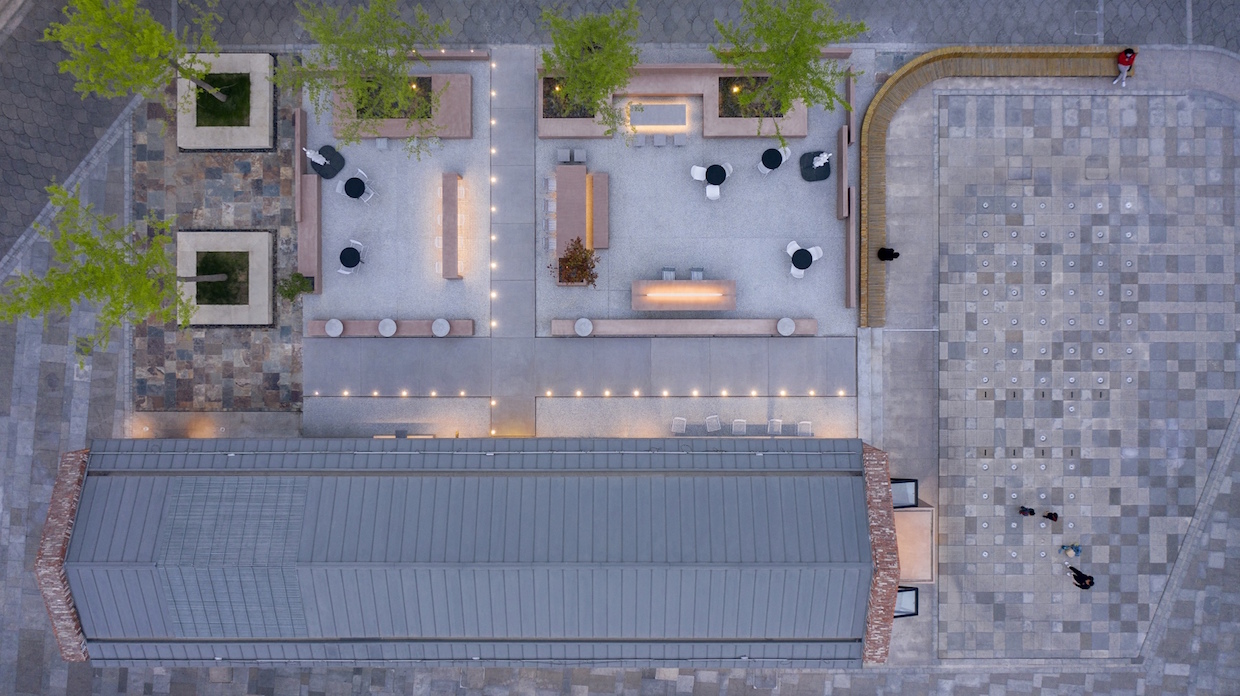 ---
DCN's ongoing Design Details series highlights specific details in coffee shop/roastery interior design or coffee-related packaging and branding. Learn more or share your Design Details for consideration here.