If ever the world could use a drop of kindness in a cup, that time is now. In Waco, Texas, coffee lovers can find that friendly offering at Be Kind Coffee, a new coffee retailer that opened two small outlets in 2021.
Be Kind Coffee naturally grew out of something warm and sweet: cookies. With access to a commercial kitchen, the small team behind Be Kind originally sought to create the best vegan cookies imaginable. The venture ultimately drifted towards coffee with a small bar setup inside the Waco Custom Marketplace for drive-through service of coffee and baked goods.
The coffee concept then expanded with the opening of a second location last September, a 10-by-12-foot stall inside the downtown Waco food hall Union Hall.
Coffees at each of Be Kind's two locations are roasted by Waco's own Pinewood Coffee Roasters, while the menu reflects the benevolence of the brand.
"I know how it feels to walk into a coffee shop and be intimidated because you have no idea what to order," Be Kind Coffee Co-Founder Alex Sanchez told DCN. "We'll make you a mean cortado, but our Churro Latte and Bee Kind are our most popular offerings… Our vegan-friendly cookies that we make fresh each week have been a hit, and we're beginning to serve vegan-friendly mini pancakes, as well."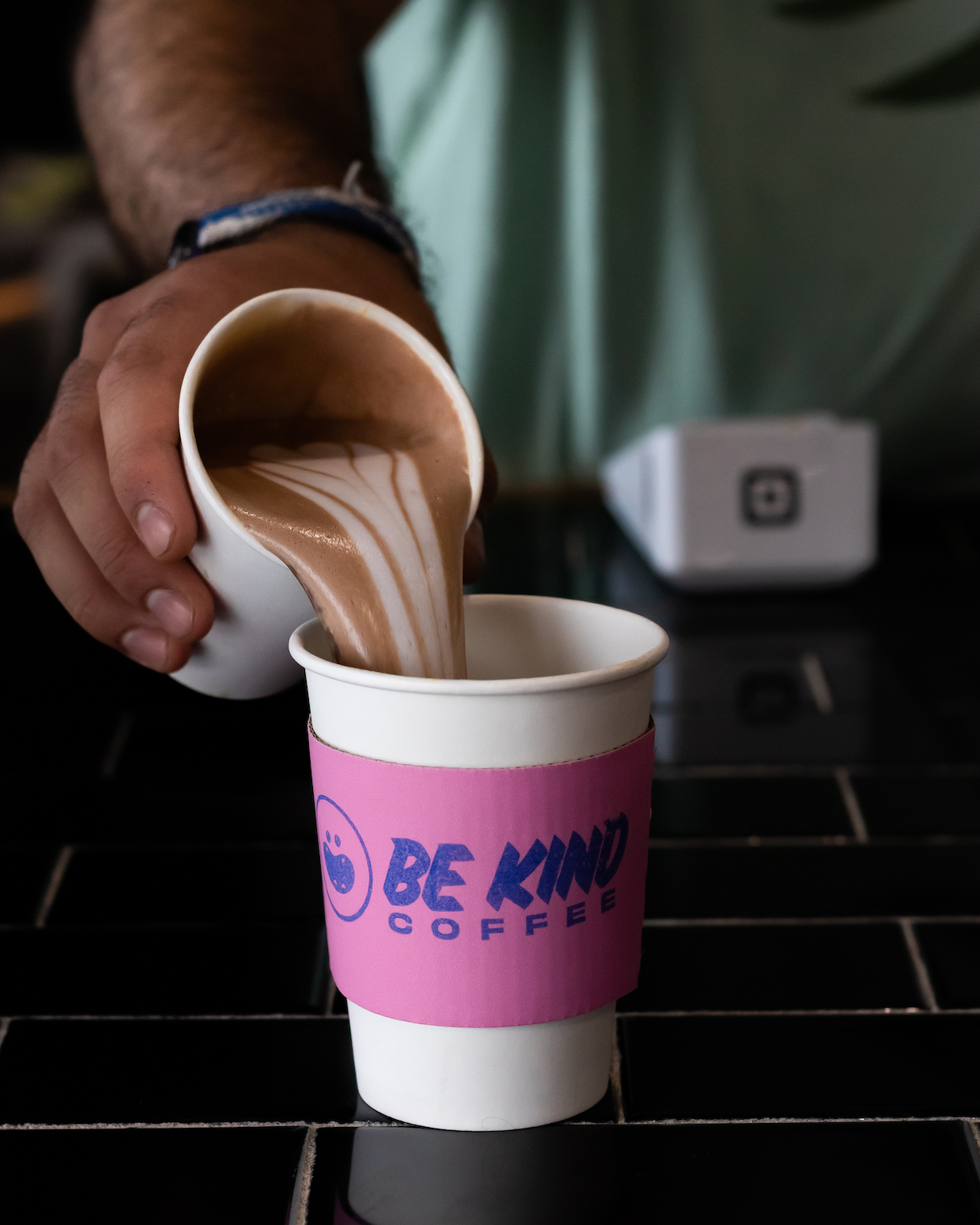 Sanchez, a former food photographer for a tech startup, co-founded the Be Kind business with accomplished graphic designer and muralist Will Suarez, formerly a partner in Waco's Kurbside Coffee.
The pair share a mission that goes beyond delivering quality specialty coffee and baked goods.
---
Related Reading
Pinewood Coffee Roasters Replants in Waco with Flagship Bar and Roastery
Lighthouse Coffee & Wine Shines in Downtown Waco
All Are Welcome at Inclusion Coffee in Arlington, Texas
---
"It's all about reaching those potential customers that haven't yet given it a try but are also frustrated with their current routine of 'second wave' coffee," said Sanchez. "We strongly believe in our mission of trying to be a positive light in such a dark time in the world and spreading kindness where we can."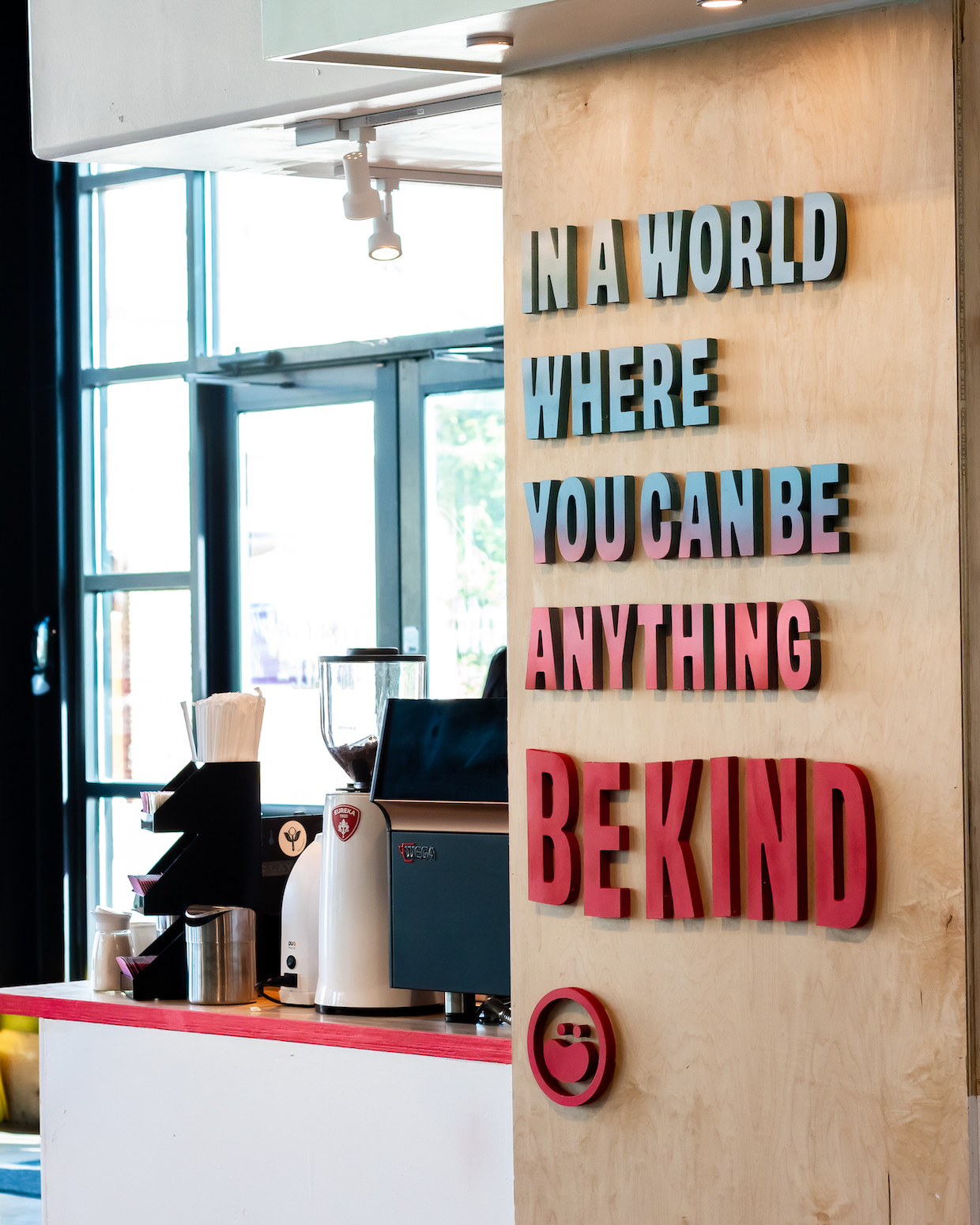 Sanchez and Suarez hope to soon spread even more of their happy elixir throughout Waco with the addition of a mobile coffee bar.
"This year, we're focusing on nailing down our position in our community while on a path to profitability," said Sanchez. "We have plans for a mobile trailer set-up in the not-too-distant future that will help us service the events people keep asking us about. Long-term, we'd love to branch outside of Waco, Texas, a little bit more and spread some kindness if the opportunity arises."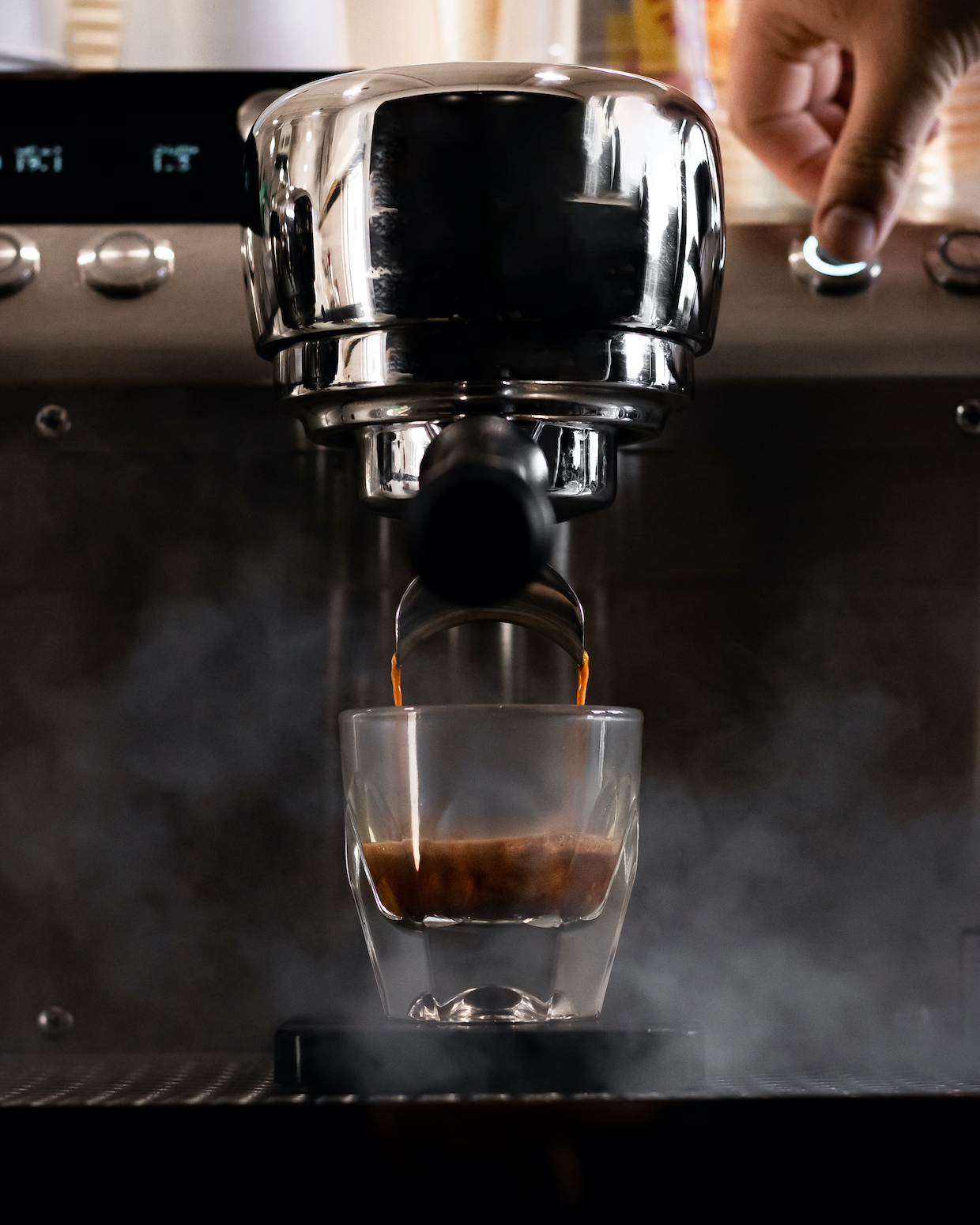 ---
Be Kind Coffee is now open inside the Waco Custom Marketplace at 425 Lake Air Drive, and inside Waco's Union Hall at 720 Franklin Ave. in downtown Waco. Tell DCN's editors about your new coffee shop or roastery here. 
Nick Brown
Nick Brown is the editor of Daily Coffee News by Roast Magazine.