Like the historic Alico building — the tallest building in Waco, Texas, and one of the only buildings in the downtown corridor to withstand the infamous 1953 tornado — newcomer Lighthouse Coffee & Wine is hoping to become something of a local beacon.
In the heart of downtown and not far from the Baylor University main campus, the shop is well-positioned to become just that for local specialty coffee drinkers, shining a light on high-quality roasts within a stylish and comfortable setting.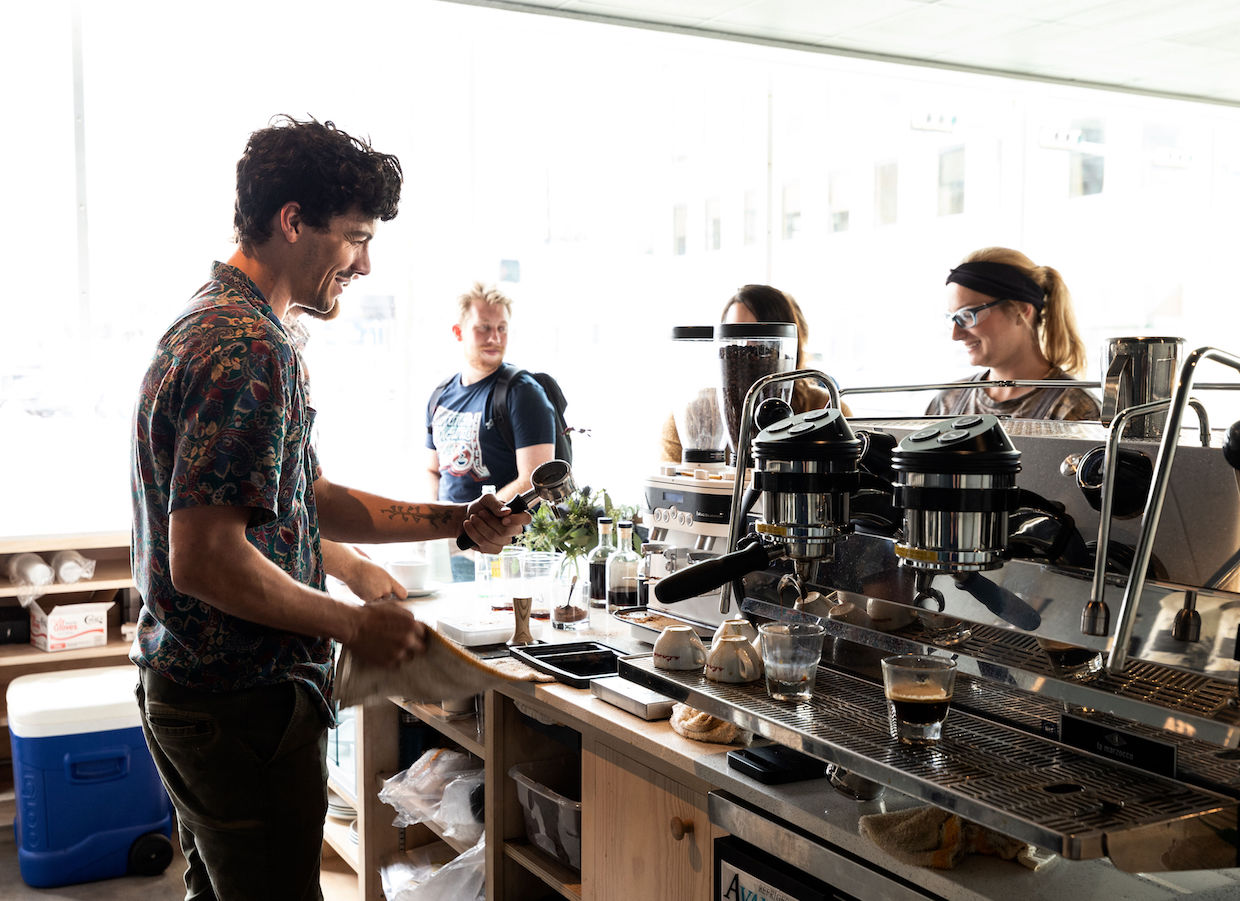 Owned by the same LLC that controls existing Waco hospitality businesses Barnett's Public House and The Olive Branch, Lighthouse Coffee & Wine has shored up its coffee game first, while wine is on schedule for 2020.
For consultation on outfitting and opening the coffee bar, the owners turned to progressive roasting and retail company Olympia Coffee. The Olympia crew helped Lighthouse get its hands on a new 2-group La Marzocco Strada AV for espresso that's supported by a Mahlkönig K30 Twin grinder, while also providing all the shop's roasted coffees for its opening stretch.
The unfussy drinks menu features rotating pourover selections brewed through Kalita Wave or Chemex equipment and ground by EK43, along with batch brew and some espresso drink staples. Specialty lattes are made with syrups from local maker Loyalhood. Options include a spiced vanilla, coconut mint, lavender and vanilla bean.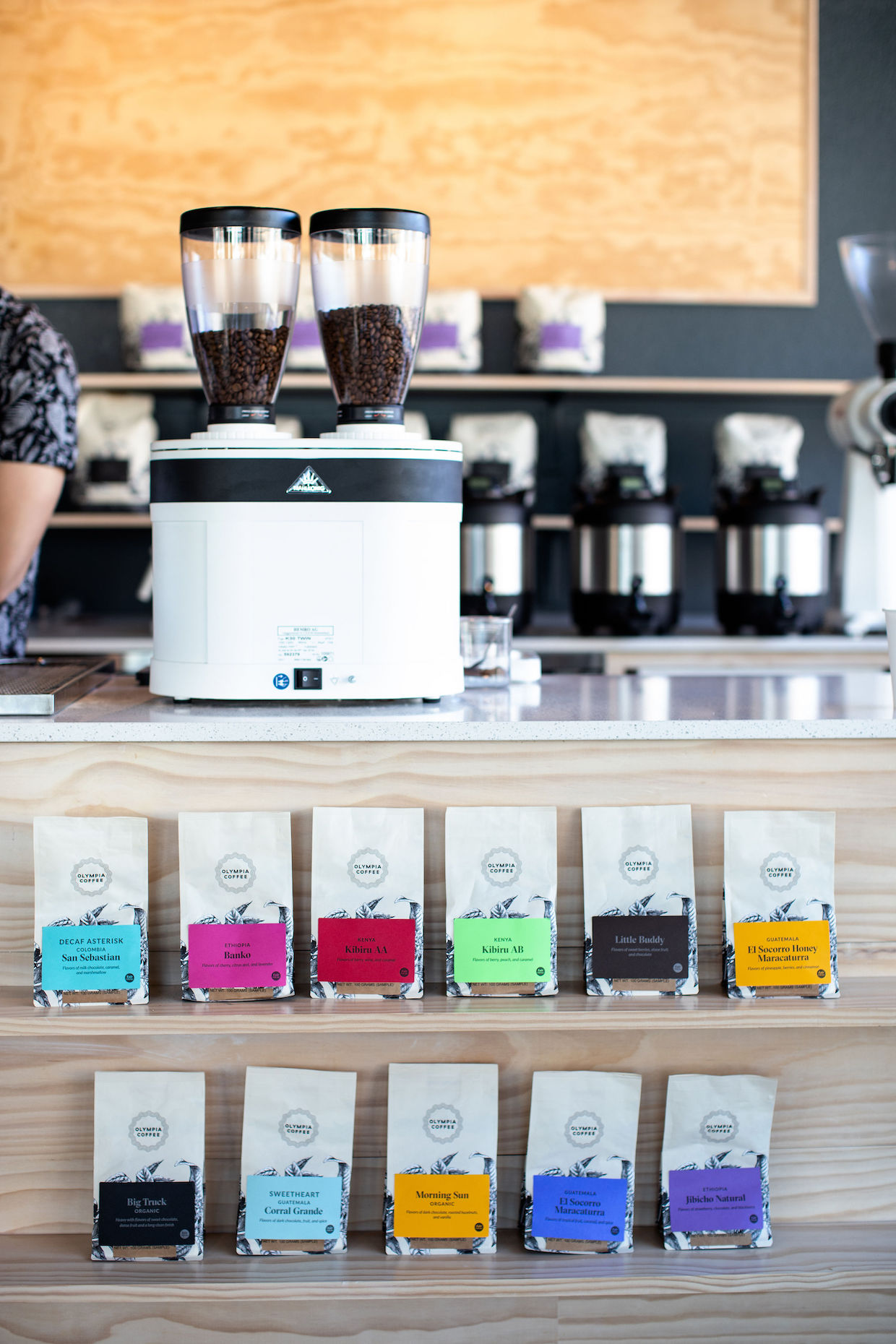 "I don't think milk or syrup takes away from a good cup of coffee," said Lighthouse shop manager Joe Bower. "We're trying to make things like milk and syrup complement the coffee and work together… Our goal at Lighthouse is not to hold any sort of preconceived mentality towards coffee. We want to make coffee approachable and tangible for everyone here."
The coffee shop's interior is also designed to promote approachability and comfort, with the clean looks of the cement floor, light wood surfaces and white bar counter augmented by the dark green accent walls and the Baylor Bears-esque green and yellow menu.
Along the outer wall in the cafe is a wood drink rail with bar-height seating in front of large bay windows. The rail also serves as a vertically oriented cupping table for Lighthouse baristas. Bower said the shop will continue carrying roasts from Olympia, while eventually transitioning to more of a multiroaster model.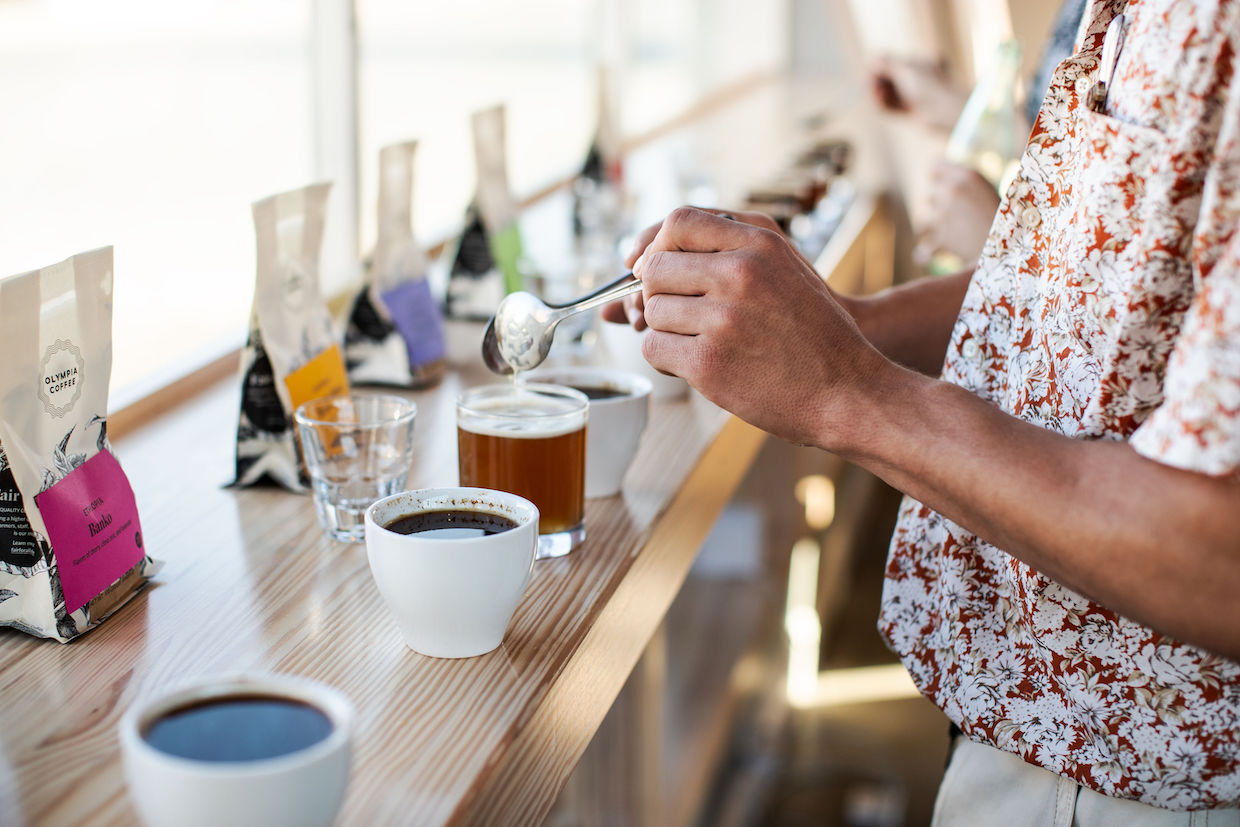 At the coffee bar, customer flow was given special consideration during the design phase.
"I wanted to create intimate interaction with customers where you build the drink with the customer as they walk down the bar with you," Bower said, adding that customers are met with a glass case filled with pastries and other goodies from The Olive Branch at the end of the process. "A lot of places in Waco work on the 'fast food system' where it's just grab-and-go, and I want to create something a little different."
Lighthouse Coffee is now open at 624 Washington Ave in downtown Waco. 
Craig Batory
Craig Batory is a writer, marketer and coffee professional working and living in Detroit.