Project Name: HOH Café
Architect: Infeel Architects
Completion date: 2020
Primary materials: Steel-brushed solid wood, sleepers, rust iron, artificial stone
Photography: lllooimage
Location: Hsinchu City, Taiwan (Google Maps link)
From the edge of a bustling neighborhood in Hsinchu City, Taiwan, a small path forms, eventually leading to HOH Café.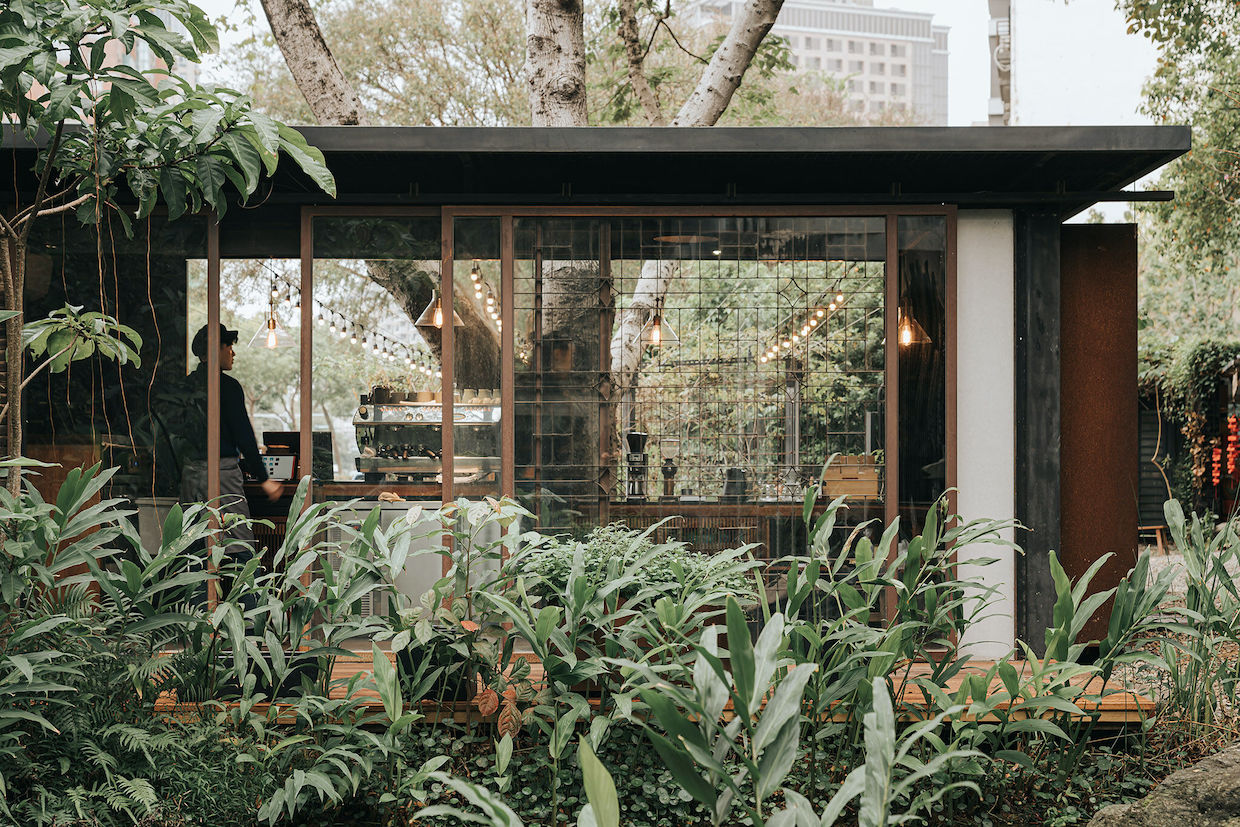 This embodiment of respite in nature follows the vision of Taiwan-based Infeel Architects, which created a series of sleeper walls and textured wood foot slabs that lead to the HOH Café bar.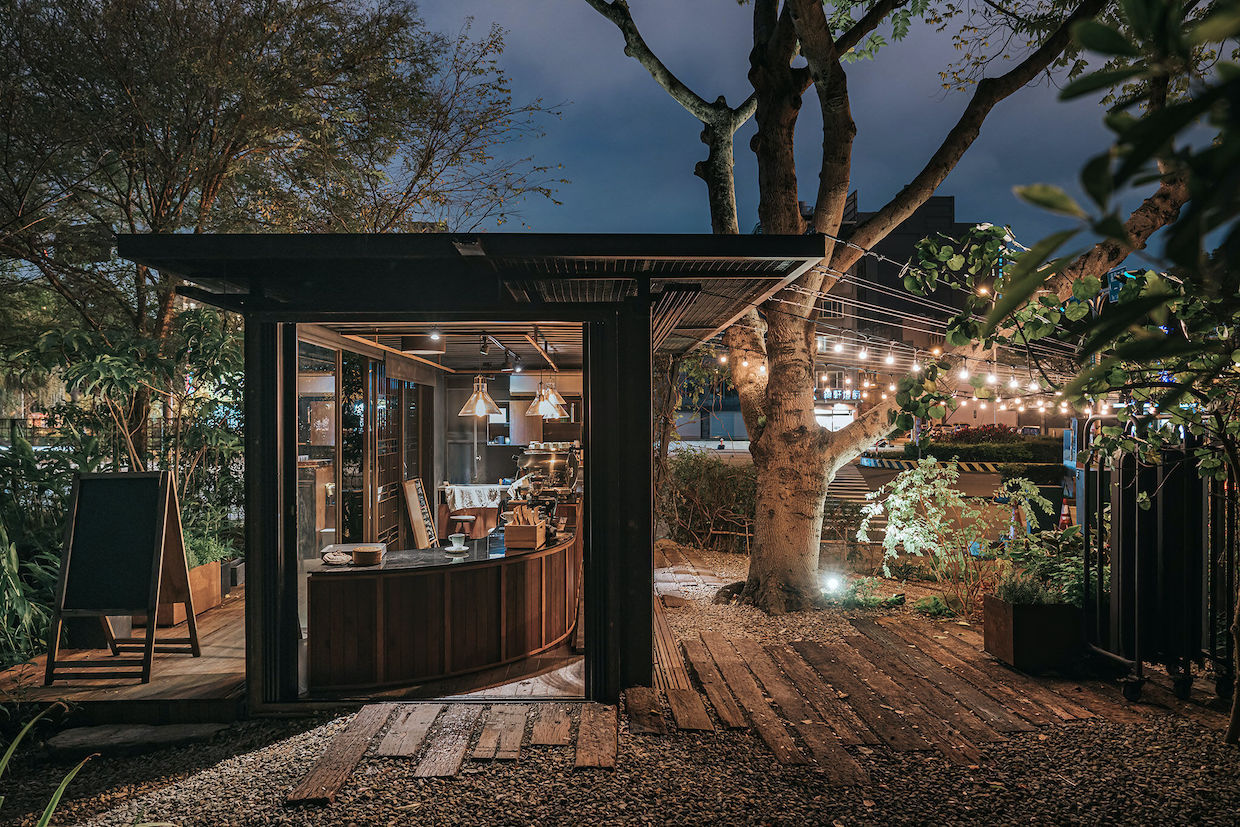 Surrounded by lush greenery, existing trees and strategic planters, the shop itself is built into repurposed shipping containers, featuring abundant textured wood and iron that blur the lines between the terrain and the structure.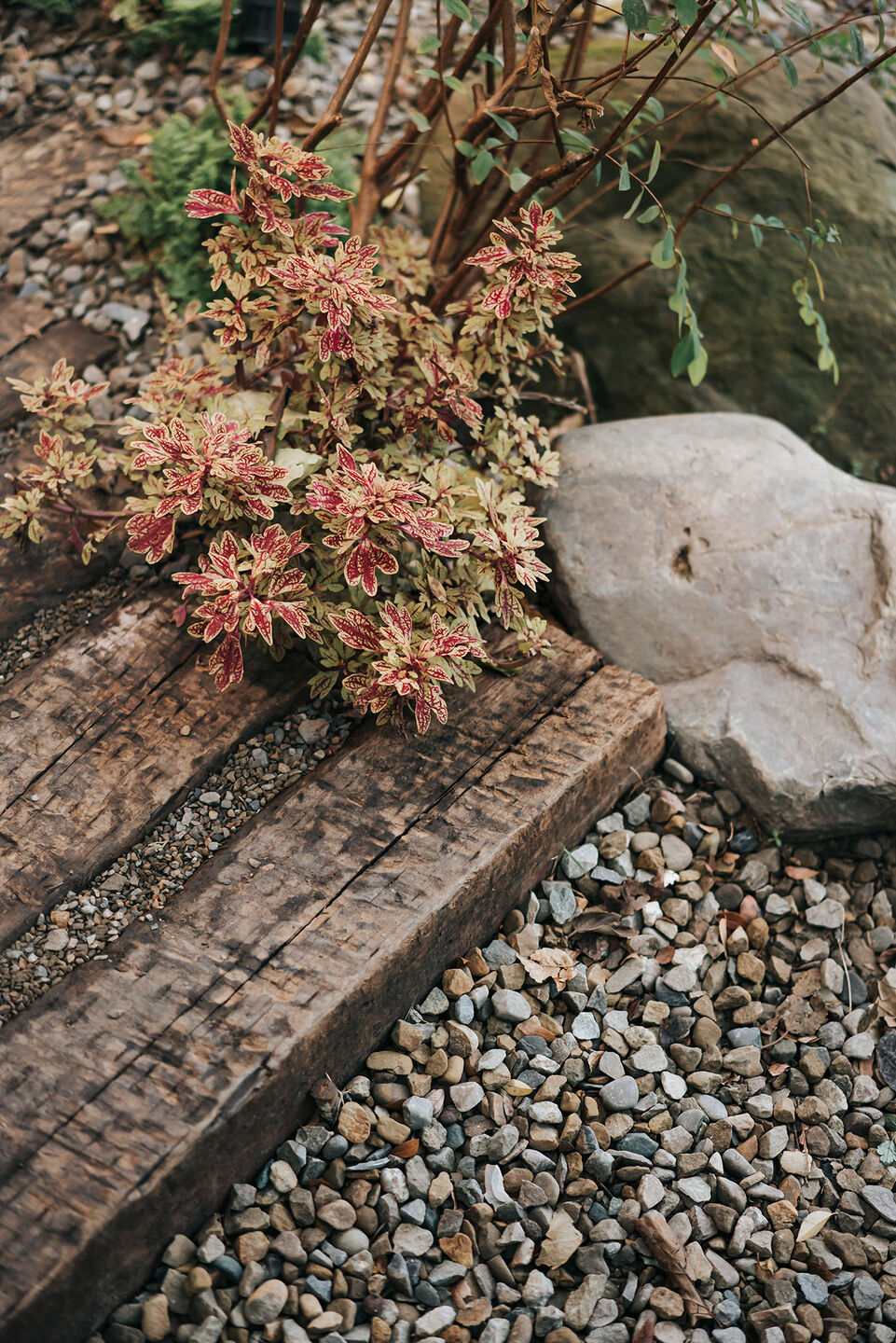 "The ambiguity of the boundary is instantly interpenetrated with the surrounding environment, and people, sunlight and air flow in a natural place like this," Infeel wrote in a description of the project shared with DCN.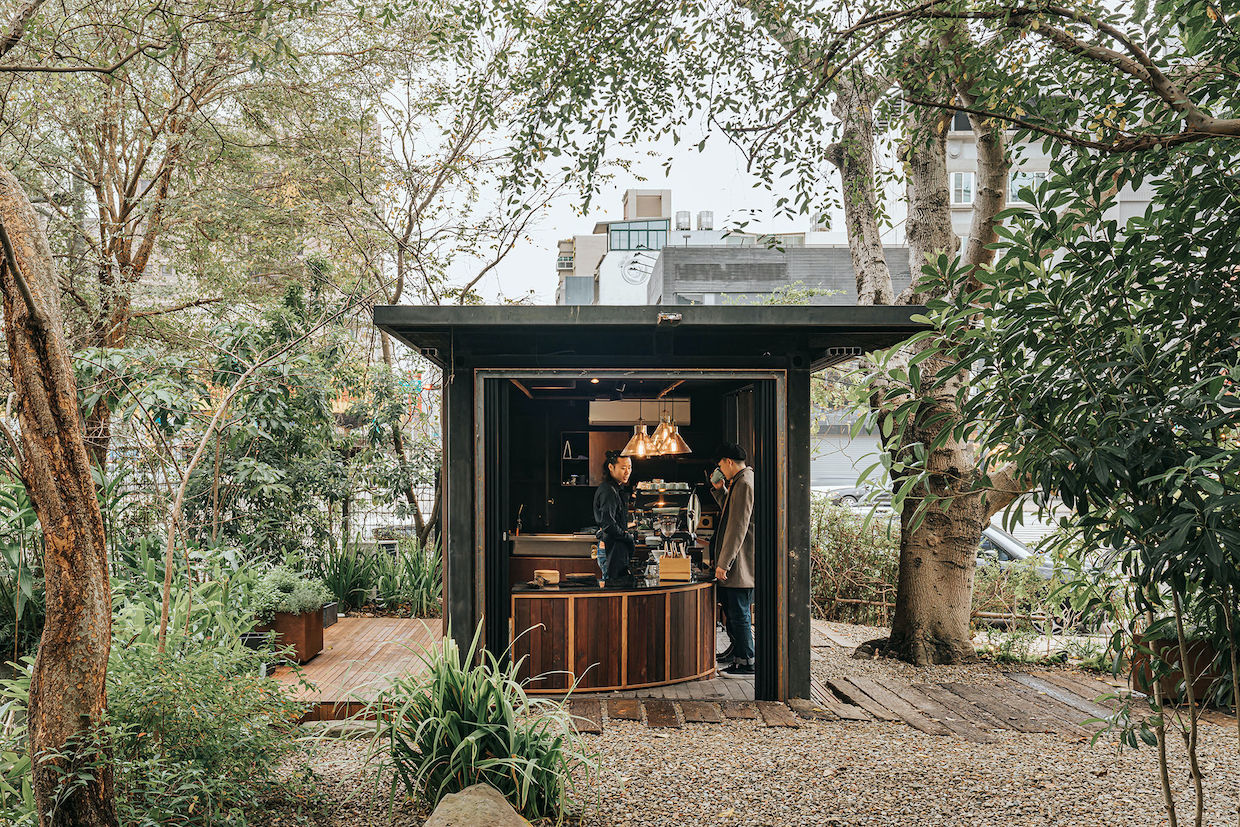 At the end of the journey through nature is the coffee bar, where the flow of the barista can be witnessed from any angle, adding to the overall spacial experience of the cafe and shaped terrain.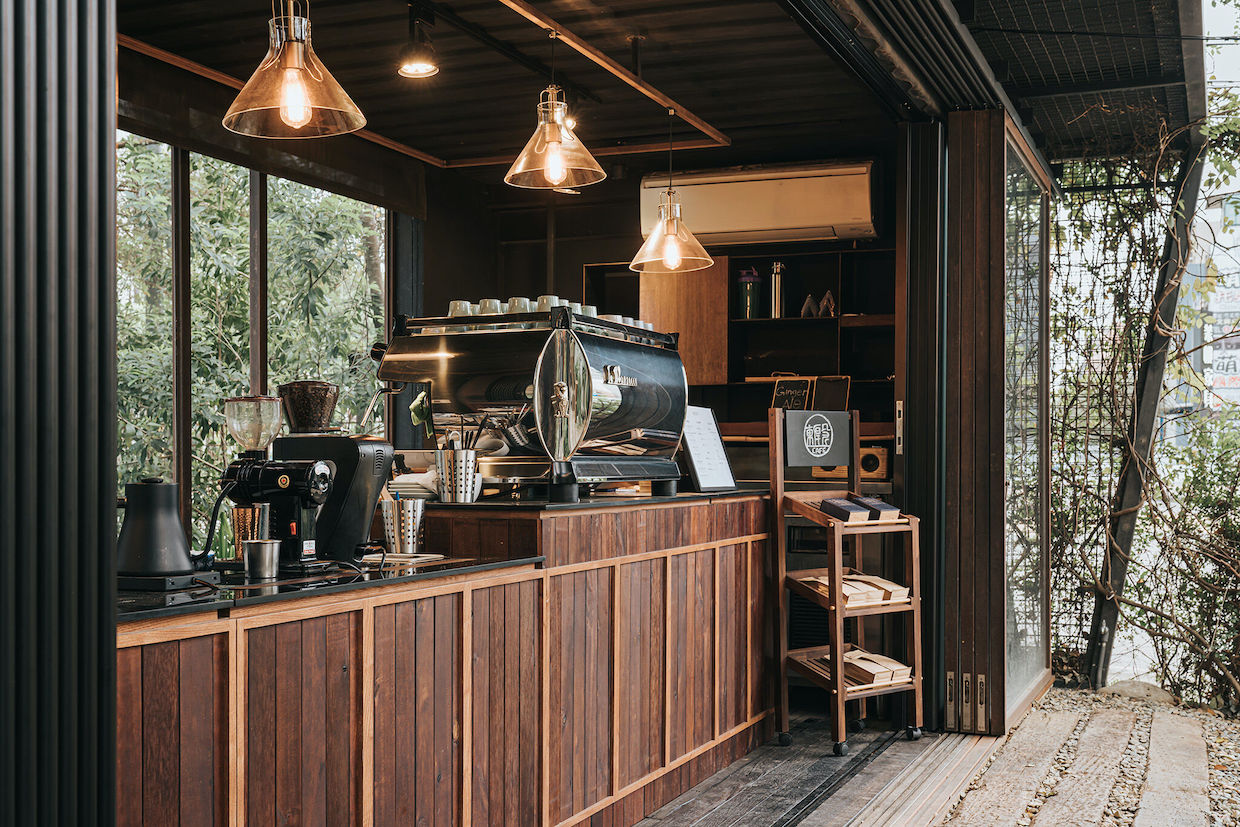 "Representing the soul, the continuously extending bar presents the barista's posture completely," said Infeel, "and the linear free flow also gives the store its exclusive posture and appearance."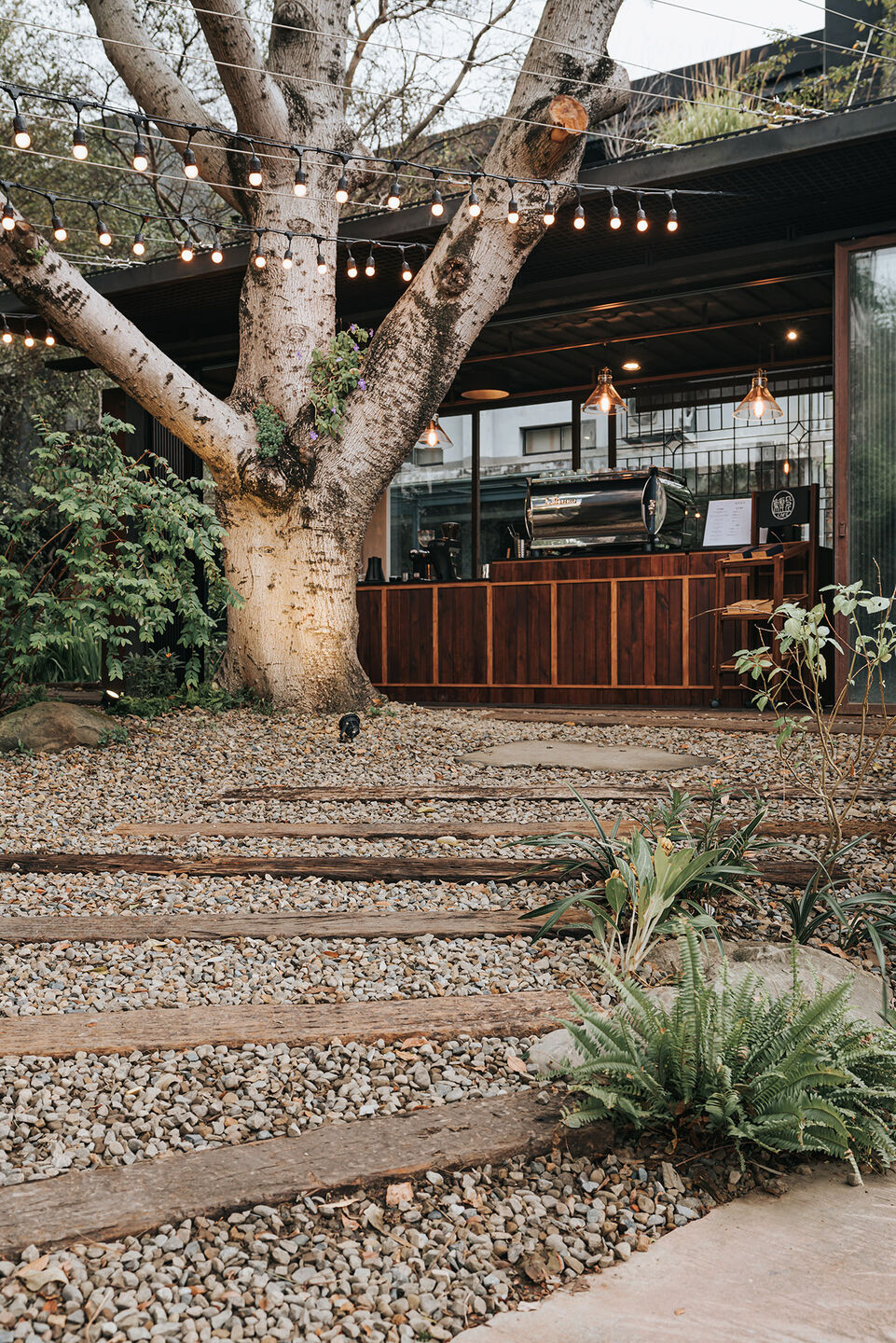 ---
Read more from DCN's ongoing Design Details series here. If you are a coffee shop owner, designer or architect and would like to submit your project for consideration, feel free to reach our editors here.