Four coffees from the Alotepec-Metapan region of El Salvador topped a remarkable 90 points in the 2022 El Salvador Cup of Excellence green coffee competition.
Those coffees, plus 24 other microlots scoring at least 87 points, will be heading to an online auction on Thursday, July 21. An additional 12 lots of coffees identified as "National Winners" — each scoring at least 85 points — will be be available through an auction from July 18-29.
The top-scoring coffee this year came from last year's second-place-winning producer Giancarlo Rusconi, whose natural-process Gesha-variety coffee from the farm El Conacaste scored 91.82 points, according to the international jury.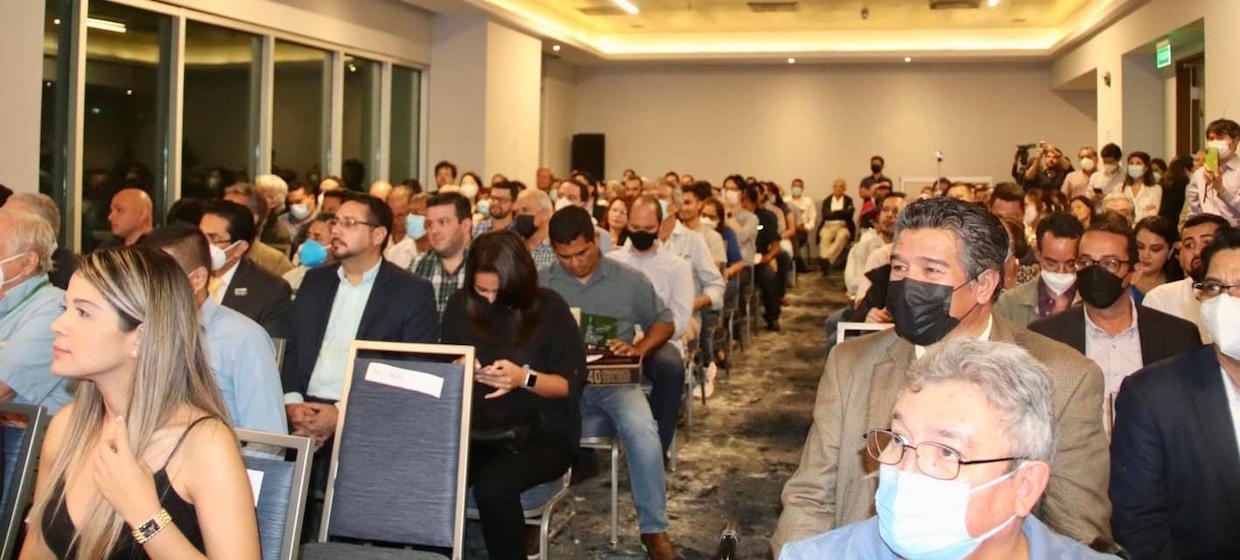 In a statement shared by event co-organizers the Alliance for Coffee Excellence and the Salvadoran Coffee Council, Rusconi dedicated the win in part to renowned Salvadoran coffee producer Ever Diaz and his family. Diaz, who won last year's El Salvador Cup of Excellence and was a beloved champion of the Salvadoran coffee industry, died earlier this year following an illness.
Rusconi also dedicated the award to all Salvadoran coffee farmers, as well as to his family and partners at the farm.
"I'm extremely happy with the result and I'm also so proud of my team that helped [make] it all happen," Rusconi said. "Back in 2014 when we started this project by planting 1,000 Pacamara coffee trees, we knew that because of the terrain, weather conditions, and altitude, we had the potential to grow an exemplary product. This year's first-place award and last year's second-place award confirm that we were right all along."
---
Related Reading
---
The second-place coffee, a natural- and honey-process Pacamara variety from finca Santa Rosa that scored 90.36, came from past COE-winning producer J. Raul Rivera.
The third-place winning coffee, a washed-process Pacamara and Pacas variety blend from the farm Cueva De La Olla and scored 90.23, was produced by Jose Efrain Landaverde Flores.
Overall, the 27 CoE-winning coffees represented eight different coffee varieties and five different post-harvest processing methods.
With the exception of a natural-process coffee from the Benasque farm in the Tecapa Chinameca region, all of the winning coffees came from the growing regions of Alotepec-Metapan or Apaneca-Ilamatepec.
This was only the second CoE event to return to in-person judging for the international judging phase since the onset of the COVID-19 pandemic. A panel of international judges representing 10 countries convened to determine the winning coffees.
"We spent time reviewing some of the unique seasonal fresh fruits available in the local market to help us gather accurate descriptors in order to describe all the delicious fruit and floral combinations being presented in the cups," ACE Head Judge and U.S.-based coffee professional Scott Conary said in a press announcement yesterday. "Such amazing unique combinations of fresh fruits and floral aromas were balanced by cups with deeper notes of dried fruits and spices, offering a lovely coating mouthfeel and long sweet finishes. While there are multiple varietals and process styles available, purists can rest assured that on offer are plenty of the distinct Pacamara that El Salvador is known for, and the coffee community is so rightfully proud of."
Upcoming CoE auctions include Mexico (July 14) and Guatemala (July 19) and El Salvador (July 21). See information about CoE or ACE Private Collection Auctions here.
---
Does your coffee business have news to share? Let DCN's editors know here.