Sparks fly and connections are forged both literally and figuratively at Echt Coffee House, a new roastery cafe and bistro in the Mount Oliver borough in Pittsburgh.
The new coffee business occupies roughly half of the 15,000-square-foot, three-level facility that is otherwise devoted to the forging, welding, leather, fabric, ceramic, wood and glass workshops of Echt Design Services.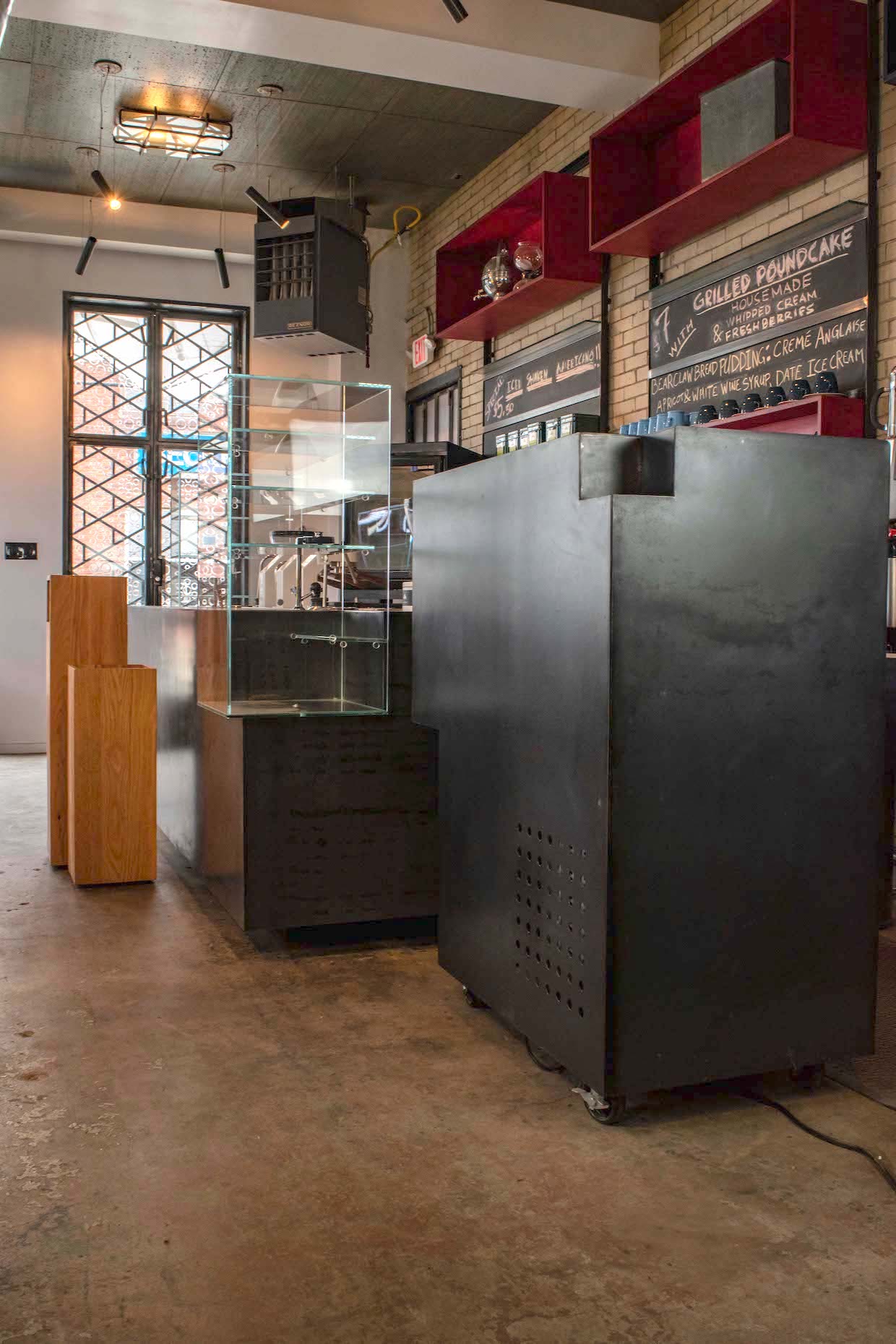 The coffee service bar was welded in-house out of hot rolled steel sheets that have been polished and waxed while preserving mill scale for added texture and color.
A second counter for food preparation, made in-house from Corian and raw steel, serves as a working example of a home kitchen island design for home renovation projects offered by Echt.
"Our espresso counter, our food counter, the wall cabinetry systems and so on are actually designed to showcase what other coffee places might like us to build for their location," Echt Co-Owner James Tyler told Daily Coffee News. "That was another reason why we put all these functional features into our espresso counter, like a sparkling water dispenser next to the mineral water dispenser."
Installed into the steel surface of the coffee bar are dual barista stations consisting of Mavam under-counter espresso systems, Compak Cube Automatic Tampers and sunken knockboxes and sinks, with a station for homemade ice cream in between them. Offerings also include traditional Turkish coffee service.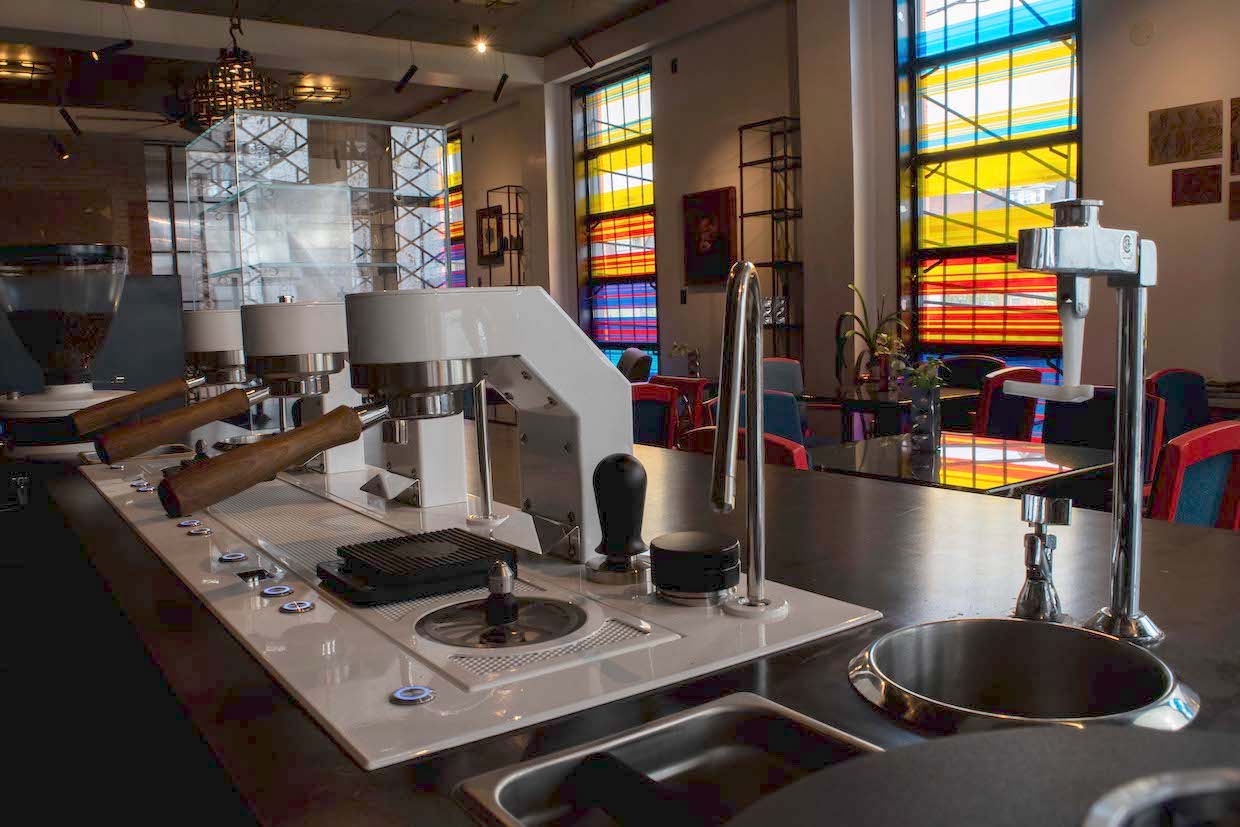 Echt's married co-owners Jörg Gerlach and James Tyler divide operation of the company, with Gerlach heading the various workshops and Tyler directing the new coffee shop.
---
Related Reading
In Pittsburgh, Honduras Specialty Coffee Brand Cafetano Opens First US Shop
De Fer Coffee Dares to Open a Pair of New Pittsburgh Shops
Quality Brews for the Birds at Pittsburgh's Redstart Roasters
---
Mahlkönig grinders sunk into the counter plus vintage German Melitts drippers from the 1930s and 1960s used for pourovers serve as reminders of Gerlach's European roots.
"Coming from Germany, Mahlkönig is the grinder company of choice," said Gerlach, an M.D. and PhD who was recruited by the University of Pittsburgh roughly 20 years ago. "In our Berlin home, we have a 1960s commercial Mahlkönig. We still have strong ties to Berlin, and our coffeehouse is inspired by European coffeehouses, like table service, bistro food offerings."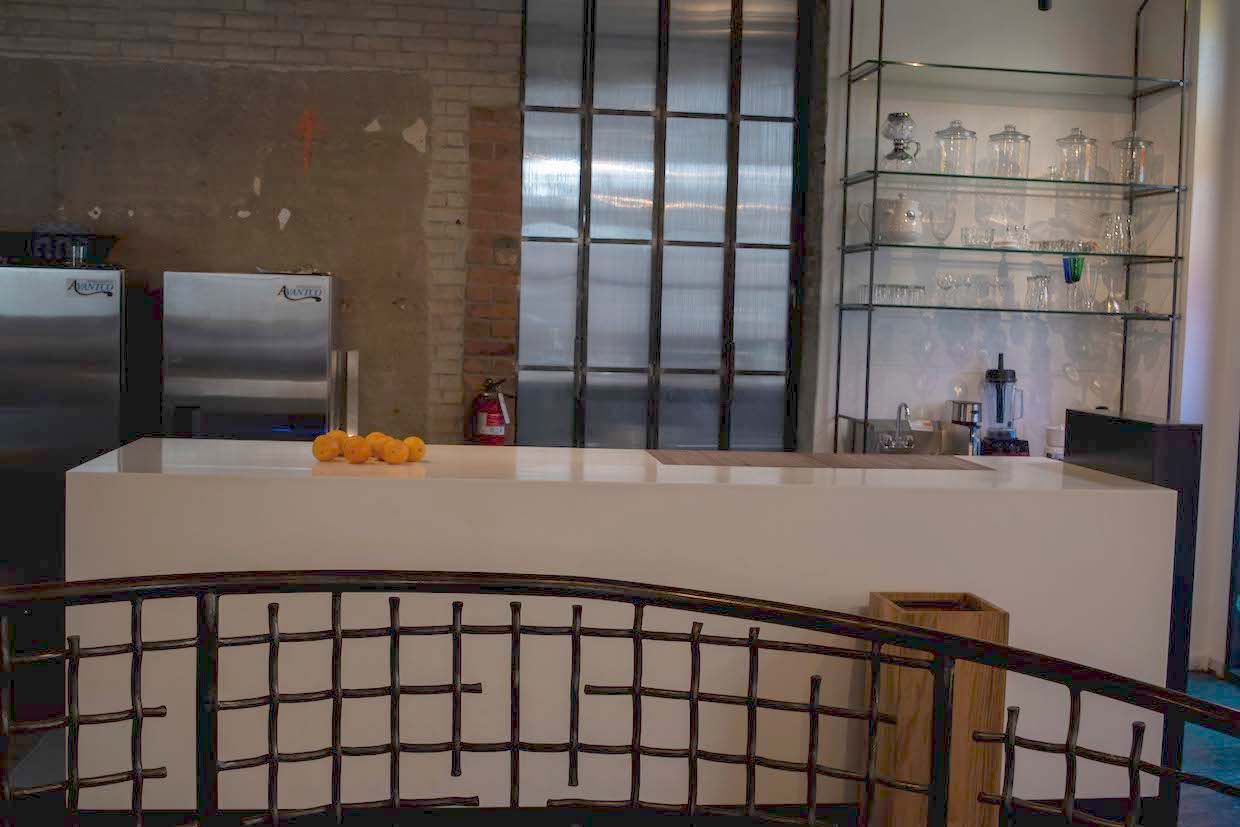 As wide-ranging and detail-oriented as the offerings at Echt may be, they still ultimately amount to a "hobby" for Gerlach, who remains a full-time professor of surgery and bioengineering at Pitt. Tyler, meanwhile, has retired from a nursing career to focus full time on running the cafe, distillery, and the in-house roasting operations.
"Jorg and I travelled a lot and enjoyed coffee culture in Africa, in the Middle East and in Western and Eastern Europe, including the Mediterranean region," Tyler told DCN. "We put a lot of memories into the interior space, too. Like in Egypt, people use these practical, small but tall, one-person coffee or tea tables that have four legs. The only three-legged ones we have ever seen, and that we liked most, are in the El Fishawy coffee and tea house in old Cairo, probably the oldest coffeehouse worldwide still operating. We made replicas of these tables for our place."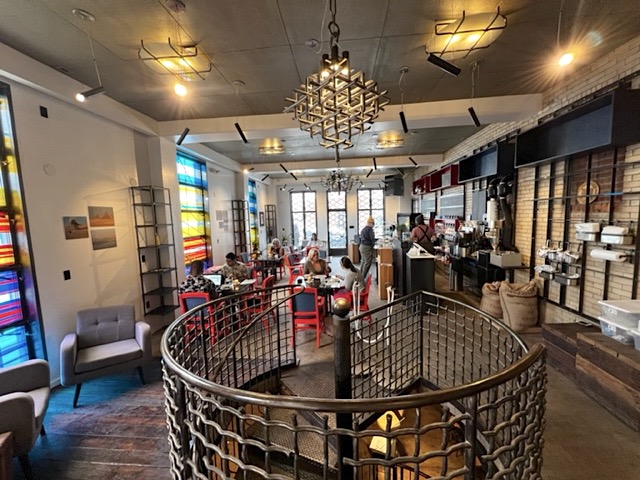 Tyler roasts in 1.5-kilo batches using the manual controls of a Coffee Crafters Artisan fluid-bed roaster, held up by modular wall racks.
"'Slow-roasting' is not really an established term, but we went with our equipment to move towards roasting with a slower pace," said Tyler. "Small batch roasting also gives us the chance to await the required days for CO2 degassing, but to not go over these few days, and avoid exceeded storage times for freshness."
Tyler also trains baristas to contribute to the frequent small-batch roasting schedule, which later this summer will grow to supply 250-gram retail bags of roasted coffee.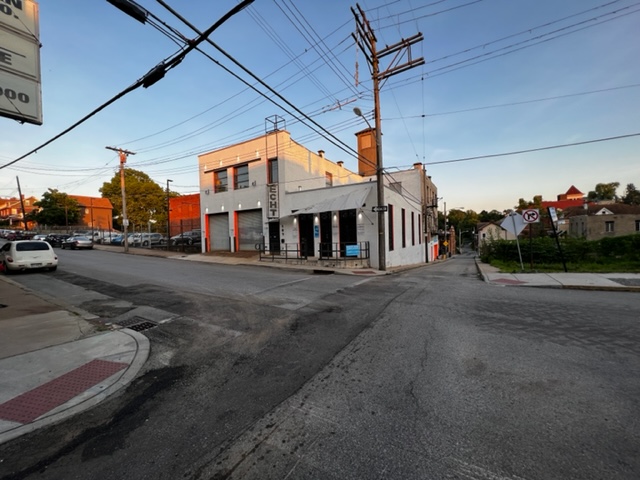 "We are an association of craftsmen, active in various custom-making [fields]," said Gerlach. "The baristas that also roast the beans are considered craftsmen and part of our overall Echt Craftsmen association."
---
Echt Coffeehouse Lounge & Bistro is located at 107 Penn Ave in Pittsburgh. Tell DCN's editors about your new coffee shop or roastery here. 
Howard Bryman
Howard Bryman is the associate editor of Daily Coffee News by Roast Magazine. He is based in Portland, Oregon.