Project name: 23a
Architect: Ponomarenko Bureau / Vladymyr Ponomarenko
Completion Date: 2021
Location: Kharkiv, Ukraine
Photography: Ivan Avdeenko photography
[Editor's note: With all new projects canceled due to Russia's invasion of Ukraine, the architect of this project, Vladymyr Ponomarenko, has temporarily relocated to Warsaw, Poland, and is actively seeking new clients and projects in the coffee sphere and beyond. More of Ponomarenko's award-winning work can be found here.]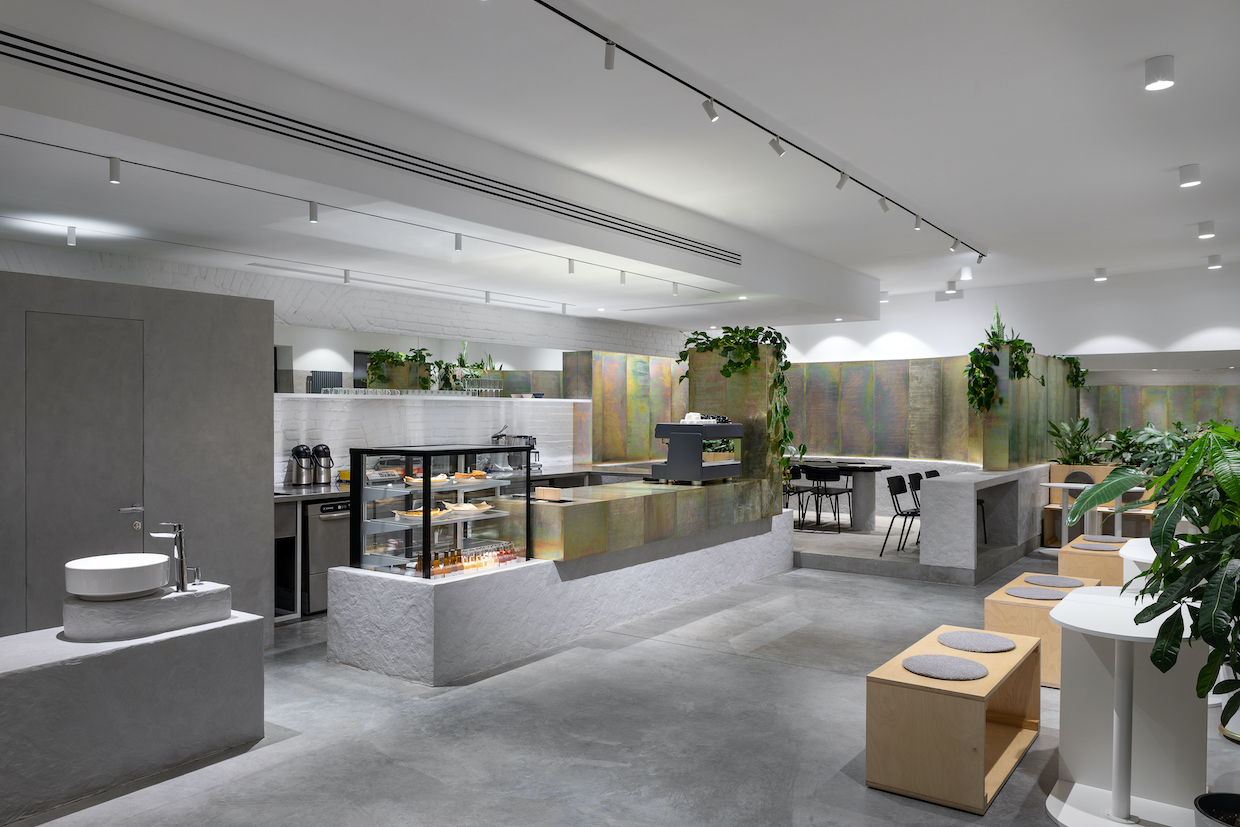 A coffee shop by day and bar by night, 23a occupies an 86-square-meter (925-square-foot) space in the historic district of Kharkiv, Ukraine's second-largest city.
The shop is just steps away from the Kharkiv State Academic Opera and Ballet Theatre, which was recently damaged by a Russian missile as part of ongoing Russian attacks in the city.
The design of the shop was led by Vladymyr Ponomarenko of the Ukrainian firm Ponomarenko Bureau.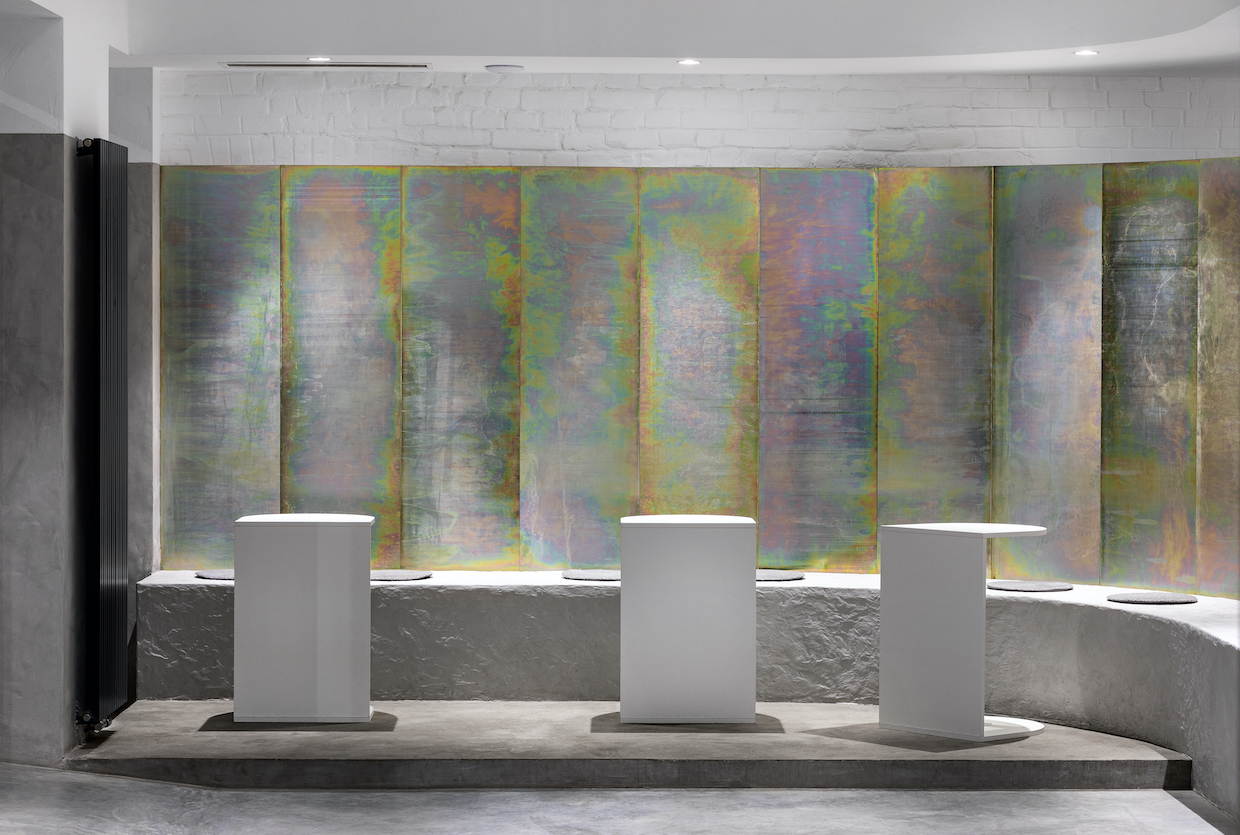 "The place is divided into different zones: a table for a big company, an adaptive central zone, and the entrance zone with a good view of the inside interior," Ponomarenko said in a project description shared with DCN. "Furniture is modular so it can be easily rebuilt and changes according to a function of a space."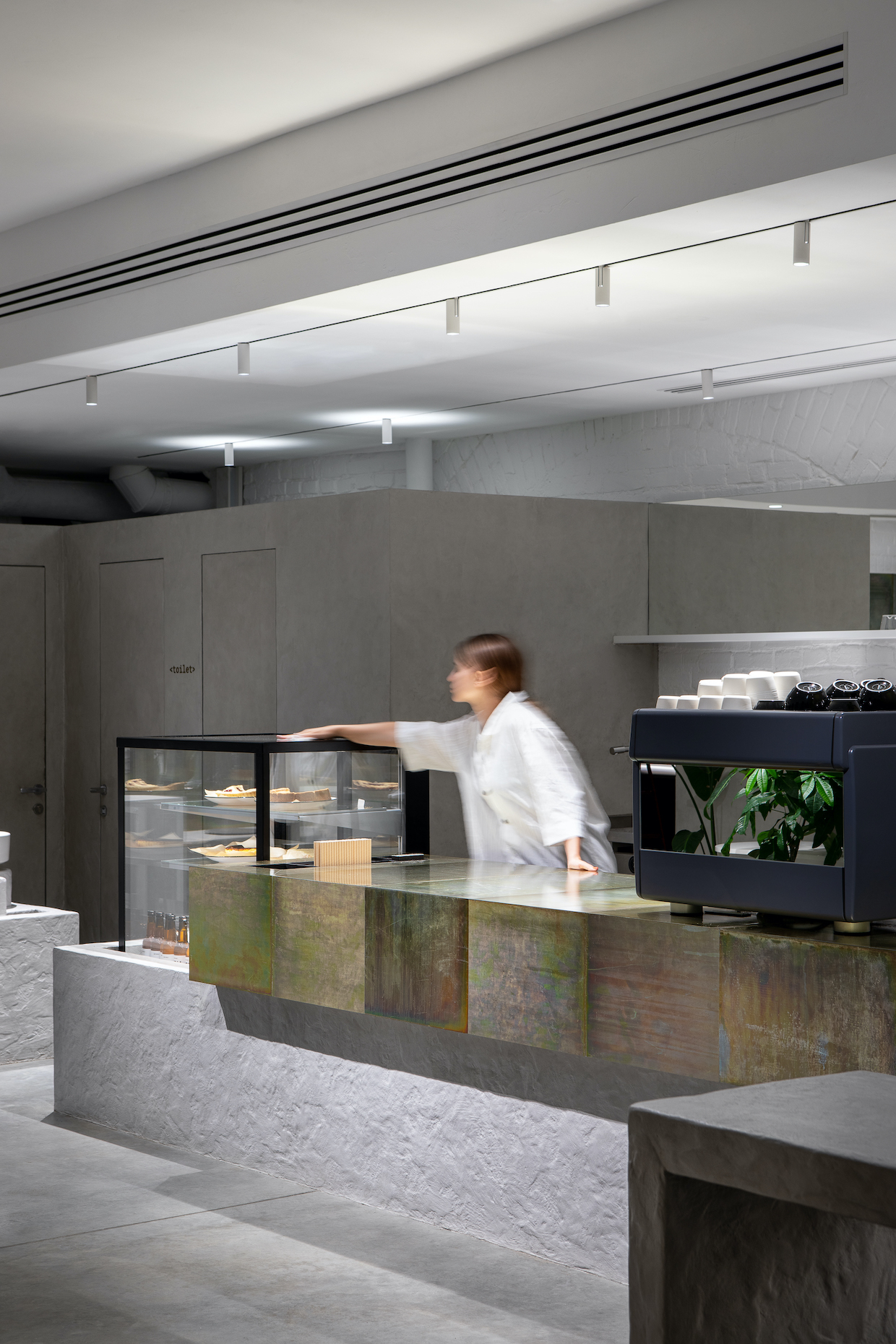 A key element within the space is metal that has been processed with a rainbow zinc coating, creating different effects in changing light.
Also adding to the adaptive nature of the shop are modular tables and benches that, along with movable plants, allow for different configurations based on usage and time.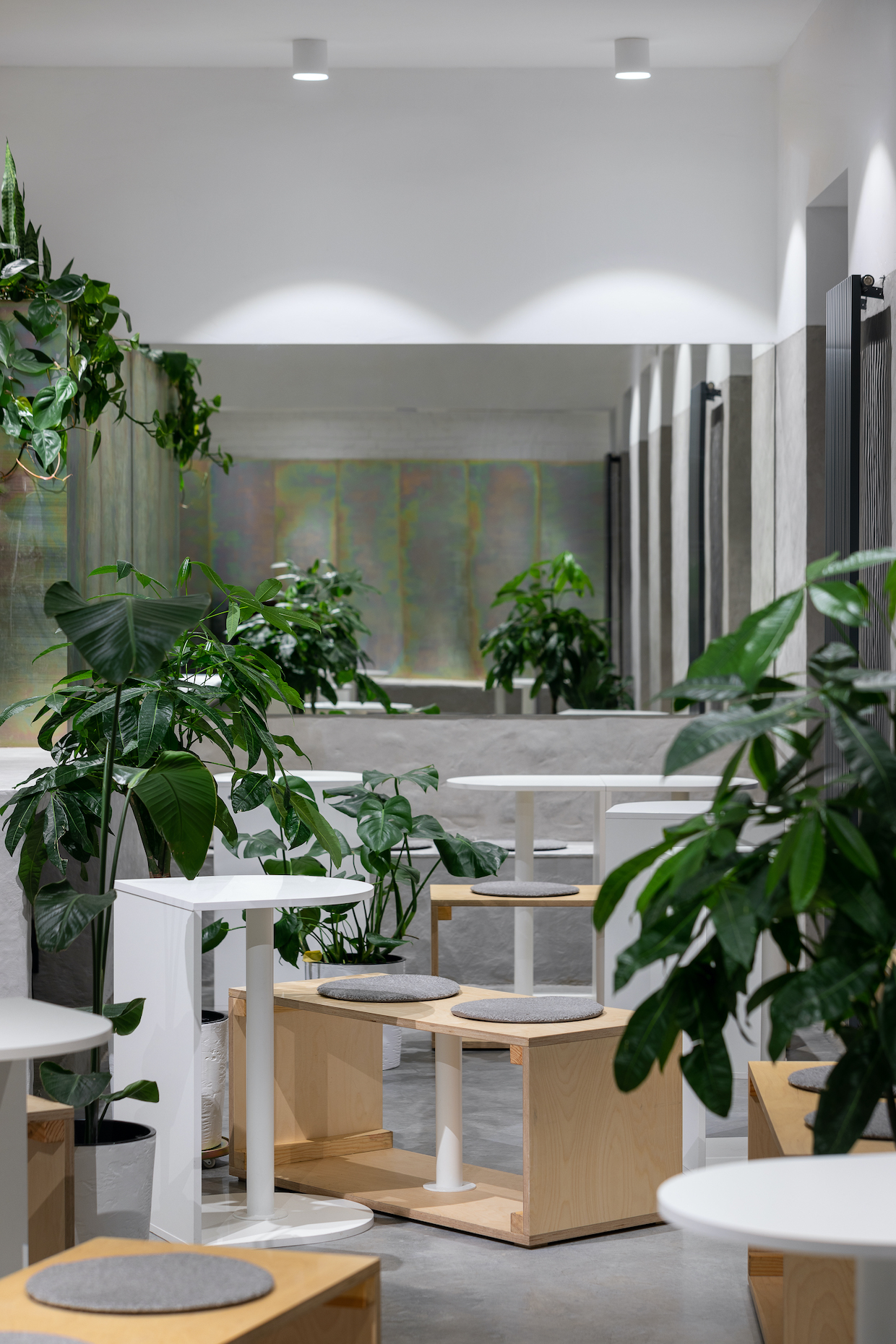 Said Ponomarenko, "The thing that differentiates the project is that we stepped away from brands and thus developed a clear space."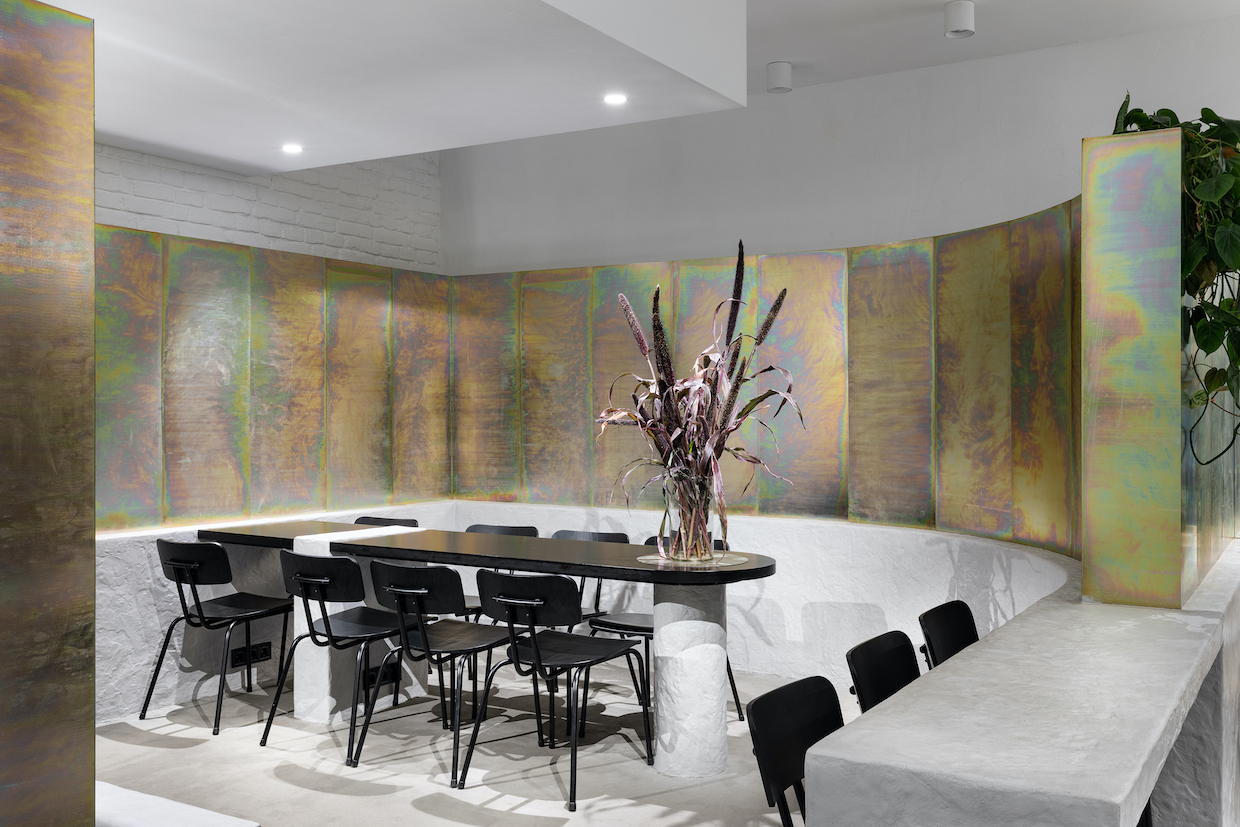 ---
Read more from DCN's ongoing Design Details series here. If you are a coffee shop owner, designer or architect and would like to submit your interior design or package design project for consideration, you can reach our editors here.