Project name: Singular Coffee Suecia
Architect: Oficina Bravo
Oficina Bravo Team: Catalina Carcamo, Sergio Reyes and Sebastián Bravo
Completion Date: 2022
Location: Santiago, Chile
Photography: Carlos Molina
In the Barrio Suecia (Swiss neighborhood) of Santiago, Chile, stands the fourth coffee shop of local specialty coffee roaster and retailer Singular Coffee Roasters.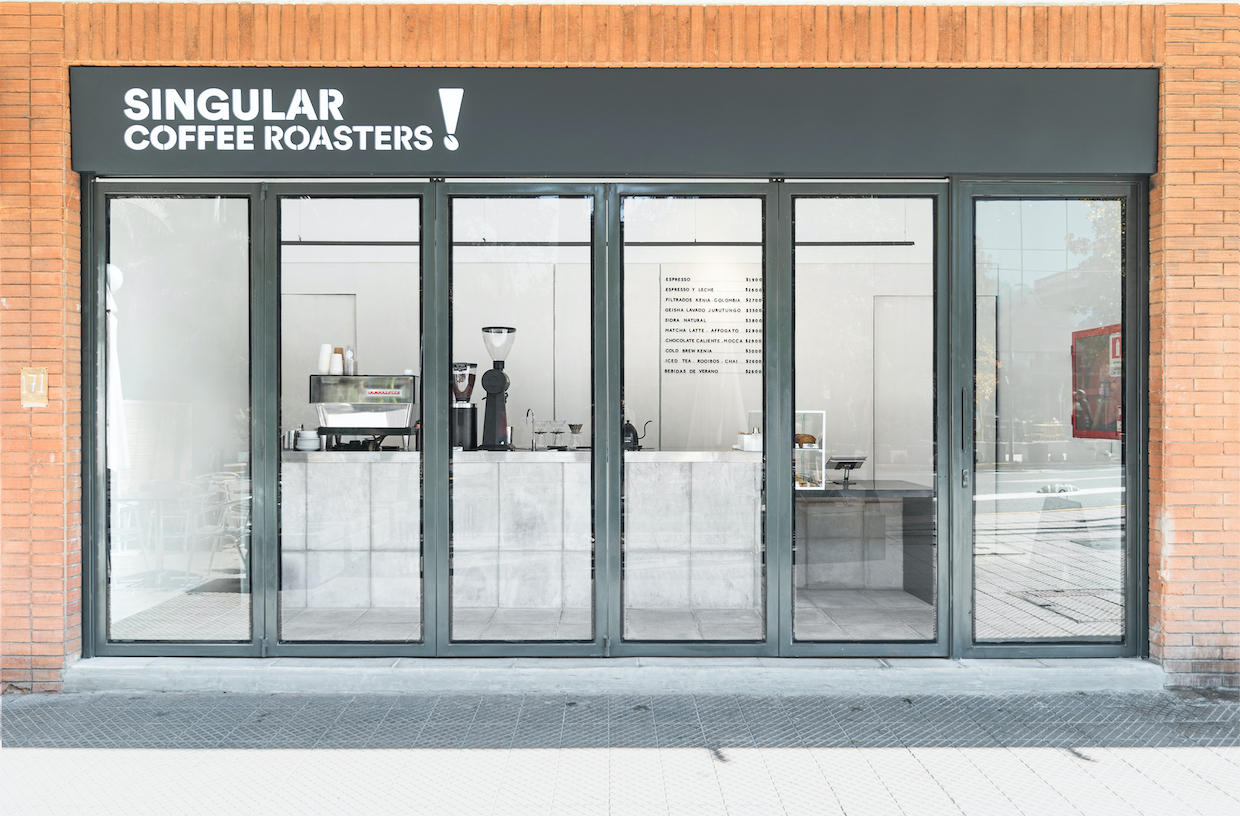 The shop's most striking feature is arguably its seamless connection to the streetscape, a feat made possible through the work of a design team at Santiago-based Oficina Bravo.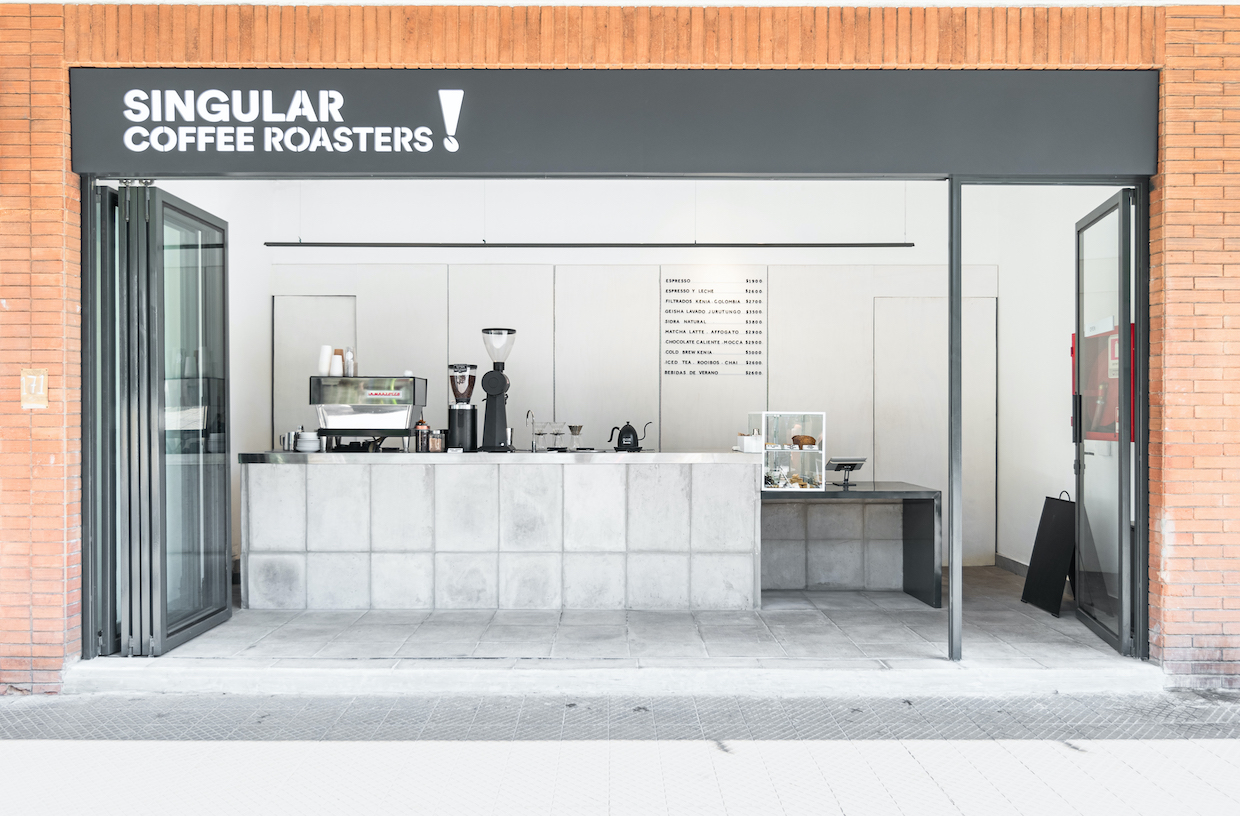 "We are coffee enthusiasts and we love designing coffee shop spaces," Oficina Bravo Founder Sebastián Bravo recently told Daily Coffee News.
Singular Coffee Suecia follows the singular design goal of spacial integration of indoors and out.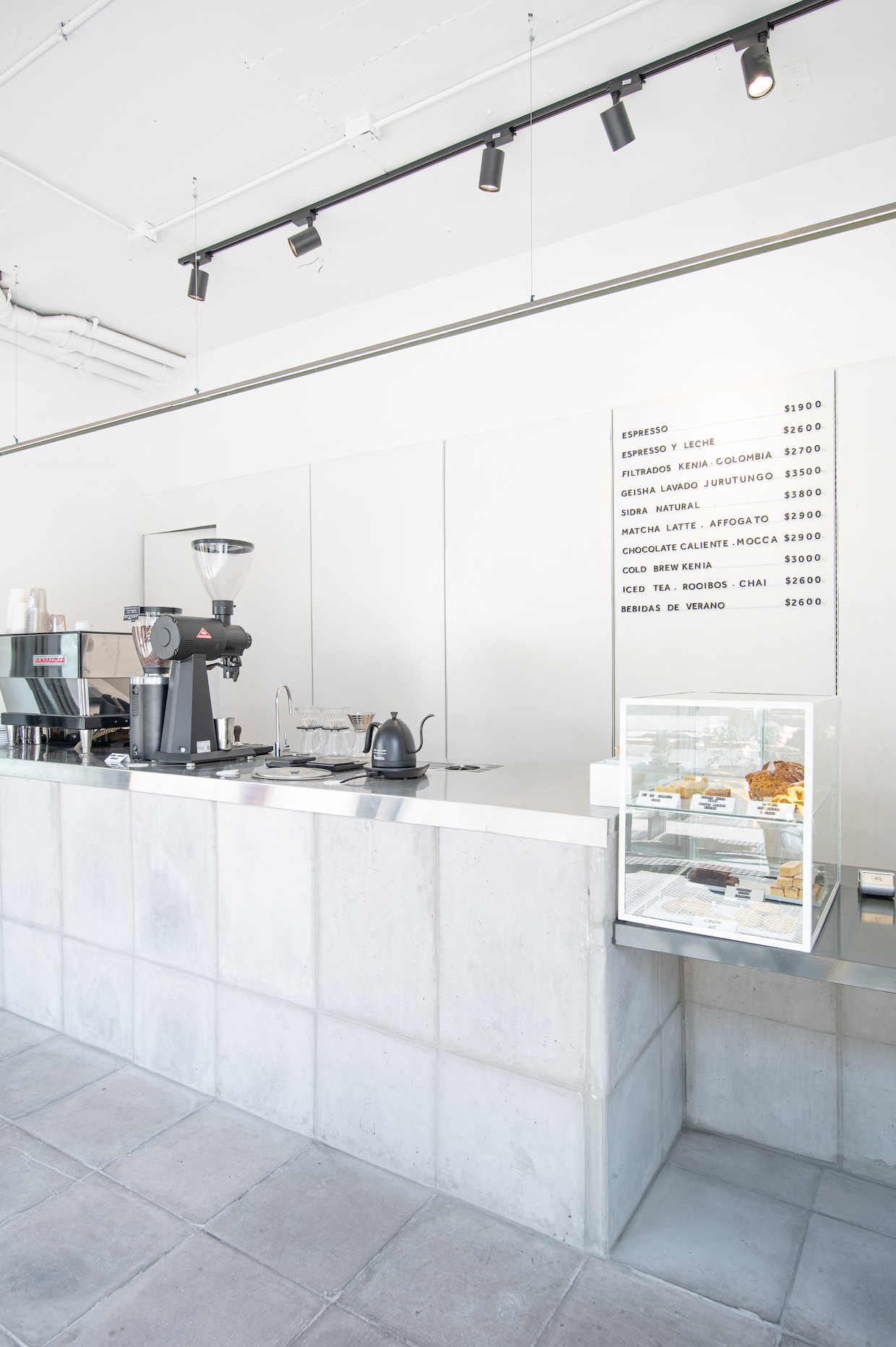 "The facade of the premises has a system of folding steel and glass doors that allow the facade to be fully opened and eliminate the limits between the interior and exterior," Oficina Bravo said in a project description shared with DCN.
The concrete coffee bar reflects the concrete pavement of the street, further blending the elements.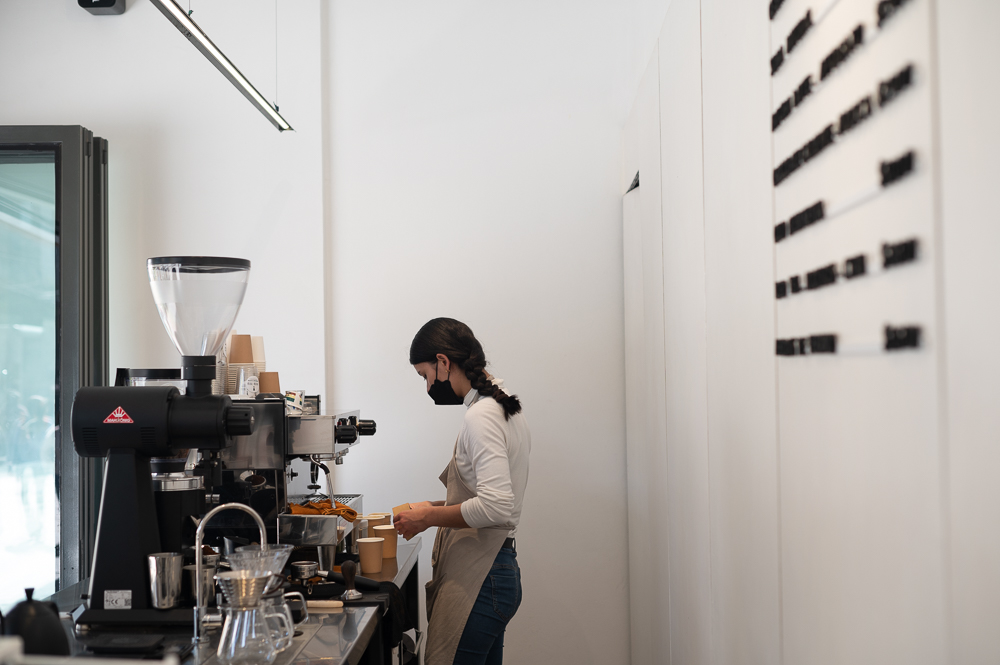 "Nothing, except the stainless steel cover, gives you any indication that you are in an interior space," the firm said.
---
Read more from DCN's ongoing Design Details series here. If you are a coffee shop owner, designer or architect and would like to submit your interior design or package design project for consideration, you can reach our editors here.