Ukrainian startup Rekava is developing a new type of disposable cup and lid made from spent coffee grounds.
Part of the company's pitch is that adoption of the products could reduce the consumption of conventional single-use lined paper cups and plastic lids while also diverting spent coffee grounds from landfills.
Rekava cups will join other recycled spent coffee grounds-based products entering the market, including coffee cups made by German company Kaffeeform and the forthcoming cups made by Colombia-based Kreis. Rekava's products deviate from those models in that they are not reusable, but they are conveniently compostable.
"When creating cups based on recycled coffee grounds, we also thought about how to simplify the disposal process as much as possible," Dmytro Bidiuk, co-founder of Rekava, told Daily Coffee News. "Therefore, our cup is completely biodegradable and can be composted at home or in industrial compost. The process of biodegradation takes from several weeks to several months, depending on conditions, moisture, and other factors."
Rekava's entirely plant-based, disposable cups will break down after about 30 minutes when filled with boiling-hot water, or about 2 hours after holding cold water. Though they are not intended to be washed or refilled, the cups are offered as a more sustainable alternative to traditional plastic-lined cups and plastic lids.
The Lviv-based company's initial design is for a 250-milliliter-capacity (8.4-ounce) cup and lid. The products are currently being piloted in multiple coffee shops in Ukraine.
---
Related Reading
---
Bidiuk said each cup utilizes about 12 grams of spent coffee grounds, while the company is maintaining a proprietary formulation.
The company estimates that the cups will cost roughly 20 cents (USD) apiece when they debut on the market, though the price may differ in the United States based on logistics and other factors.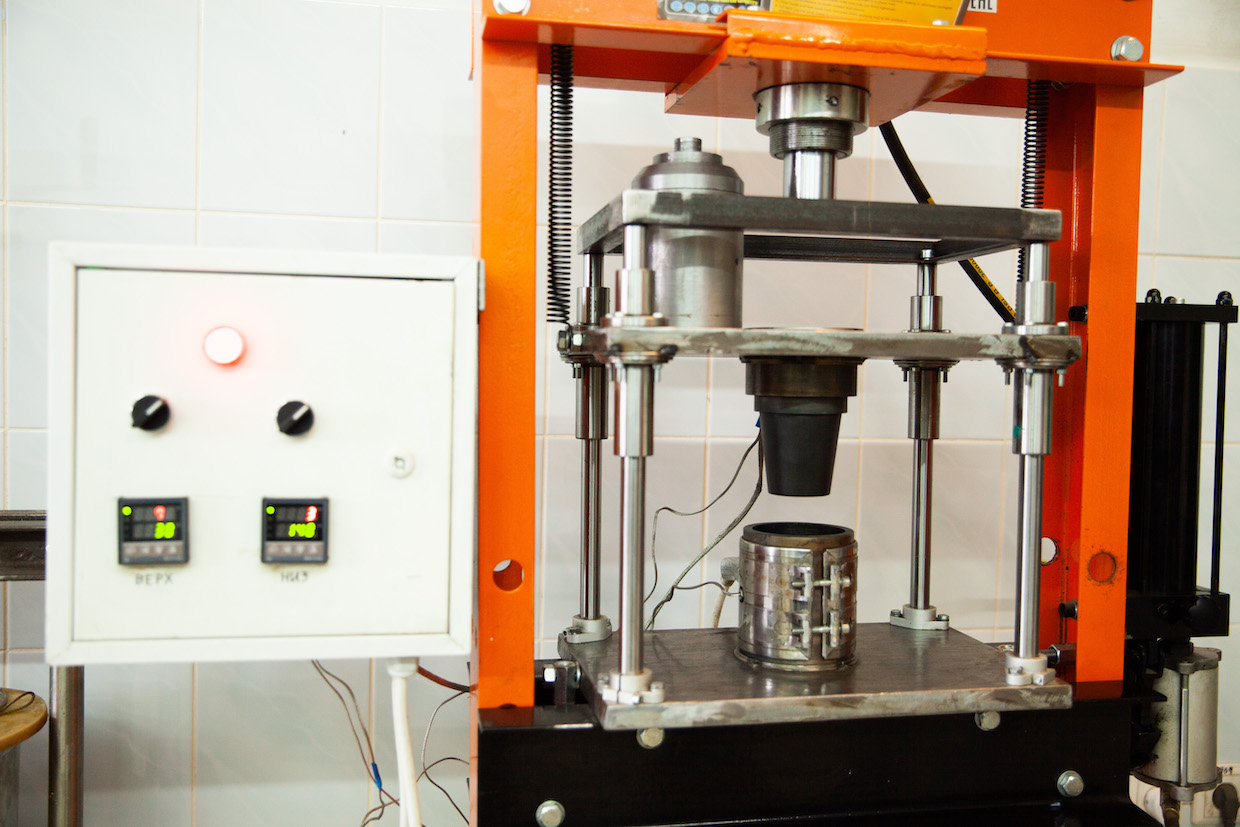 "The price will definitely not be lower than for a paper cup, but the paper cup contains a plastic film that does not decompose," Rekava Co-Founder Yuriy Tustanovskyi told DCN. "Our Rekava cups are completely biodegradable and waste-free, and they have a unique technology. Therefore, the price will be a little higher."
Rekava was founded two years ago by technical scientist Dmytro Bidiuk and economist Yuriy Tustanovskyi, who discovered a shared interest in coffee and principles of circular economies.
Though the cups are not yet ready for industrial production, this summer will see the launch of a line of scented candles inside containers made from Revaka's coffee-based material, themed for different cities in Ukraine — including a coffee-scented candle called Lviv, and a rose-scented candle called Donetsk. Rekava was originally located in the eastern Ukrainian city of Sumy, but was forced to relocate to Lviv due the Russian invasion of Ukraine.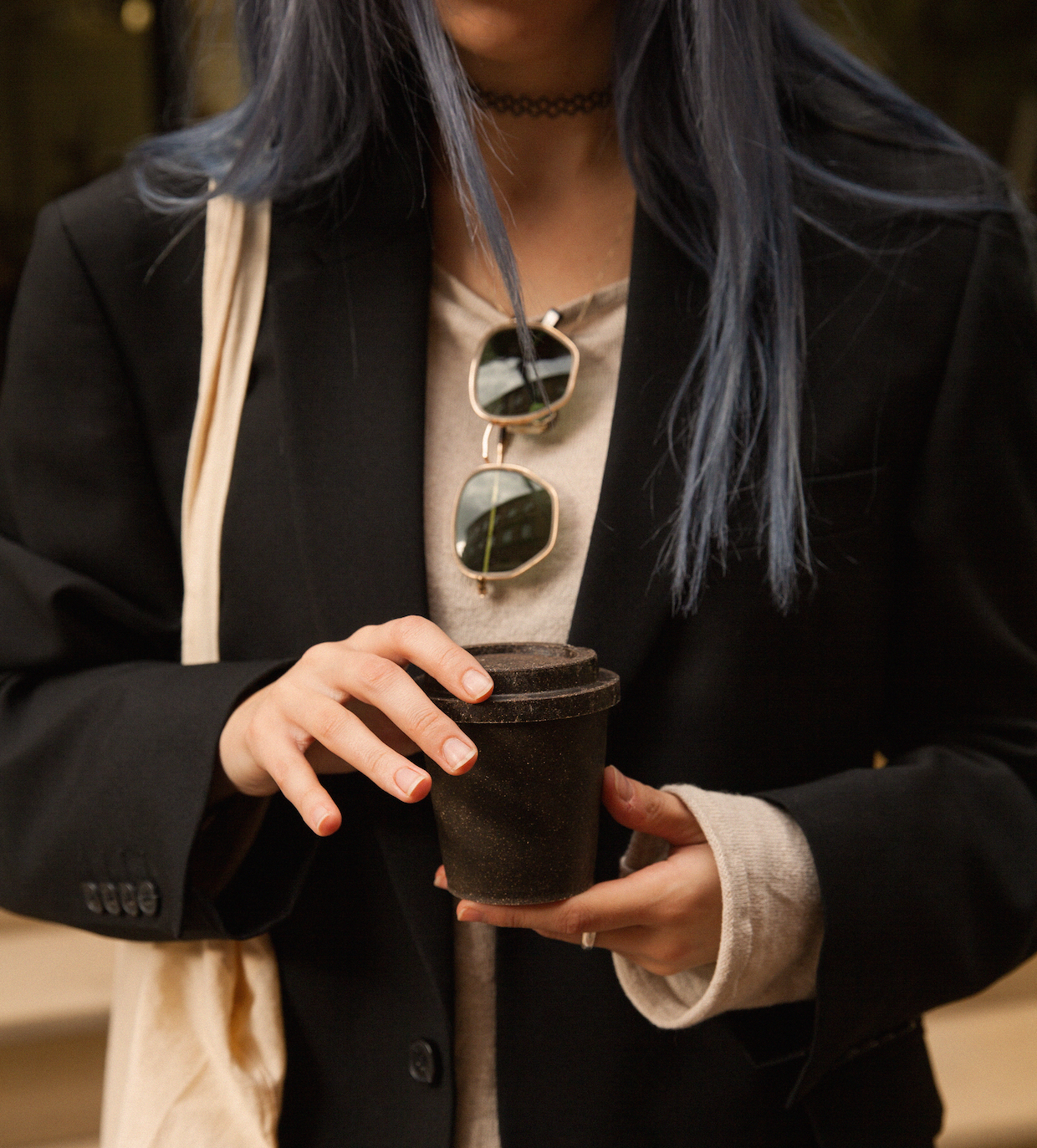 "We moved to this part of Ukraine precisely because the frequency of rocket attacks is less frequent here," said Bidiuk. "The beautiful city of Lviv is also called the Ukrainian capital of coffee, by the way. Unfortunately, there is a threat of shelling over all of Ukraine, and nowhere in Ukraine is completely safe, but at the moment we are in Lviv, we rent a production space here and we continue to work."
The company plans on producing additional sizes of cups while expanding sales internationally as it seeks strategic partners in the venture.
"We want to help businesses to be more ecological and friendly to the environment, and we believe that this is especially important for large multinational companies, of which there are many in the USA," said Tustanovskyi. "Such companies generate huge amounts of coffee grounds waste worldwide, and they also generate huge amounts of single-use plastic tableware waste. Therefore, we are very interested in entering the U.S. market in the near future."
[Editor's Note: This story has been updated to clarify attribution among quoted sources.]
---
Does your coffee business have news to share? Let DCN's editors know here. 
Howard Bryman
Howard Bryman is the associate editor of Daily Coffee News by Roast Magazine. He is based in Portland, Oregon.