A coffee spot called Margaux is blending plants and paintings with coffee and cocktails in Pittsburgh's East Liberty neighborhood.
In spacious digs next to the Kelly Strayhorn Theater, the cafe was founded by nightlife promoter and Opus One Productions Owner Michael Sanders, who launched the operation last year following a long-held vision for a hybrid bar space with European panache.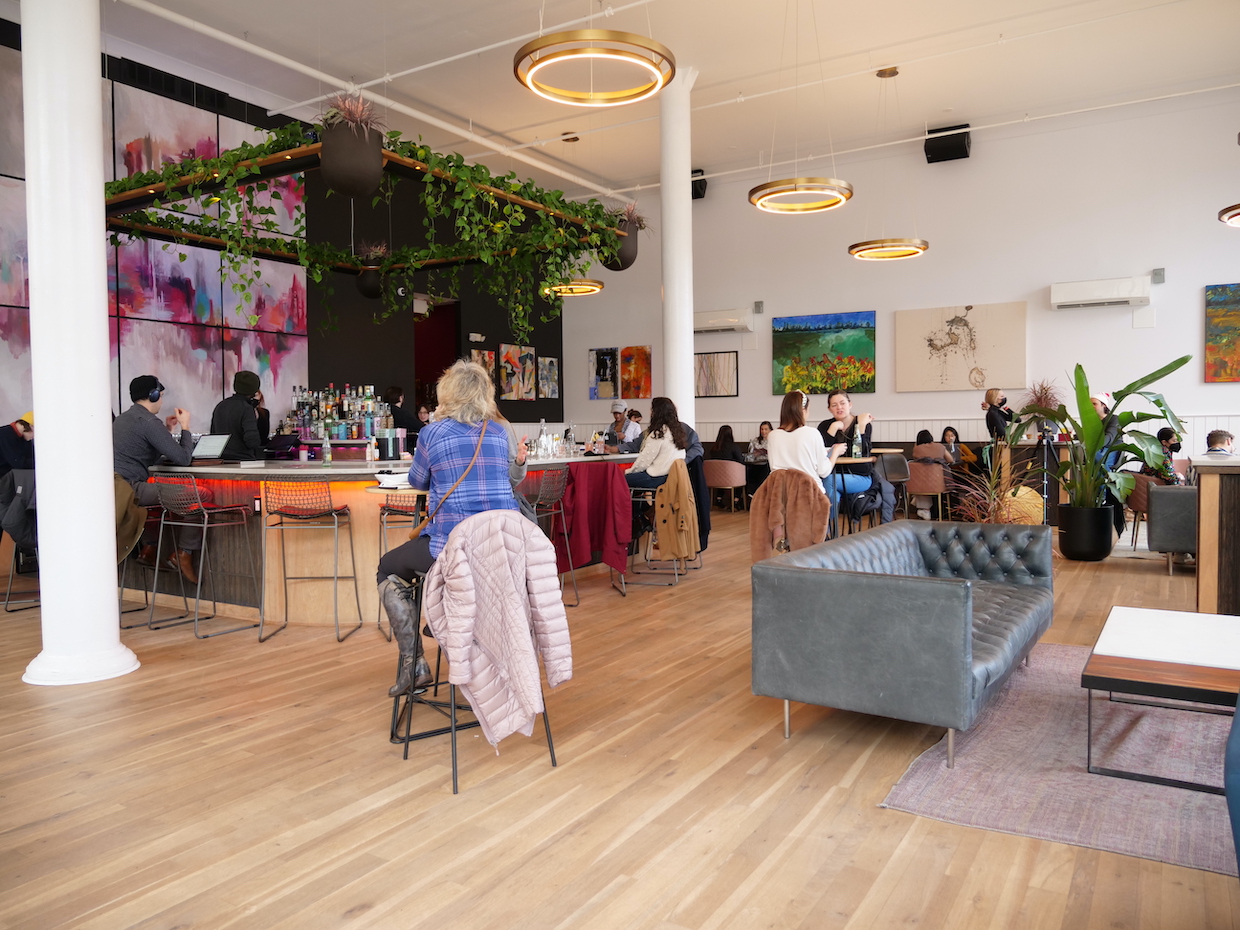 Sanders led the restoration and interior design of the former department store building at the intersection of Penn and Highland avenues, creating a space that seamlessly transforms from a coffee-centric cafe in the morning and day hours into a cocktail bar in the evening.
A beverage-complementary menu of toasts and other scratch-made breakfast items similarly gives way to a menu of small plates in the evenings, with items such as beet carpaccio, smoked salmon rillette and baked riccotta.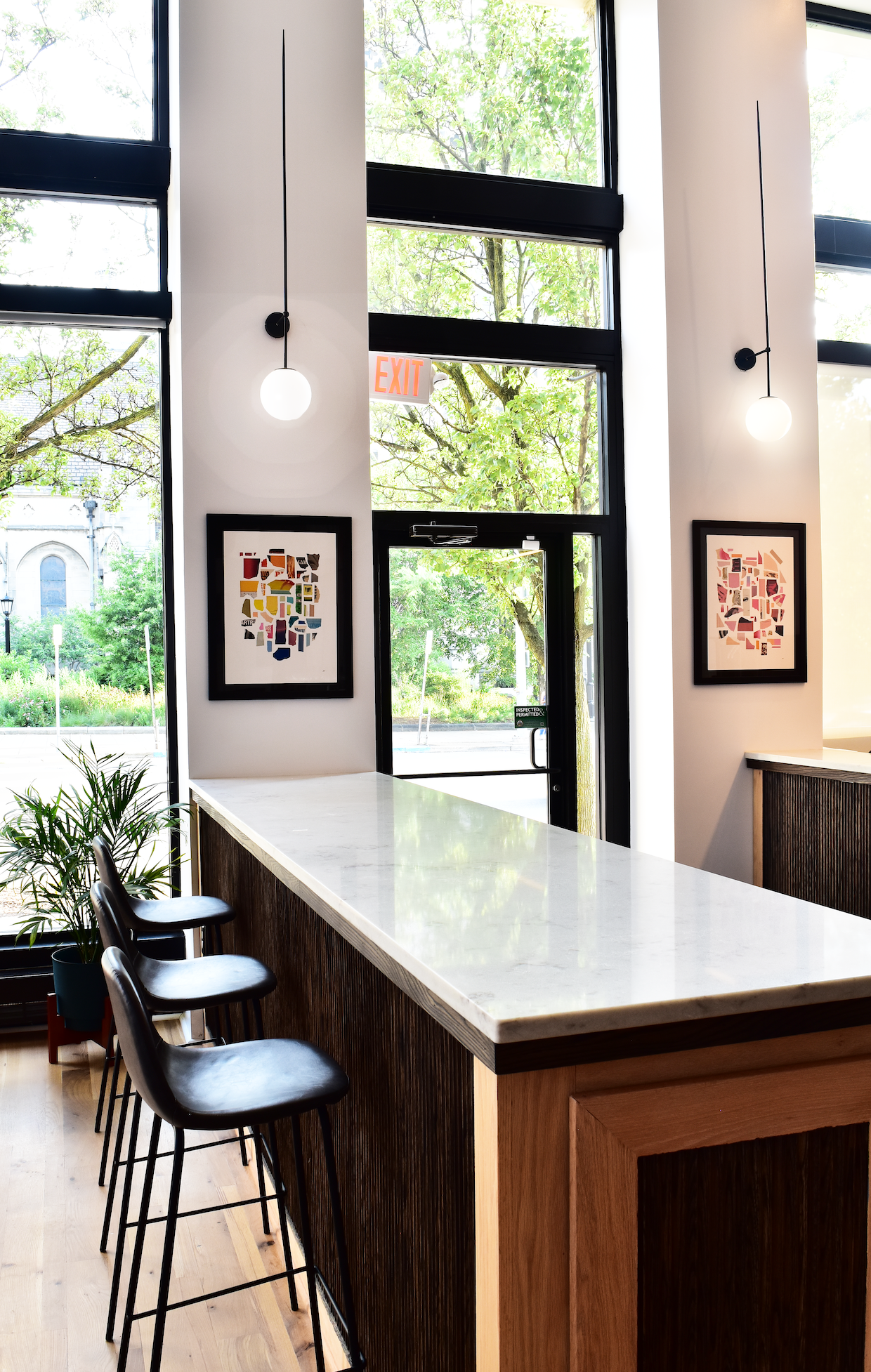 Greenery sourced through Pittsburgh's Perrico Plant Co. liven up the space, while framing different features and functional areas. The plant live is complemented by the vibrant artwork from local artists such as Dave Watt, Karl Mullen, Bill Bruken and Samantha Silvas.
Managing the coffee program is experienced barista and roaster Isaiah Ross, who ensures execution of a coffee menu that includes a range of traditional espresso-based drinks, as well as batch brews and manual brews through Chemex or French press.
---
Related Reading
---
Coffee for the shop has come from Blanchard's Coffee in Richmond, Virginia, who Ross praised for offering a variety of high-quality arabica coffees, from the delicate to the flavor-explosive.
"One thing we really wanted to focus on was being super approachable for the neighborhood," Ross recently told DCN. "Even if you're not a third wave coffee drinker, we want you to be able to come in here and grab a cup of coffee and be like 'wow, that was a really good cup of coffee.'"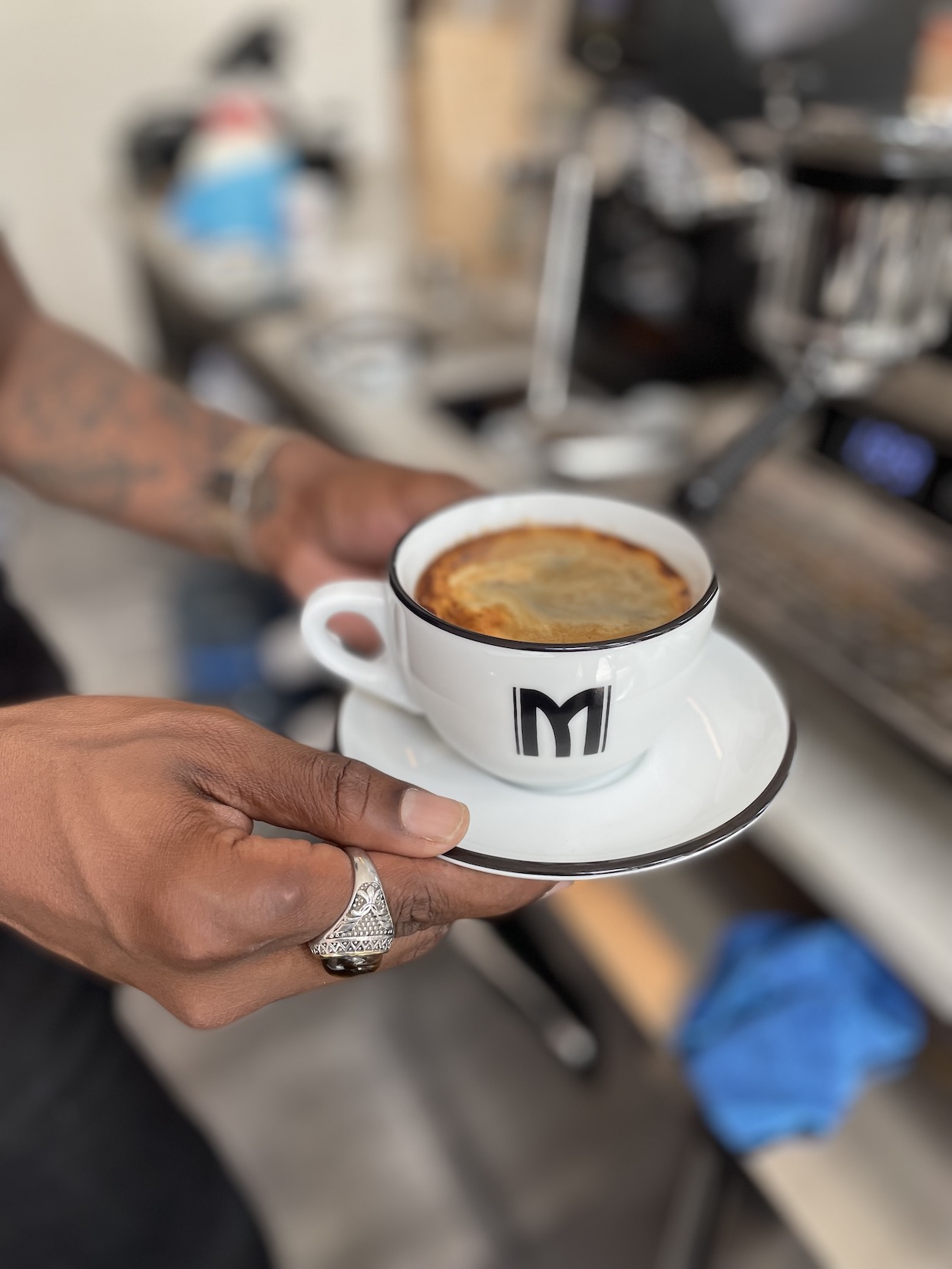 Coming into a year in business, the Margaux menu may soon be headed into some even more creative territory.
"I'm very excited to kind of see creatively where we go from here now that things are running so smooth, Ross said. "We can now focus on the fun stuff."
---
Margaux is now open at 5947 Penn Ave in Pittsburgh. Tell DCN'e editors about your new coffee shop or roastery here. 
Dakota Croog
Dakota Croog is a freelance writer currently based in Arizona but always on the move.